New Lodge Community
Number/street name:
Haxby Road
Address line 2:
New Earswick
City:
York
Postcode:
YO32 4AA
Architect:
PRP
Architect contact number:
020 8339 3600
Developer:
Joseph Rowntree Housing Trust (JRHT).
Contractor:
Wates
Planning Authority:
City of York Council
Planning consultant:
Directions Planning Consultancy Ltd
Planning Reference:
15/00758/FULM
Date of Completion:
11/2021
Schedule of Accommodation:
14 x 1B, 33 x 1B+, 58 x 2B extra care apartments, 44 care beds and 1 respite bedroom
Tenure Mix:
100% affordable - 70 apartments are for social rent and 35 are for shared ownership
Total number of homes:
149
Site size (hectares):
3.38 ha
Net Density (homes per hectare):
44
Size of principal unit (sq m):
69.0
Smallest Unit (sq m):
53 sqm
Largest unit (sq m):
70 sqm
No of parking spaces:
134
Scheme PDF Download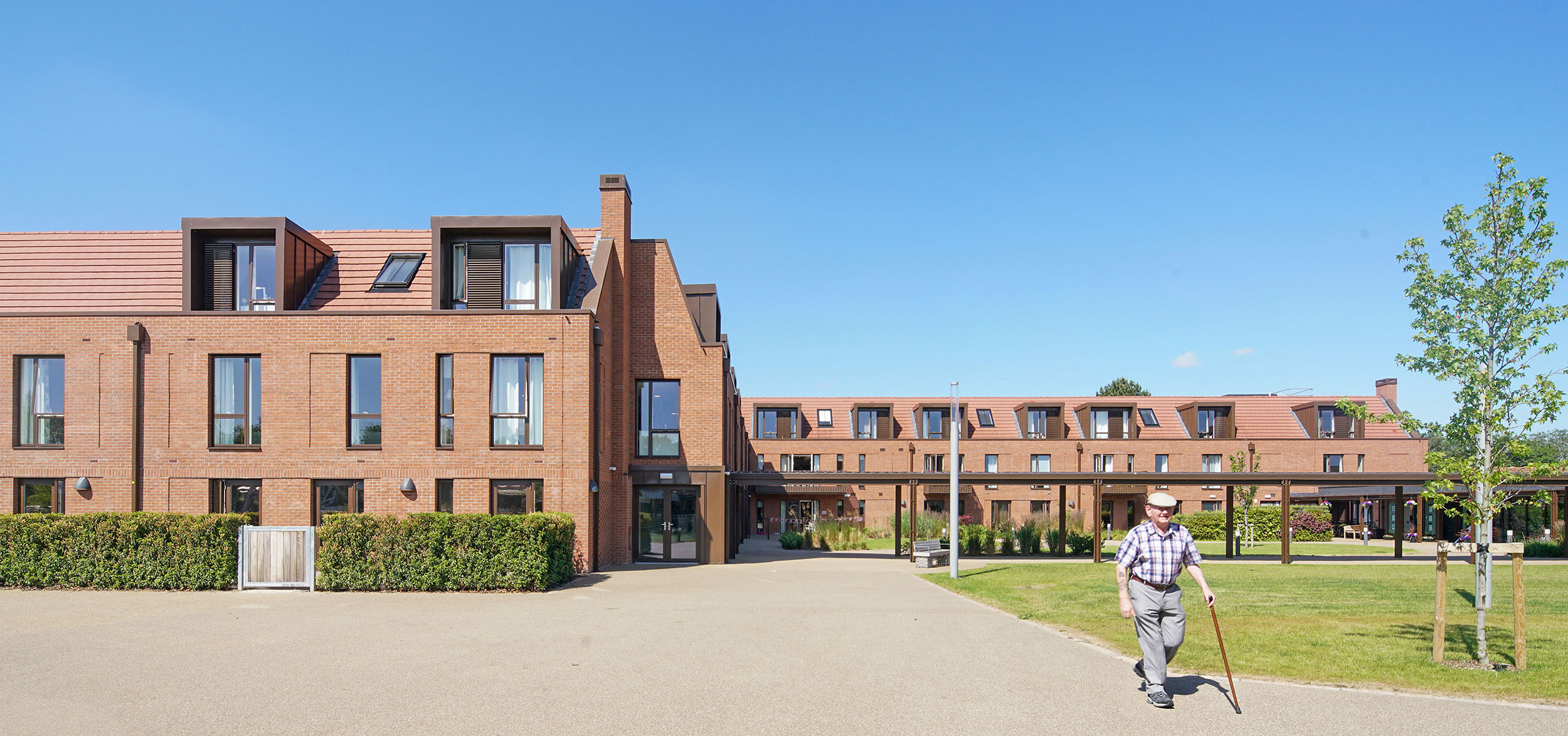 Planning History
Discussions took place with York Civic Trust, Rowntree Society, Historic England and City of York Council's Conservation Area Appraisal Panel to ensure a collaborative approach to the design and support prior to submitting the planning application. Extensive local stakeholder engagement also took place which included exhibition events and information days along with the creation of a Steering Group comprising representatives from key groups in the community. Planning approval was granted in February 2017. The application included demolition of the existing Red Lodge sheltered housing scheme and refurbishment of the Folk Hall which is Grade II listed.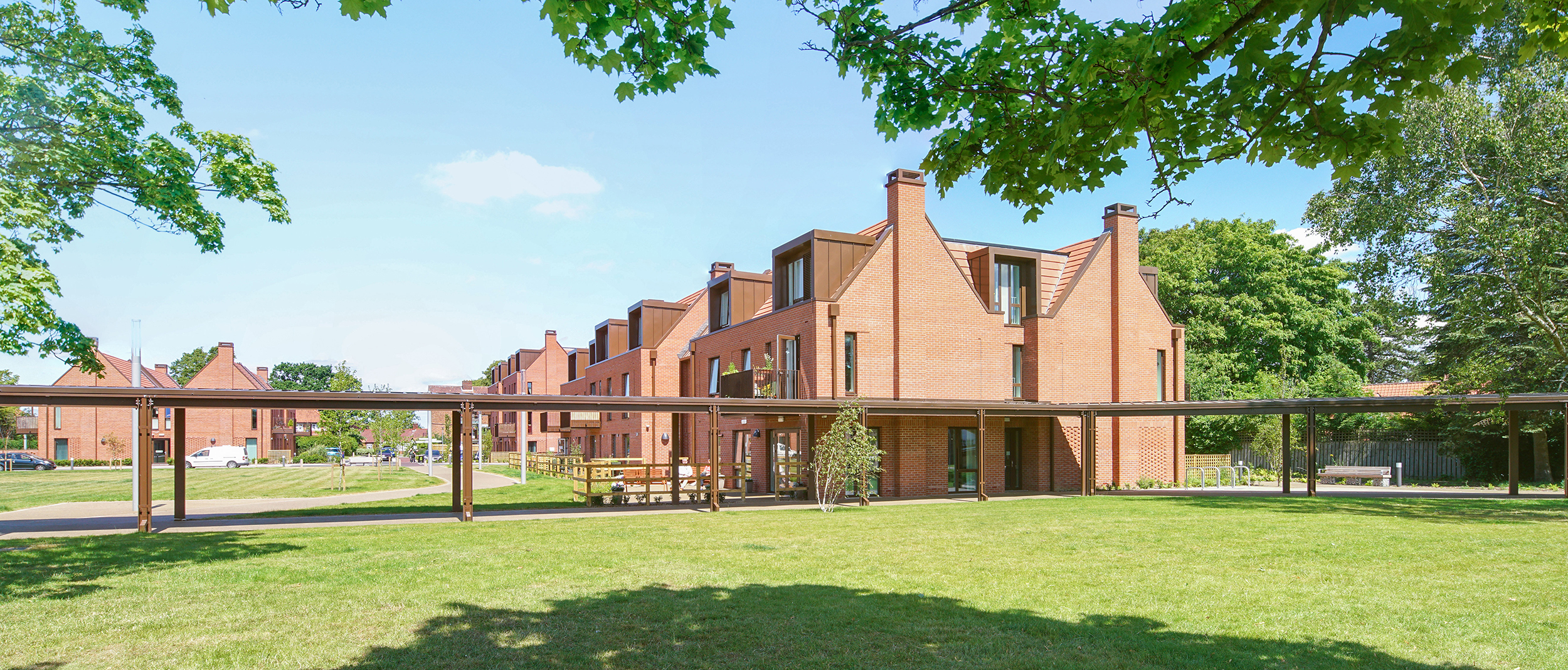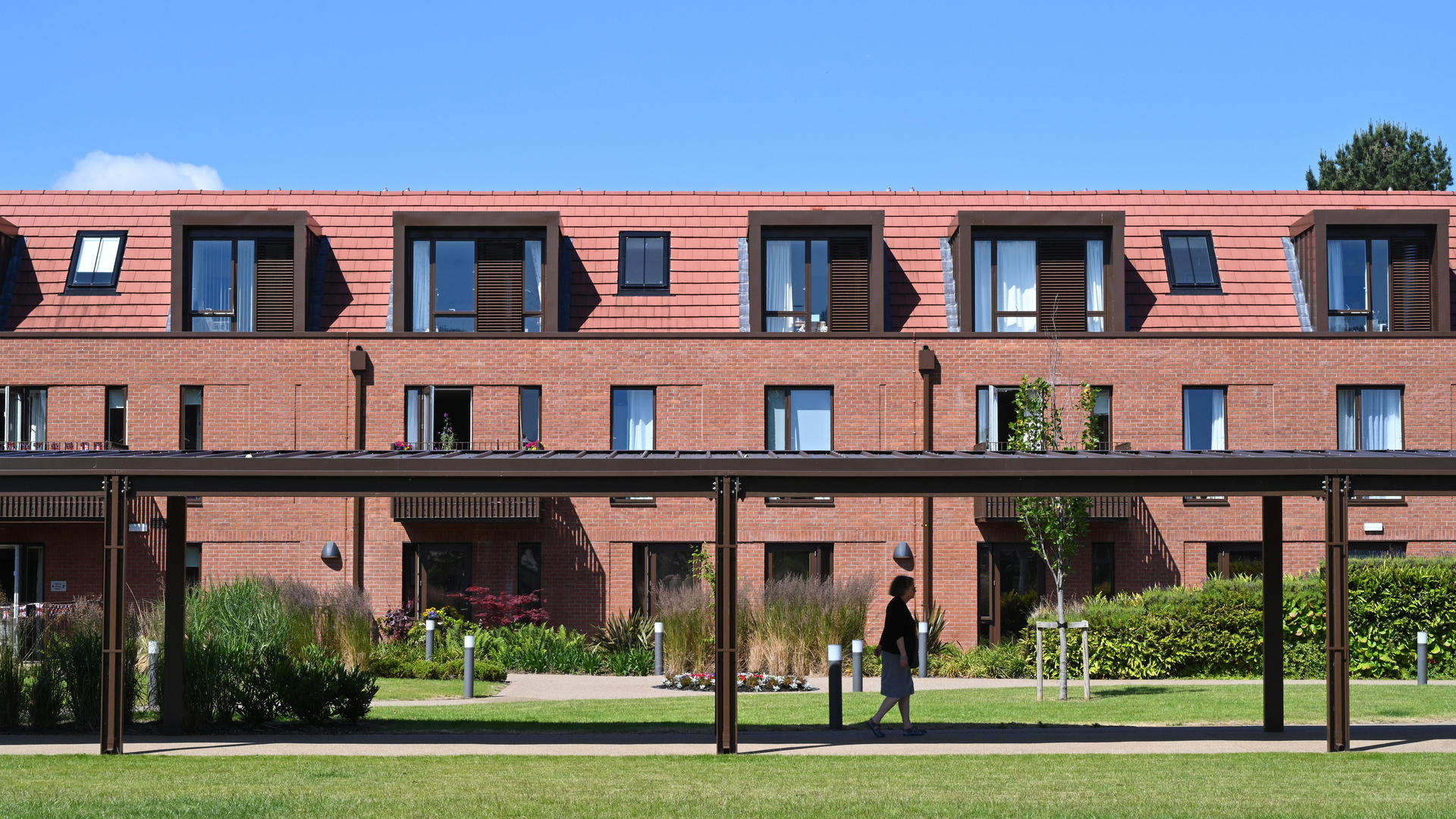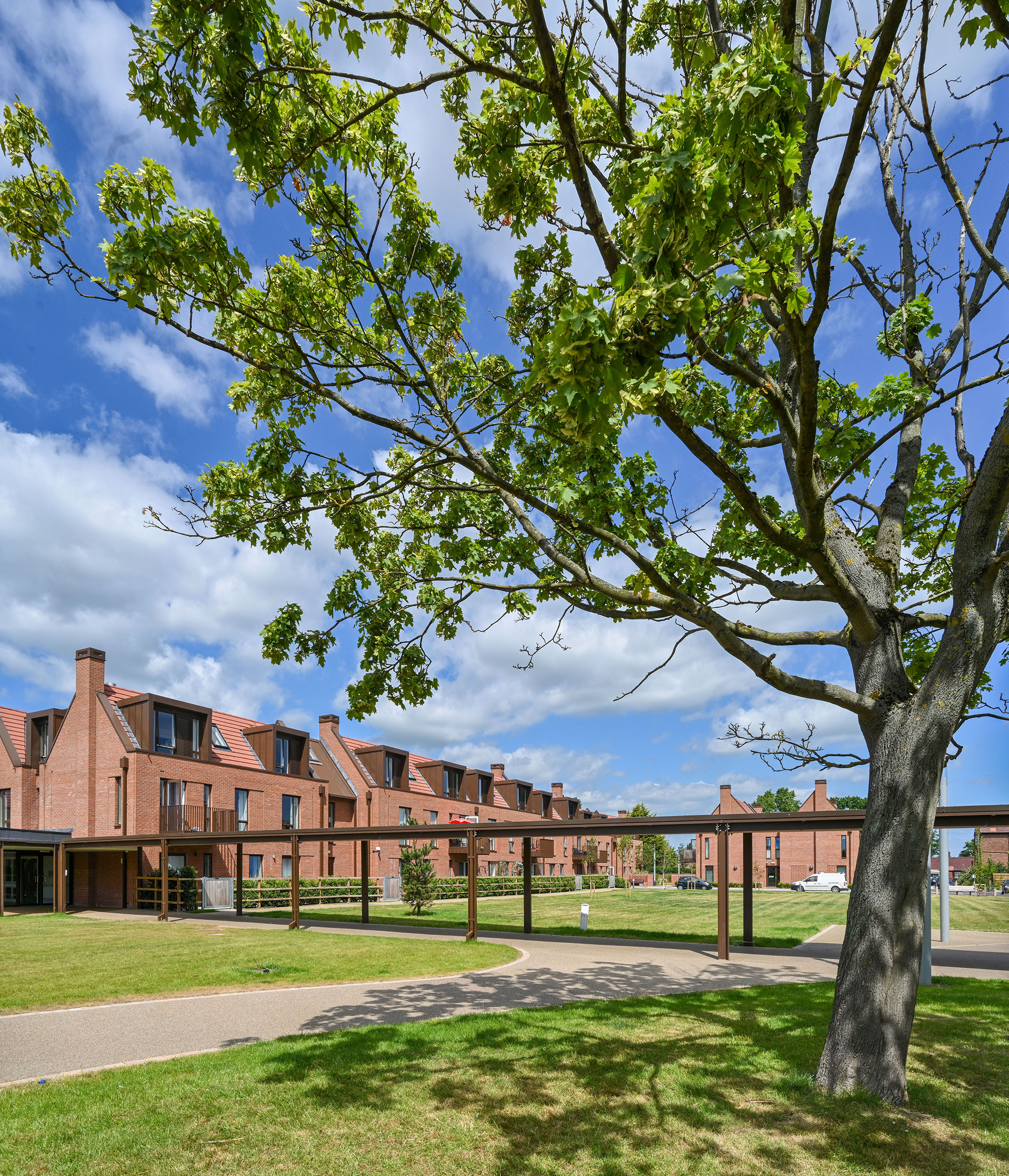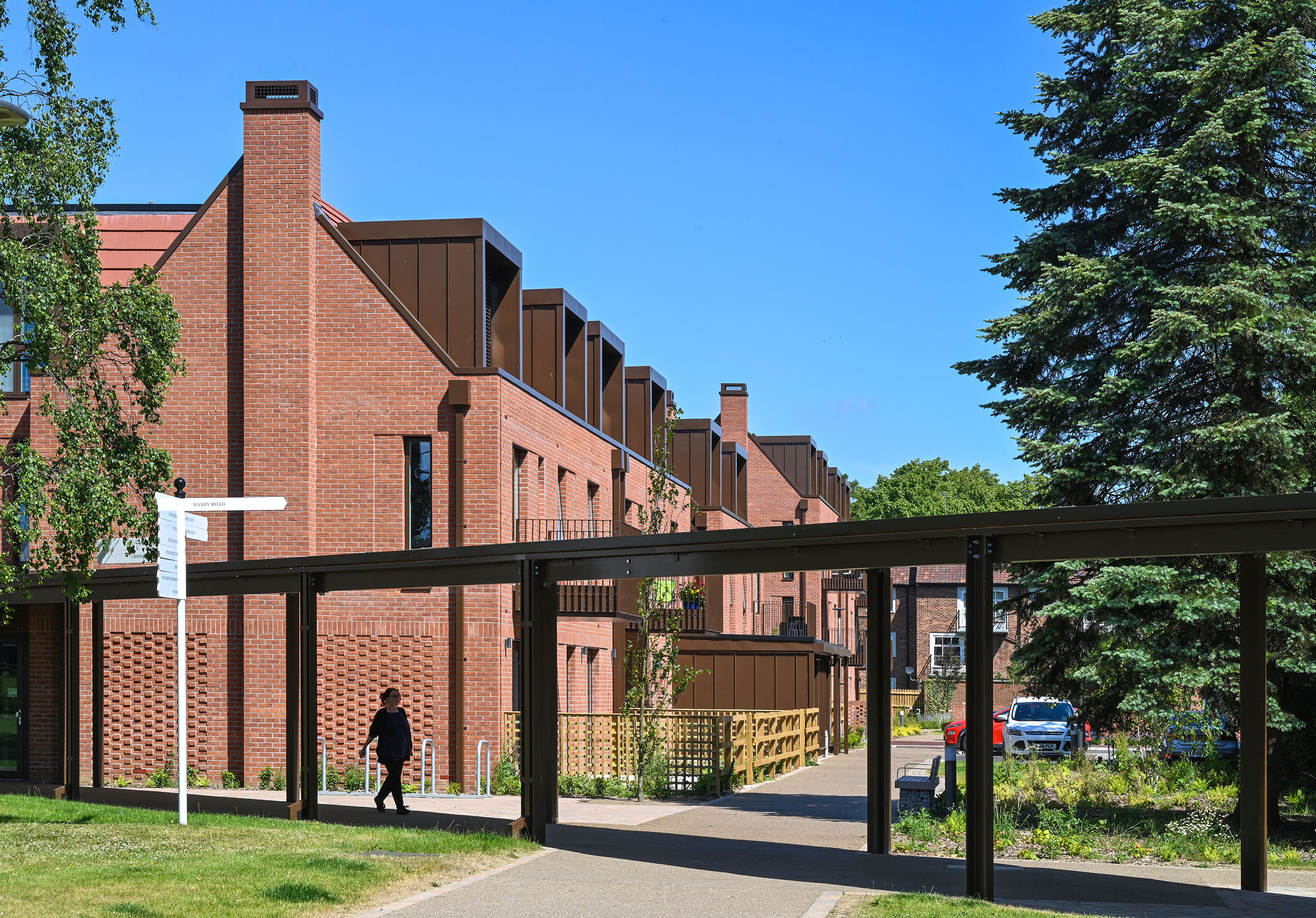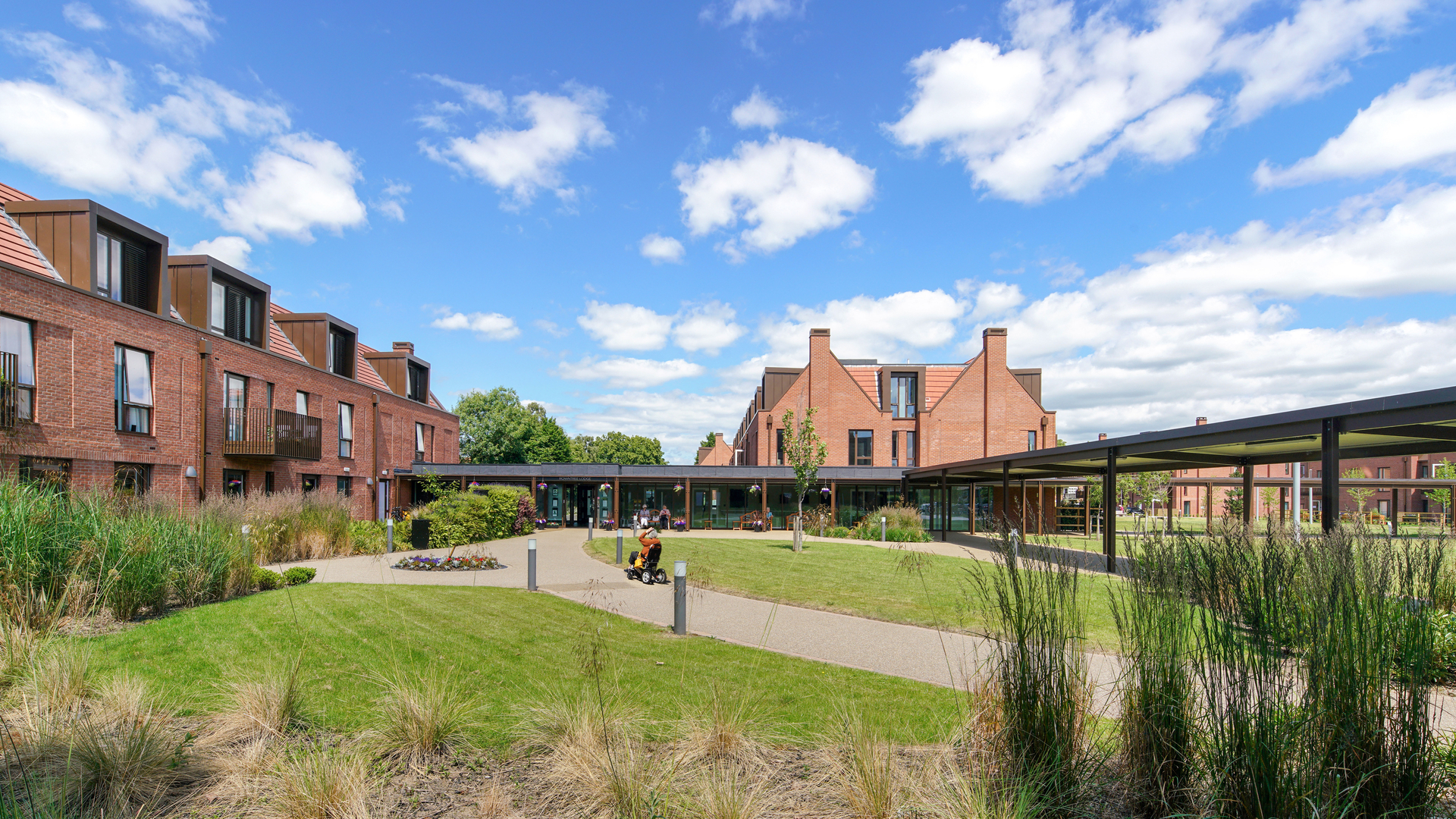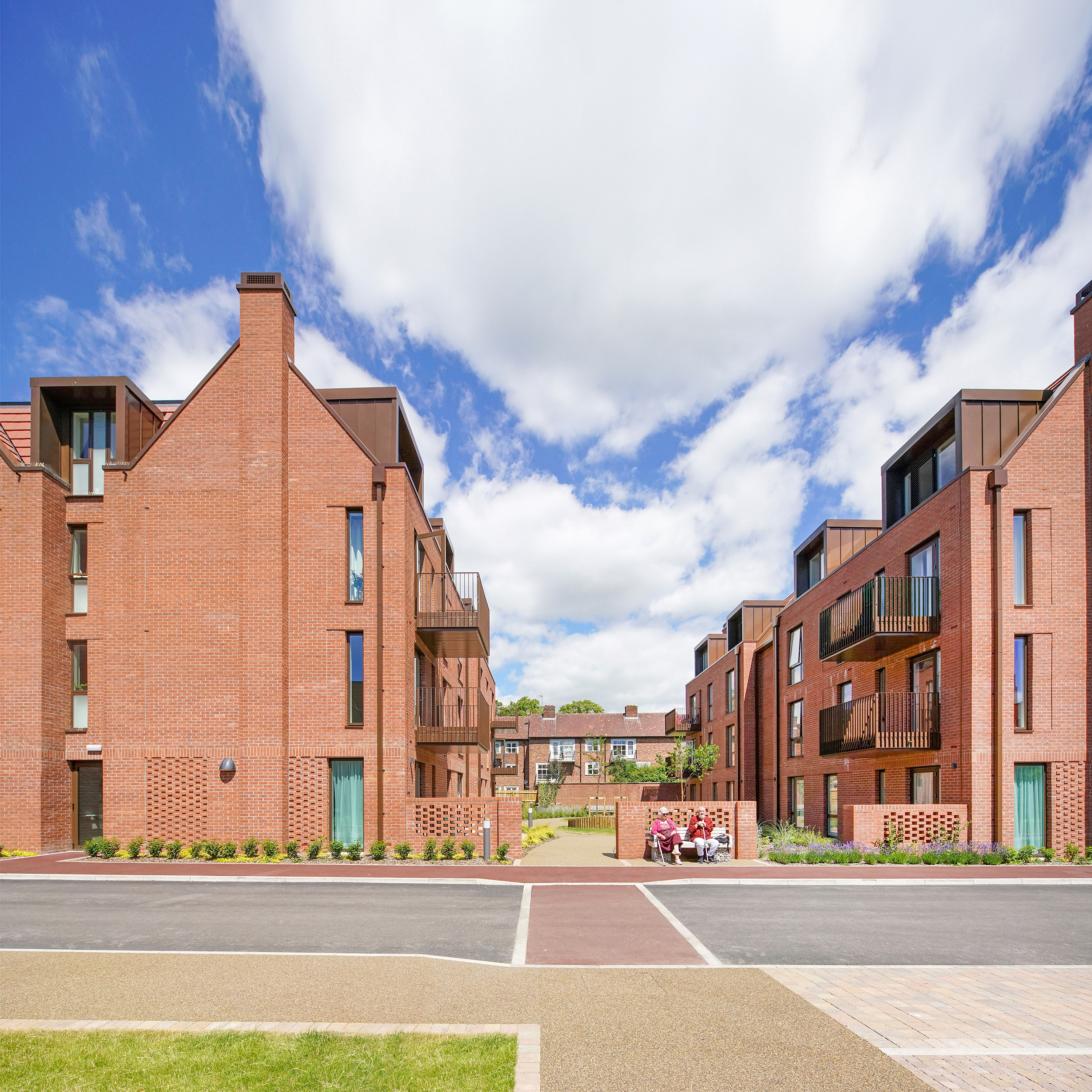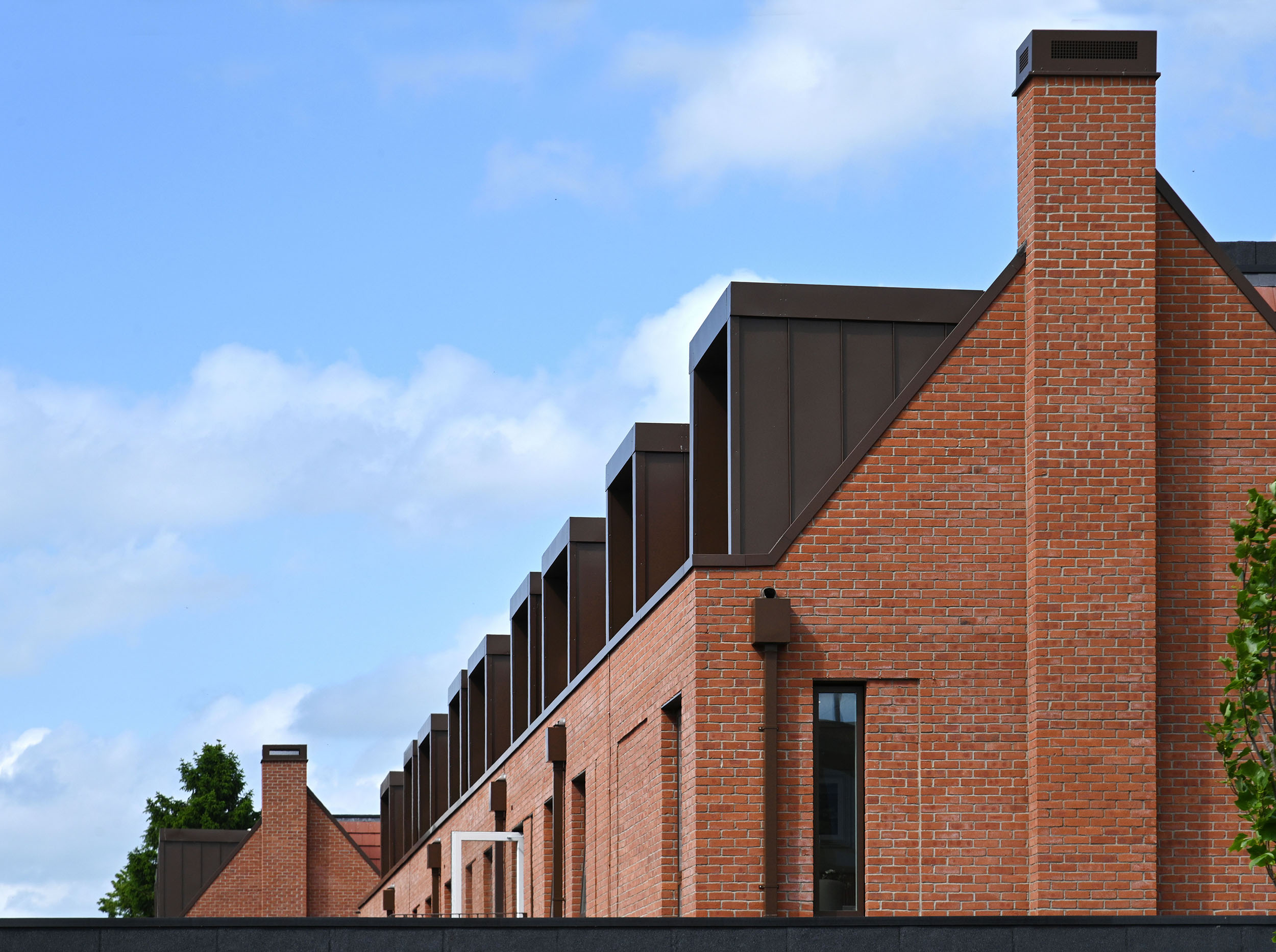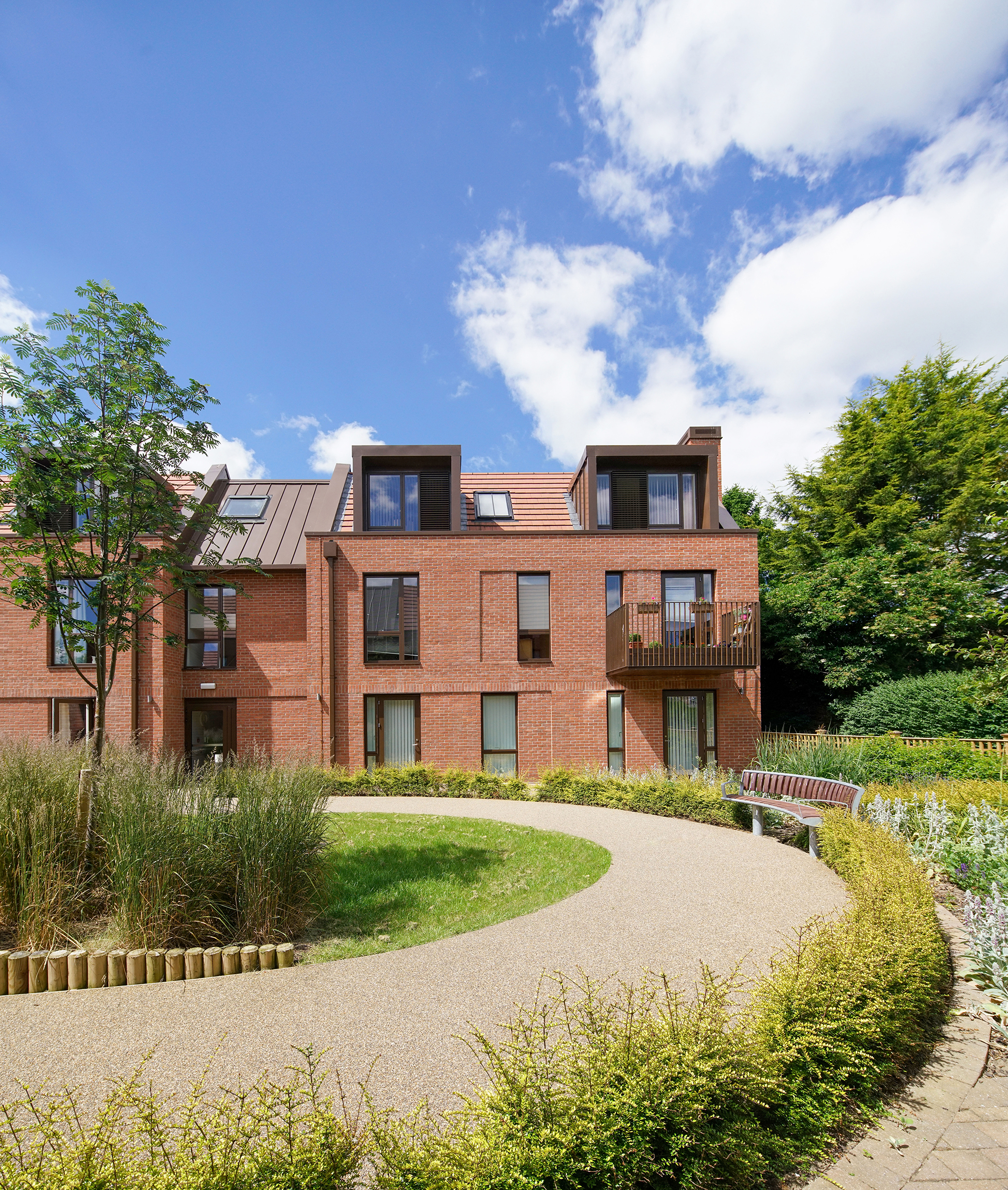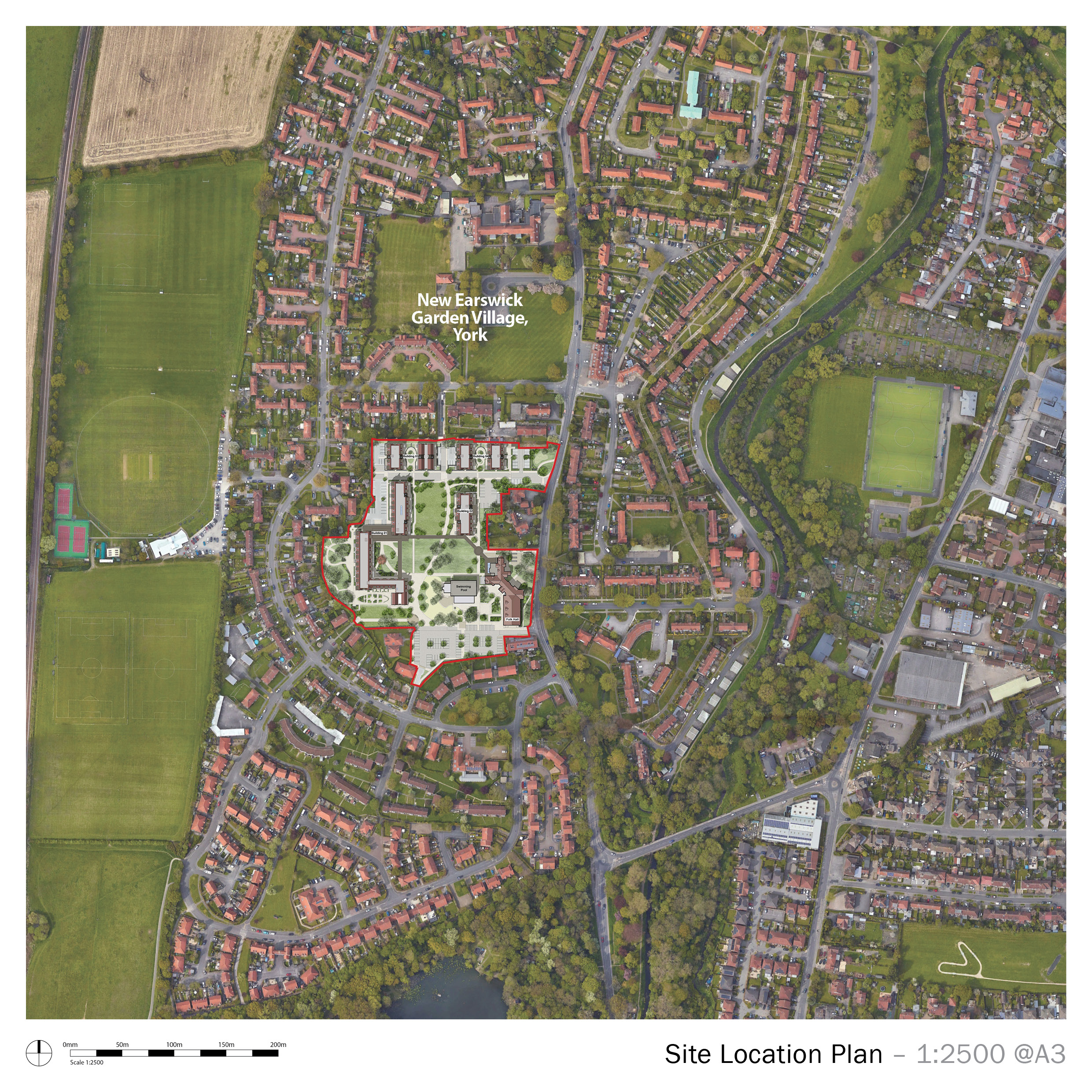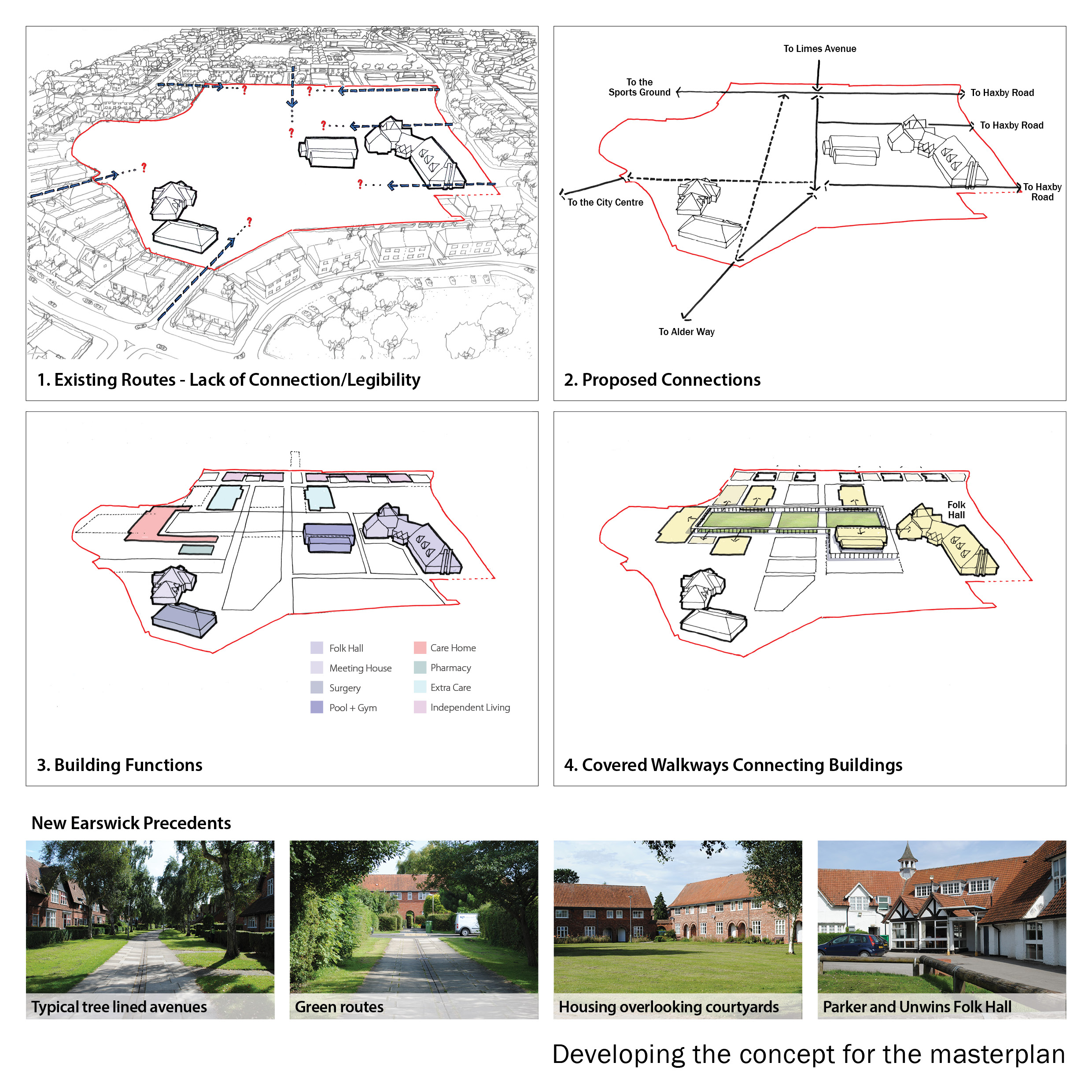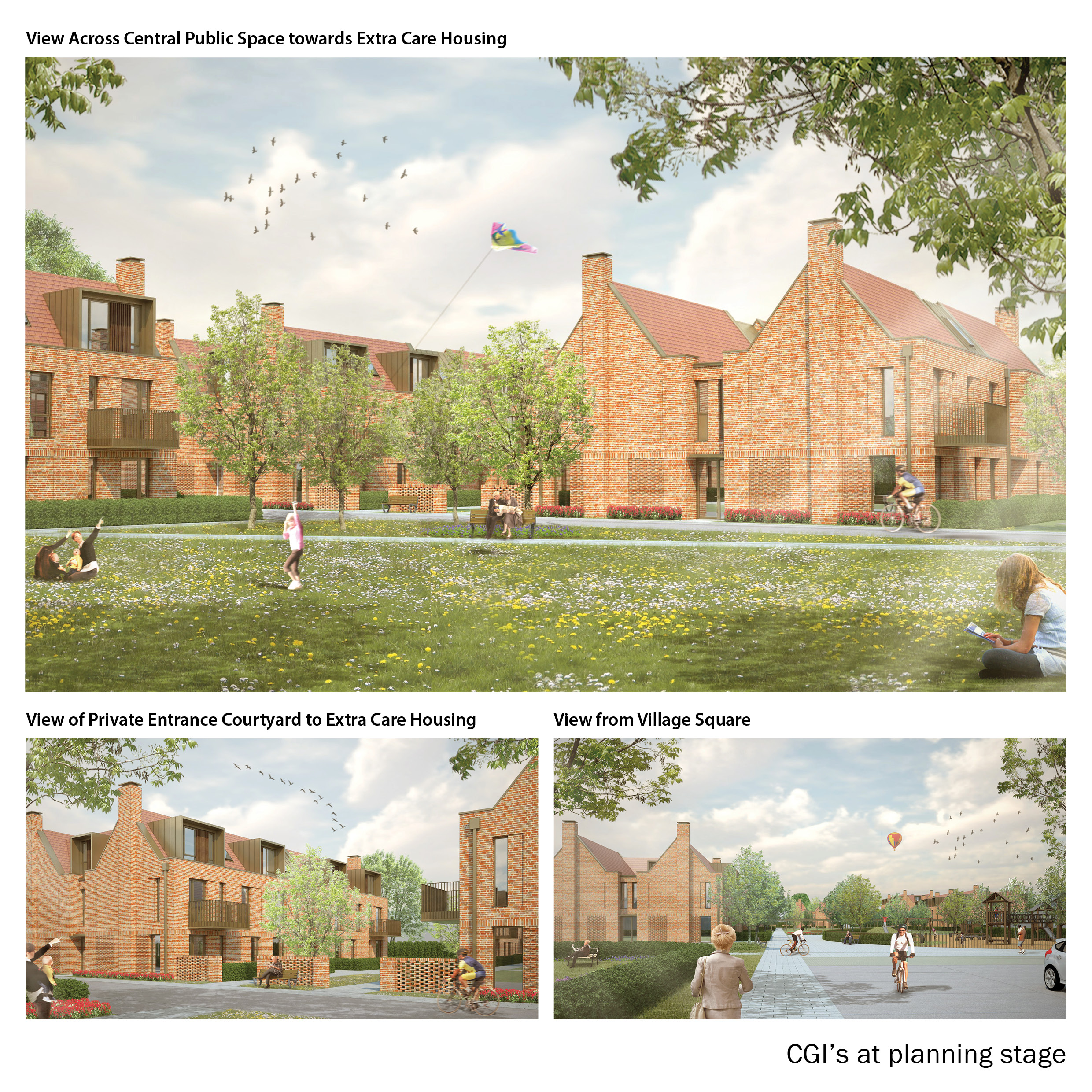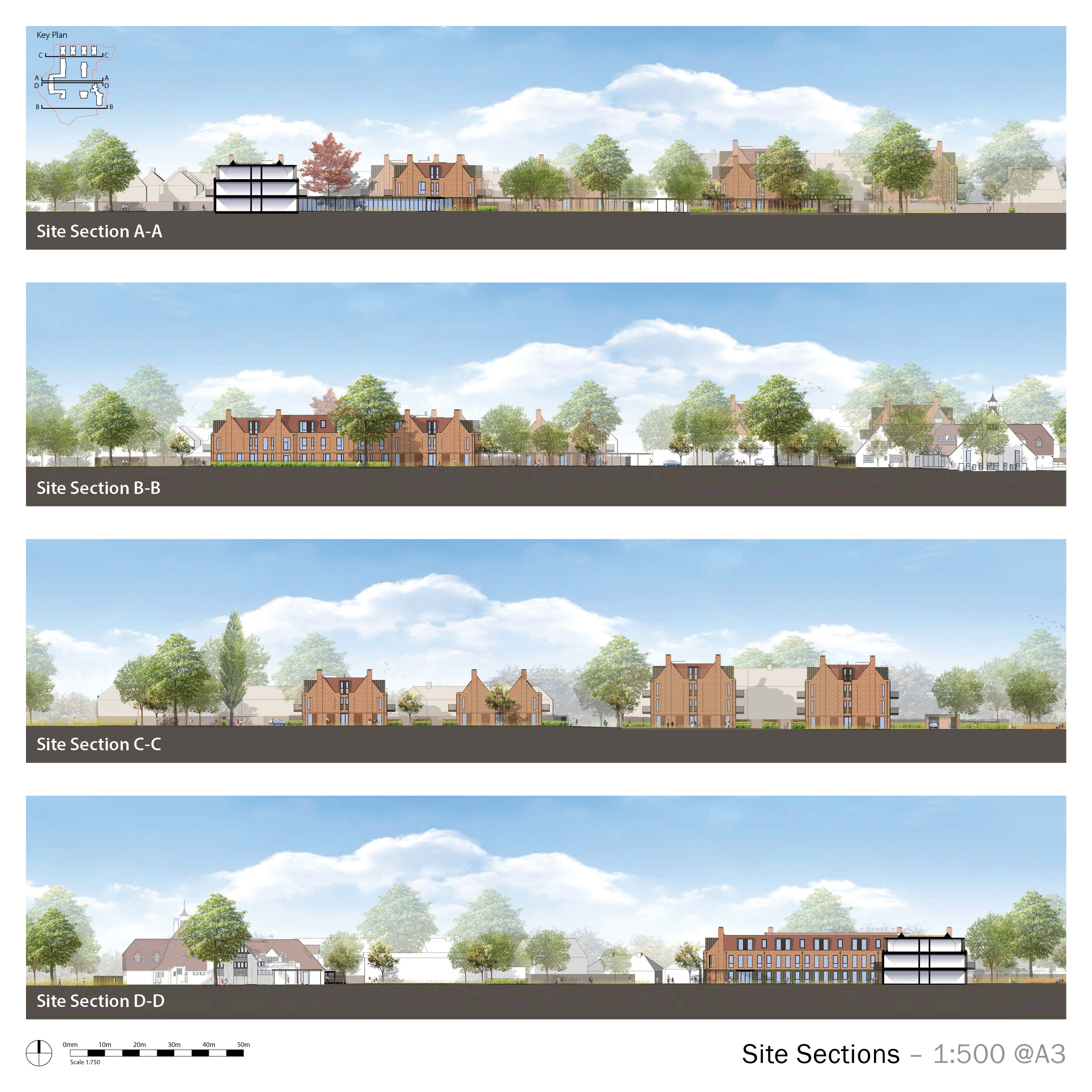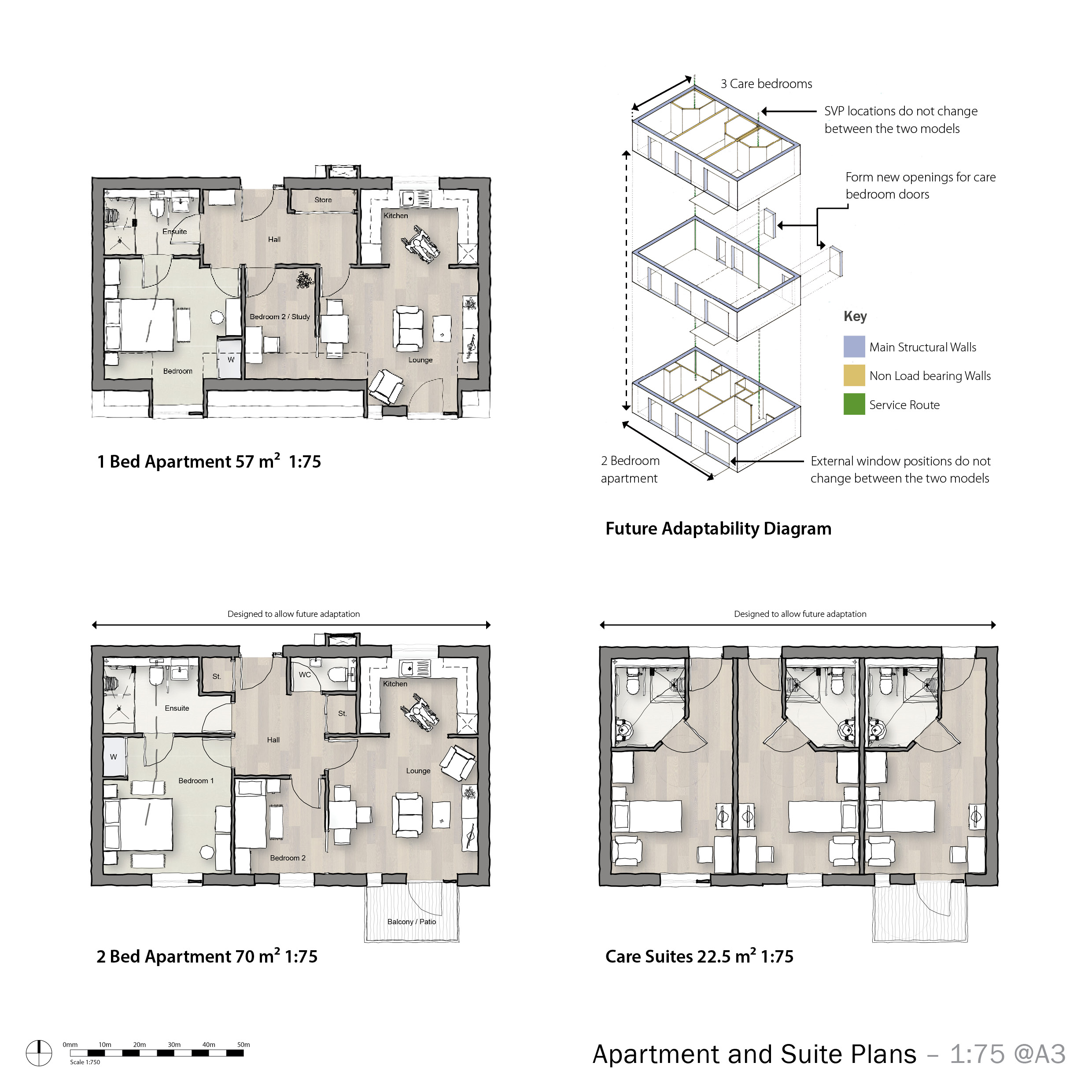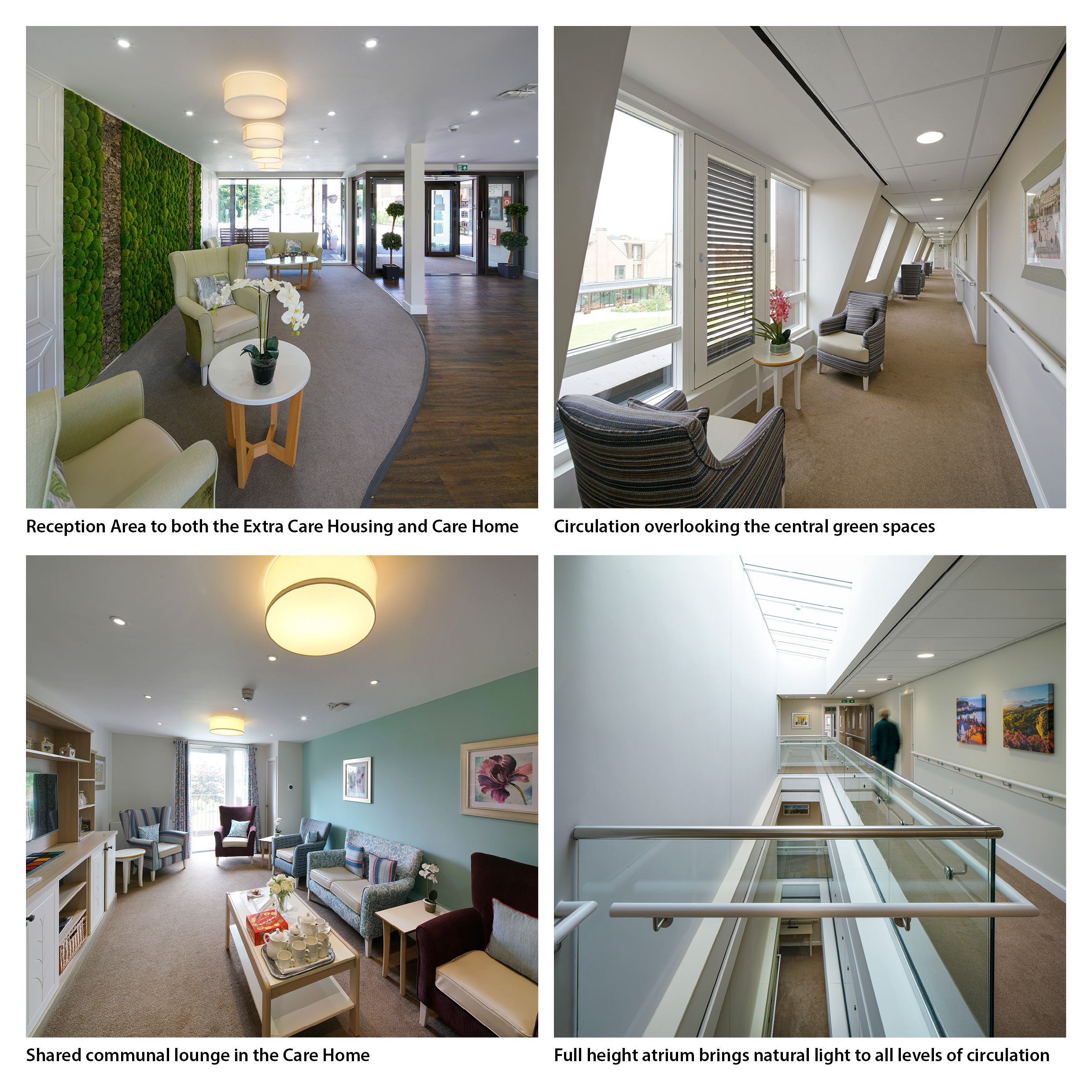 The Design Process
New Lodge Community is the redevelopment of the central area of New Earswick Garden Village, creating a Lifetime Neighbourhood and providing;
•105 affordable extra care apartments.

•44-bed care home

•Refurbishment of the listed Folk Hall.

•Beautiful public realm.
The proposals capture the spirit of New Earswick Garden Village which was commissioned by philanthropist Joseph Rowntree for his factory workers and designed by Parker and Unwin. A significant part of the village is a conservation area and heritage asset.
Older people are housed at the heart of the village with the intention of freeing up family housing and enabling a new generation to move into New Earswick. This could rebalance the age profile of residents in New Earswick and ensure future viability of the community facilities.
The masterplan was shaped by connections to the wider village and a clearly defined vision for the landscape and public realm. A central green space provides a place for activities, and ensures the site is a destination. Green routes through the site provide legibility, defensible space, permeability and connectivity. The new buildings frame the central landscaped space and provide natural surveillance. The housing is arranged in small courtyards that provide more private landscaped gardens.
Folk Hall has been refurbished and re-established as the village hub. Activities and meals for the new housing and care home are provided from here and connected via covered walkways.
Inspired by an Arts and Crafts vernacular, the architecture reinterprets the key characteristics from the local Conservation Area. References include steep roofscapes, feature chimneys, recessed porches and consistent use of brickwork and tiles.
New Lodge is barrier free with a University of Stirling Gold Award for Dementia Design. The structure allows for flexibility in designation so that extra care accommodation can convert to care beds and residents can 'age in place'.
Choose a few key elements you want to promote
• Providing extra care housing, a care home and vibrant new community facilities in the centre of New Earswick Garden Village.

• Purpose-built housing and care home for older residents from the surrounding village to down-size in later years, freeing up family housing for the next generation and rebalancing the demographics of the village.

• Refurbished Grade II-listed Folk Hall providing a focus for intergenerational activities and bringing back the once vibrant sense of community.

• Housing arranged in smaller courtyards and reflecting the arts and crafts style of New Earswick.

• Beautifully landscaped community open space.
Download PDF