Marmalade Lane Cambridge Co-Housing
Entry type:

Number/street name:
Marmalade Lane
Address line 2:
Starr End
City:
Cambridge
Postcode:
CB4 2ZE
Architect:
Mole Architects Ltd
Architect contact number:

Developer:
TOWN.
Planning Authority:
Cambridge City Council
Planning Reference:

Date of Completion:
11/2018
Schedule of Accommodation:
7 x 1 bed apartments, 14 x 2 bed apartments, 2 x 2 bed houses, 8 x 3 bed houses, 10 x 4 bed houses, 1 x 5 bed houses
Tenure Mix:
100% Market sale
Total number of homes:

Site size (hectares):
0.97
Net Density (homes per hectare):
42
Size of principal unit (sq m):
107
Smallest Unit (sq m):
50
Largest unit (sq m):
128
No of parking spaces:
52
Scheme PDF Download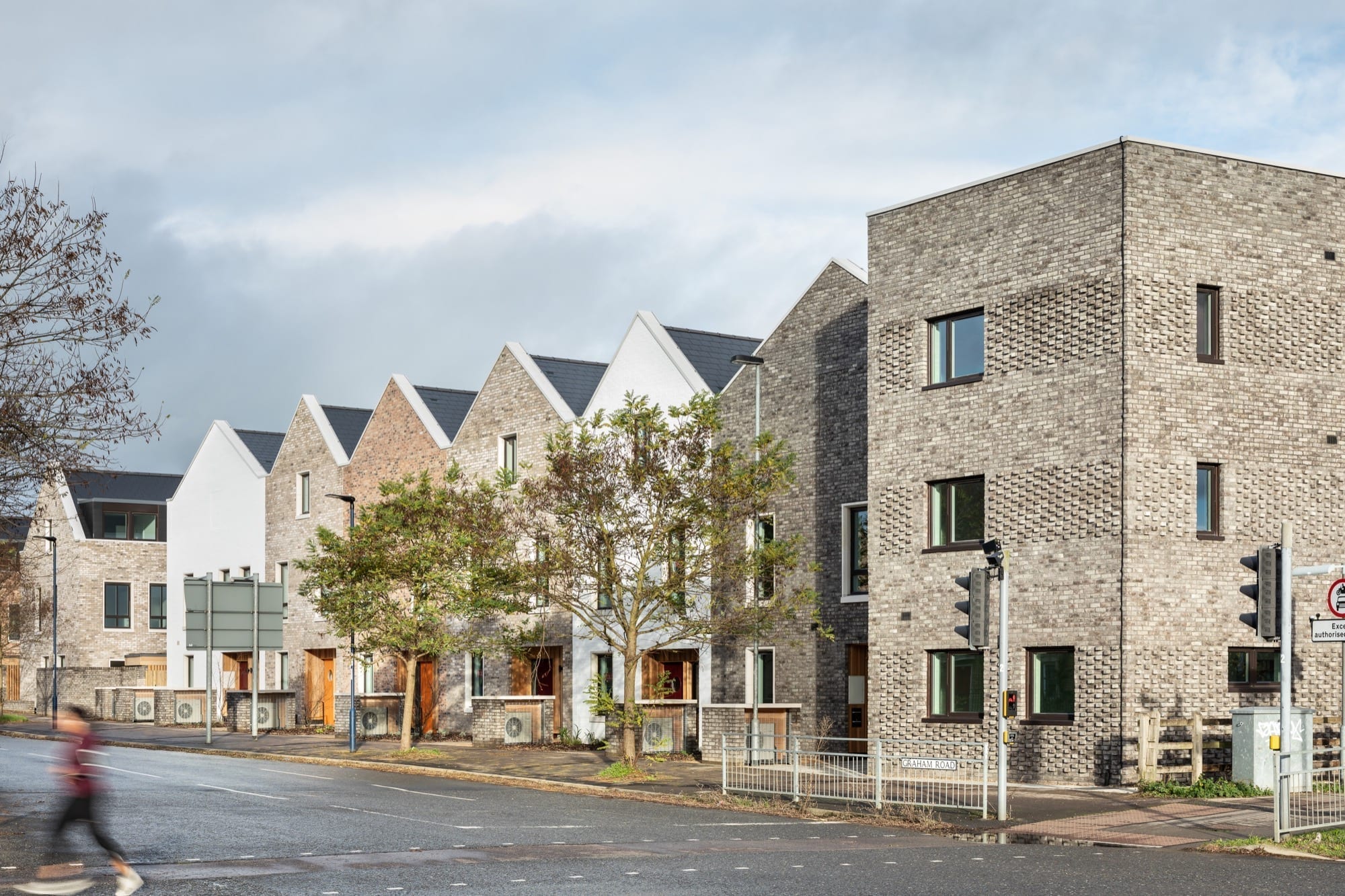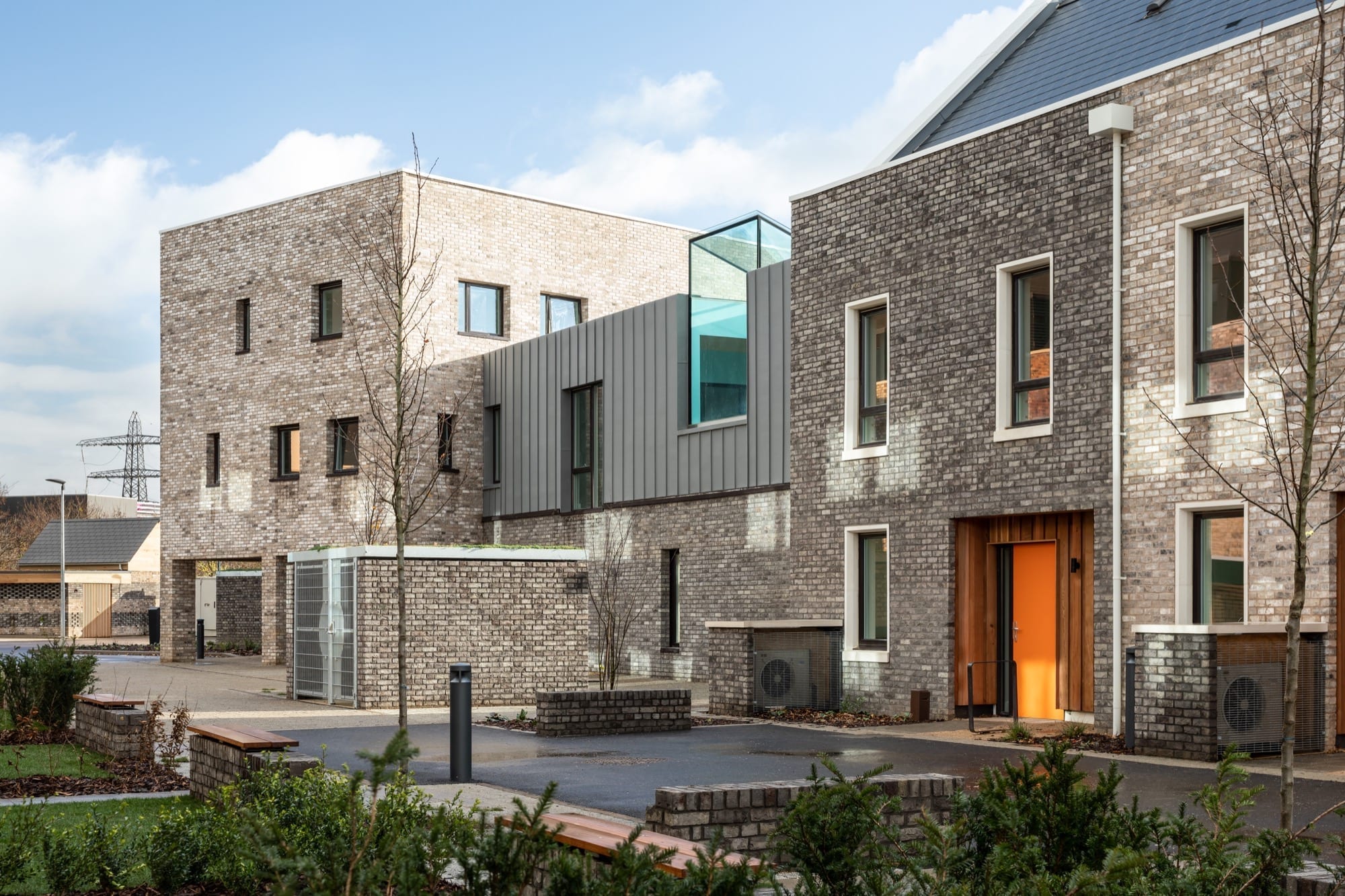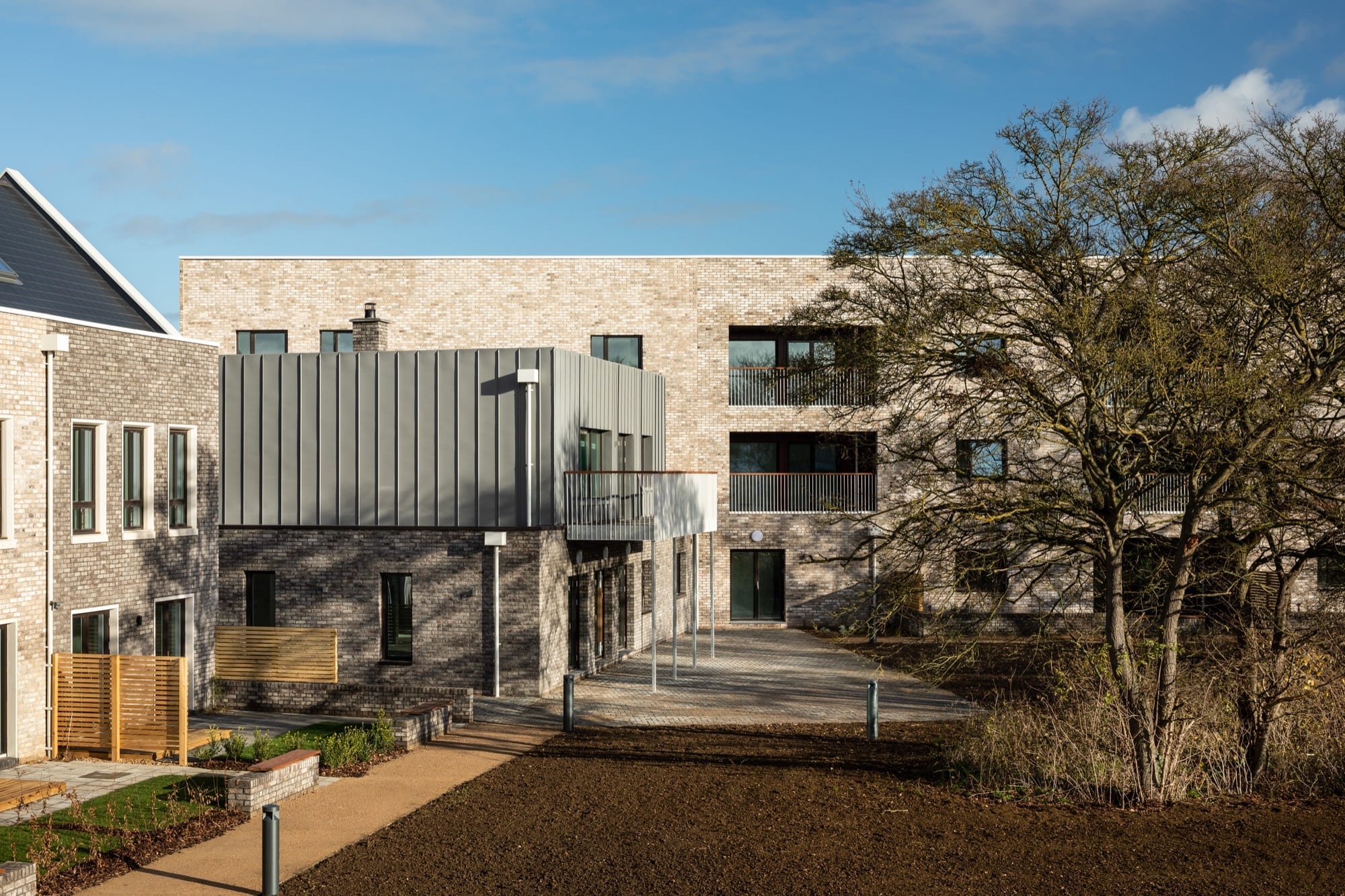 The Design Process
The site was in the ownership of Cambridge City Council, although lies within South Cambridgeshire District. The City Council supported a nascent cohousing group to prepare a design brief which became the basis for a competition seeking a development partner. TOWN and Trivselhus, with Mole Architects, were appointed in July 2015 and worked with the cohousing group to undertake detailed design, fund and deliver the development. Full planning was submitted in December 2015, being granted the following October. Construction commenced in May 2017 and finished in January 2018.
Download PDF