Lavender Hill courtyard housing, London
Entry type:

Number/street name:
1-3 Crosland Place
Address line 2:

City:
London
Postcode:
SW11 5PJ
Architect:
Sergison Bates architects
Architect contact number:
02072551564
Developer:
Marston Properties.
Contractor:
Uprise
Planning Authority:
London Borough of Wandsworth
Planning consultant:
Paul Watson, Phillips Planning Services Ltd.
Planning Reference:
2019/0449
Date of Completion:
04/2021
Schedule of Accommodation:
1 x 3-bedroom; 7 x 2-bedroom; 1 x 1-bedroom flats
Tenure Mix:
100% private rent
Total number of homes:
9
Site size (hectares):
0.1
Net Density (homes per hectare):
90
Size of principal unit (sq m):
91.0
Smallest Unit (sq m):
65
Largest unit (sq m):
109
No of parking spaces:
1 (disabled accessible car space)
Scheme PDF Download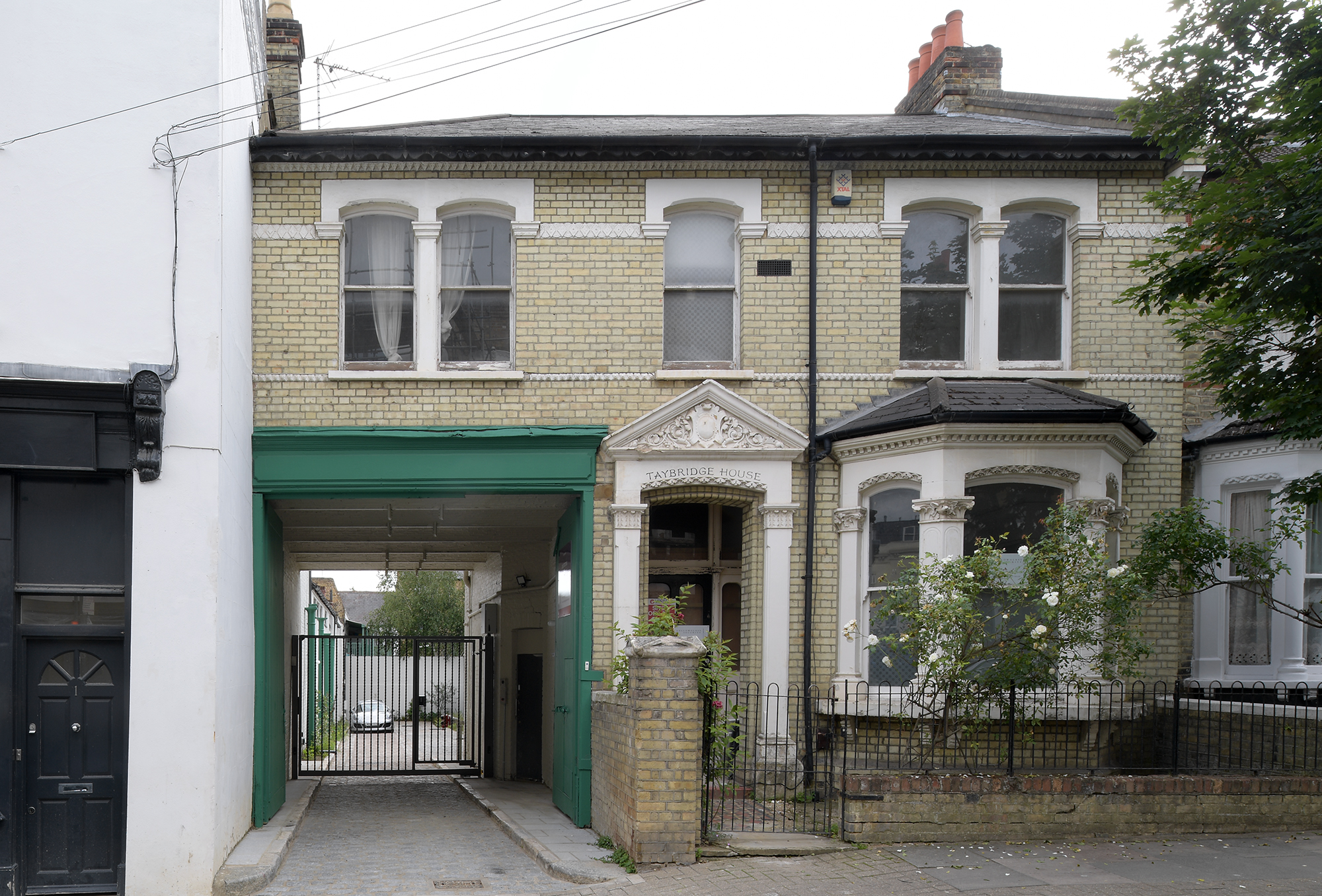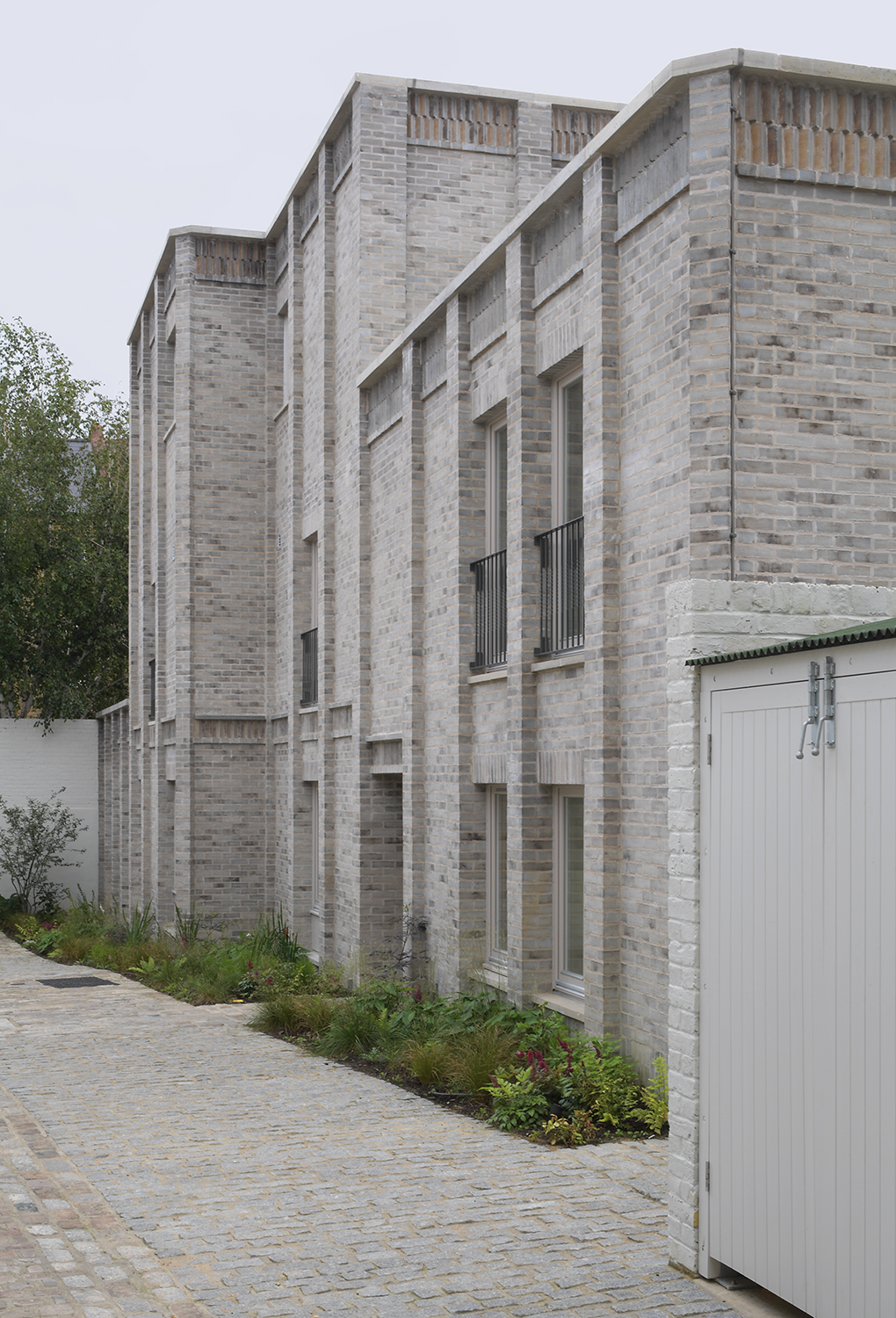 Planning History
Despite having pre-planning support to convert the existing Victorian factory into four apartments, we opted to improve economic viability and optimise site use, rather than accept the inherent unsustainability of the original building.
Engaging directly with immediate we addressed issues of overlooking and daylight, and hosted a public exhibition comparing the existing and proposed situations, demonstrating that the new building is largely lower than the existing, creates new views across the block and allows new angles of daylight into neighbouring houses. This was crucial in diffusing opposition to the proposal.
Planning consent was granted in July 2018.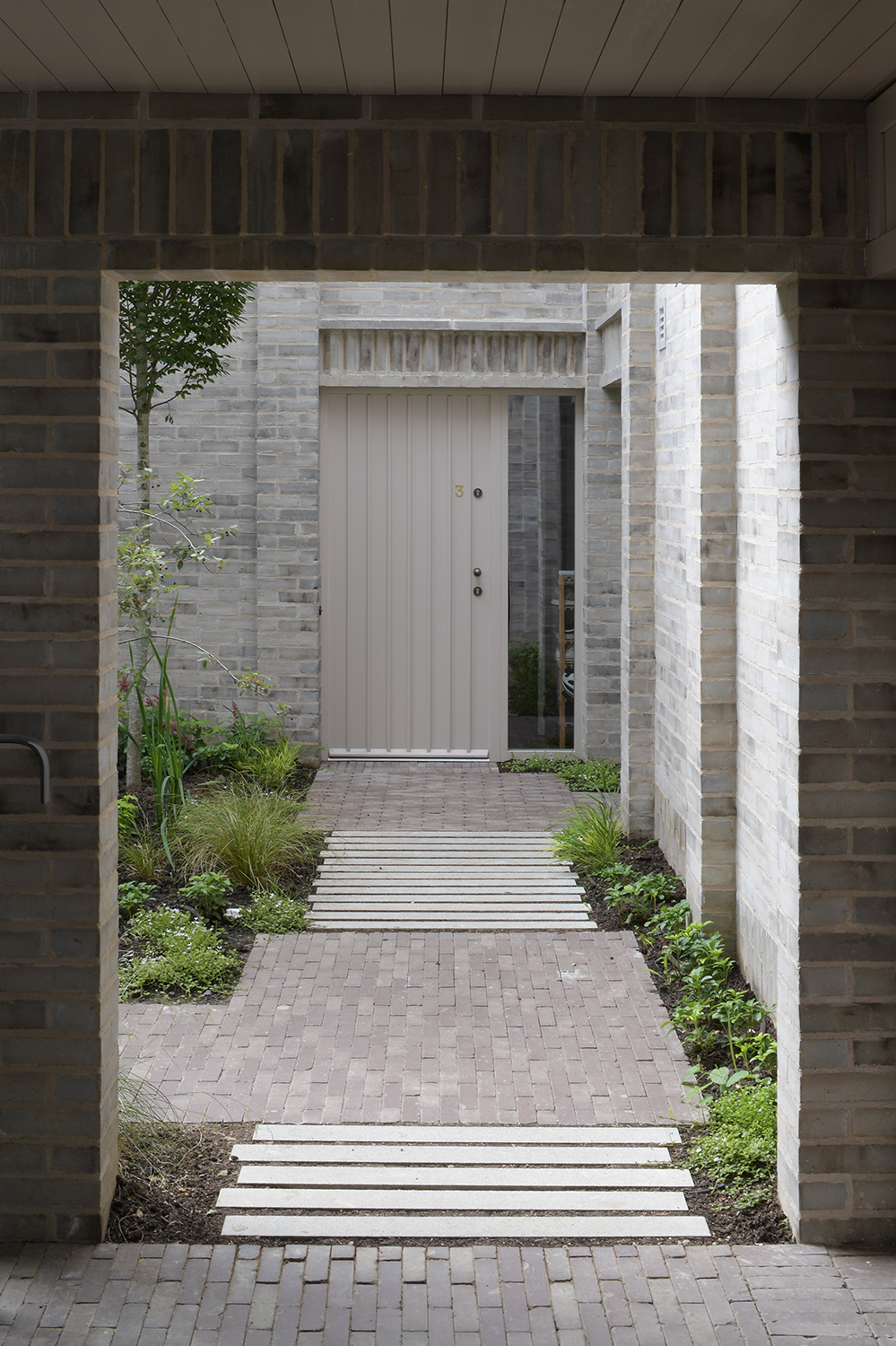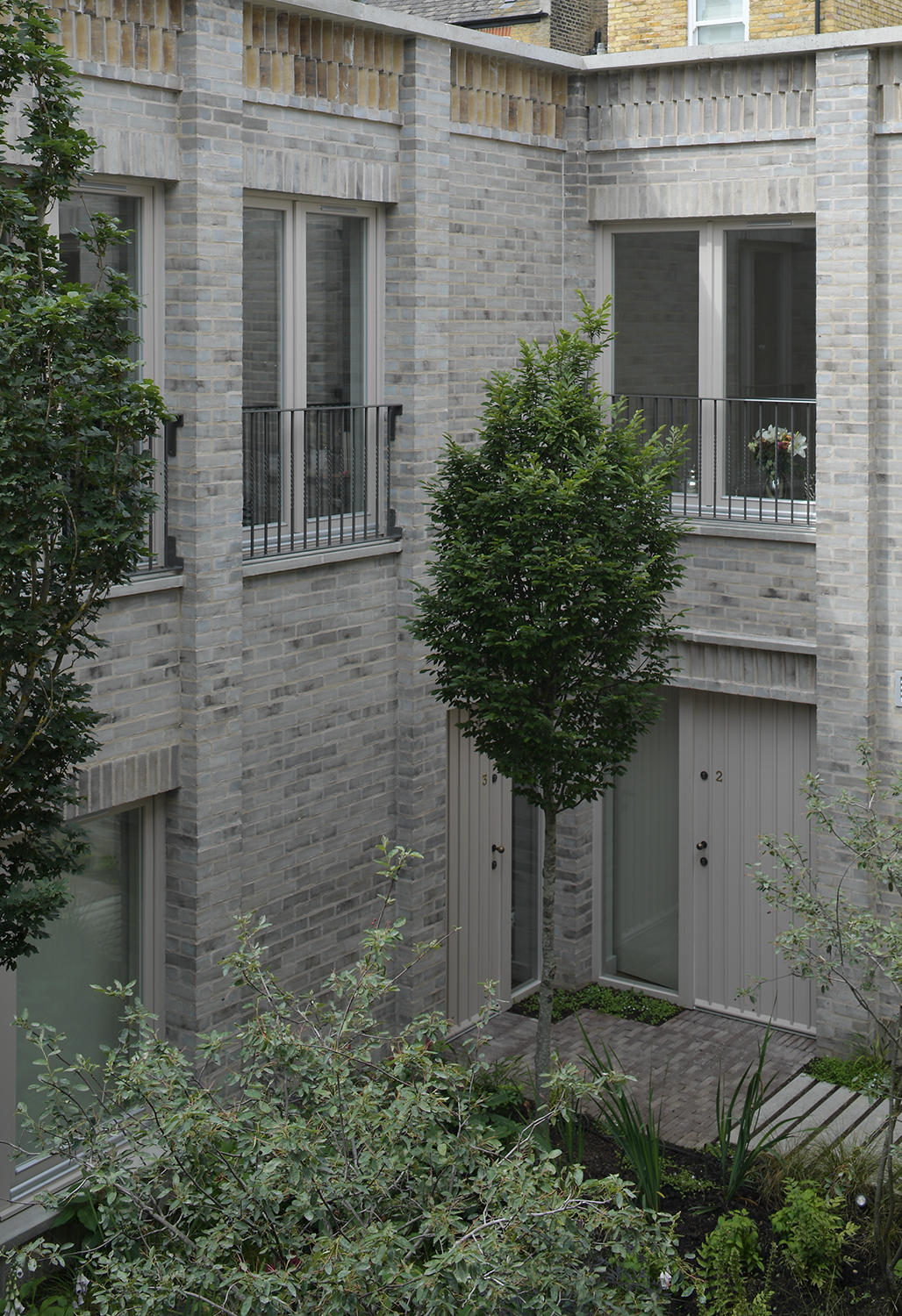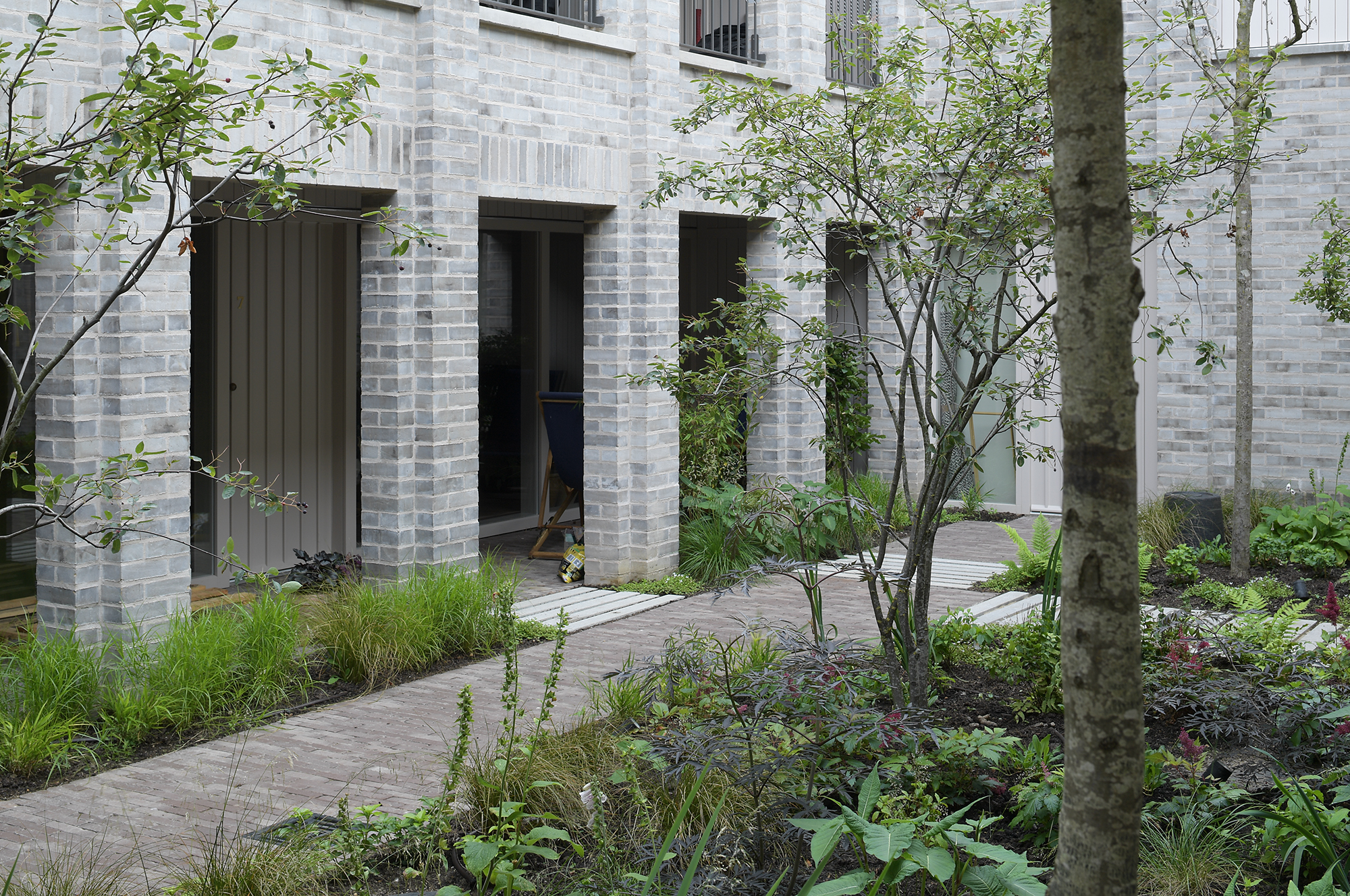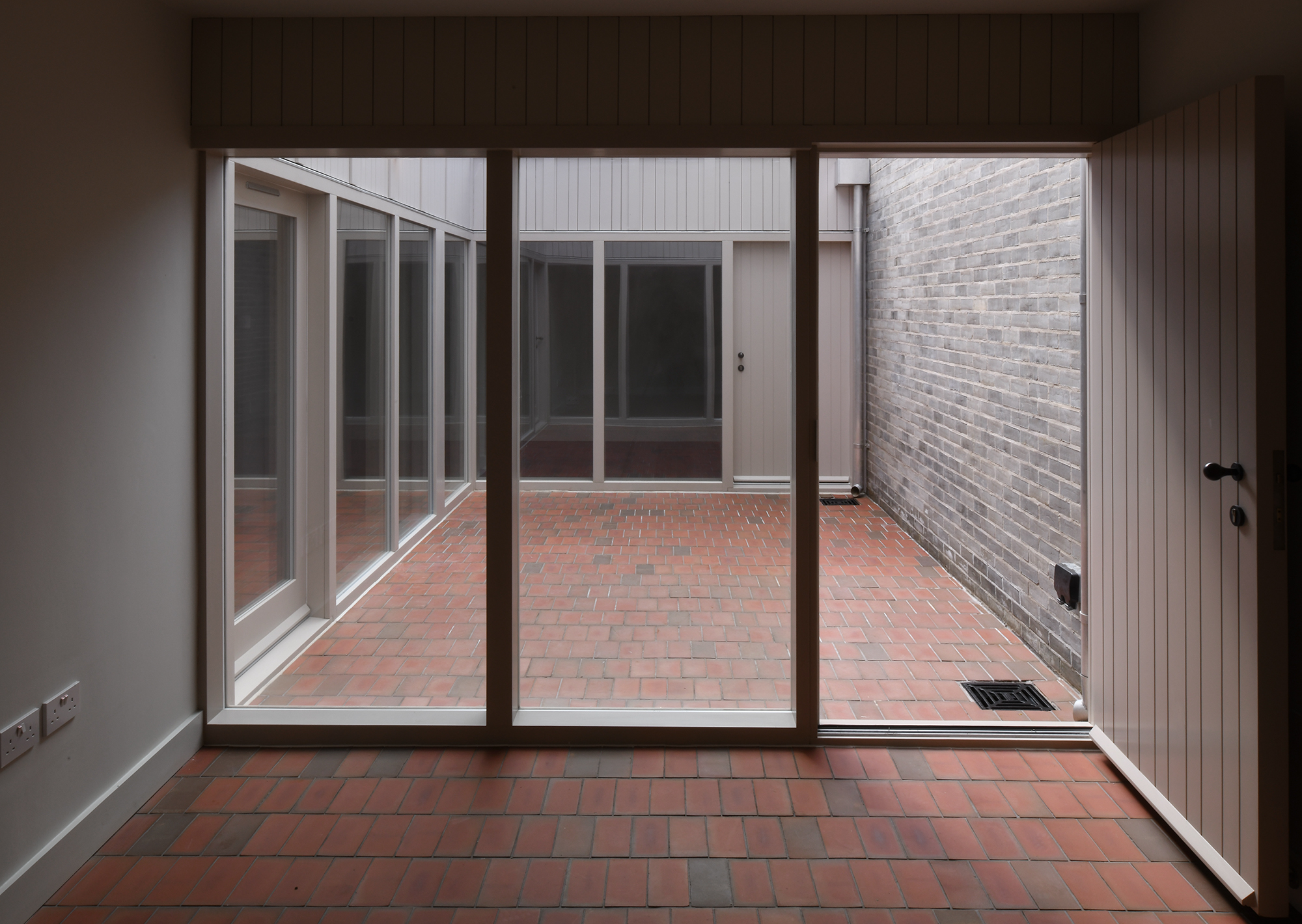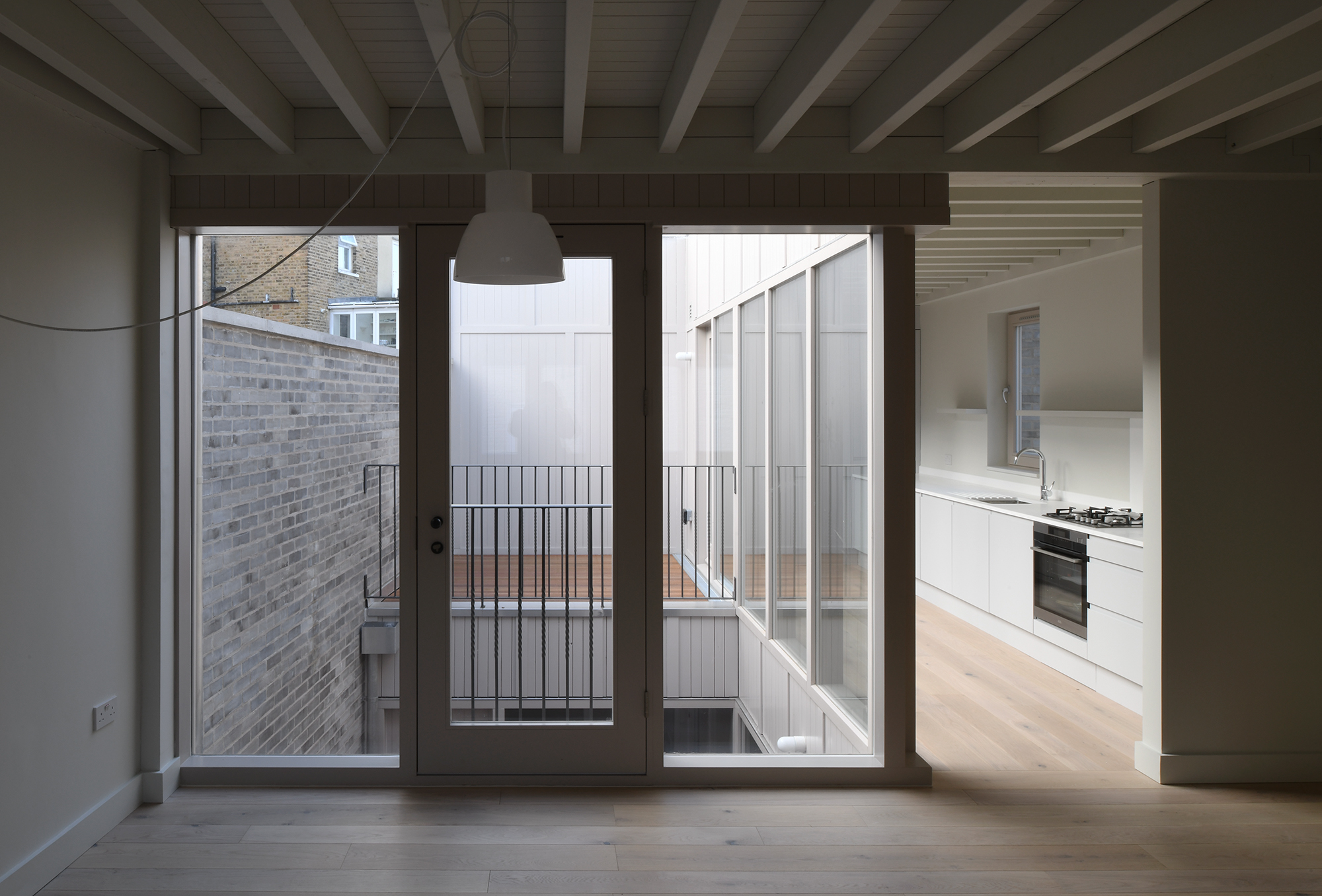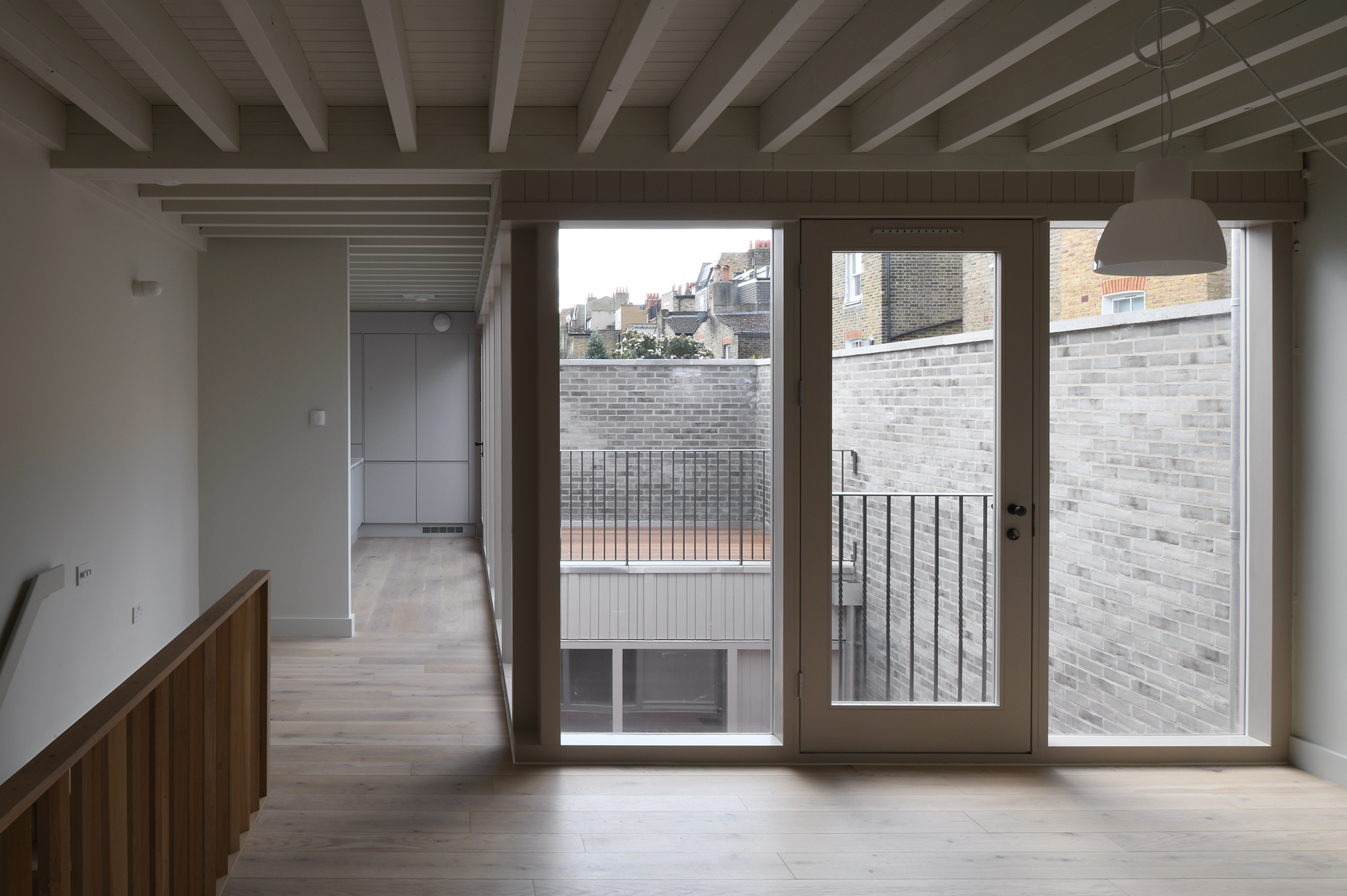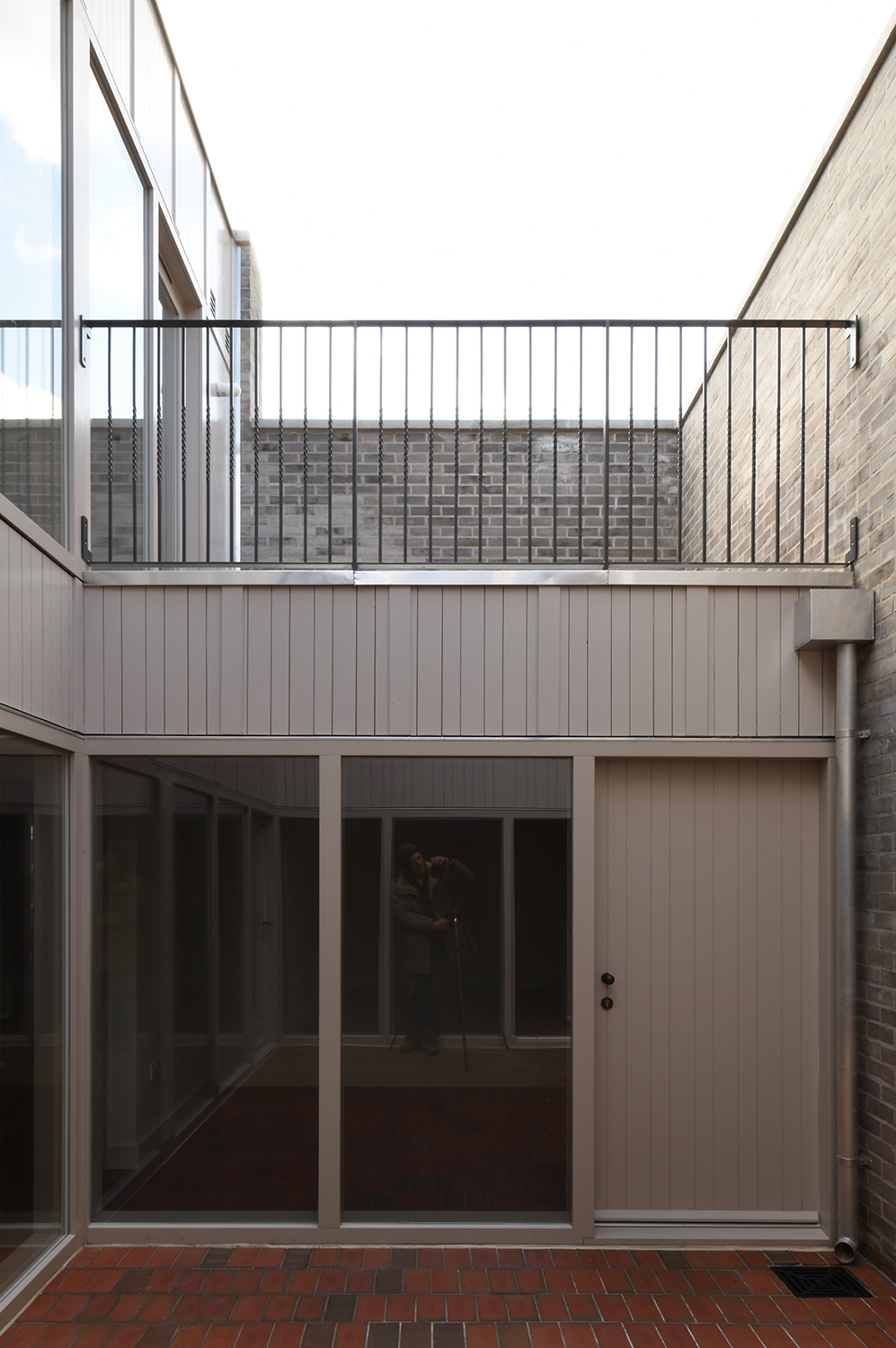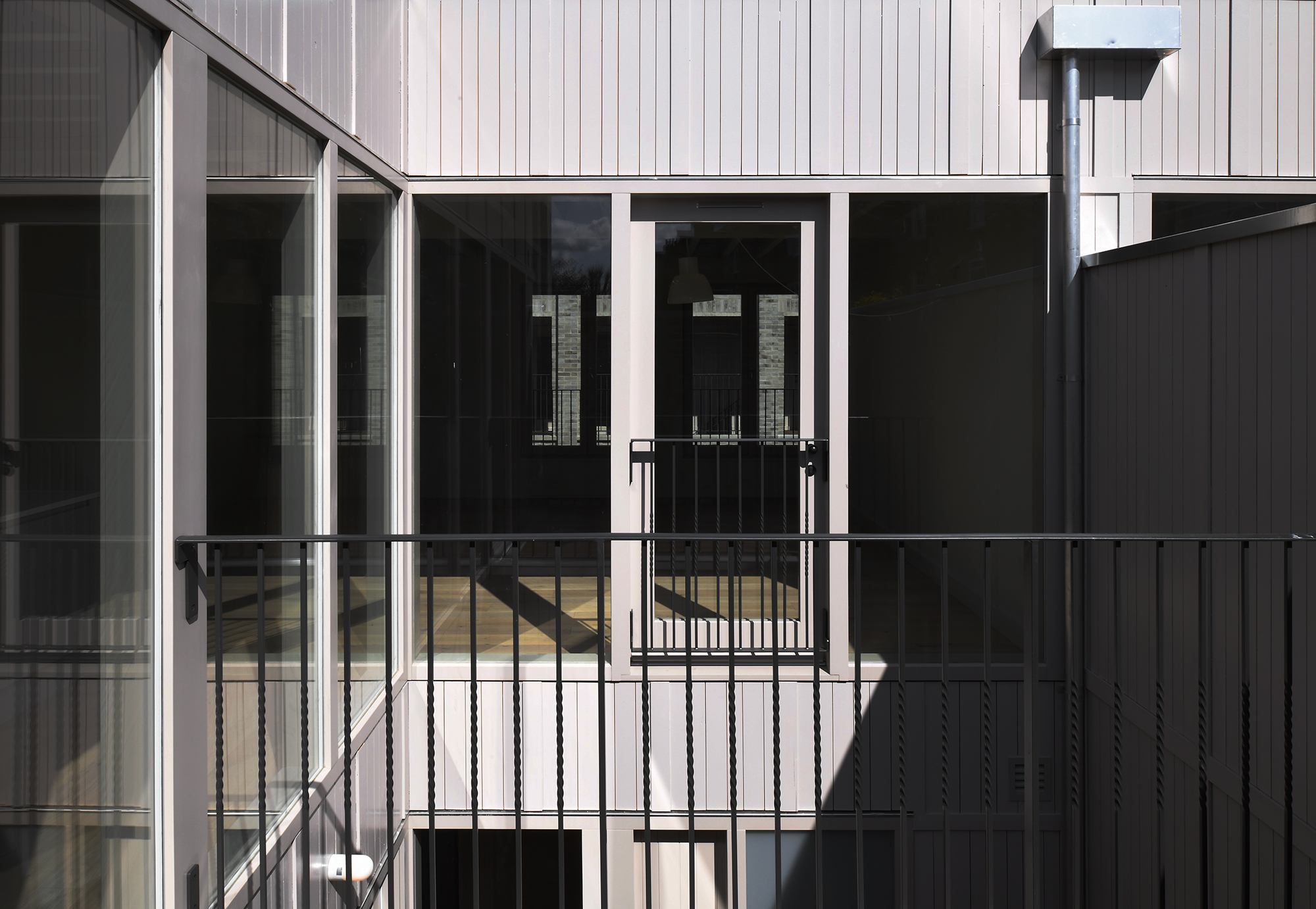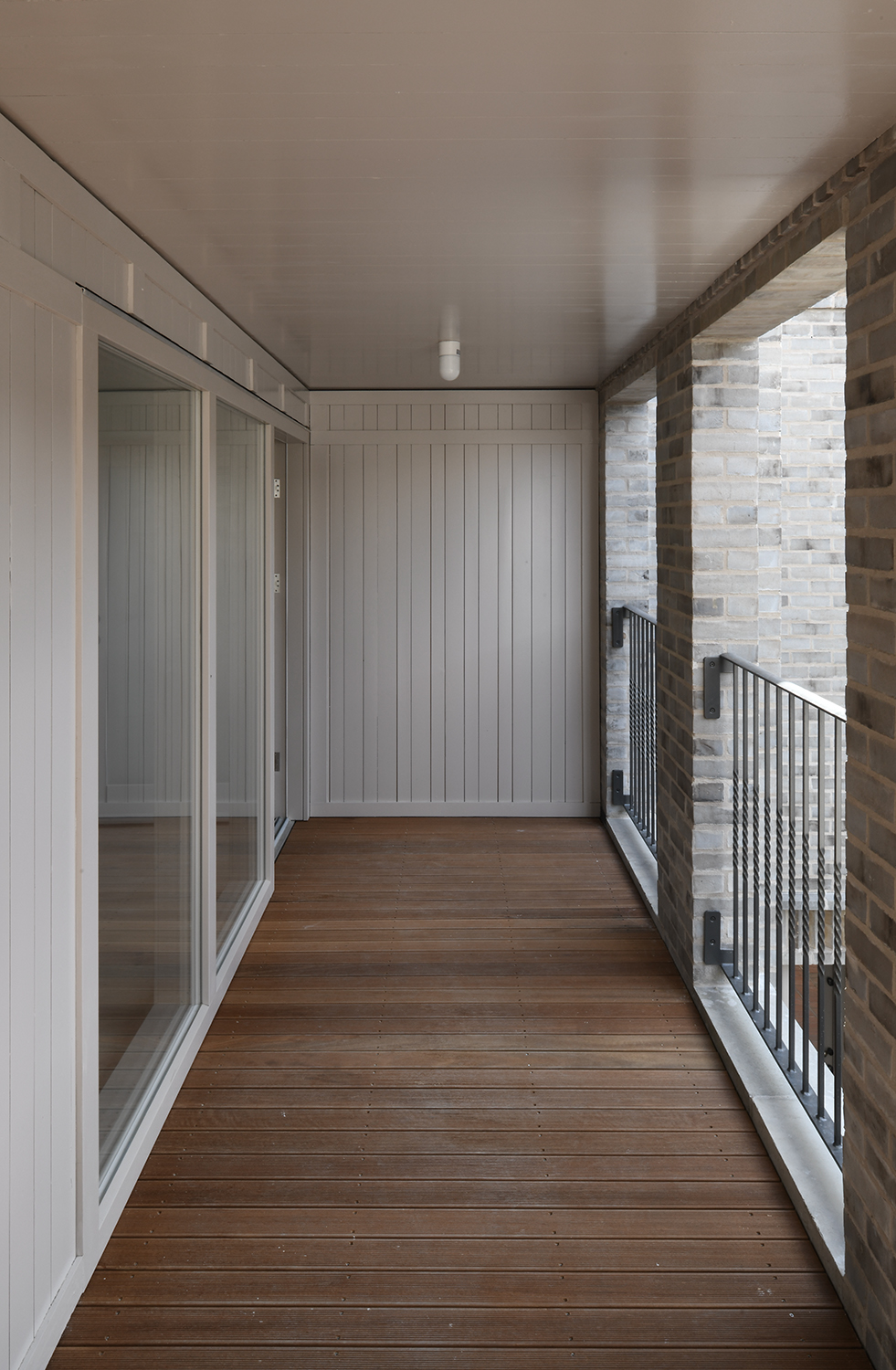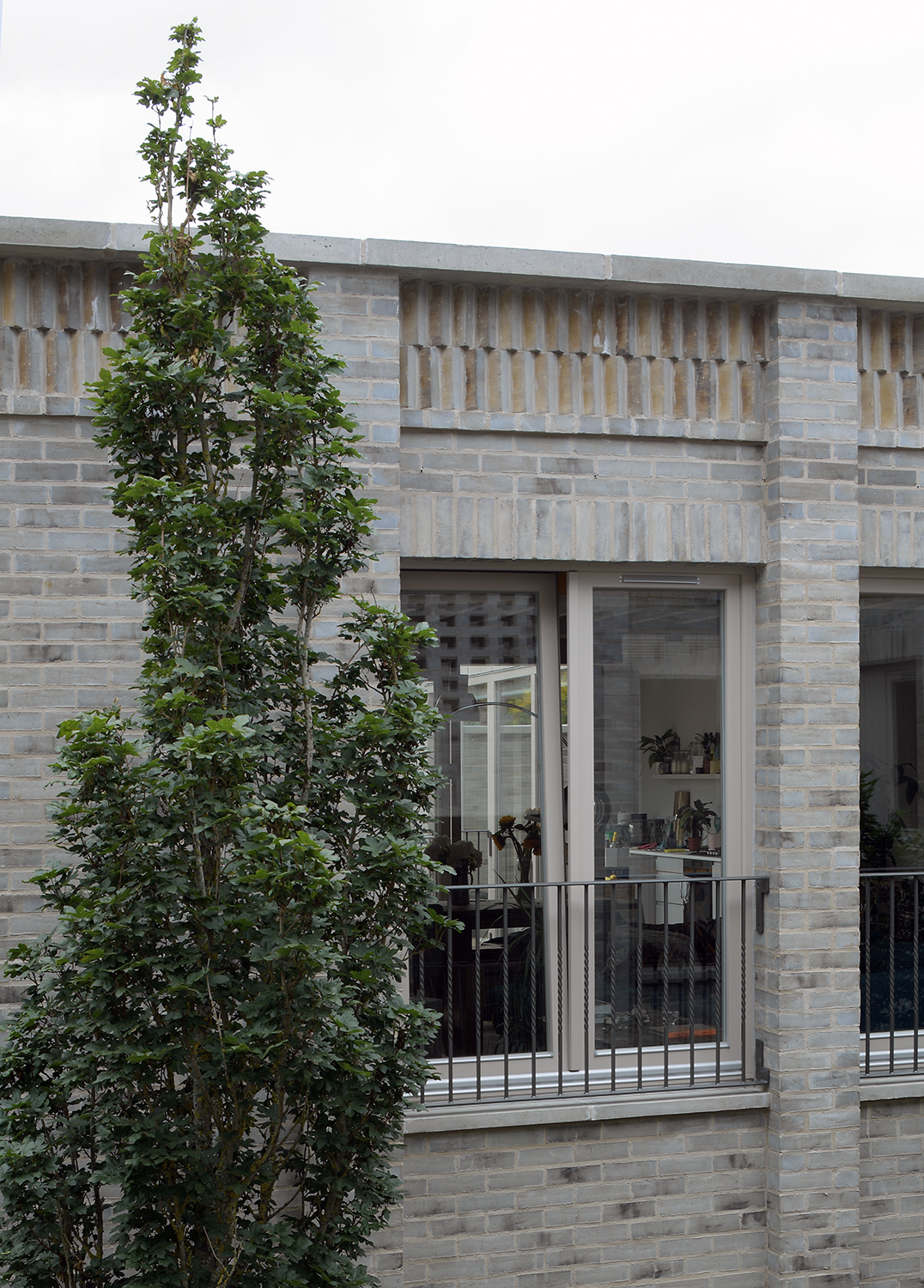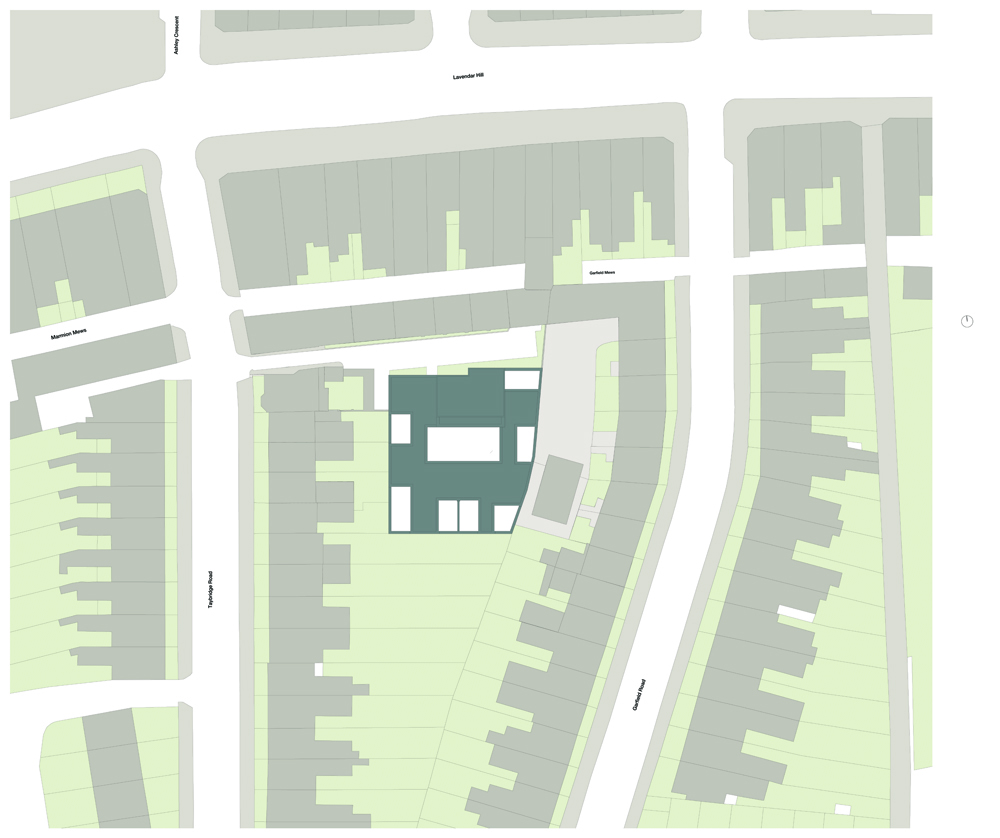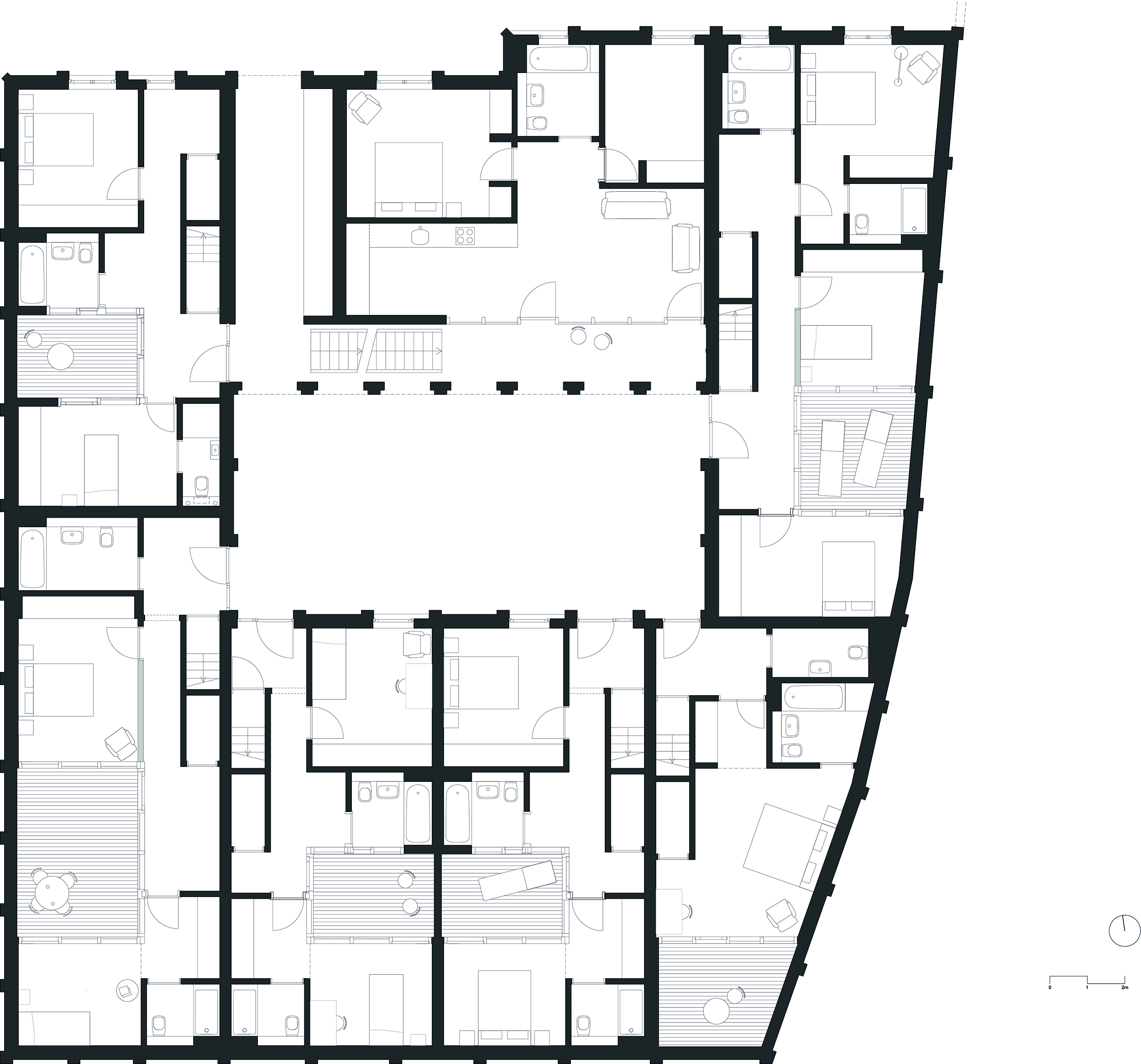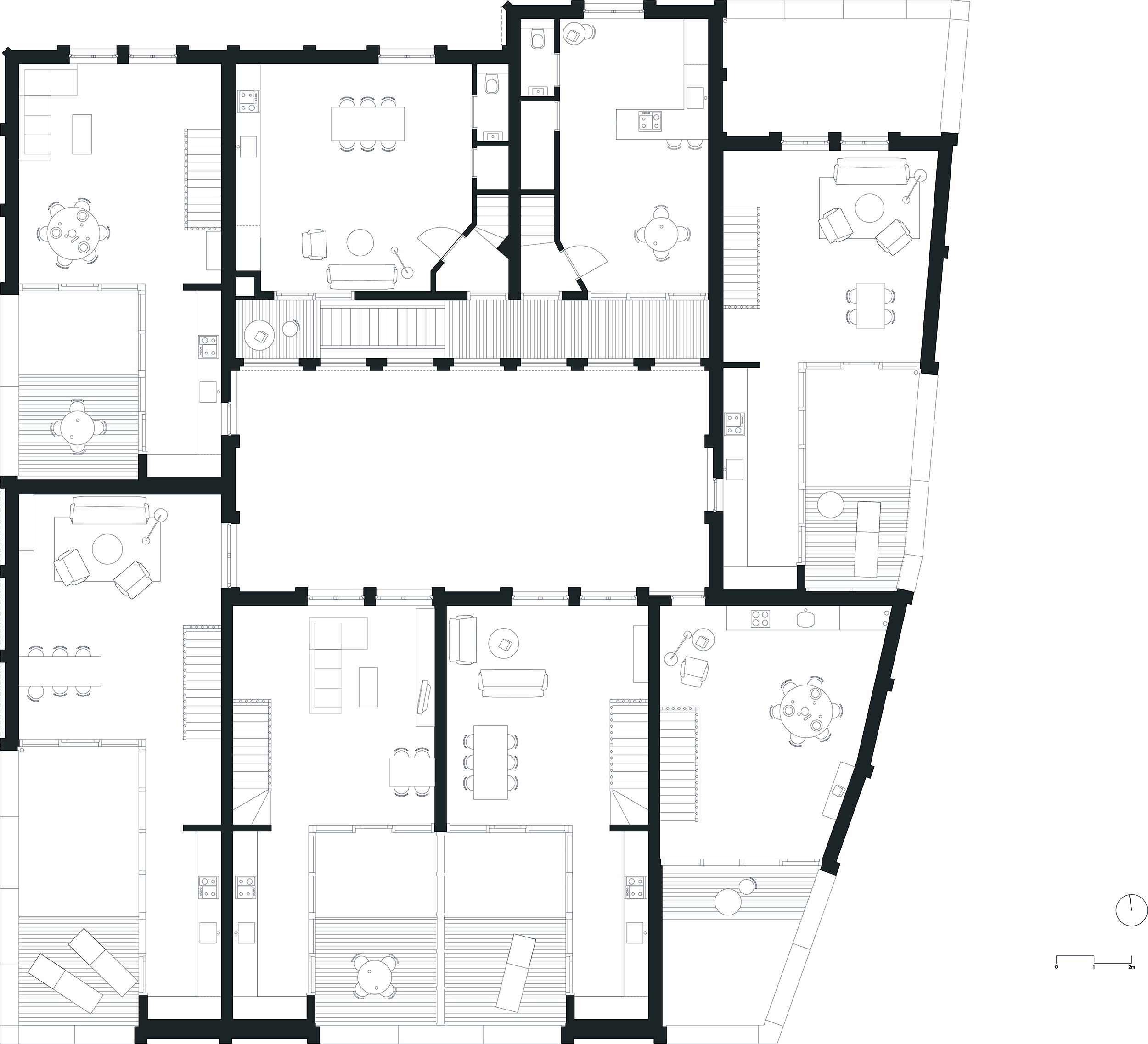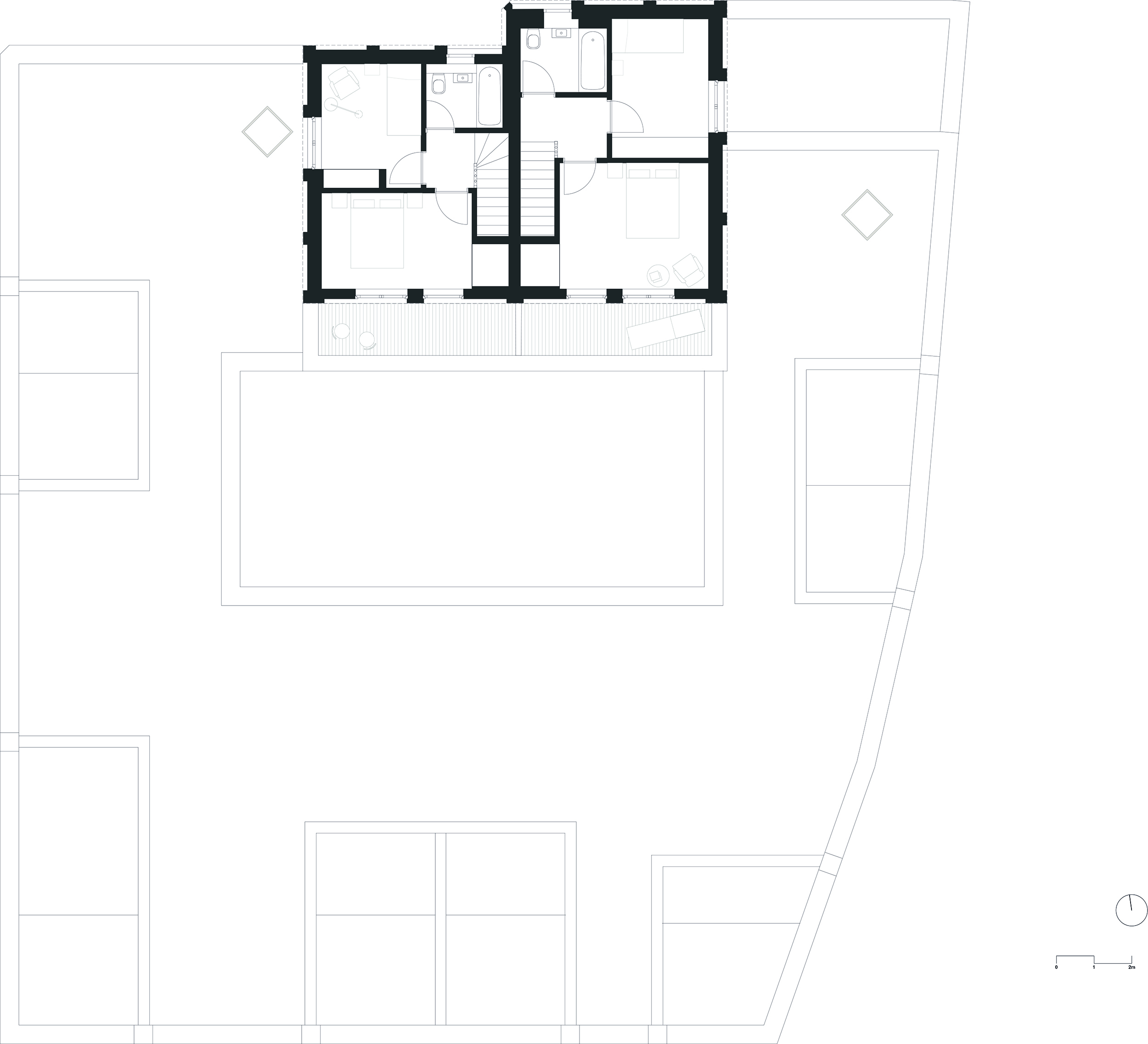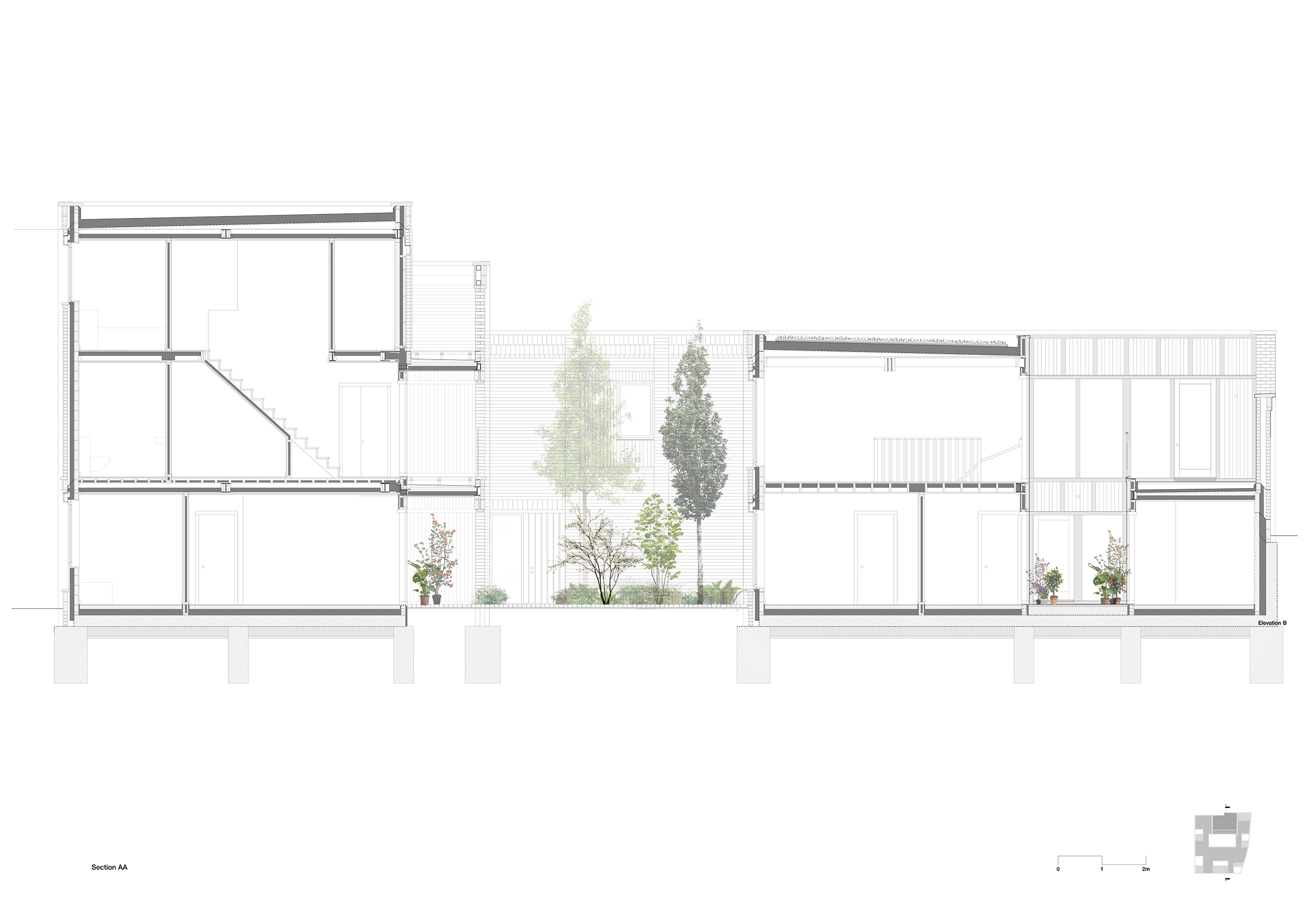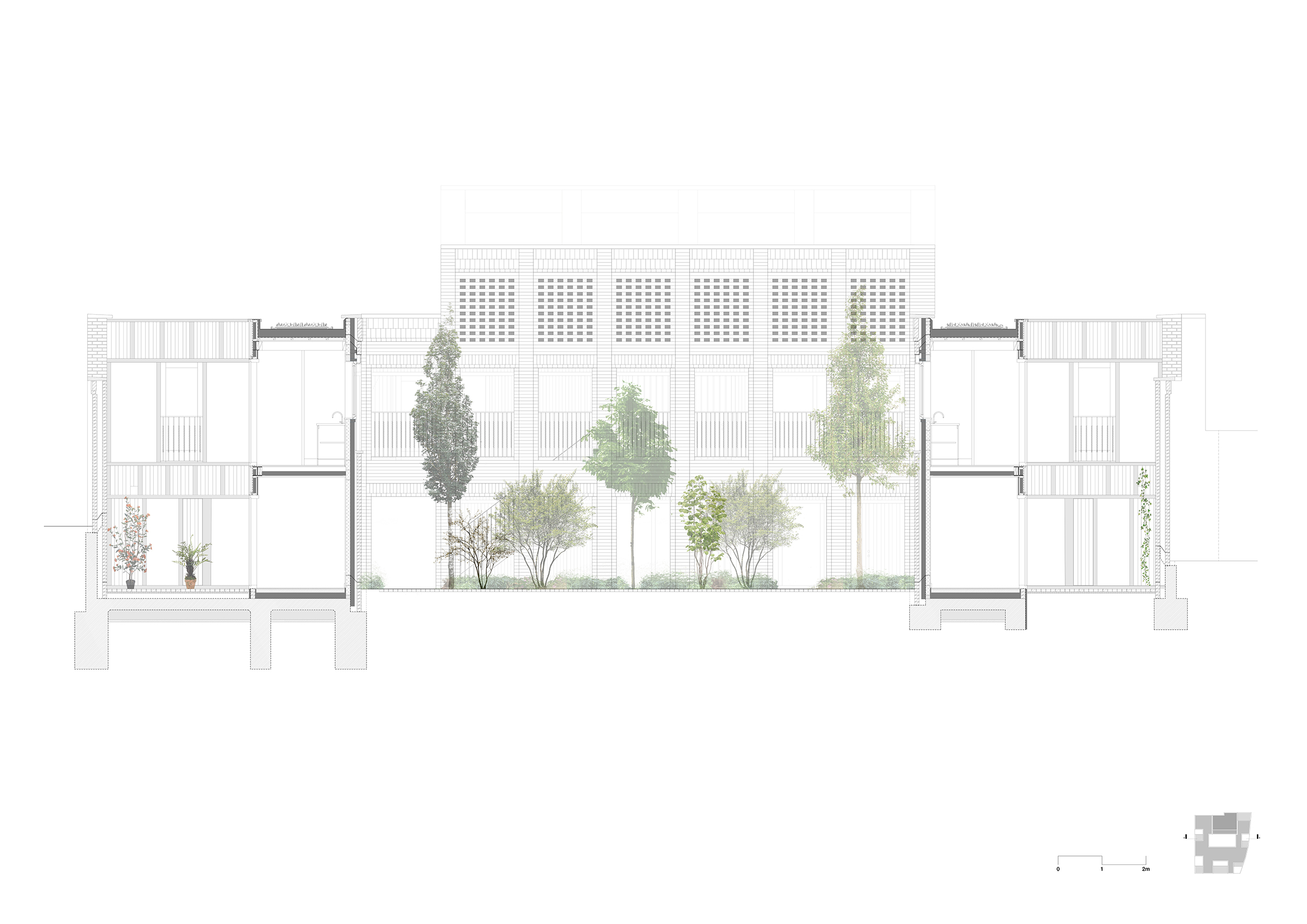 The Design Process
The project involves the redevelopment of a former sheet metal workshop first converted for use as offices in the 1980s into a community of courtyard houses with a shared garden at their centre. The triangular site is bounded on all sides by terraced houses and gardens that slope steeply towards the south and accessed through an arched opening and inner mews street. This gives it a secluded, inward character, despite its proximity to the busy shopping and commuting street that links Clapham to Battersea.
Linked to the quiet mews to the north by a timber-lined passageway, the ensemble has a communal character. Inside and outside spaces merge in an informal way across various thresholds and levels, and clay brick pathways lead through the densely planted garden, to the apartments' front doors where an area big enough for a couple of chairs can be used in the manner of a stoop.
Dwellings are arranged around a courtyard, with a timber-decked terrace on the first floor. Bedrooms are on the ground floor, with windows opening onto communal or private courtyards; first floor living spaces are open to daylight and views. The character of the interiors is more industrial than domestic, with high ceilings and exposed joists, terracotta and oak floors and painted timber wall panelling. The arrangement of glazed screens and terraces reinforces the perception of a fluid set of internal and external rooms. Flat roofs planted with sedum and hardy flowering plants create a micro-green habitat.
Like the interiors, the new facades reflect the Victorian industrial heritage of the site. Vertical pilasters subdivide the facades lending them classically elegant vertical proportions, while twisted soldier course friezes and lintels have an ornamental character and evoke the sense of solidity and permanence of the robust warehouse-like industrial architecture of the past.
Choose a few key elements you want to promote
Making the most of what's there
The courtyard typology makes the most of a residual brownfield site within a tight urban block with a garden at its heart
A memorable character
The sensory richness of the densely planted courtyard invites conviviality and fosters a sense of community.
Ornamental brickwork friezes and timber elements evoke solidity and permanence.
Upper floor living spaces and ground floor bedrooms optimise daylight, and most rooms open directly onto external spaces.
Cycle and car parking
The site has one disabled-accessible car park. Good connections to public transport and well-integrated external bike storage encourage active travel.
Download PDF