Kampus Minshull and Minto and Turner
Entry type:

Number/street name:
Aytoun Street
Address line 2:

City:
Manchester
Postcode:
M1 3GL?
Architect:
shedkm
Architect contact number:
0207 253 8881
Developer:
ASDL (Joint venture: Capital & Centric + HBD)..
Contractor:
Mount Anvil Ltd
Planning Authority:
Manchester City Council
Planning consultant:
Deloitte
Planning Reference:
115570/FO/2017
Date of Completion:
10/2021
Schedule of Accommodation:
25 x 1 bed flats; 33 x 2 bed flats
Tenure Mix:
100% PRS
Total number of homes:
58
Site size (hectares):
0.284ha?
Net Density (homes per hectare):
204
Size of principal unit (sq m):

Smallest Unit (sq m):
42sqm
Largest unit (sq m):
102sqm
No of parking spaces:
none
Scheme PDF Download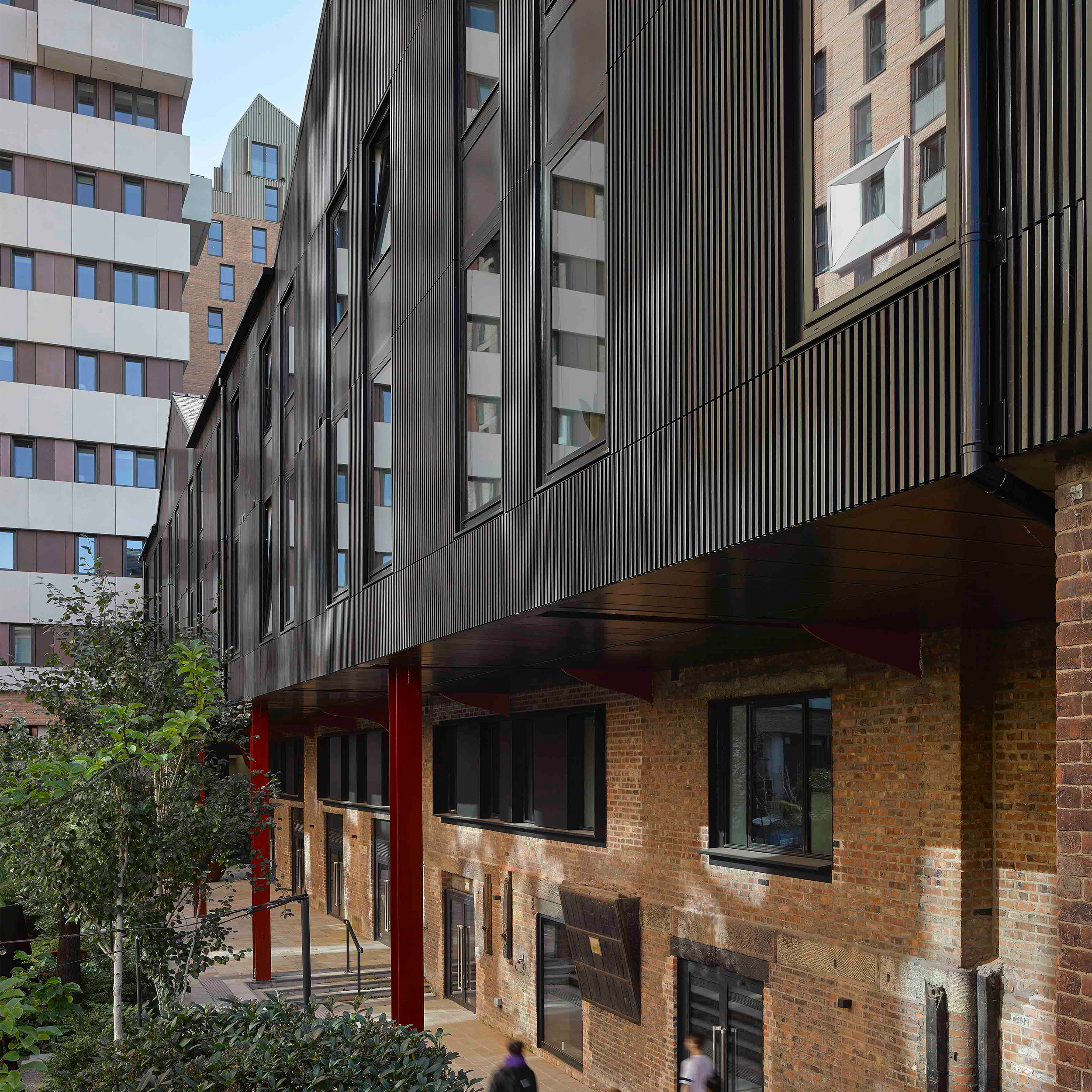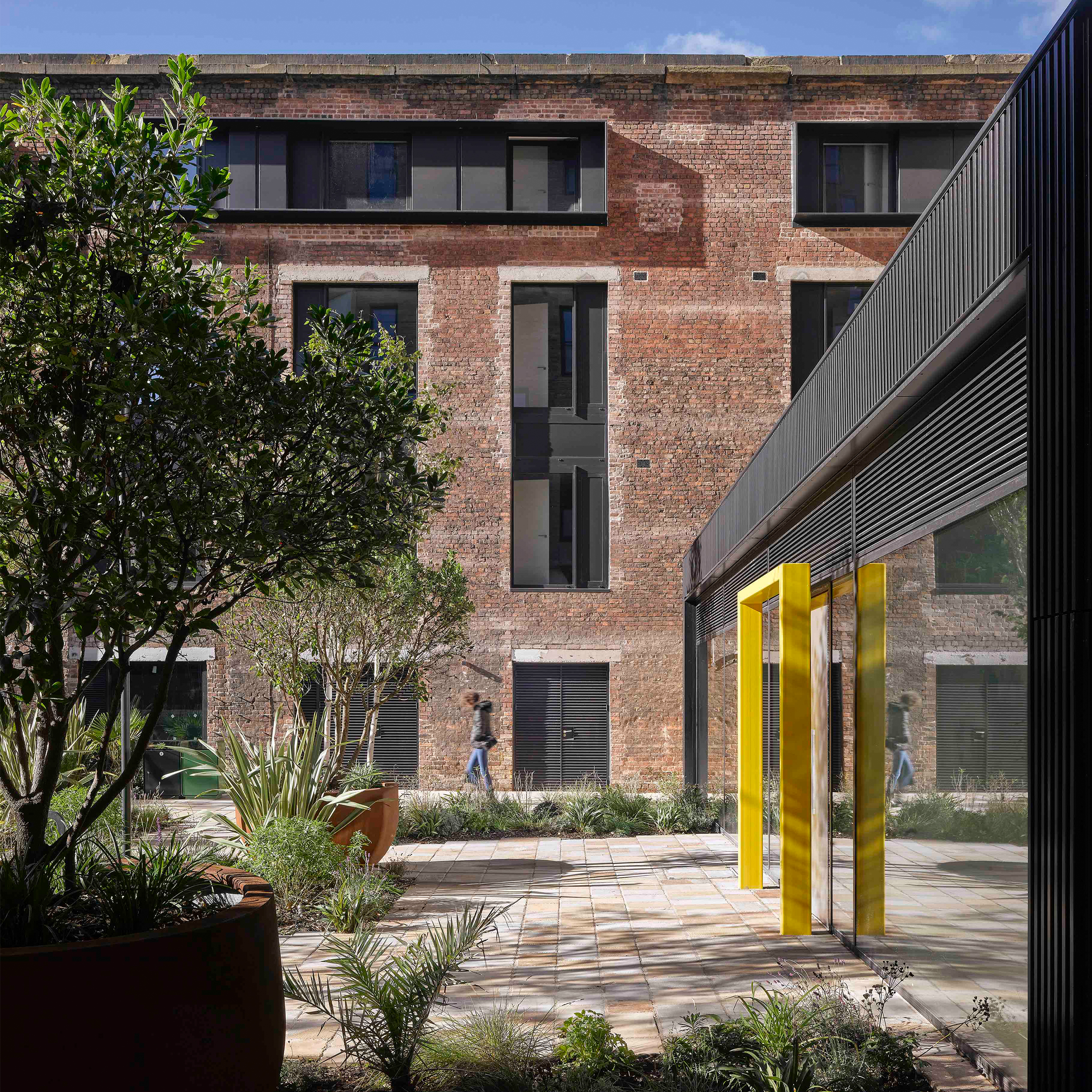 Planning History
We commenced design on Kampus in March 2016 and submitted a Planning application and Listed Building Consent application in June 2017. Through this design period we engaged periodically with the planning and heritage personnel within the Local Authority and presented to various design panels including the local conservation panel and the Canals & Rivers Trust. Our approach to this project was of discerning regeneration, respecting the original fabric, inserting modern interventions, breathing new life into these dilapidated buildings. This approach was welcomed by all pre-application consultees and the scheme was granted planning and listed building consent in August 2017.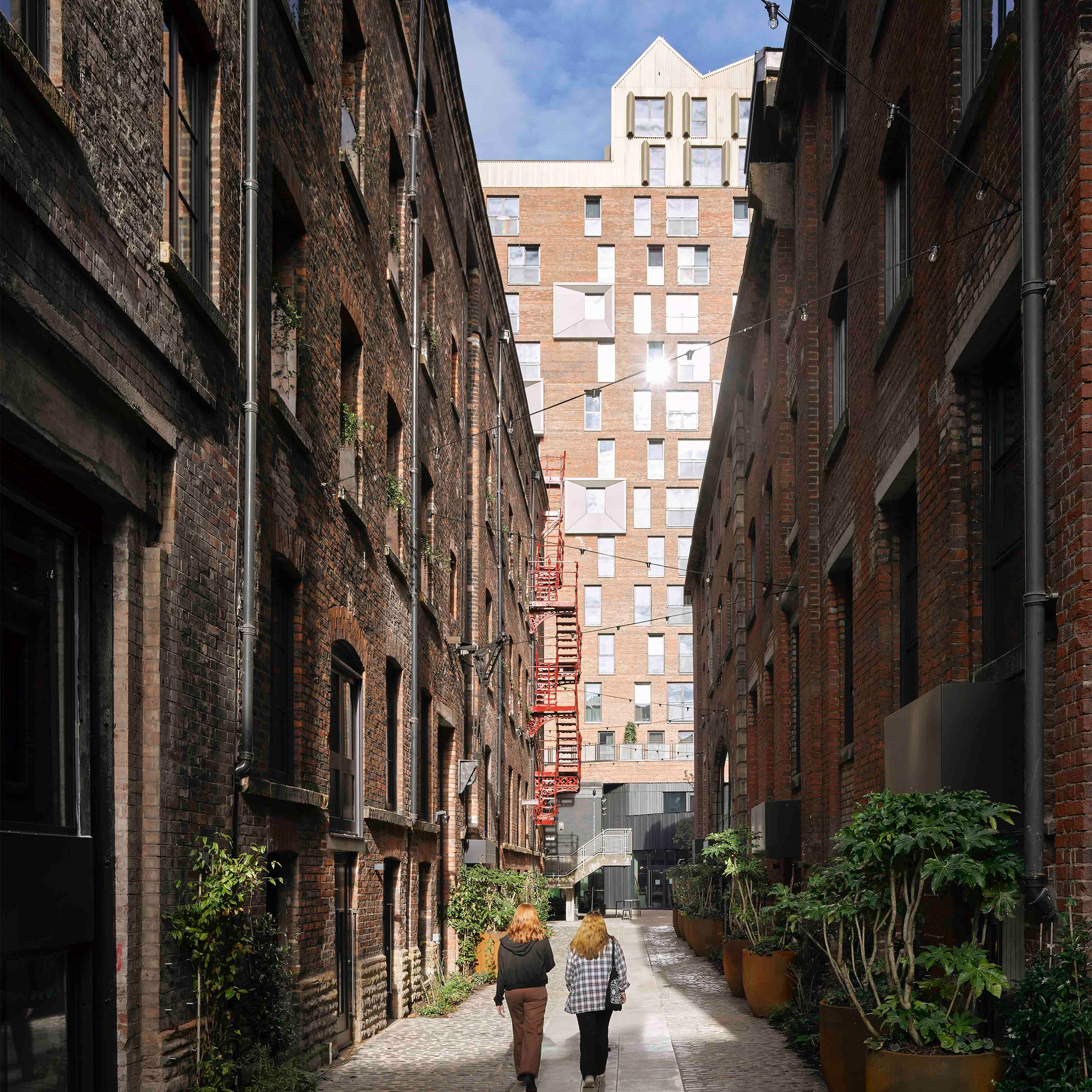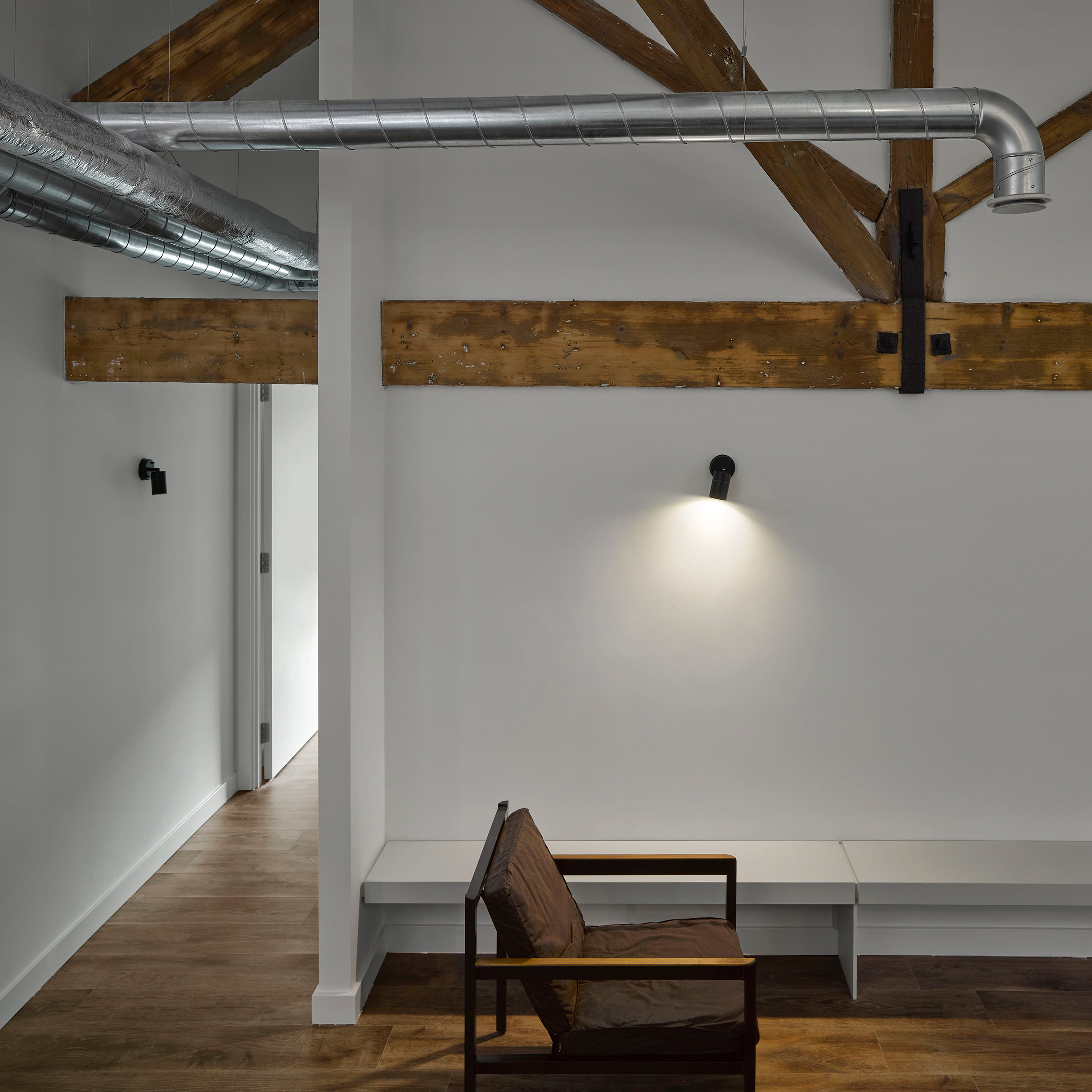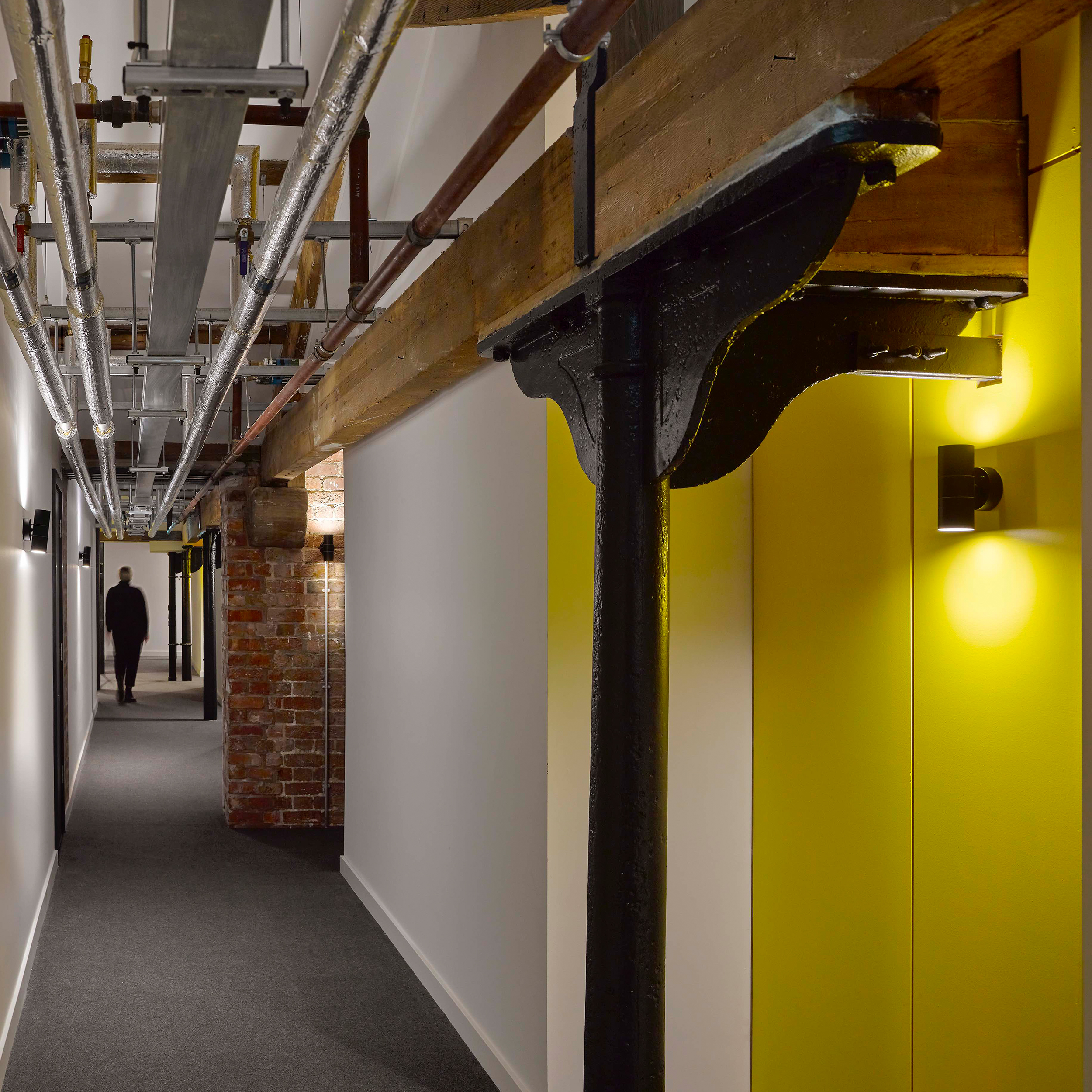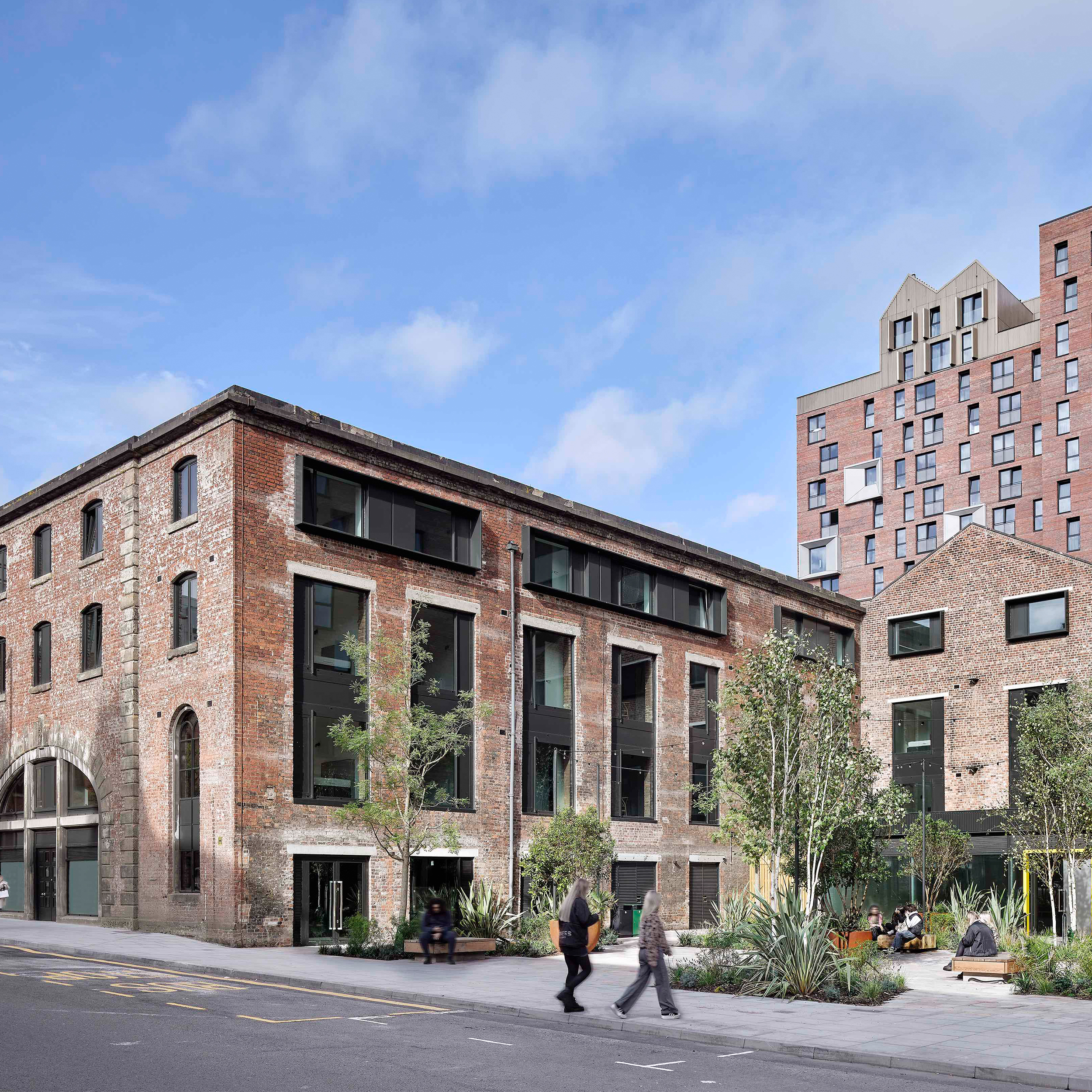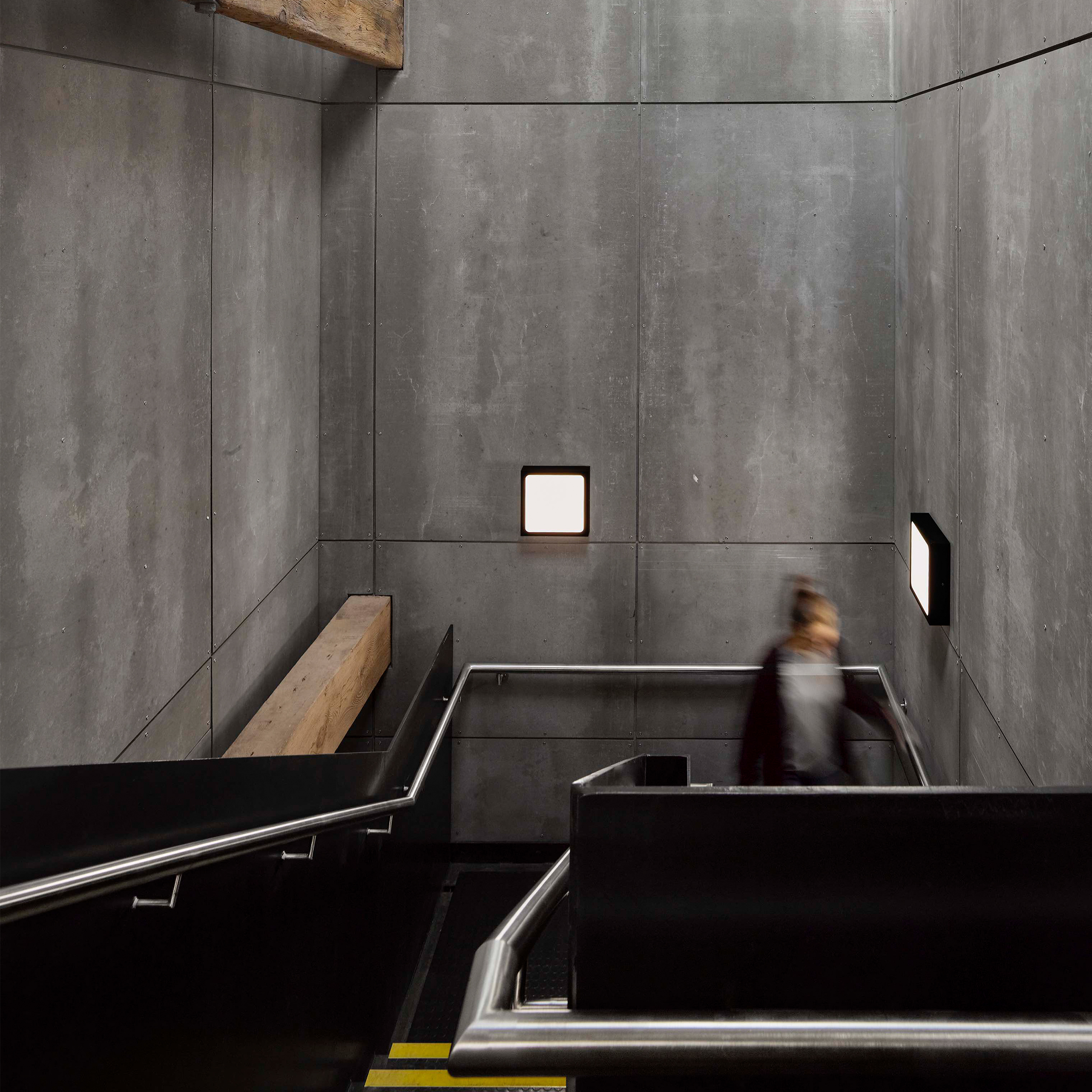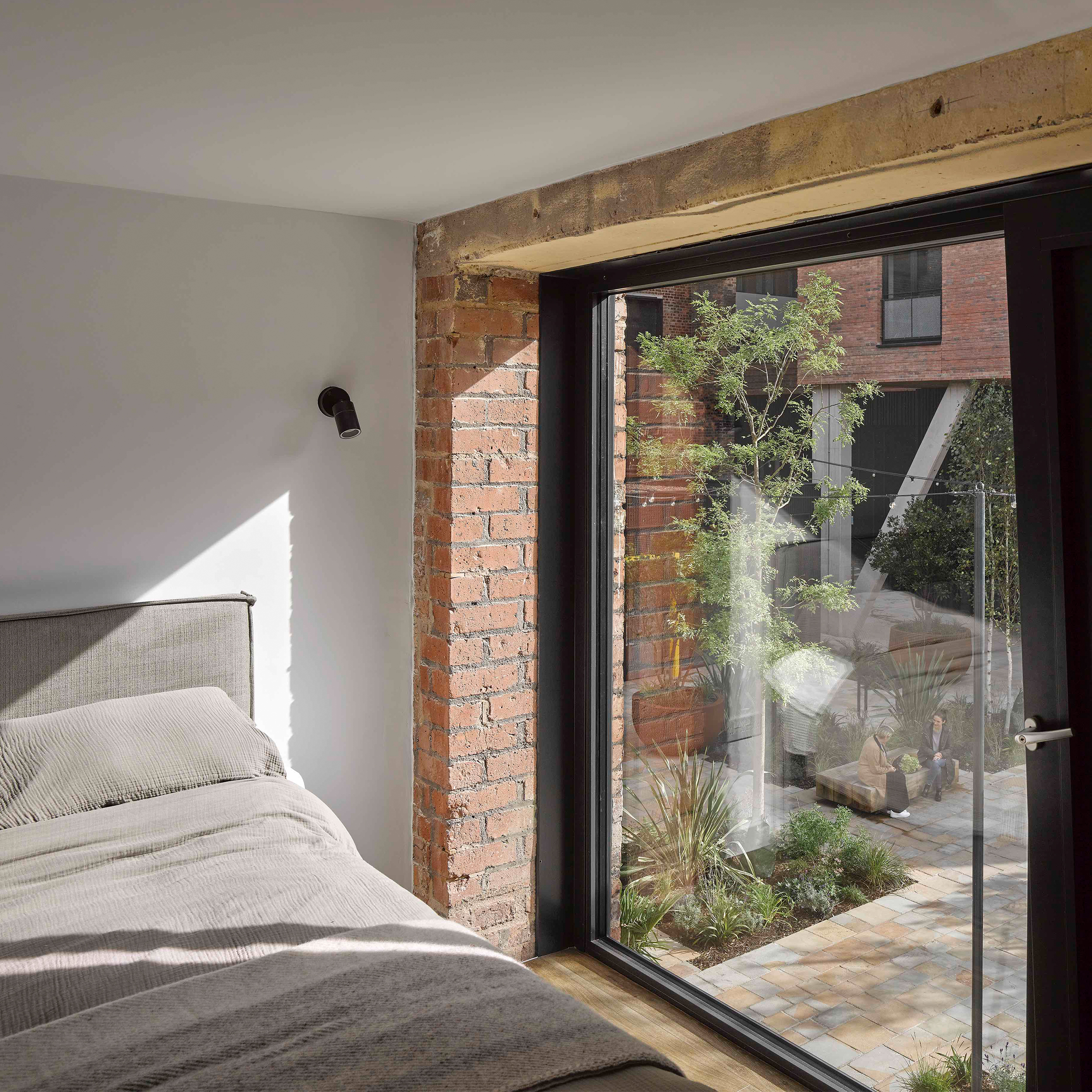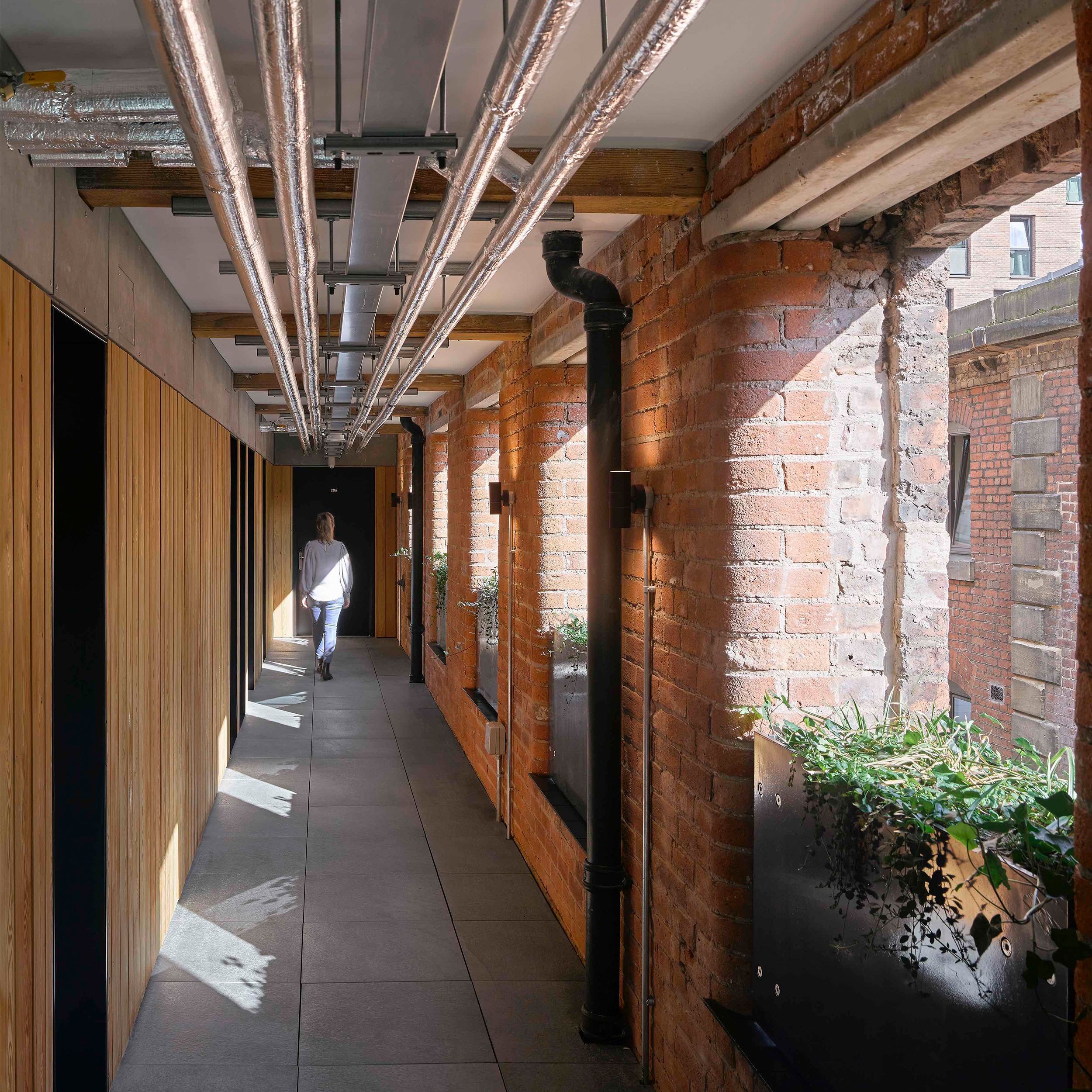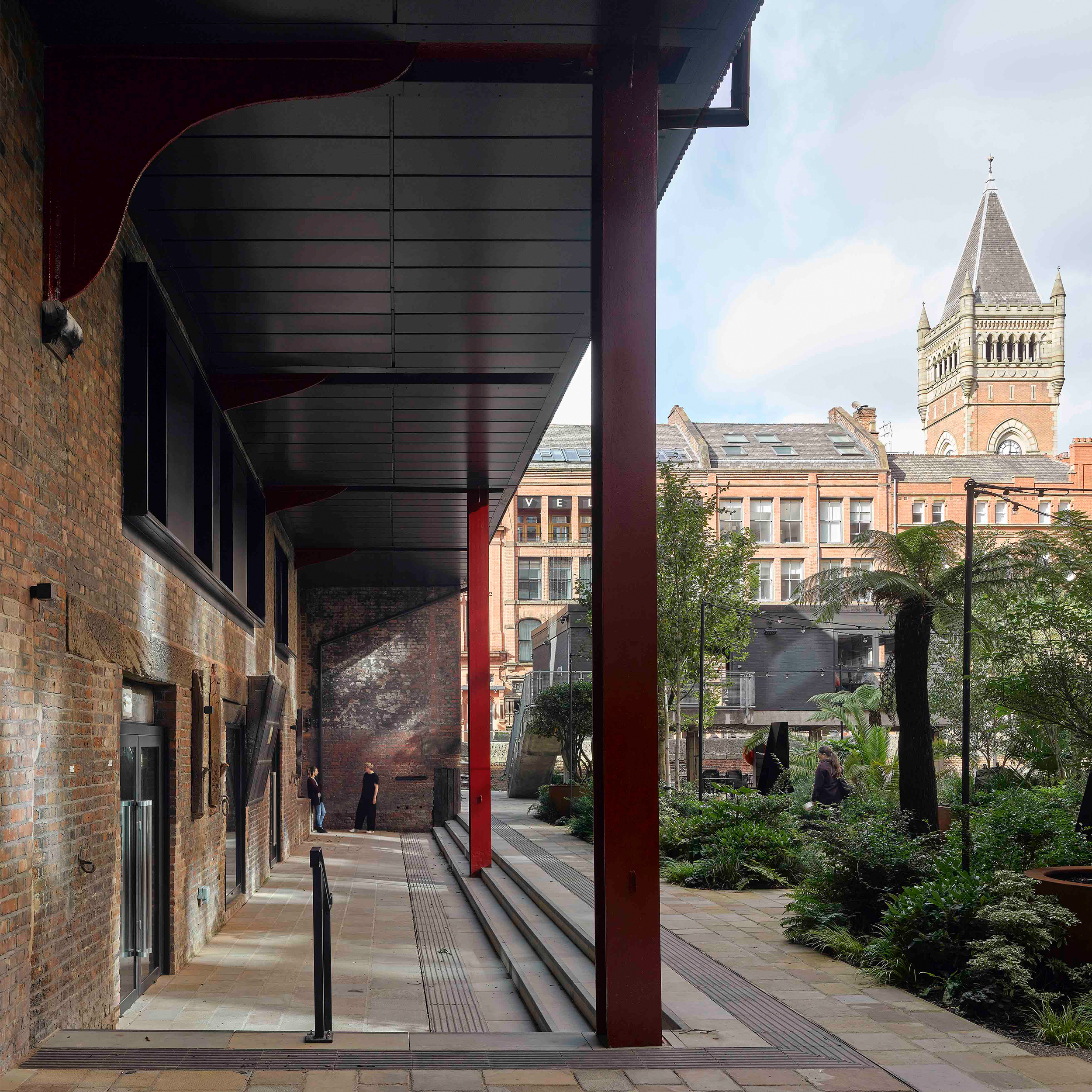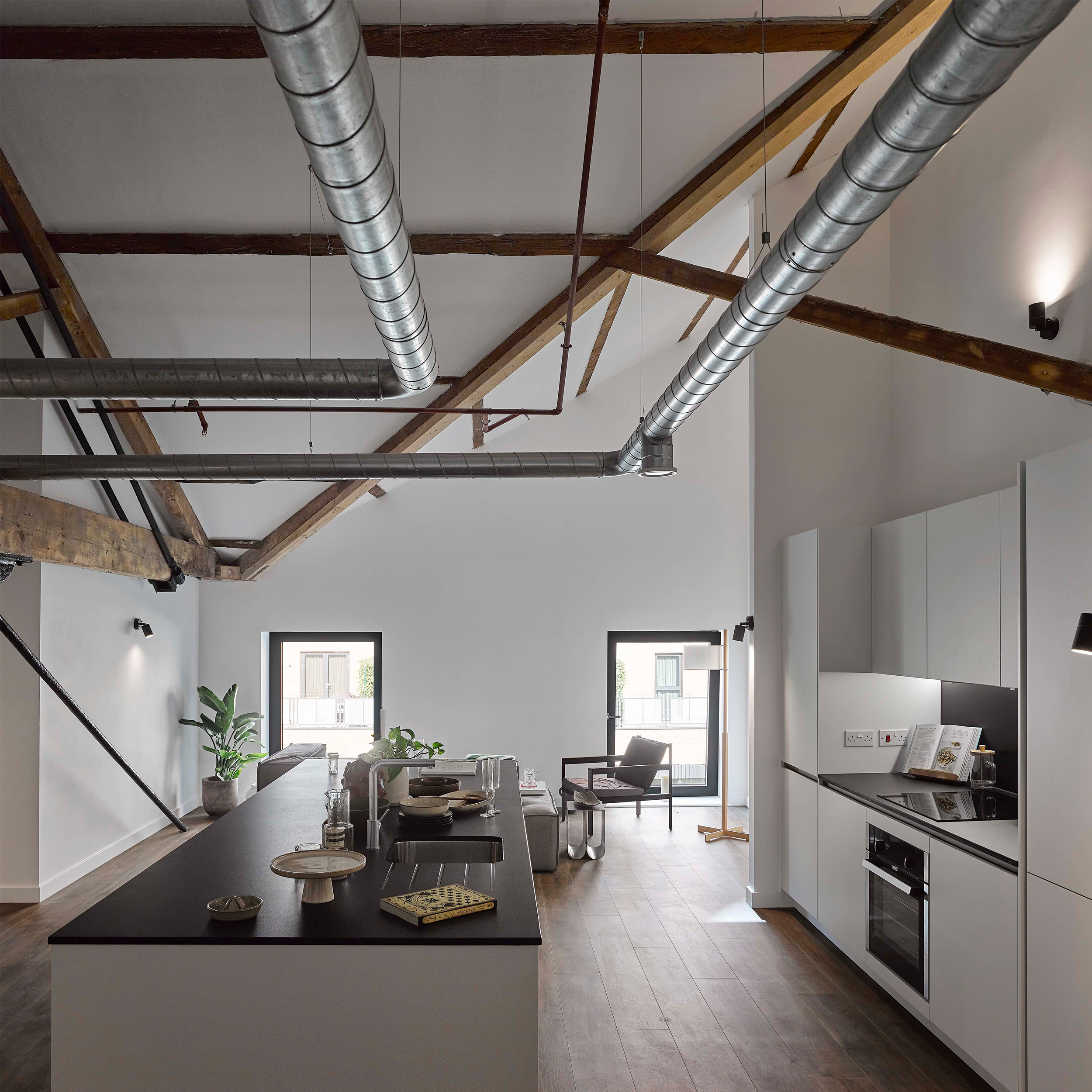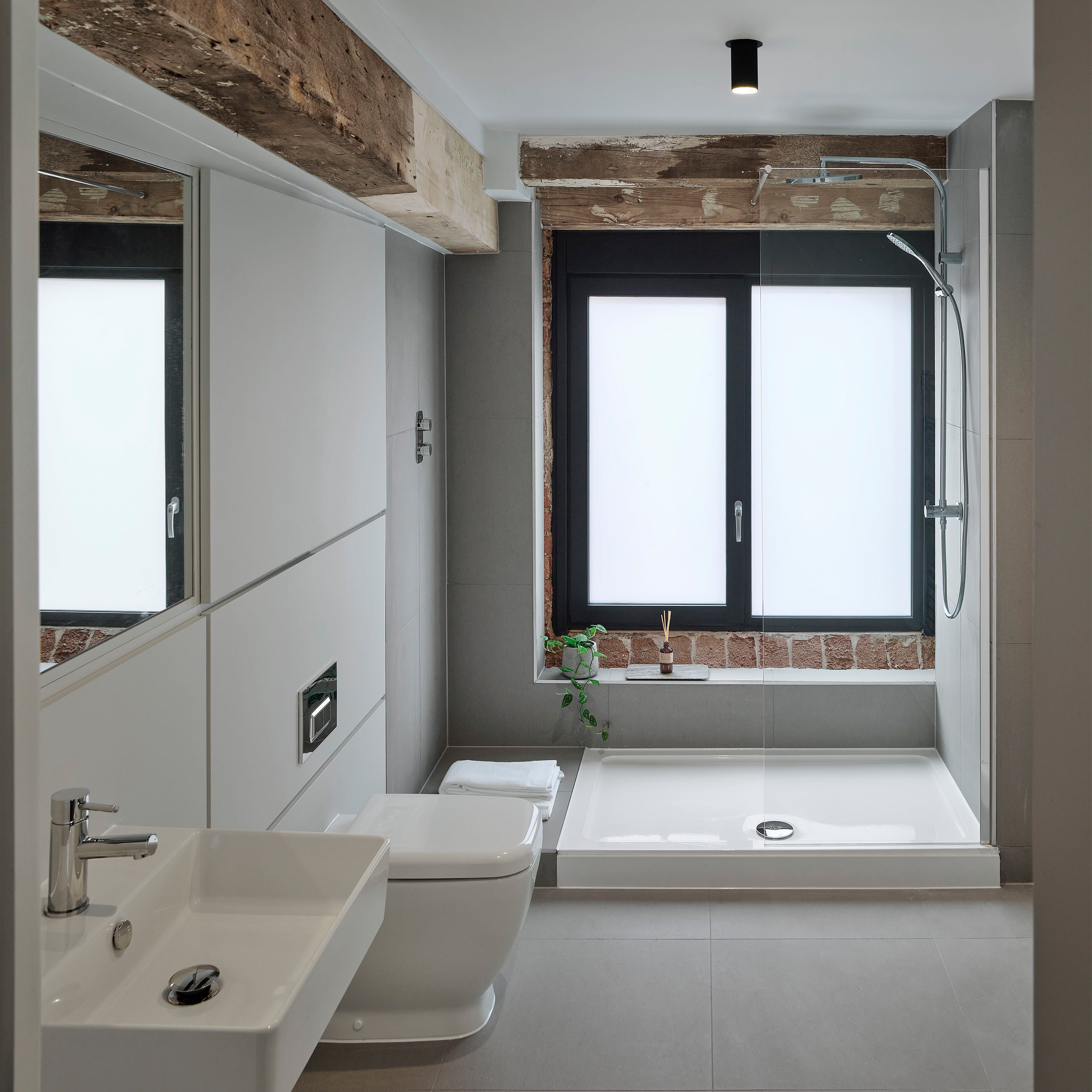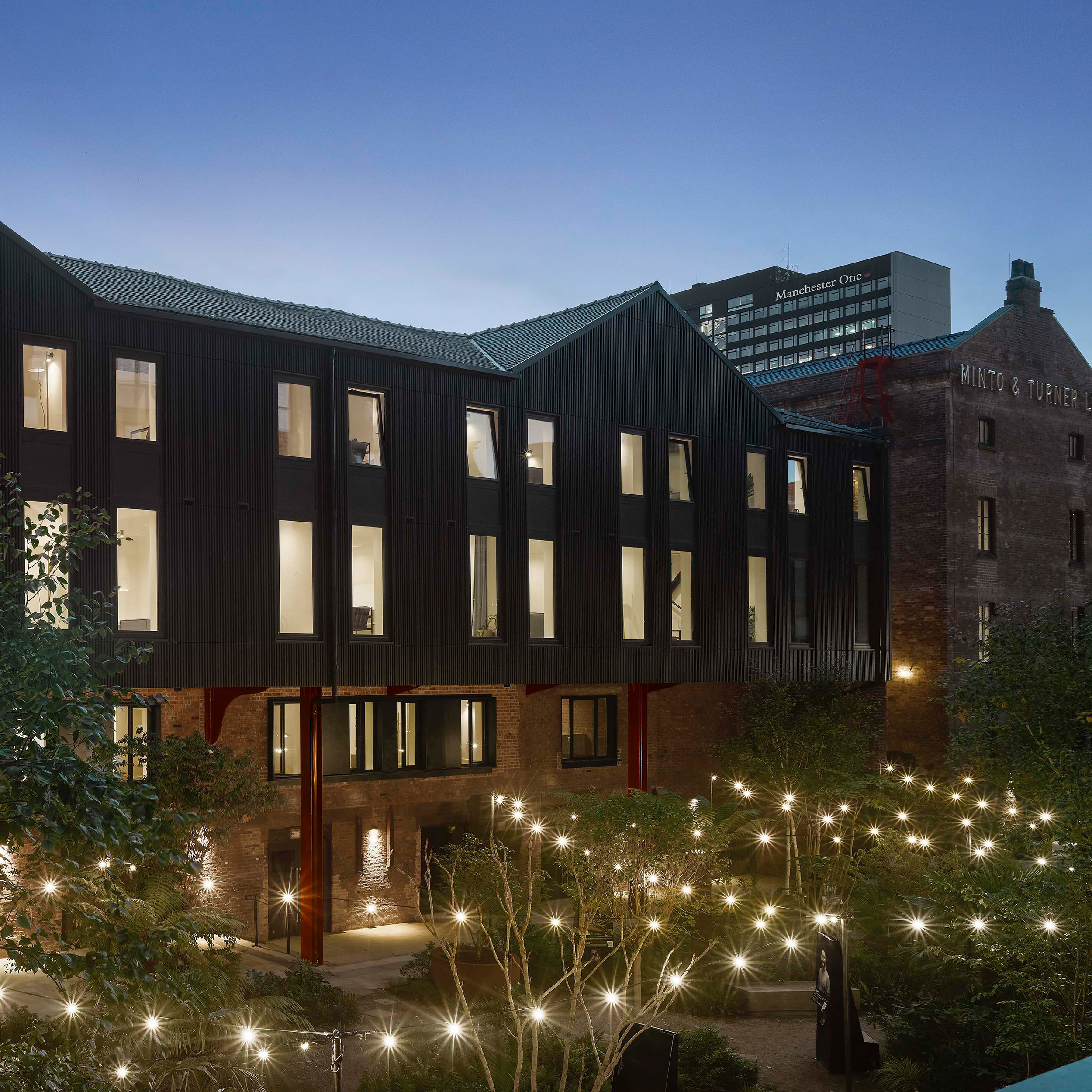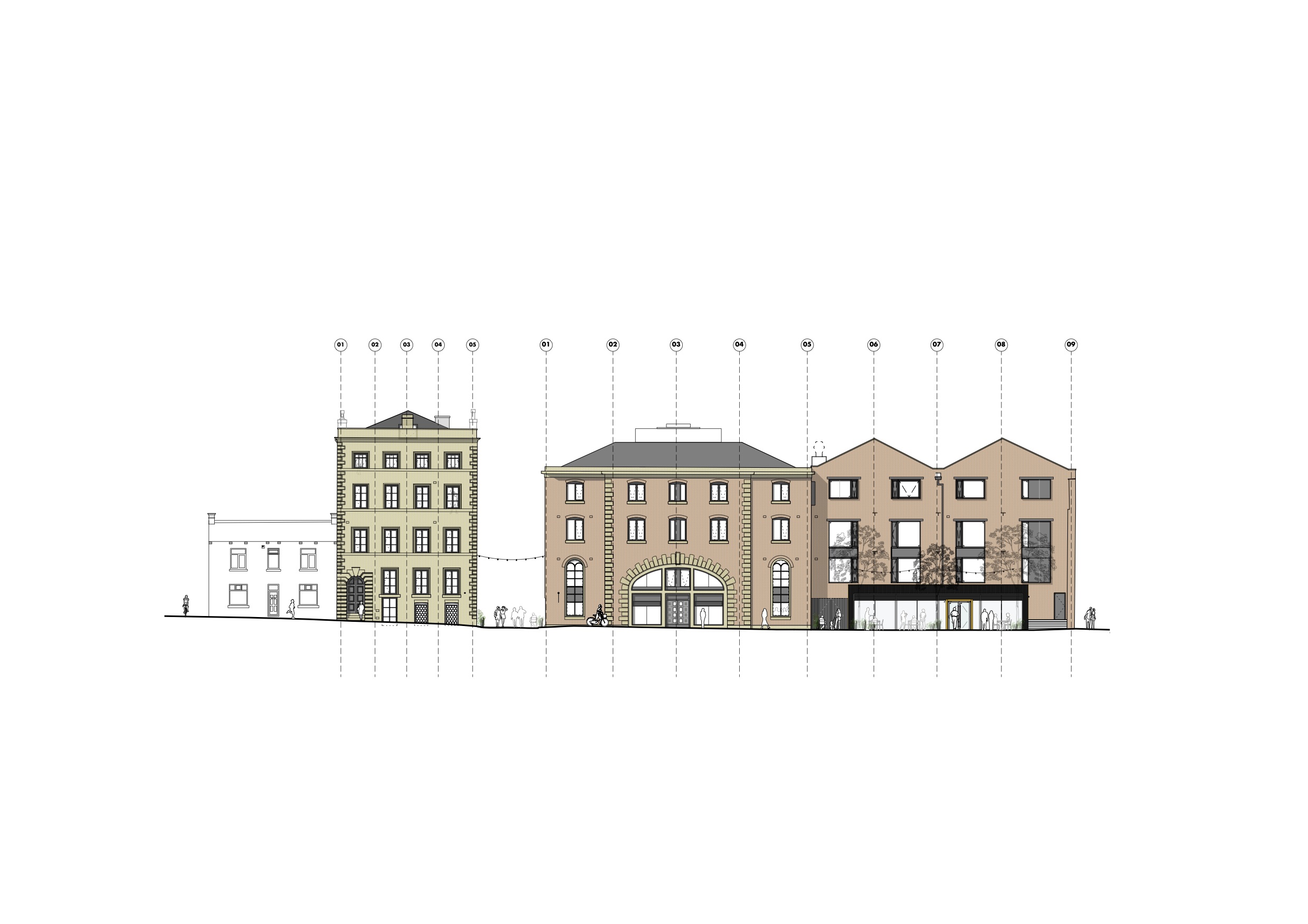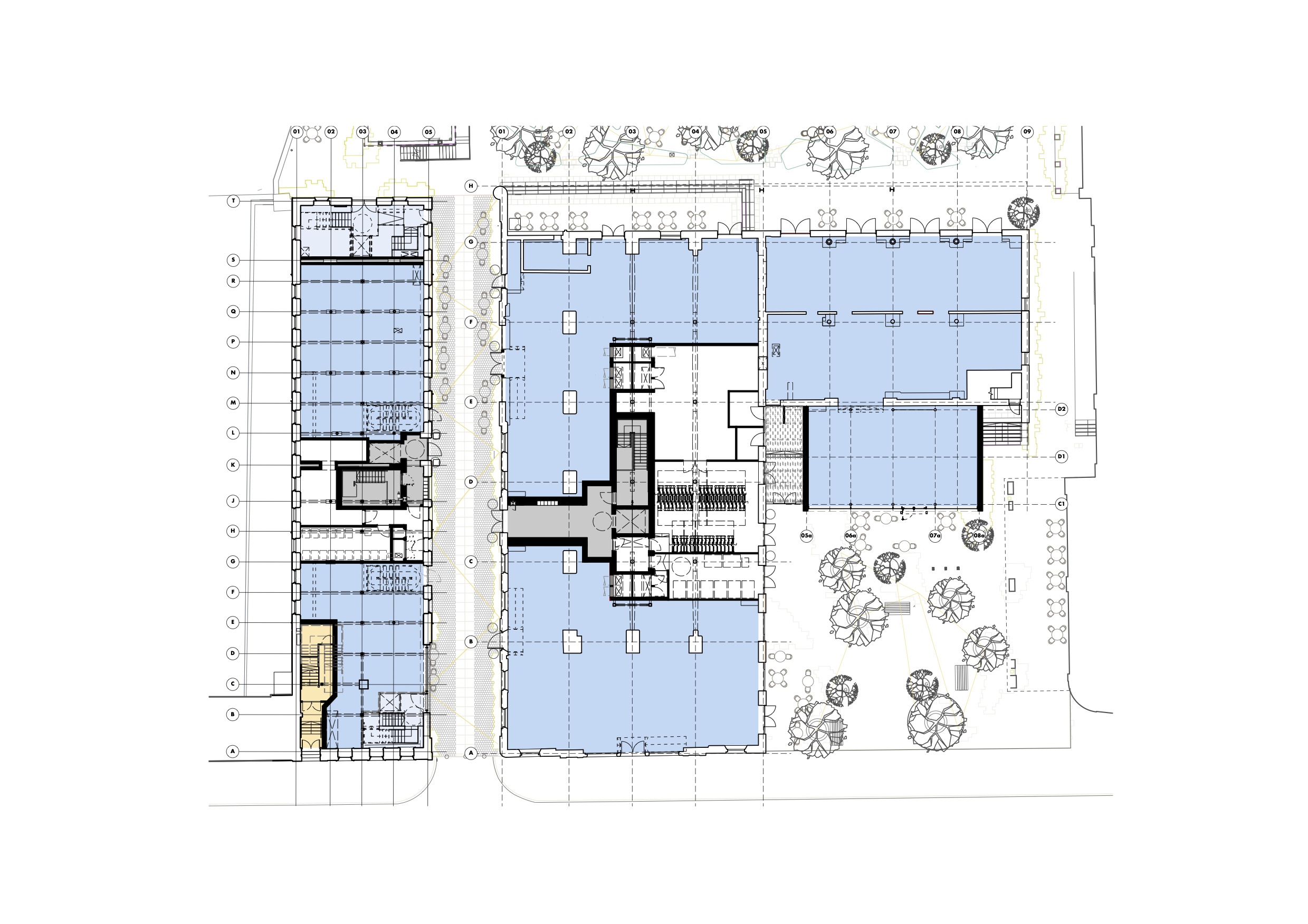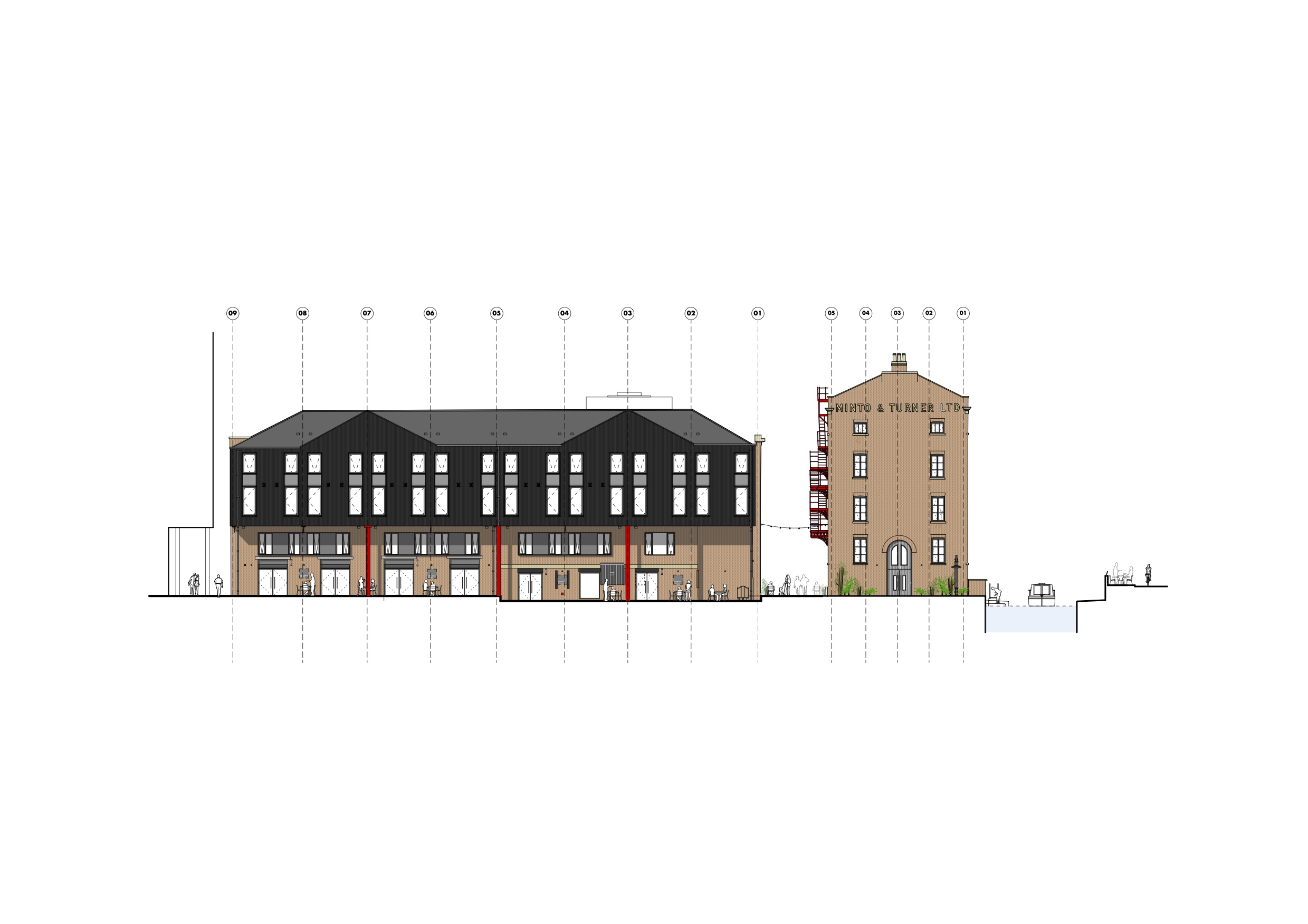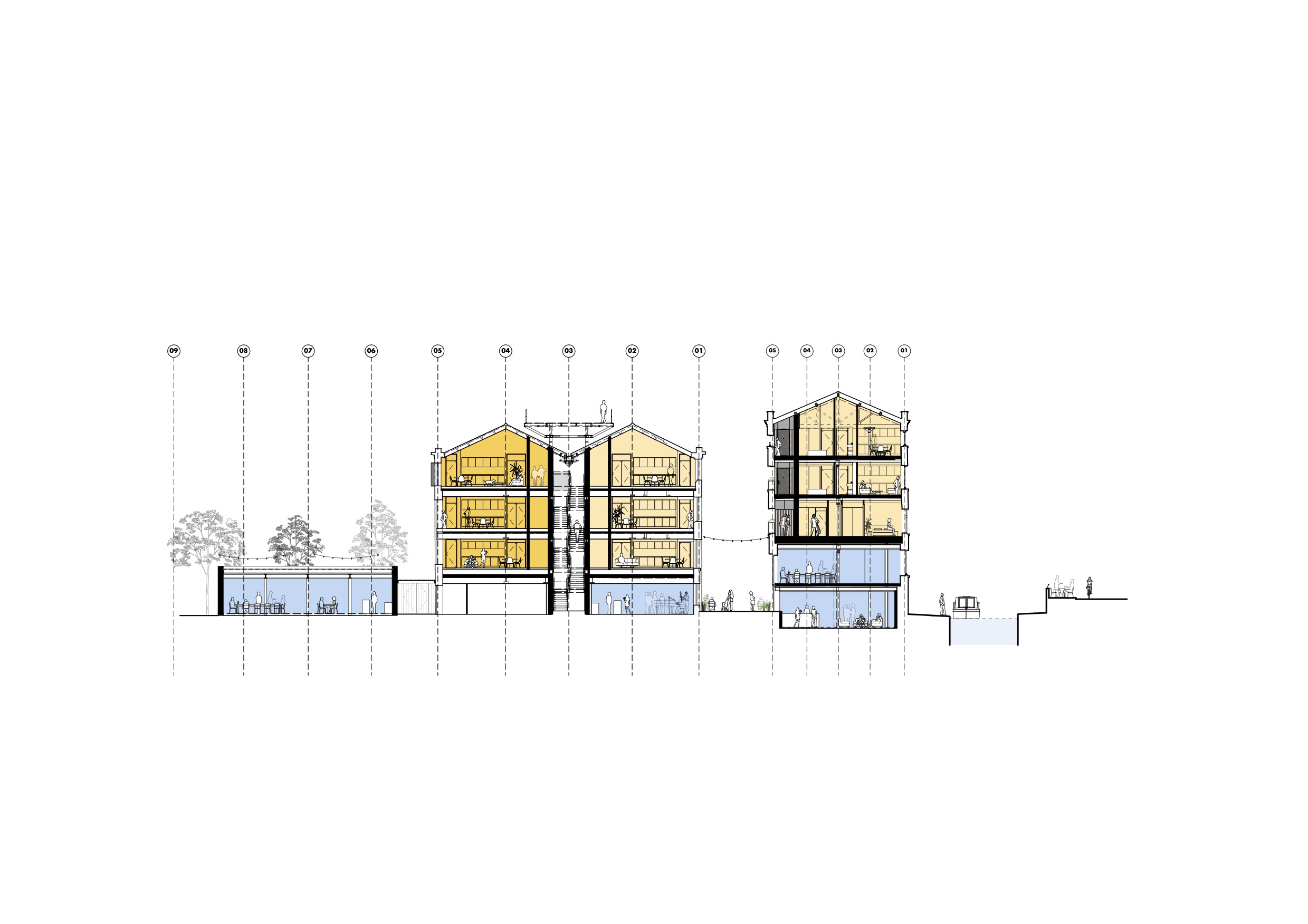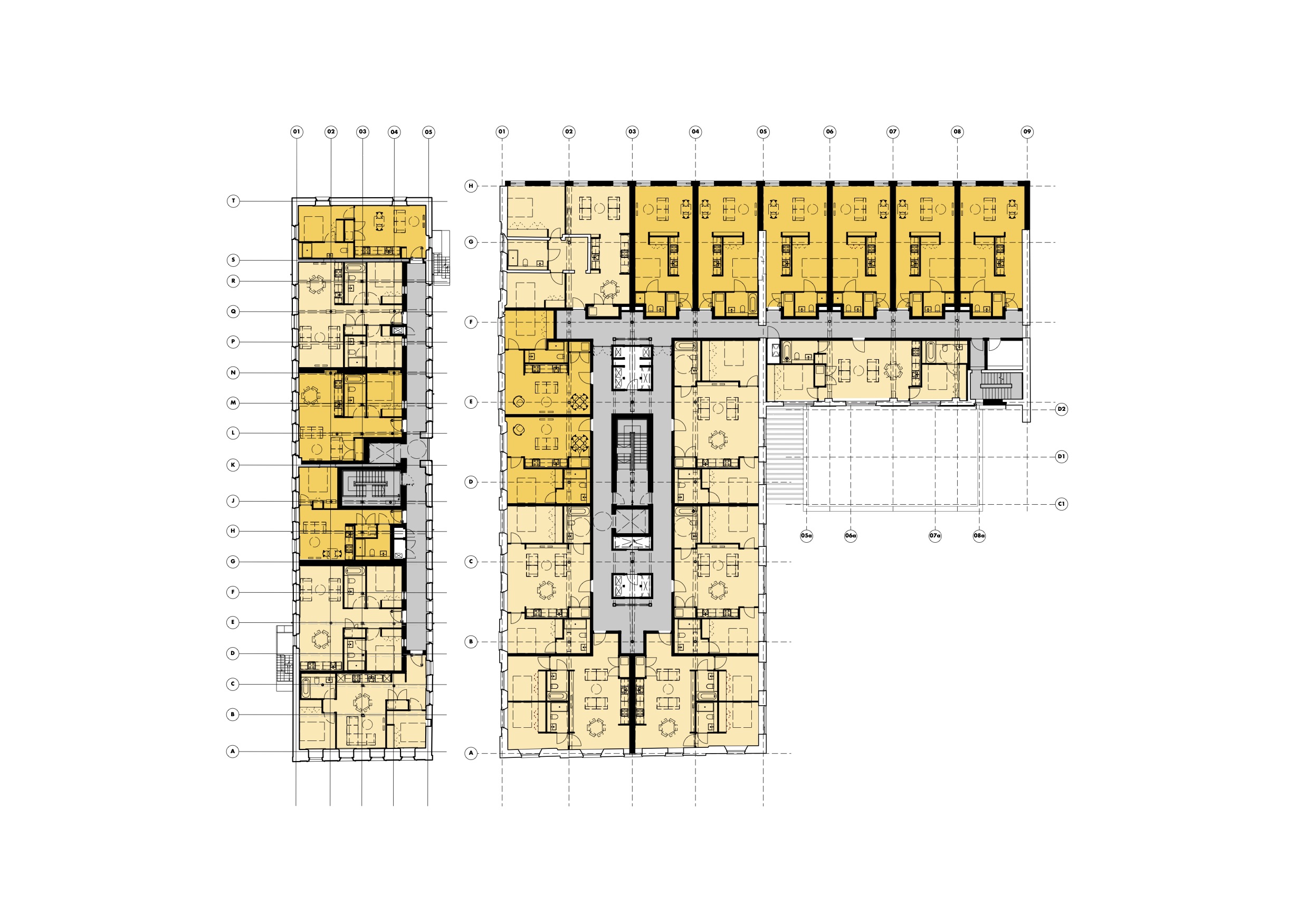 The Design Process
After decades of dereliction, shedkm repurposed two Grade-II listed Victorian warehouses in Manchester, to provide much needed city centre housing for rent.
The warehouses, Minshull and Minto & Turner, are part of Kampus, a vibrant new residential garden community by developers HBD and Capital & Centric, adjacent to Manchester's famous Canal Street and minutes from Piccadilly Station.
shedkm have sensitively restored the warehouses to preserve the best of their historic features such as the original cast iron columns and brickwork, whilst creating 58 contemporary loft style apartments with access to a range of on-site community amenities including gym, yoga studio, and cinema.
The scheme focuses on increased connectivity across the site, with active frontages to buildings wherever possible, and a clear sense of placemaking which is pedestrian-friendly, and which effectively delineates public and private spaces.
Key strategic moves were made to residential circulation; with both buildings differing in response to their varying floor plate widths and constraints. The narrow plan form of Minto & Turner was completed with a deck access solution, forming a cloister arrangement with a new external timber clad wall line and original window openings infilled with steel planters to allow the lush planting to extend to a vertical plane. The deep plan of Minshull House adopts a centralised core strategy; with the new steel structure threading through the existing structural elements which minimised demolition works.
Residential levels are vertically connected via a new lift and steel staircase; further emphasising the industrial aesthetic with the latter again working within existing structural bays showcasing the original arrangement and features.
Kampus also reinstates Little David Street, a cobbled street closed off for decades, running between the two buildings. The street has been opened to the public as a lively new thoroughfare with bars, cafes, shops and restaurants.
Choose a few key elements you want to promote
- Repurposed Victorian warehouses after decades of dereliction
- Provide much needed city centre housing for rent
- A new garden neighbourhood for Manchester
- Commercial space to the lower levels activates public realm
- Increased connectivity between new and existing buildings
- As much as possible of the original fabric, structure and features have been retained
- Minto & Turner apartments have dual aspect views
- Planted steel window boxes echo garden spaces below
- A minimal material palette showcases the original red brick, cast iron and exposed timber
Download PDF