City of York, Duncombe Barracks and Burnholme
Entry type:

Number/street name:
Duncombe Barracks / Burnholme
Address line 2:
Burton Stone Lane / Mossdale Avenue
City:
York
Postcode:
YO30 6BY
Architect:
Mikhail Riches
Architect contact number:
020 7608 1505
Developer:
City of York Council.
Planning Authority:
City of York Council
Planning consultant:
Tibbalds
Planning Reference:
Duncombe Barracks: 20/01902/FULM. Burnholme: 20/01916/OUTM
Date of Completion:
11/2023
Schedule of Accommodation:
Duncombe Barracks: 11 x 1b/2p Flats , 8 x 2b/4p Houses, 9 x 3b/5p Houses , 6 x 4b/7p houses Burnholme: 10 x 1b/2p Flats , 35 x 2b/4p Houses, 22 x 3b/5p Houses , 11 x 4b/7p houses , 5 Self-Build Plots
Tenure Mix:
Duncombe Barracks: Social Rent 20% Shared Ownership 20% Private 60 %. Burnholme: Social Rent 20% Shared Ownership 20% Private 60 %
Total number of homes:
Duncombe Barracks: 34 Burnholme: 83
Site size (hectares):
Duncombe Barracks: 0.66ha. Burnholme: 1.77ha.
Net Density (homes per hectare):
48
Size of principal unit (sq m):

Smallest Unit (sq m):
Duncombe Barracks: 57.5 sqm. (1b/2p). Burnholme: 54.3 sqm (1b/2p).
Largest unit (sq m):
Duncombe Barracks: 140.5 sqm (4b/7p). Burnholme: 152.2 sqm (4b/7p)
No of parking spaces:
Duncombe Barracks: 19. Burnholme: 74.
Scheme PDF Download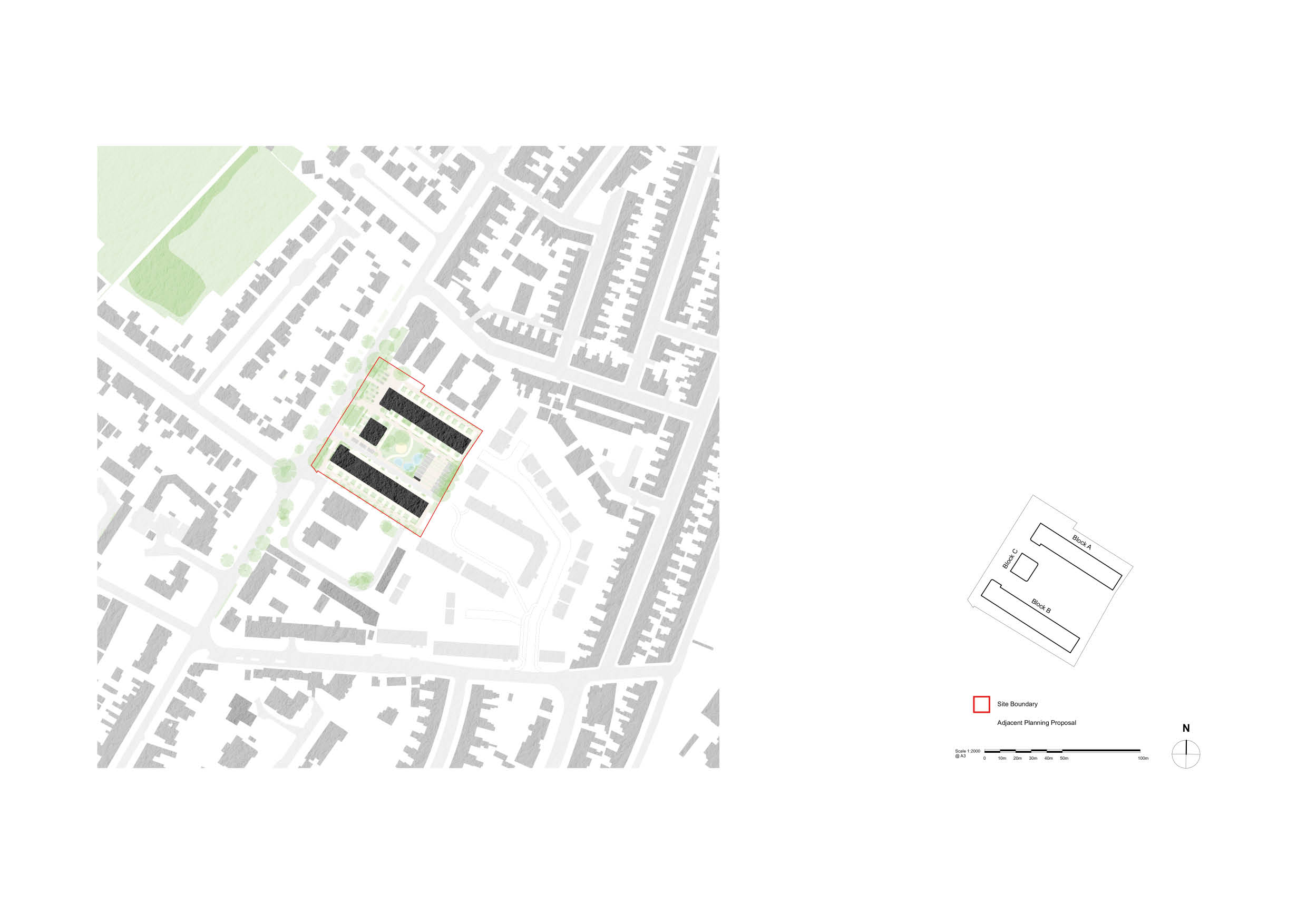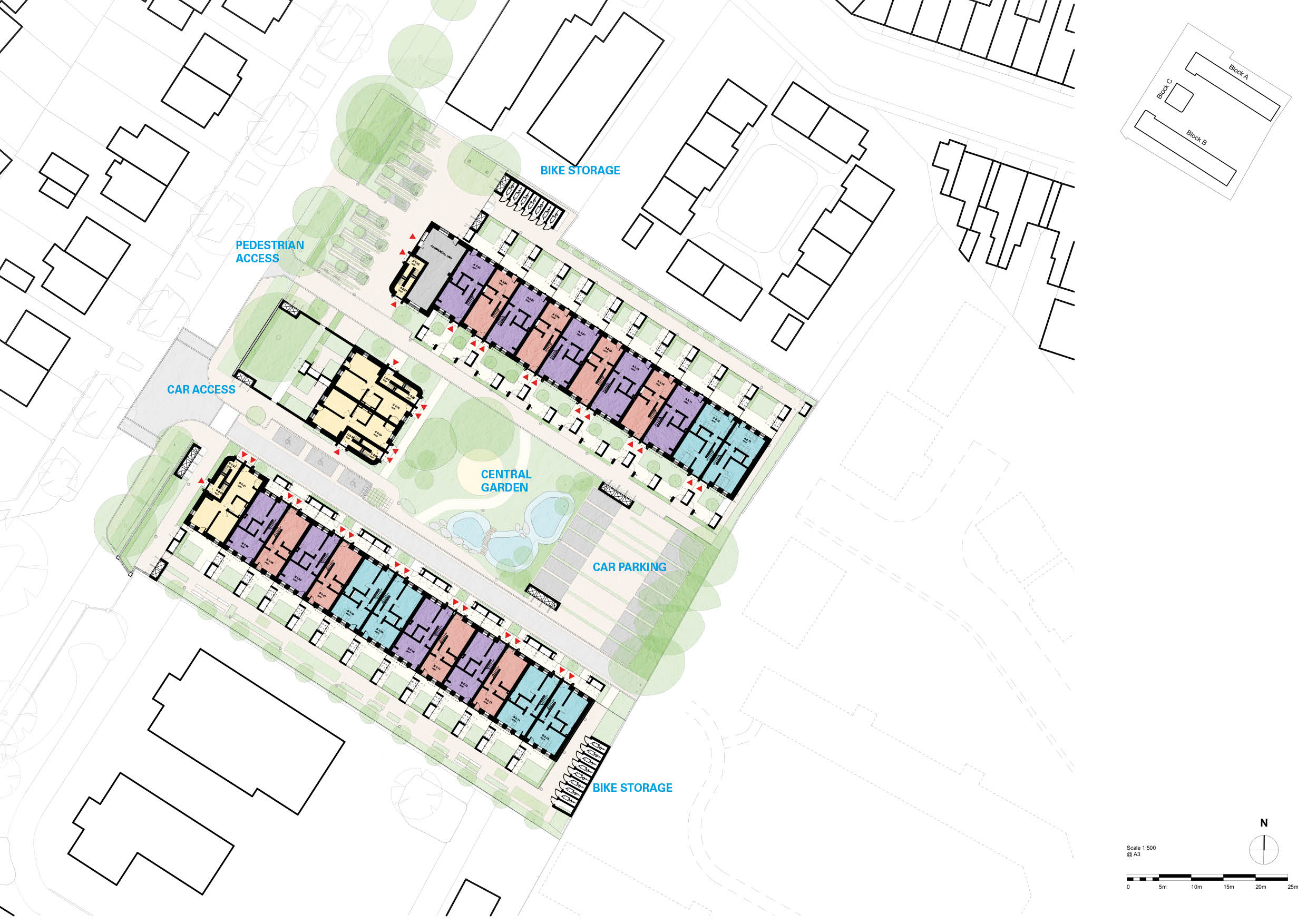 Planning History
The City of York has commissioned both schemes themselves. They come with big ambitions, targeting Operational Net Zero Carbon, to raise the bar locally and nationally. They developed the excellent 'Housing Delivery Programme Design Manual', which sets out the principles for their own development. 'The Housing Delivery Programme has the potential to deliver a wide reaching positive legacy for the city which further builds on the city's rich history as a housing pioneer' Duncombe Barracks and Burnholme went through three Pre-applications before being submitted in October 2020. Both Duncombe Barracks and Burnholme were approved in 2021.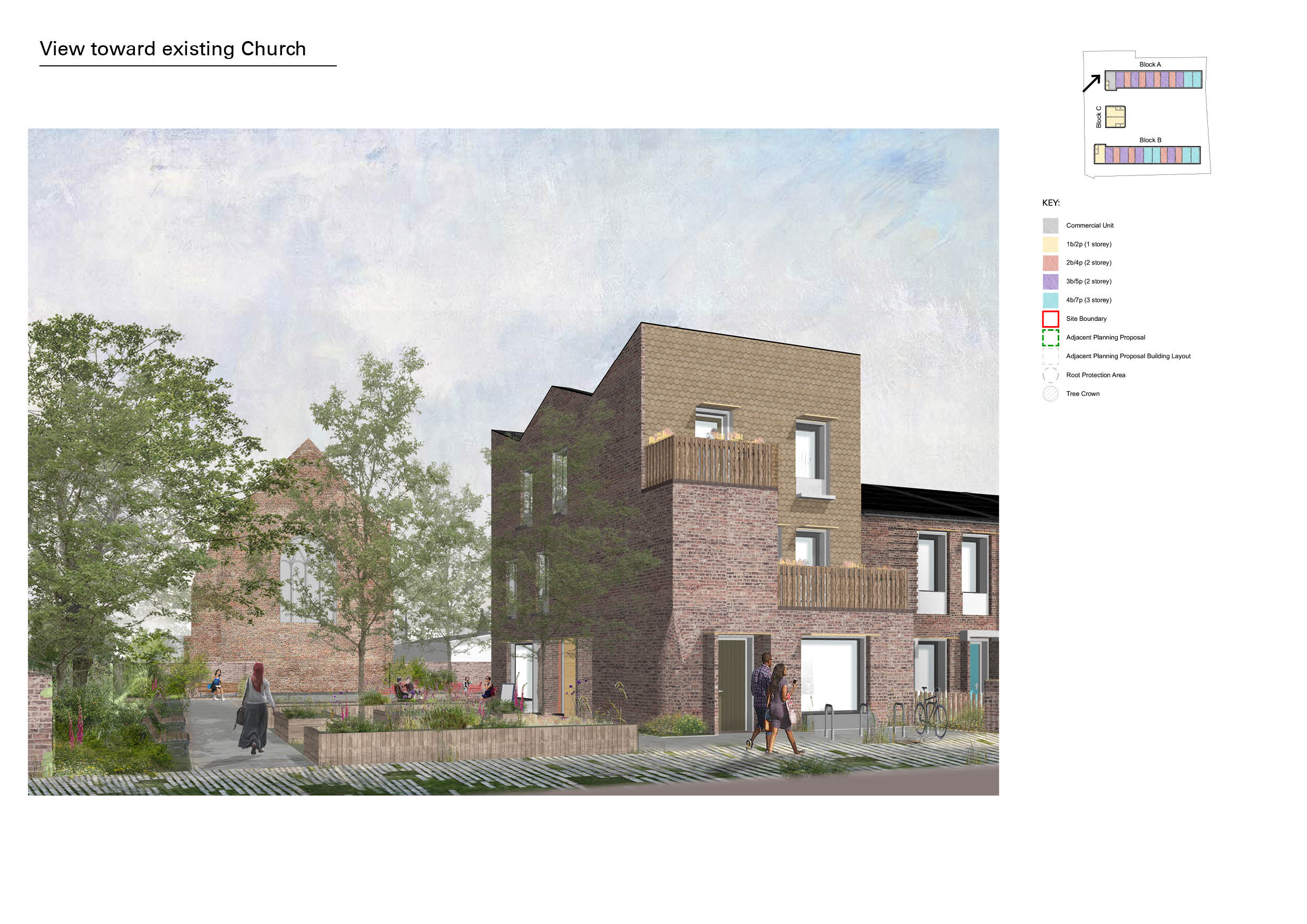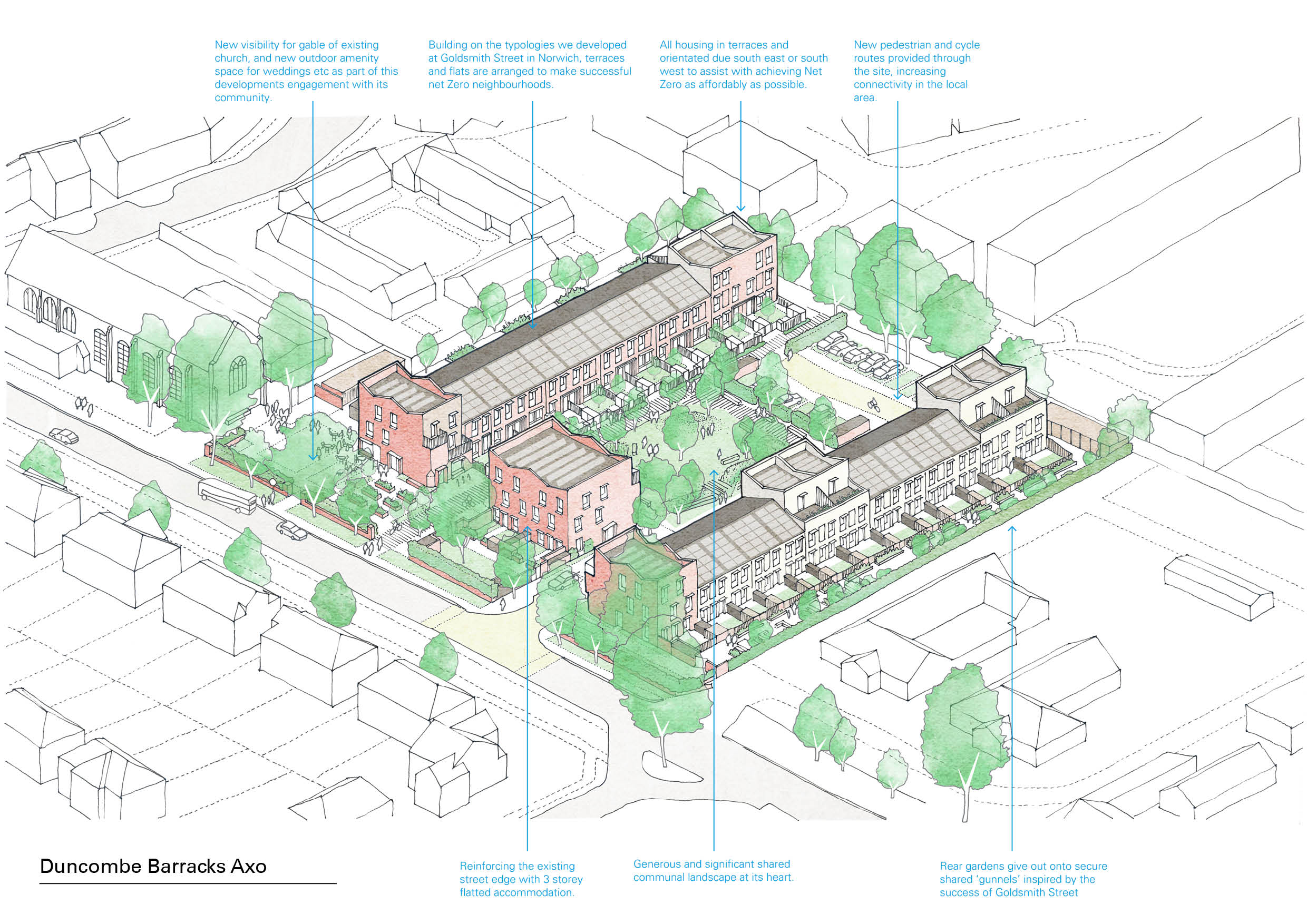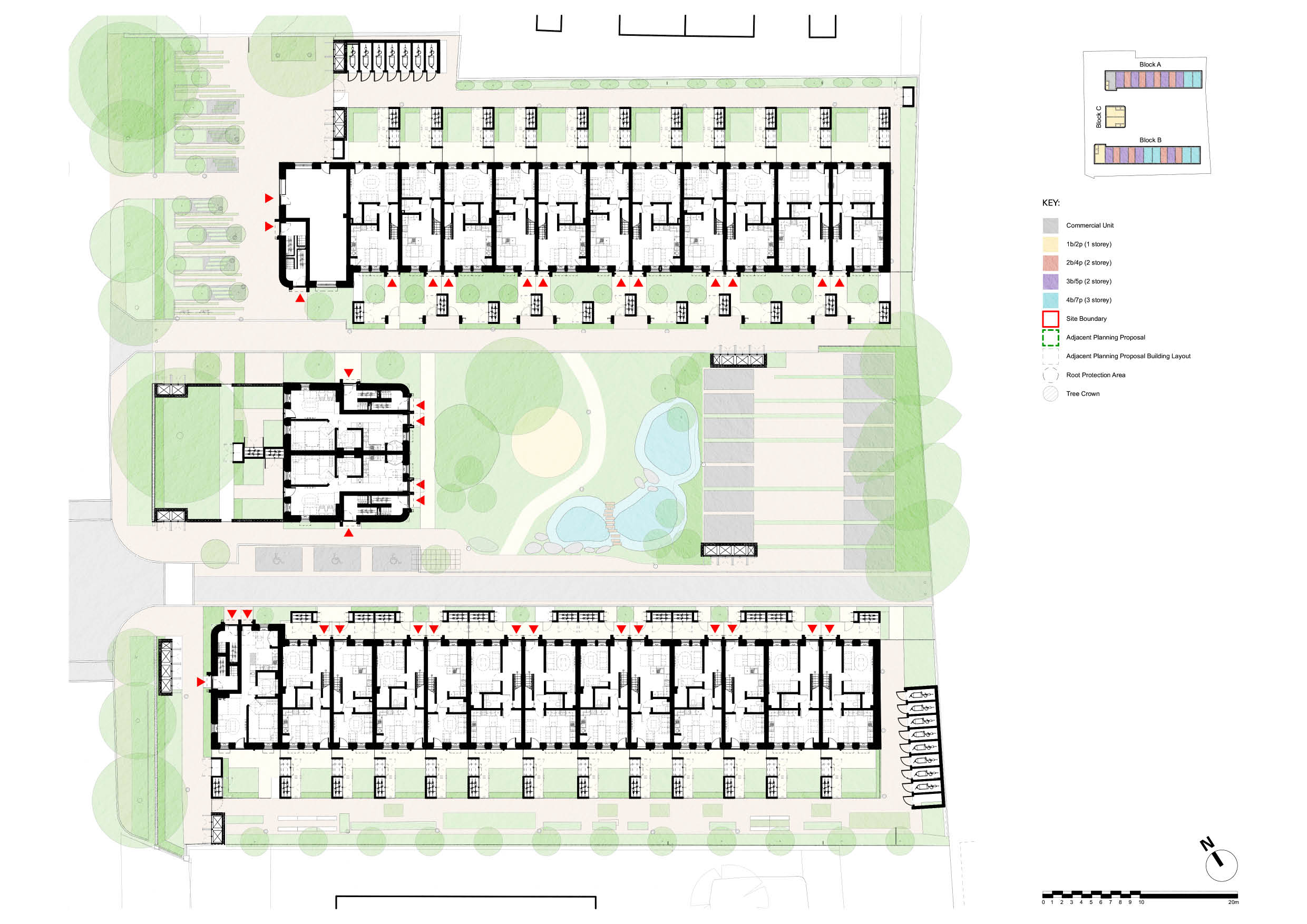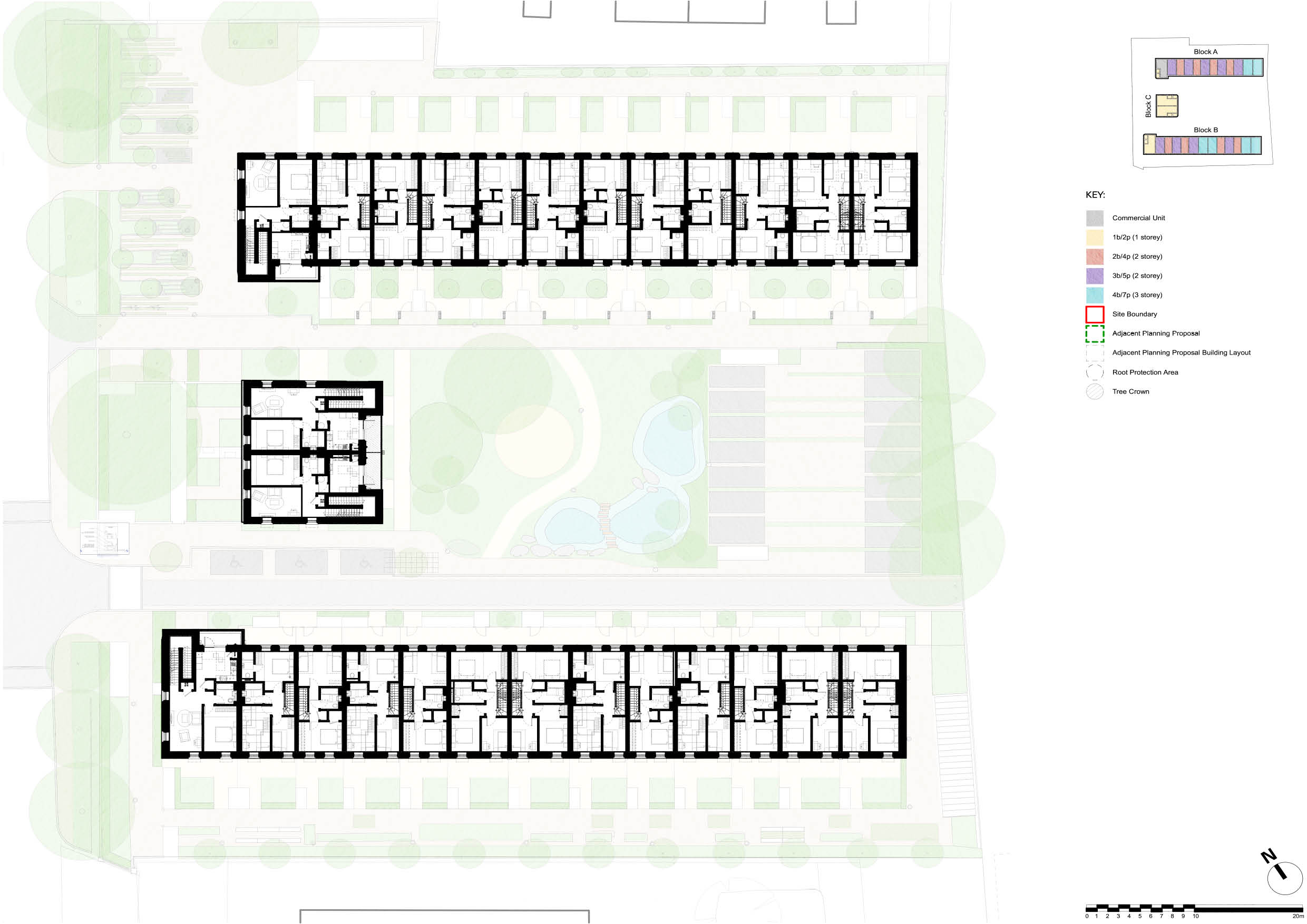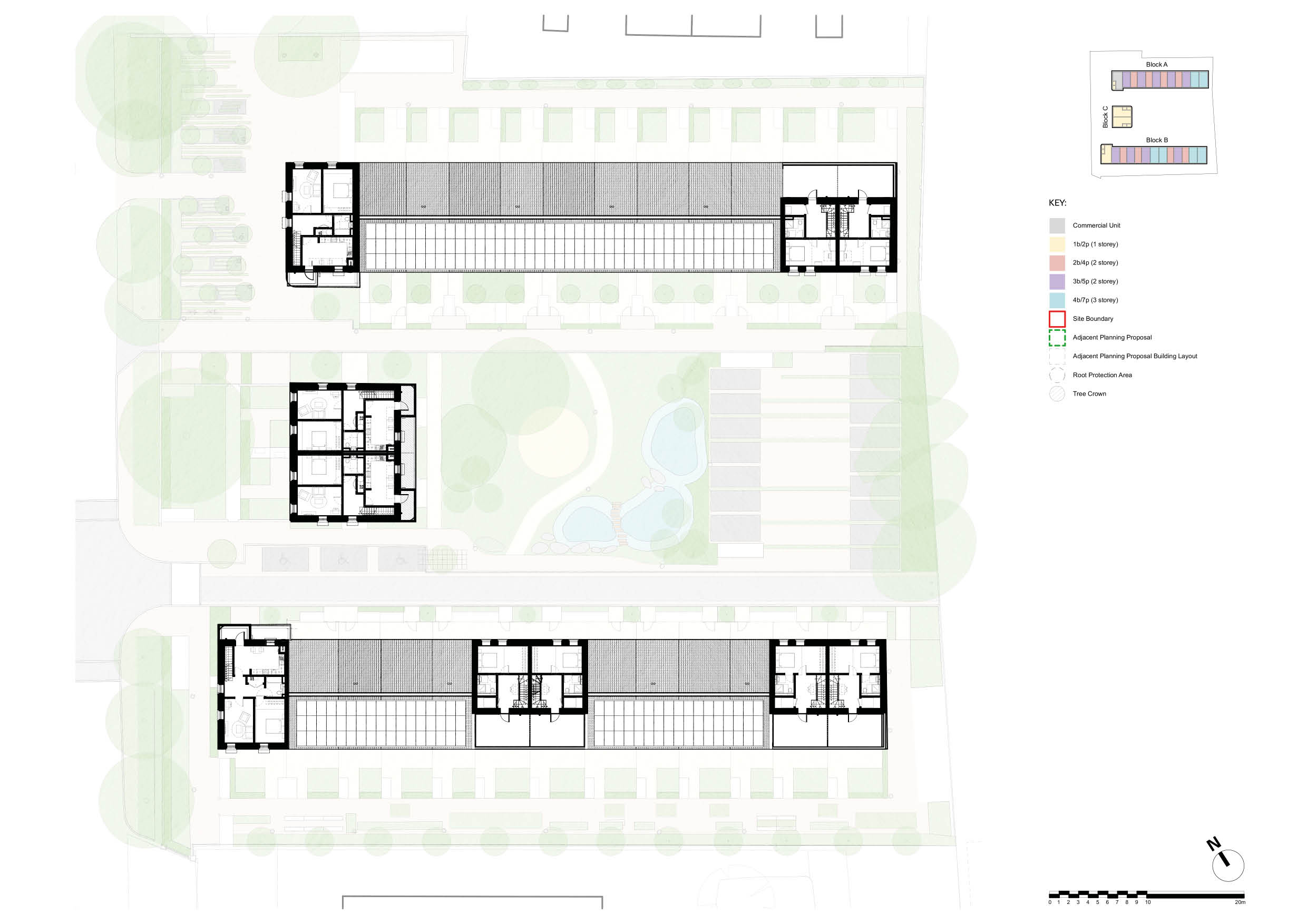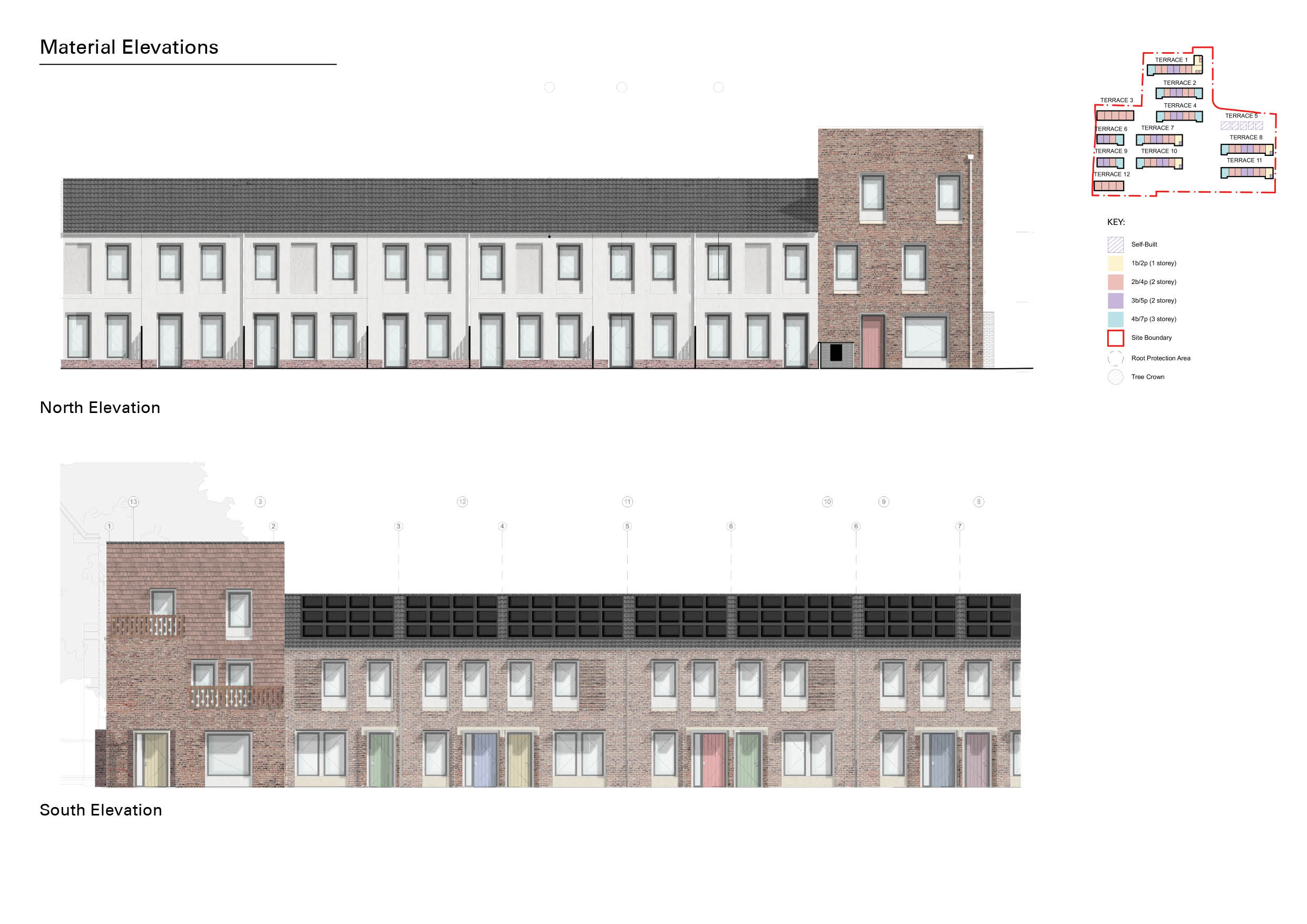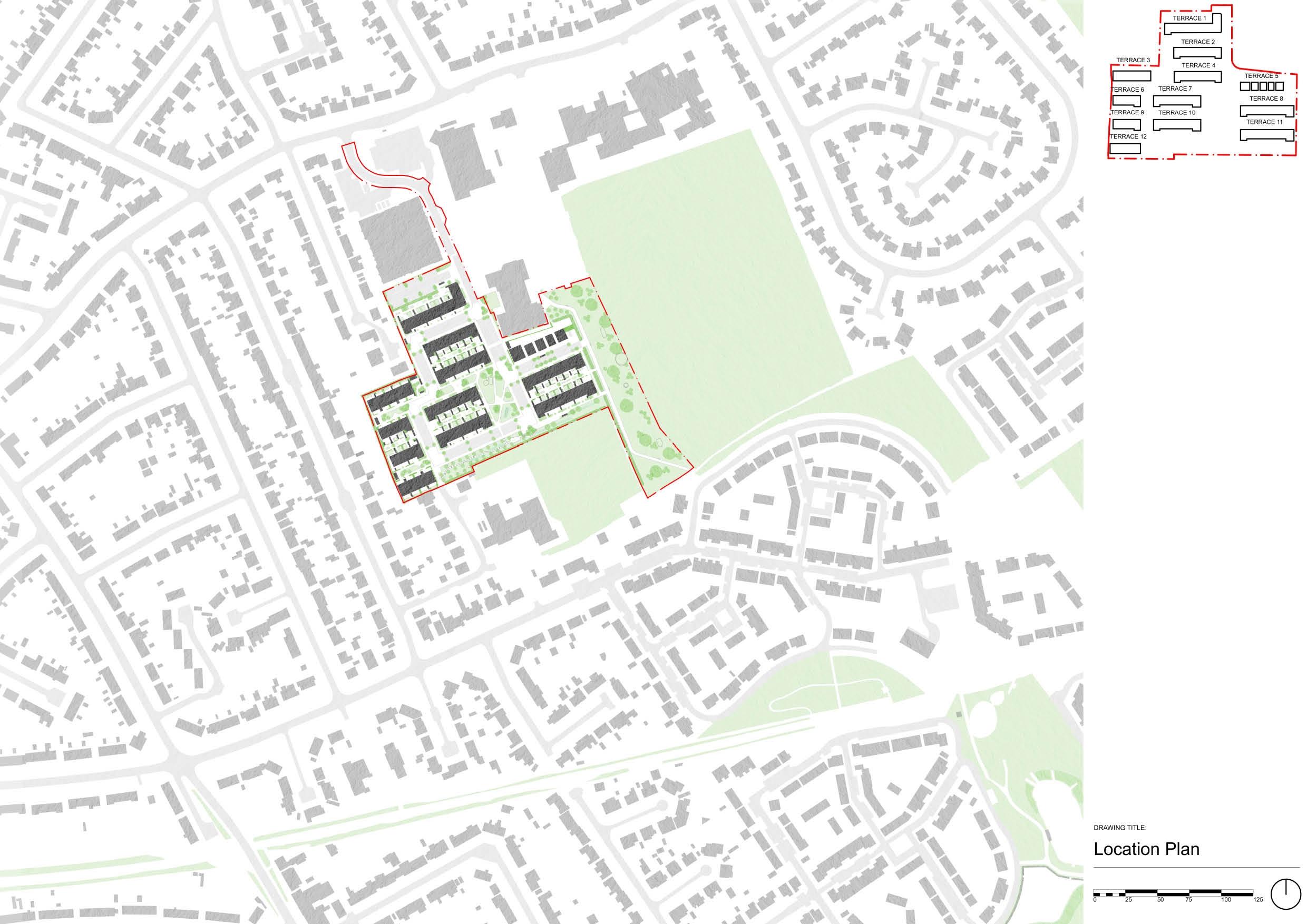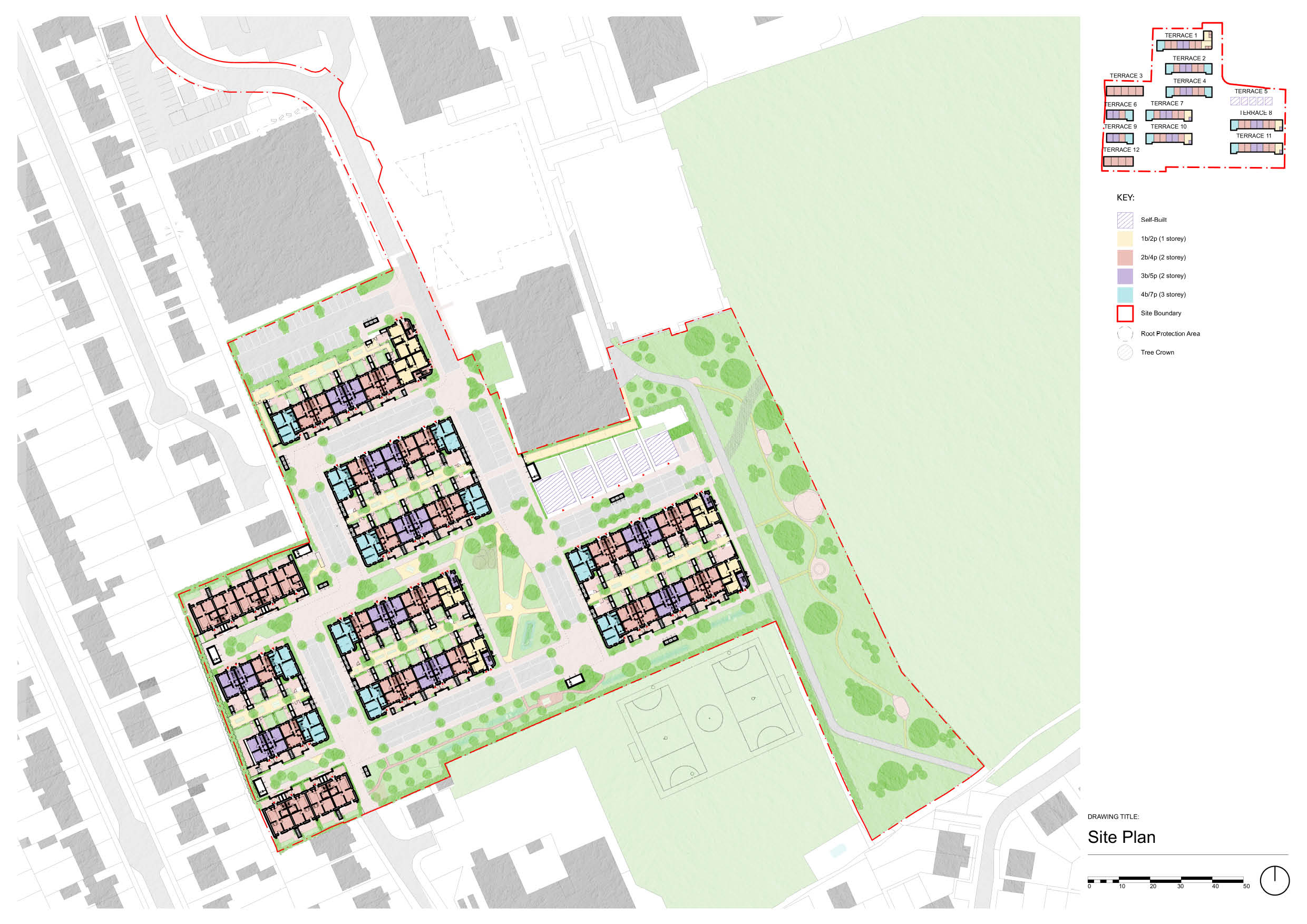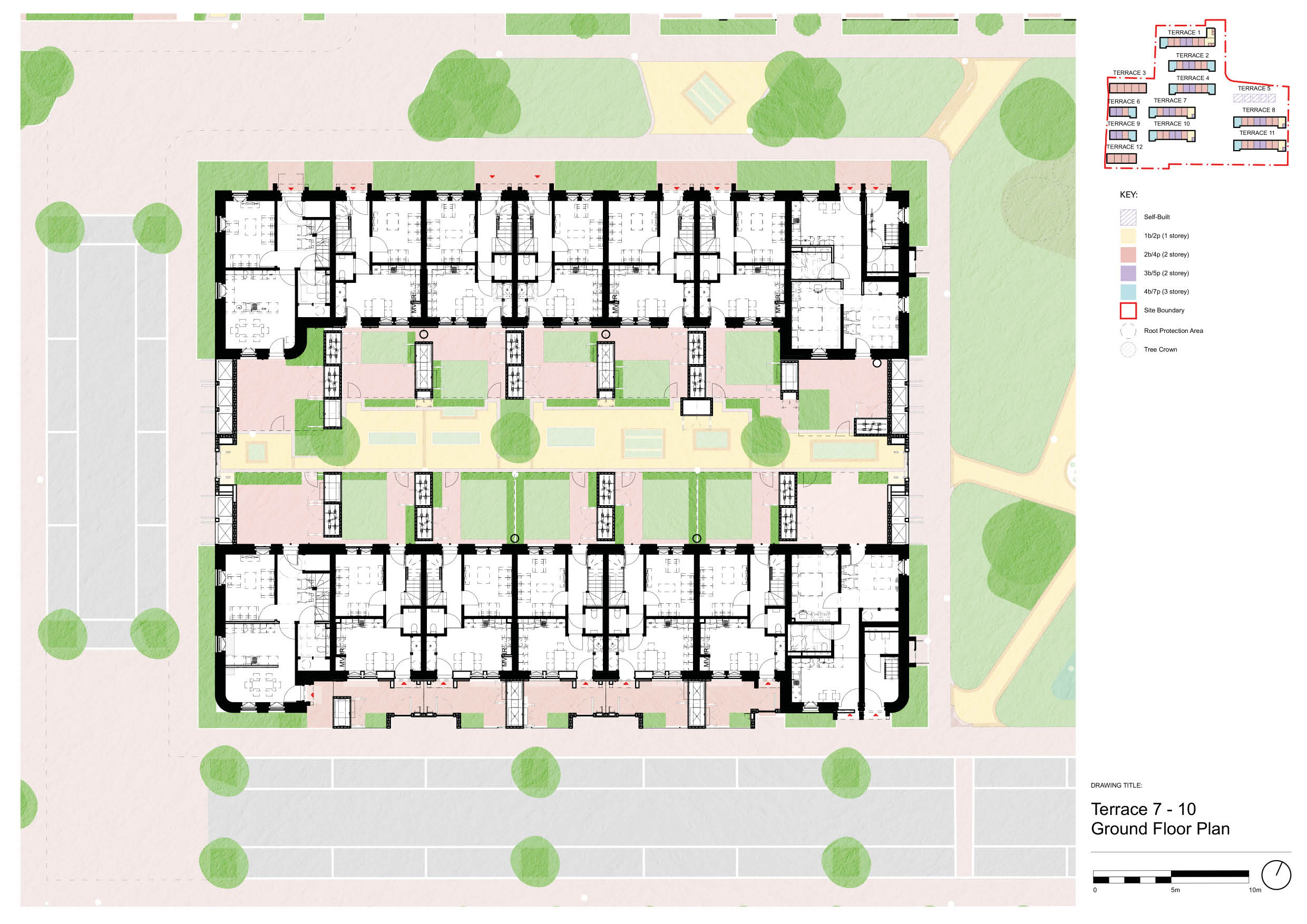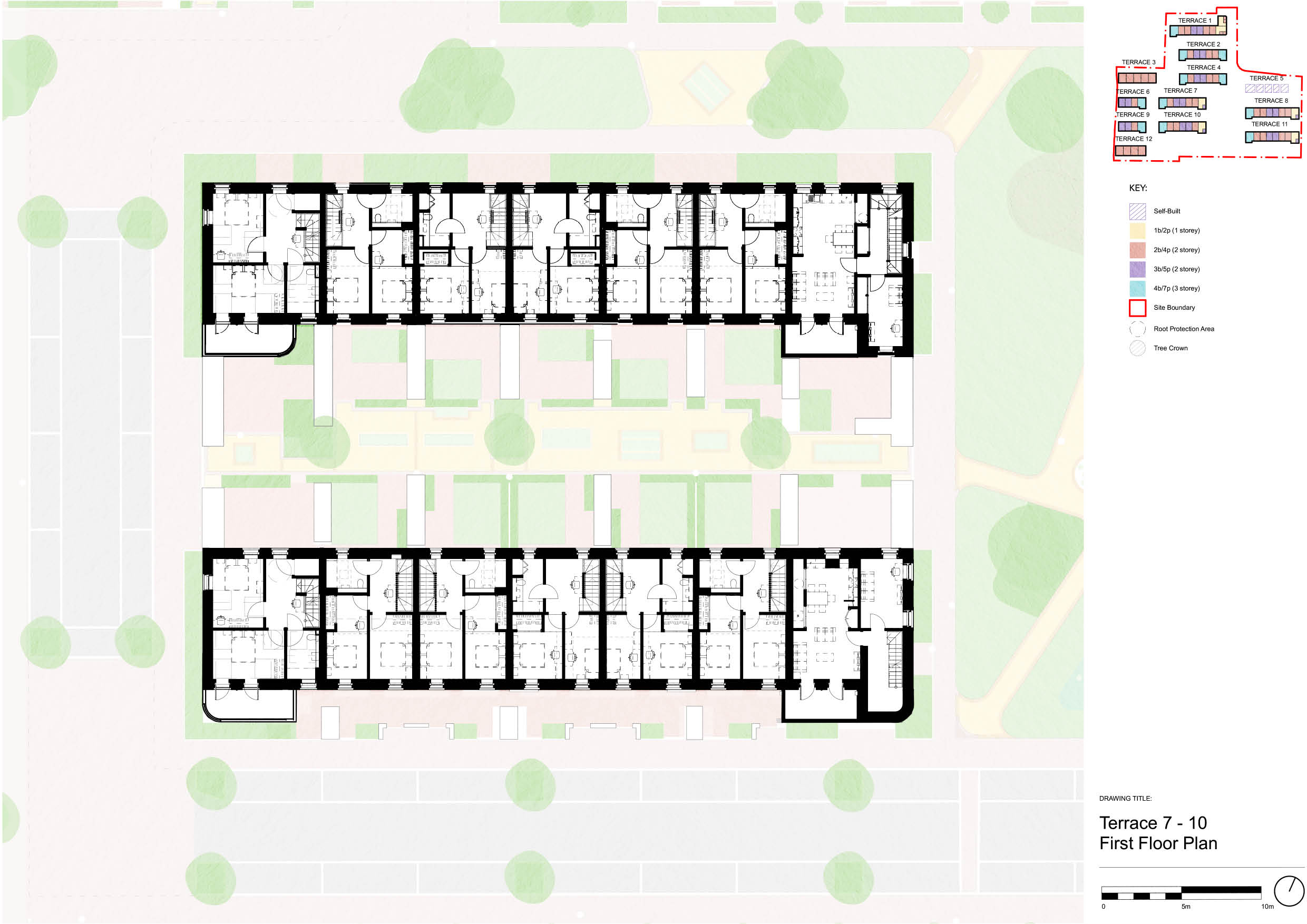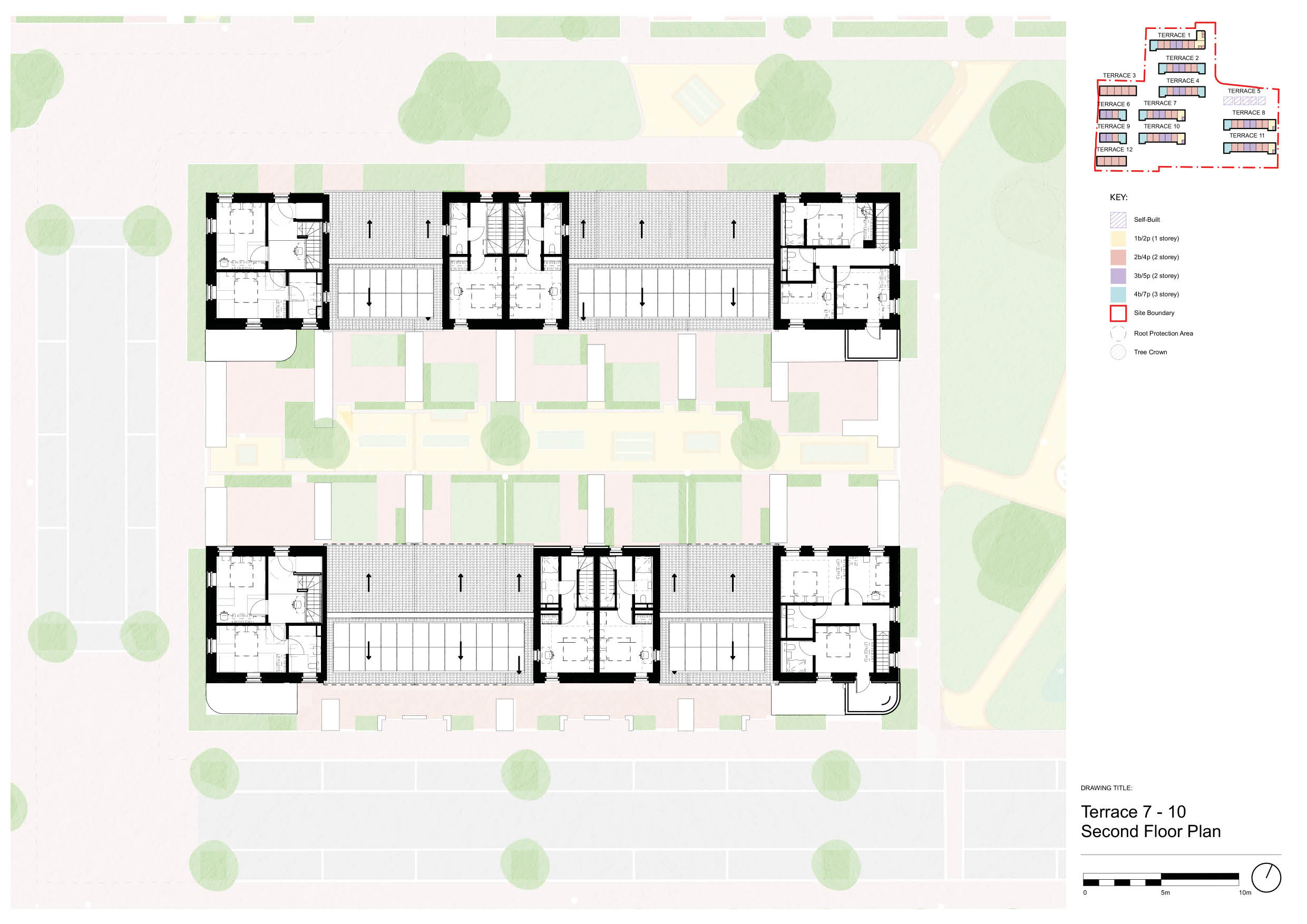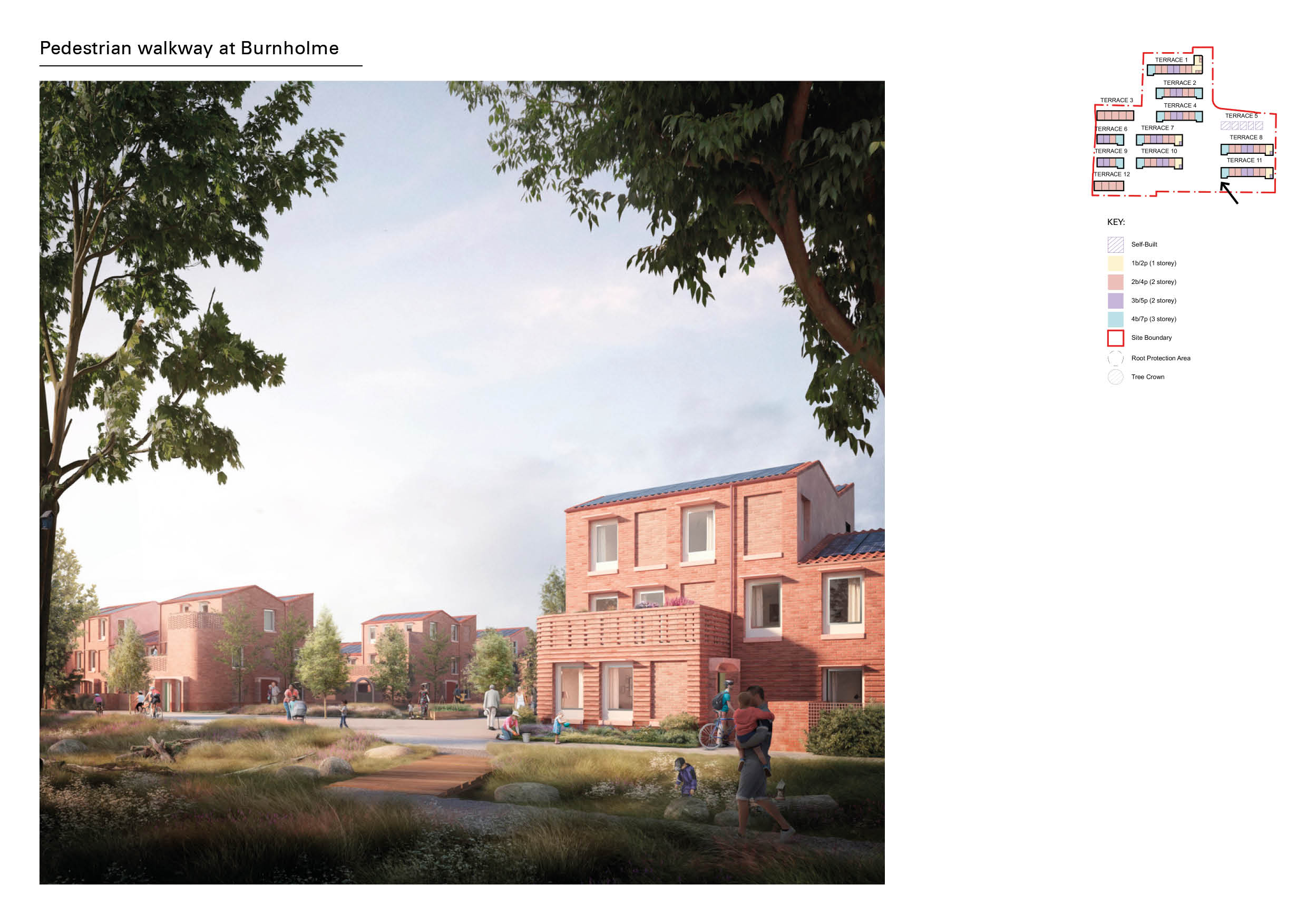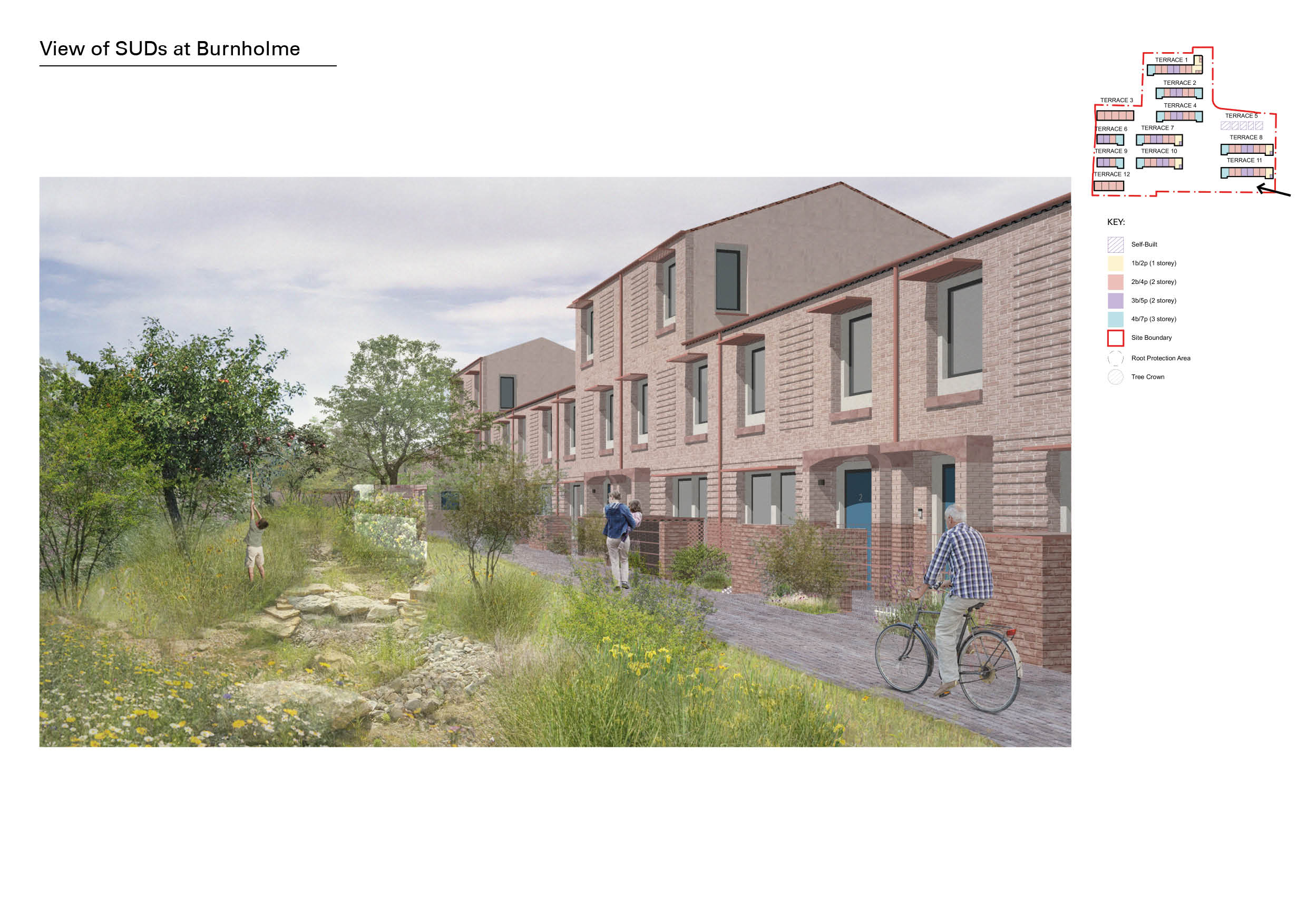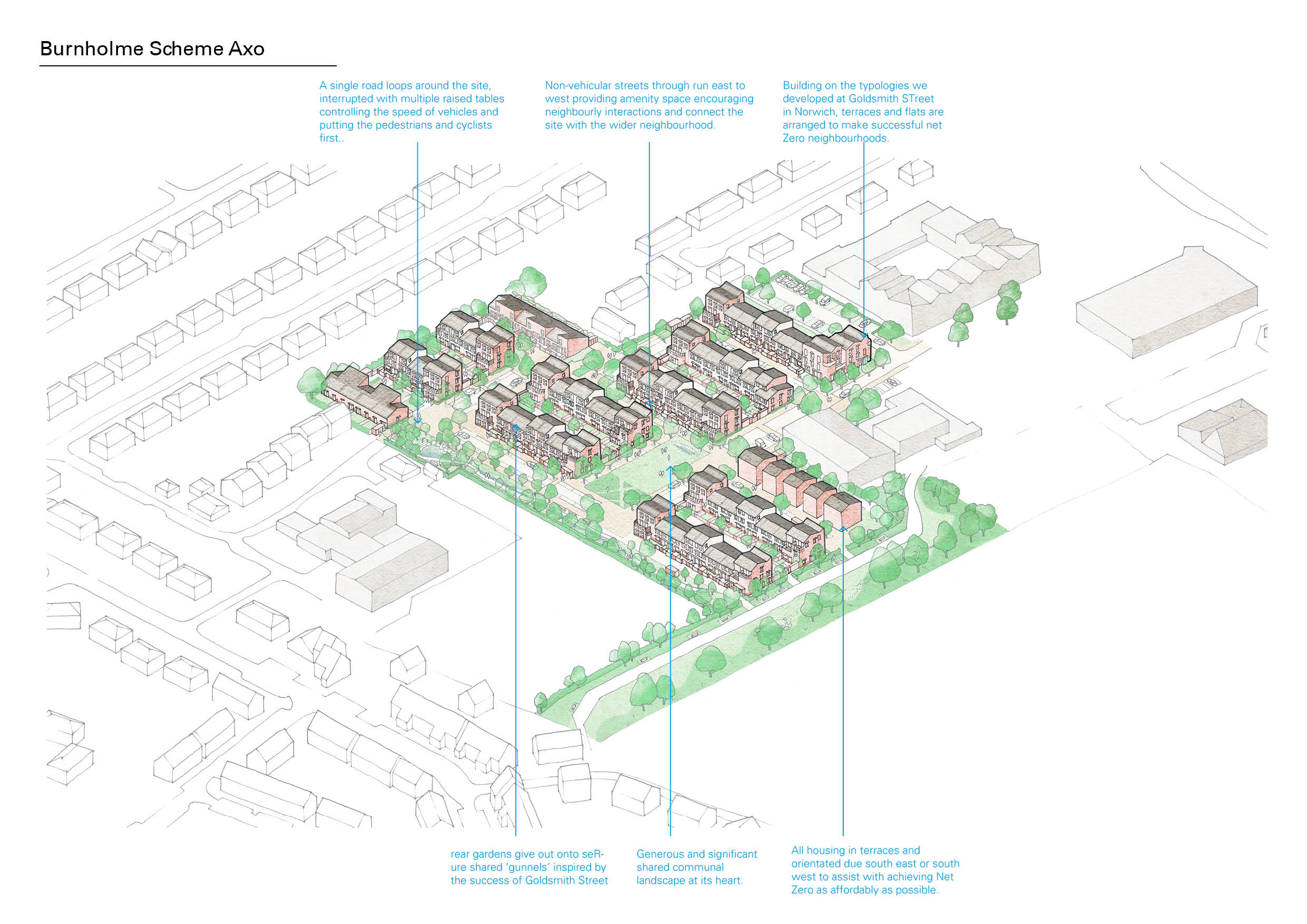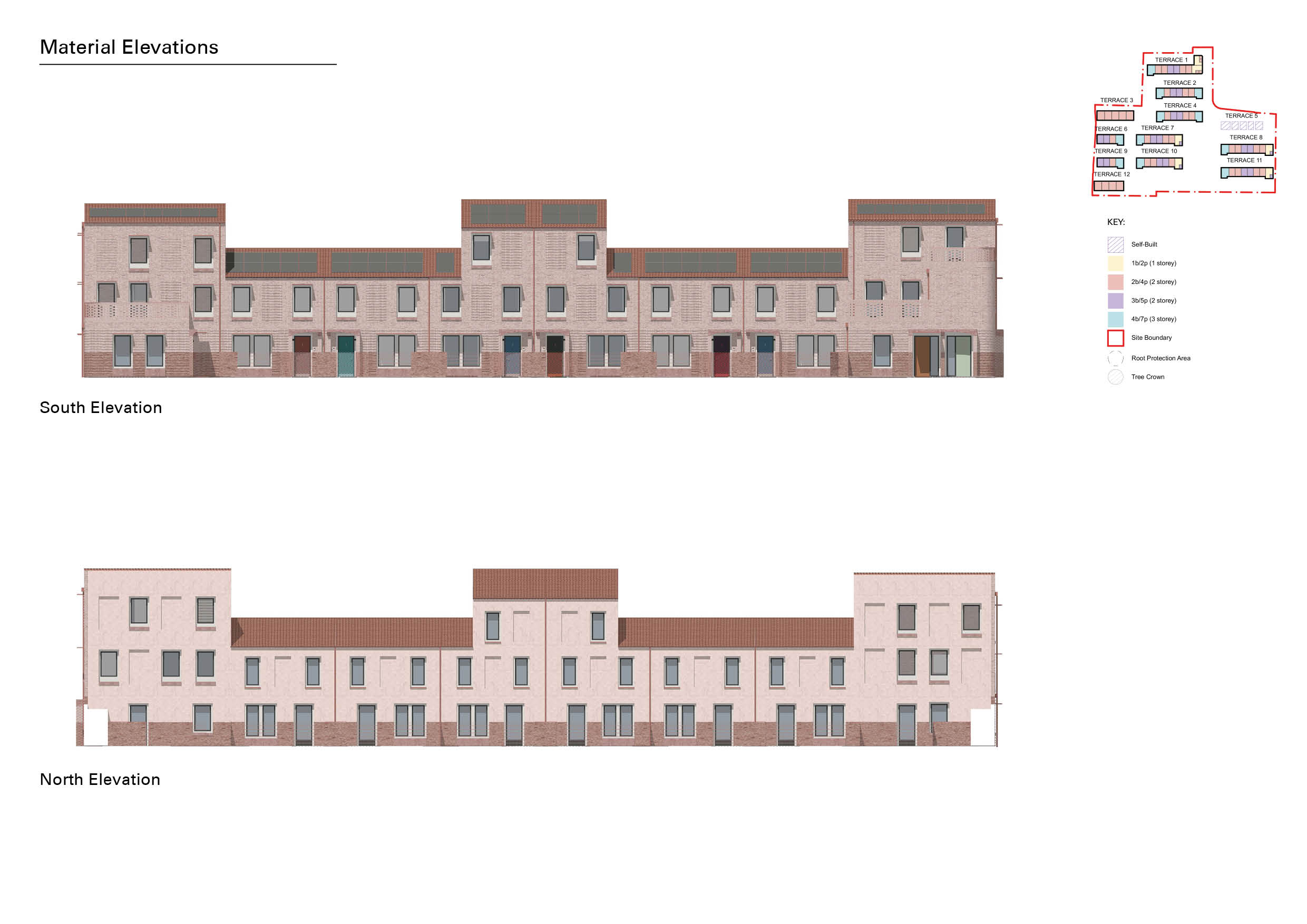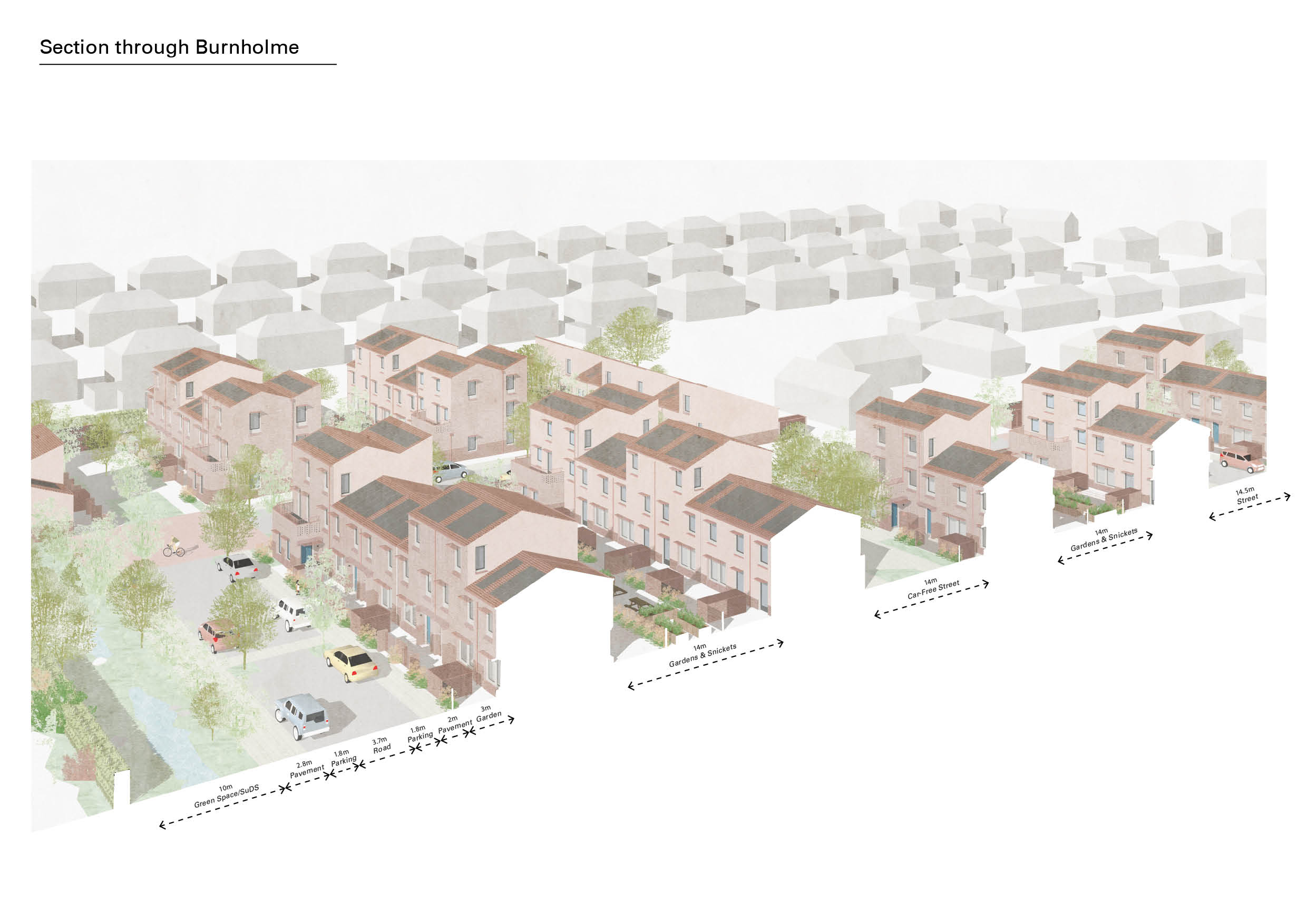 The Design Process
Duncombe Barracks, located North of the city centre in a predominantly residential area, includes 34 new homes ranging from 1 bedroom 2 person flats to larger 4 bedroom 7 person family houses, with public open space as well as secure shared gardens.
Burnholme located to the east of the city centre includes 85 new homes, including 5 self-build plots, ranging from 1 bedroom 2 person flats to larger 4 bedroom 7 person family houses, with public open space, community gardens.
Biodiversity has played a large part in how we developed our community spaces. Our schemes provide a range of amenity spaces for residents to enjoy. The projects engage with the wider community, providing new pedestrian and cycle connections through their neighbourhoods. At Duncombe Barracks the design facilitates a new public amenity space for the local community in front of St. Luke's Church.
A shared community landscape sits at the heart of both schemes, providing a safe place for children to play and people to meet. The landscaping delivers a child friendly neighbourhood with the provision of designated and interstitial play spaces.
Although on-street parking is provided, both developments utilise shared surfaces to prioritise people over vehicles. Burnholme is arranged with traffic calming measures as a single loop accessed from Mossdale Avenue & Bad Bargain Lane. Duncombe keeps parking to the minimum requirements with 19 parking spaces provided across the scheme and located to the rear of the site.
Both scheme have been developed to maximise the benefits of Passivhaus principles. Homes are arranged in terraces and orientated to the south sun, making highly engineered 'Passivhaus' standard homes which are economically viable to deliver and run.
The developments will be Net Zero Carbon in Operation as the development will generate as much energy as used by the homes.
Choose a few key elements you want to promote
A local authority showing the way, striving to change ambitions locally.
Building on Goldsmith St, these homes are not only passivhaus but Net Zero
An unusual procurement, sees York using one multi disciplinary design team, led by Mikhail Riches across multiple sites, to help deliver consistency.
A low-rise gentle density of approximately 50 homes/hectare, with a focus on social as well as environmental sustainability
For example, children's safe access to play, meaningful and varied landscape spaces, prioritising pedestrians, abundant cycle storage; all help to make a great place to live, and to help you get to know your neighbours.
Download PDF