A House For Artists
Entry type:

Number/street name:
36 Linton Rd
Address line 2:

City:
London
Postcode:
IG118SE
Architect:
Apparata Architects
Architect contact number:
07752769153
Developer:
London Borough of Barking and Dagenham, Create London, BeFirst, Greater London Authority.
Contractor:
J Murphy and Sons
Planning Authority:
London Borough of Barking and Dagenham
Planning Reference:
18/00555/FUL
Date of Completion:
12/2021
Schedule of Accommodation:
7 x 2 bed flexible flats, 3 x 2 bed co-housing flats, 1 x 1 bed flat, 1 x 3 bed flat, ground floor public arts space and resident workspace
Tenure Mix:
100% affordable (at 65% of market rate)
Total number of homes:
12
Site size (hectares):
0.09993
Net Density (homes per hectare):
120
Size of principal unit (sq m):
70.0
Smallest Unit (sq m):
59 sqm
Largest unit (sq m):
86 sqm
No of parking spaces:
zero / car-free
Scheme PDF Download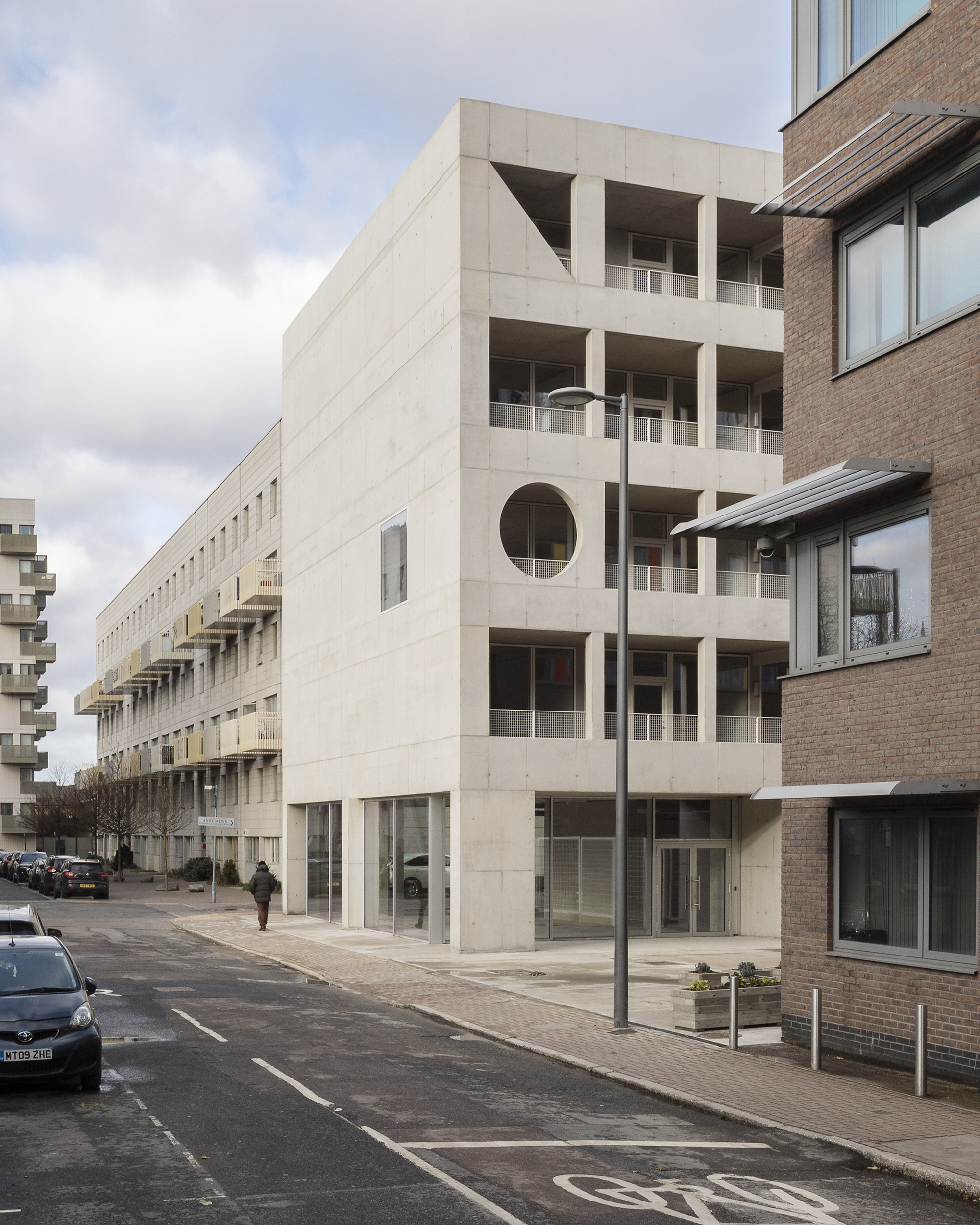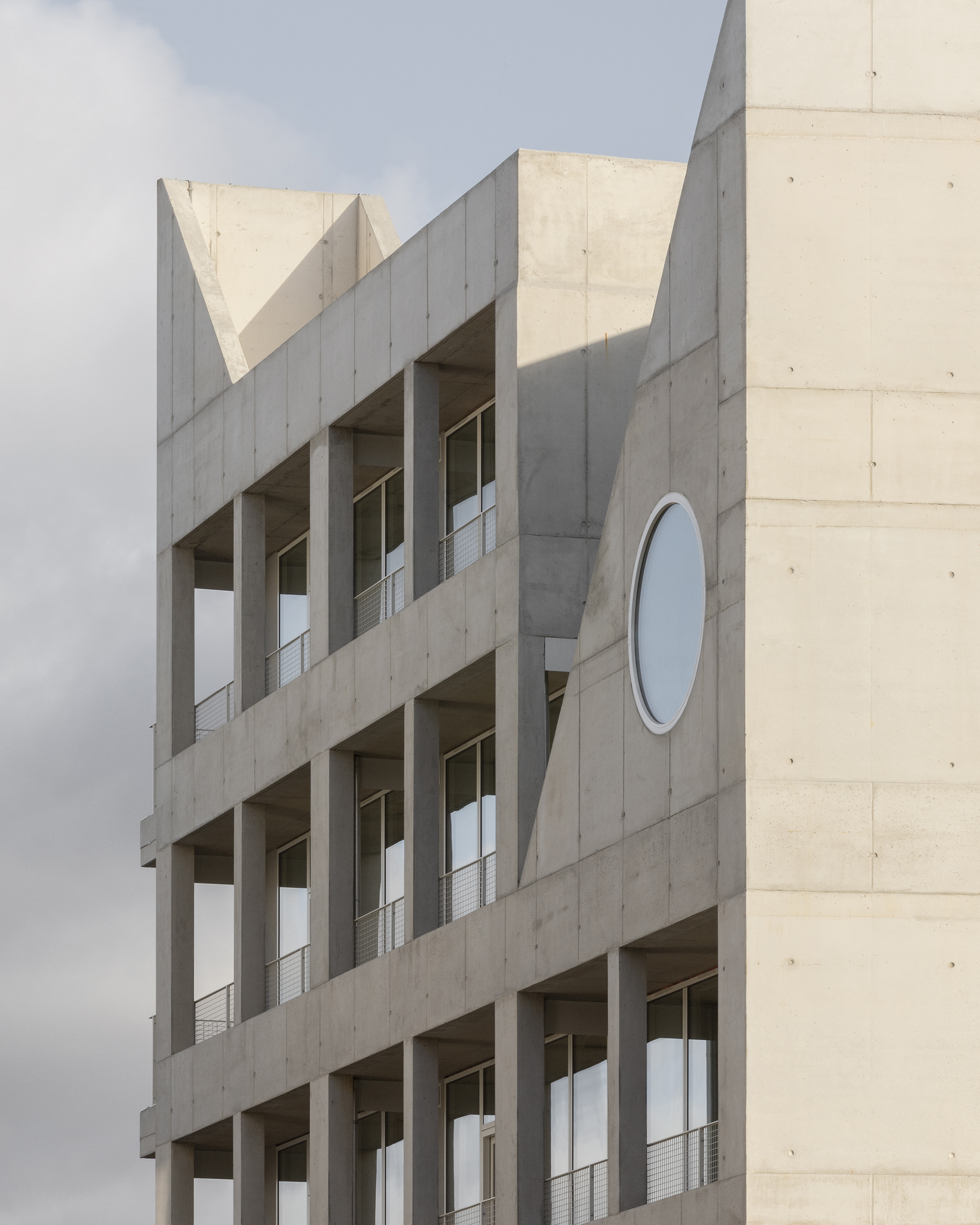 Planning History
The project was co-commissioned by London Borough of Barking and Dagenham and arts charity Create London, supported by the Greater London Authority and delivered by Be First. The building occupies the leftover site of a larger council development in central Barking and strikes a diplomatic form between the pitched roofs and tower blocks. The brief asked for a community arts space, workspace and twelve apartments, whose residents contribute to the public offer in return for affordable rents. The design was developed through close engagement with all stakeholders, and in-depth conversation with planners prior to planning submission.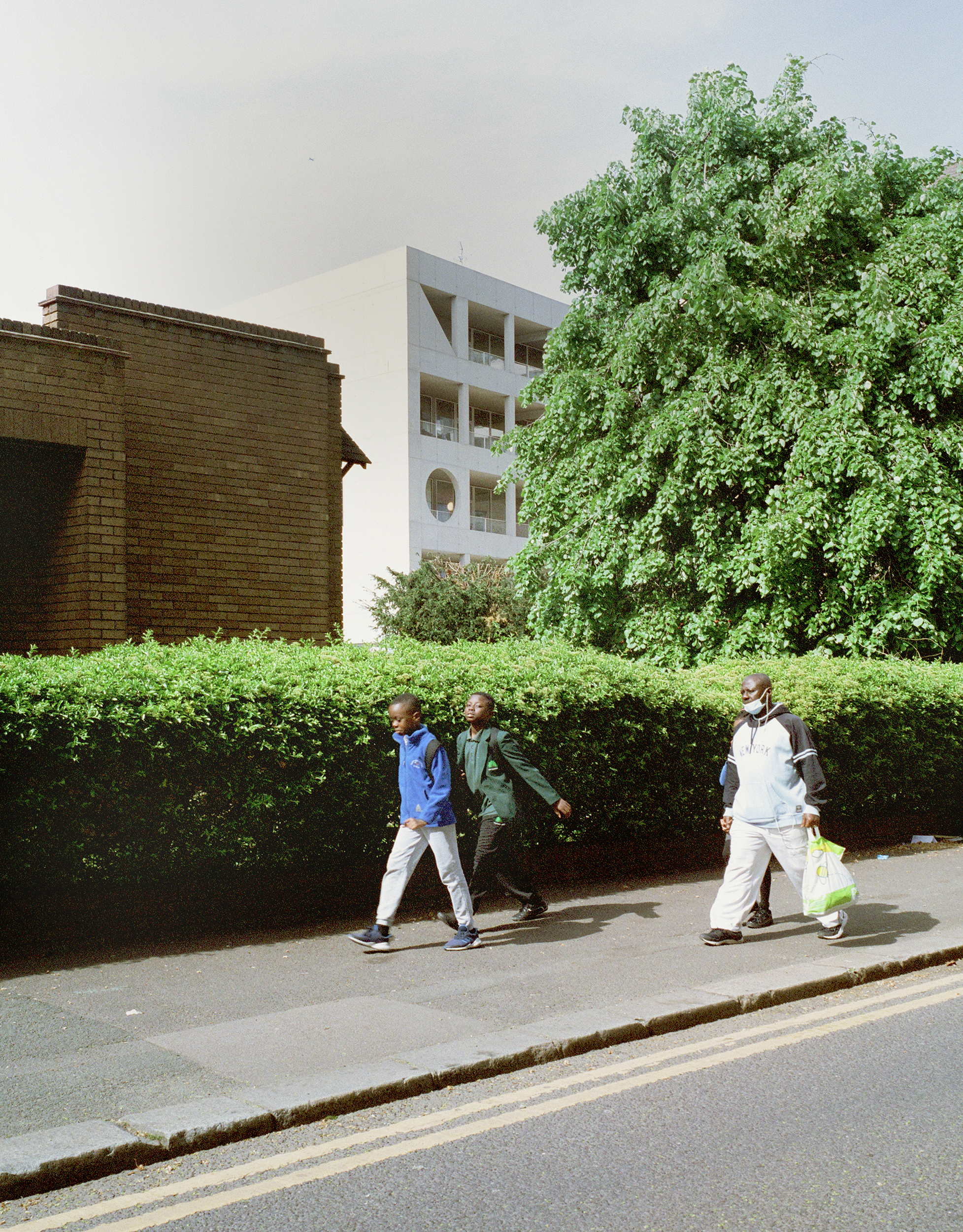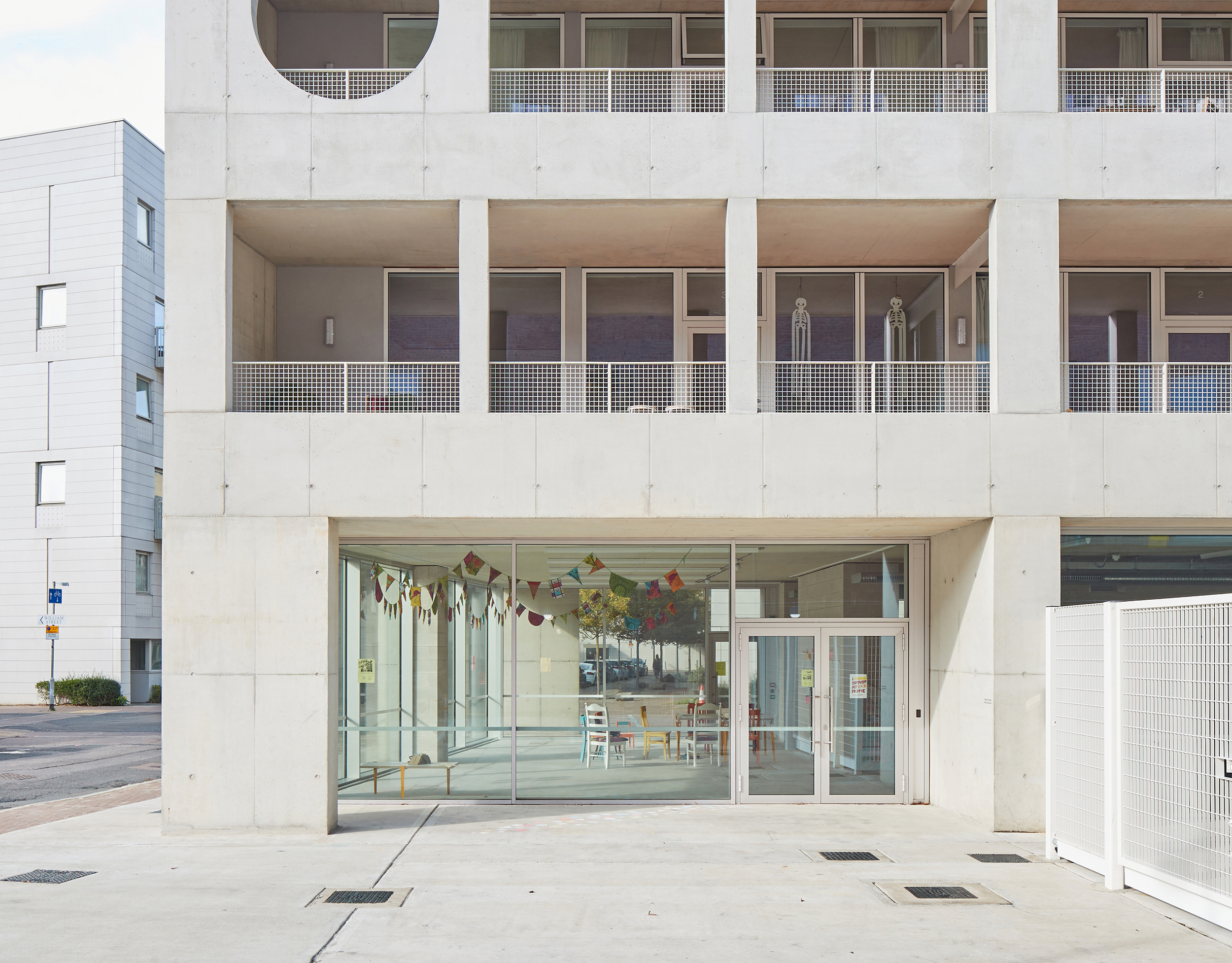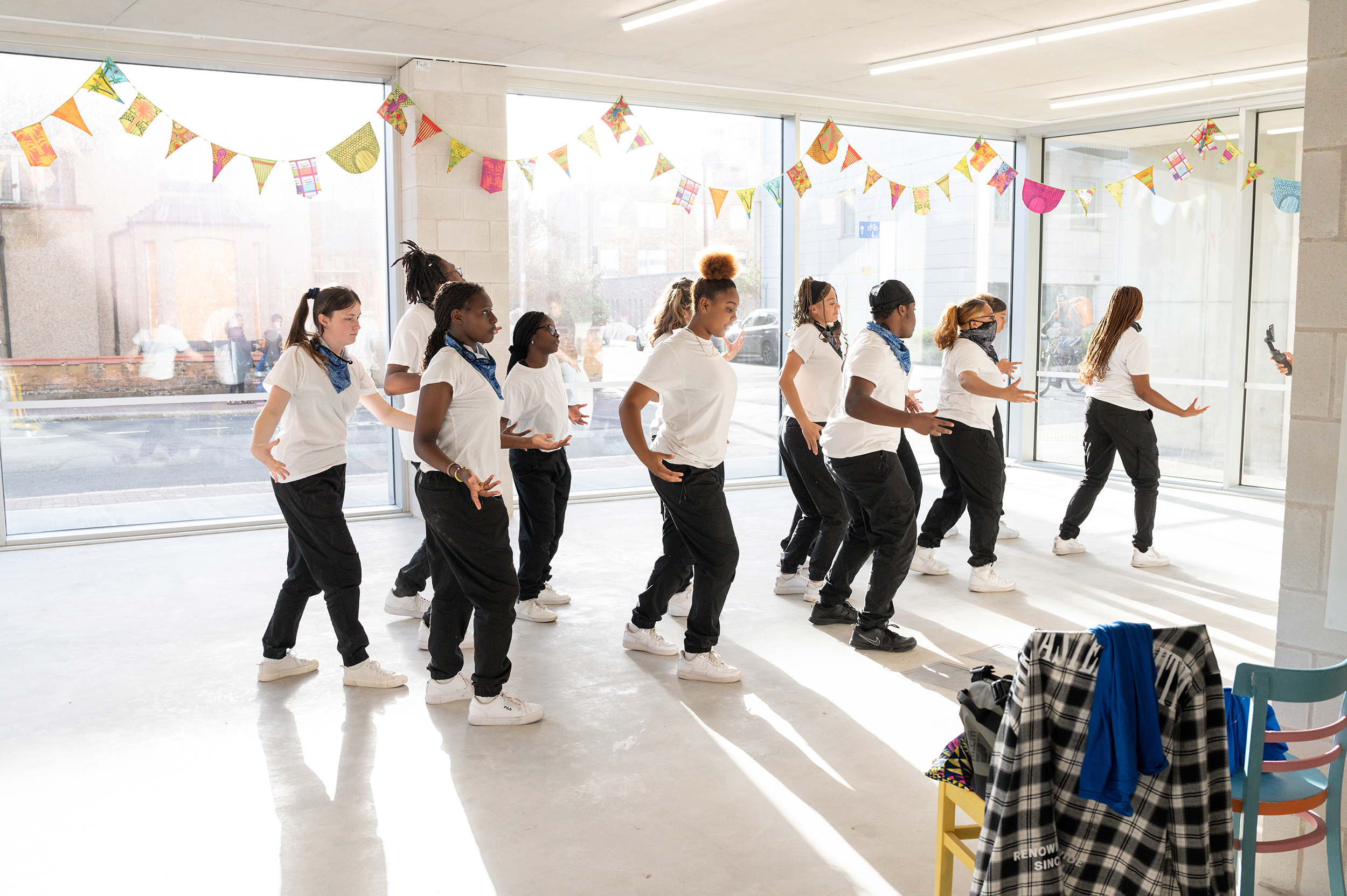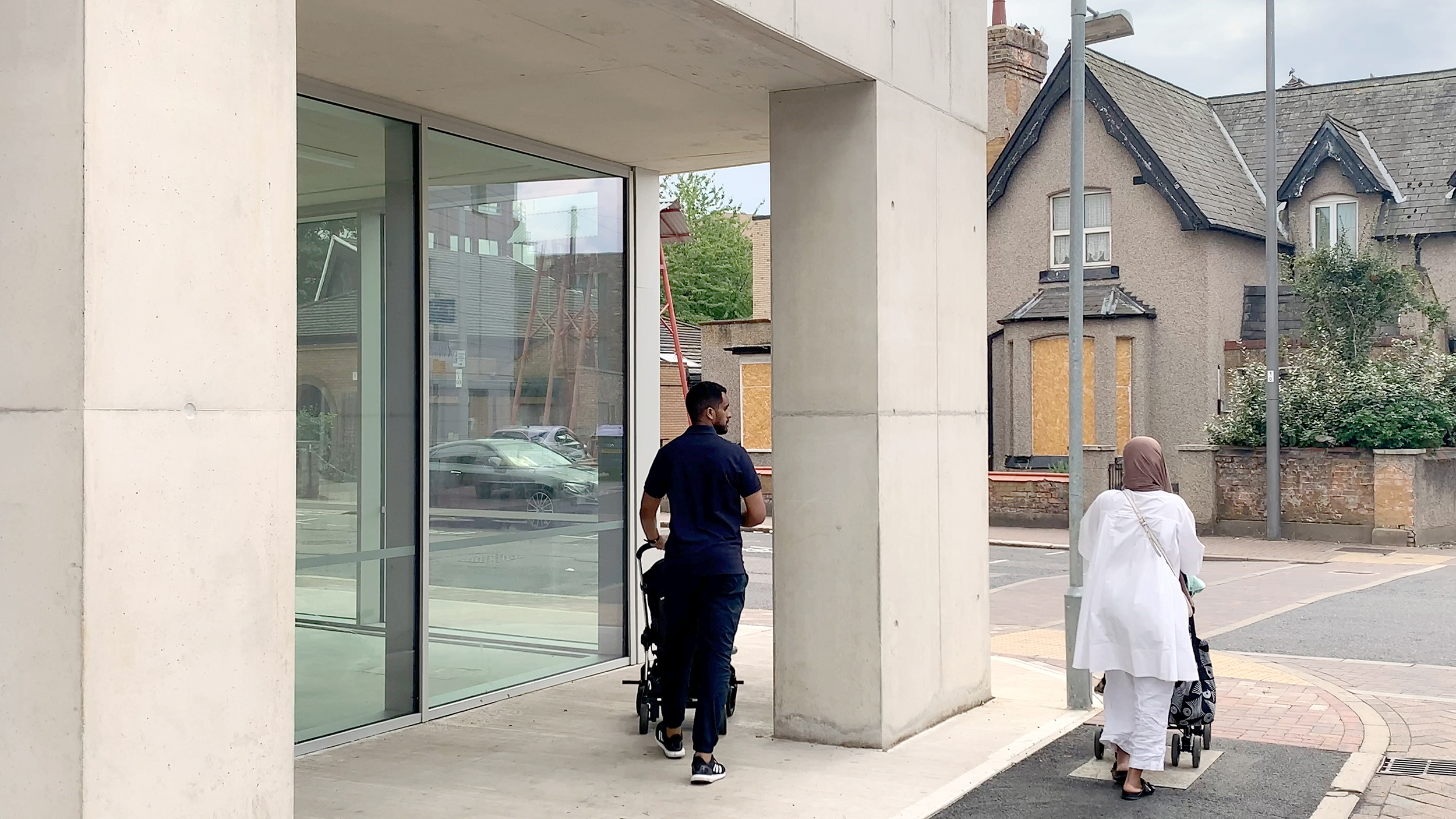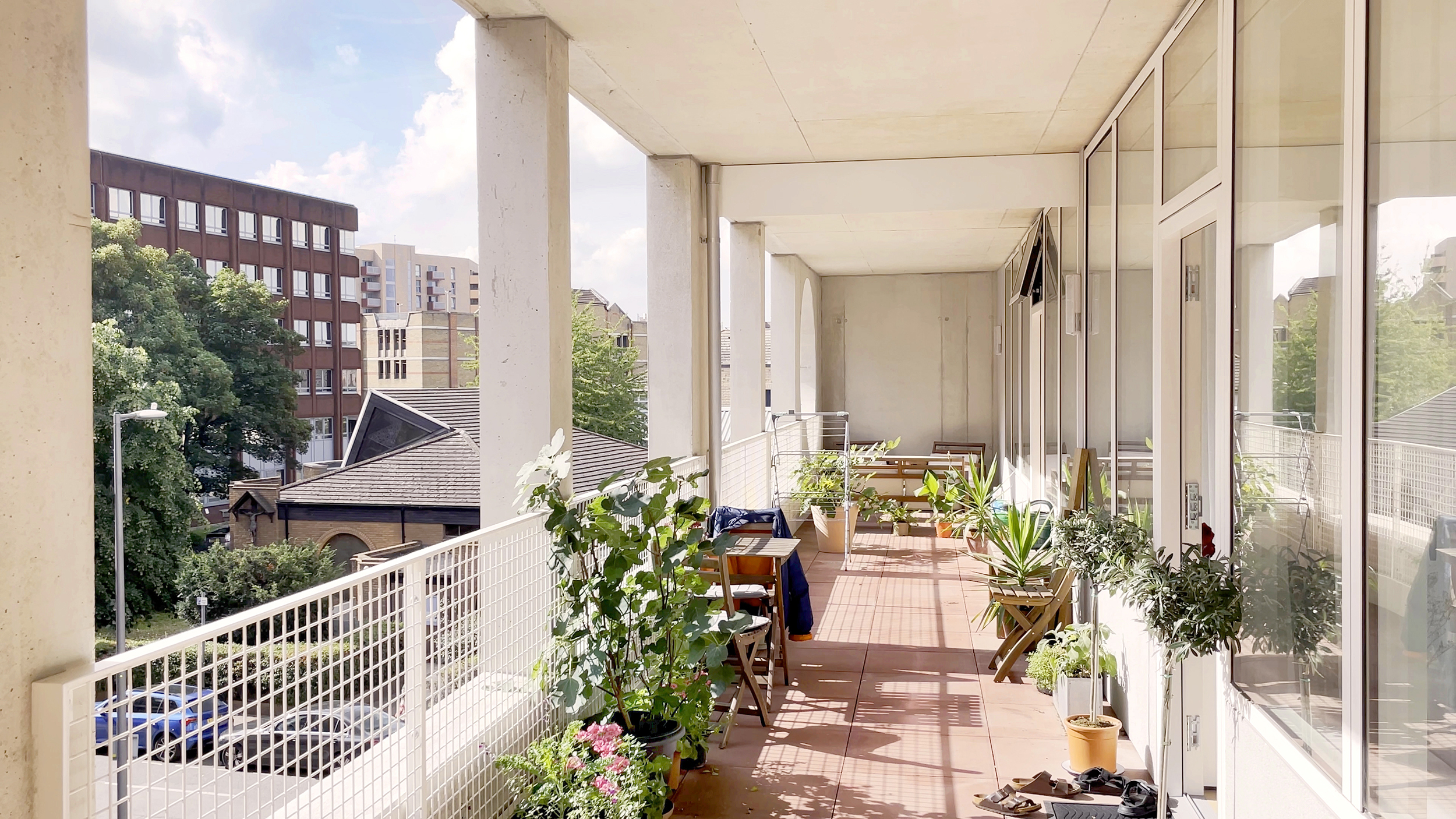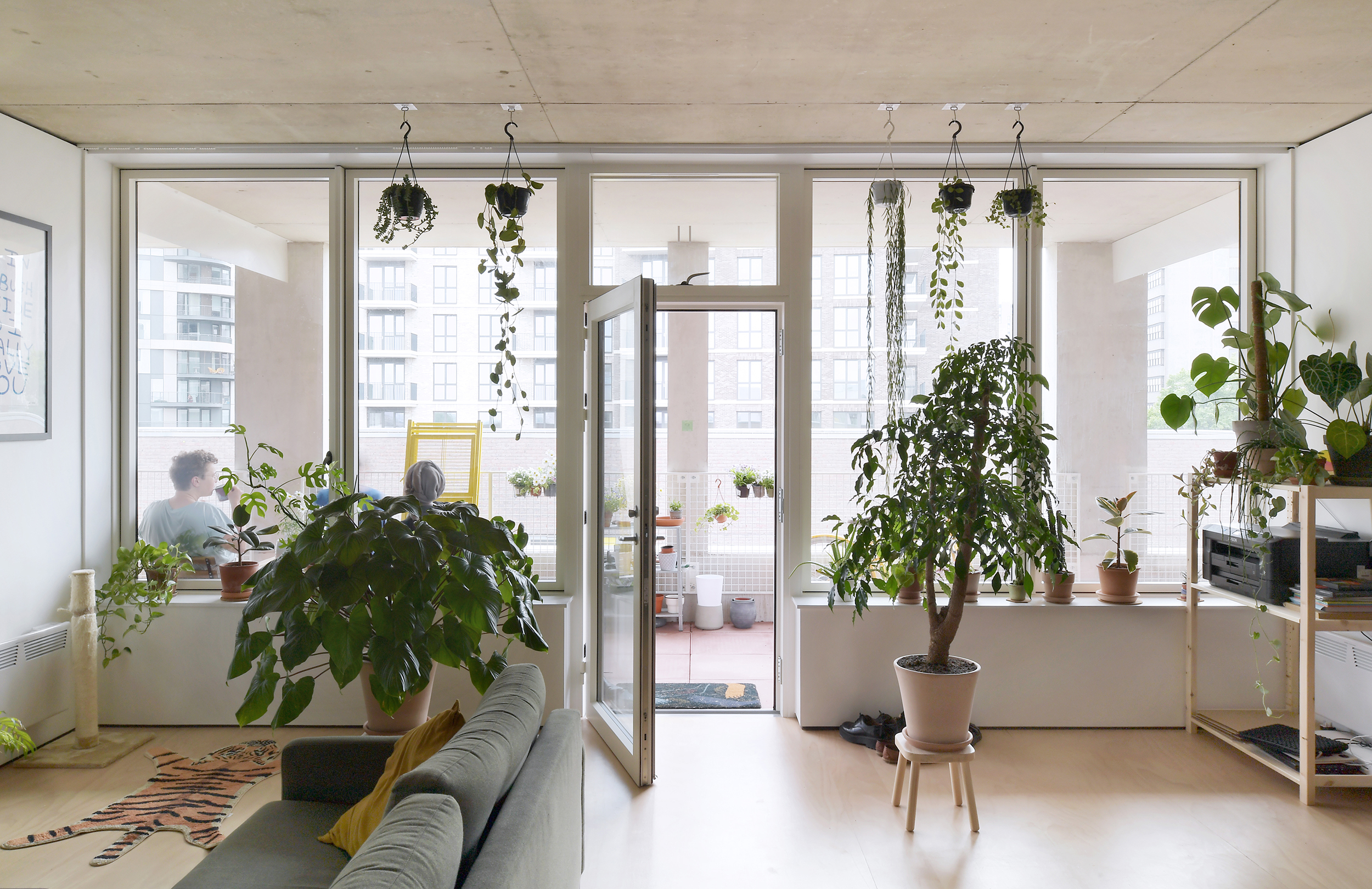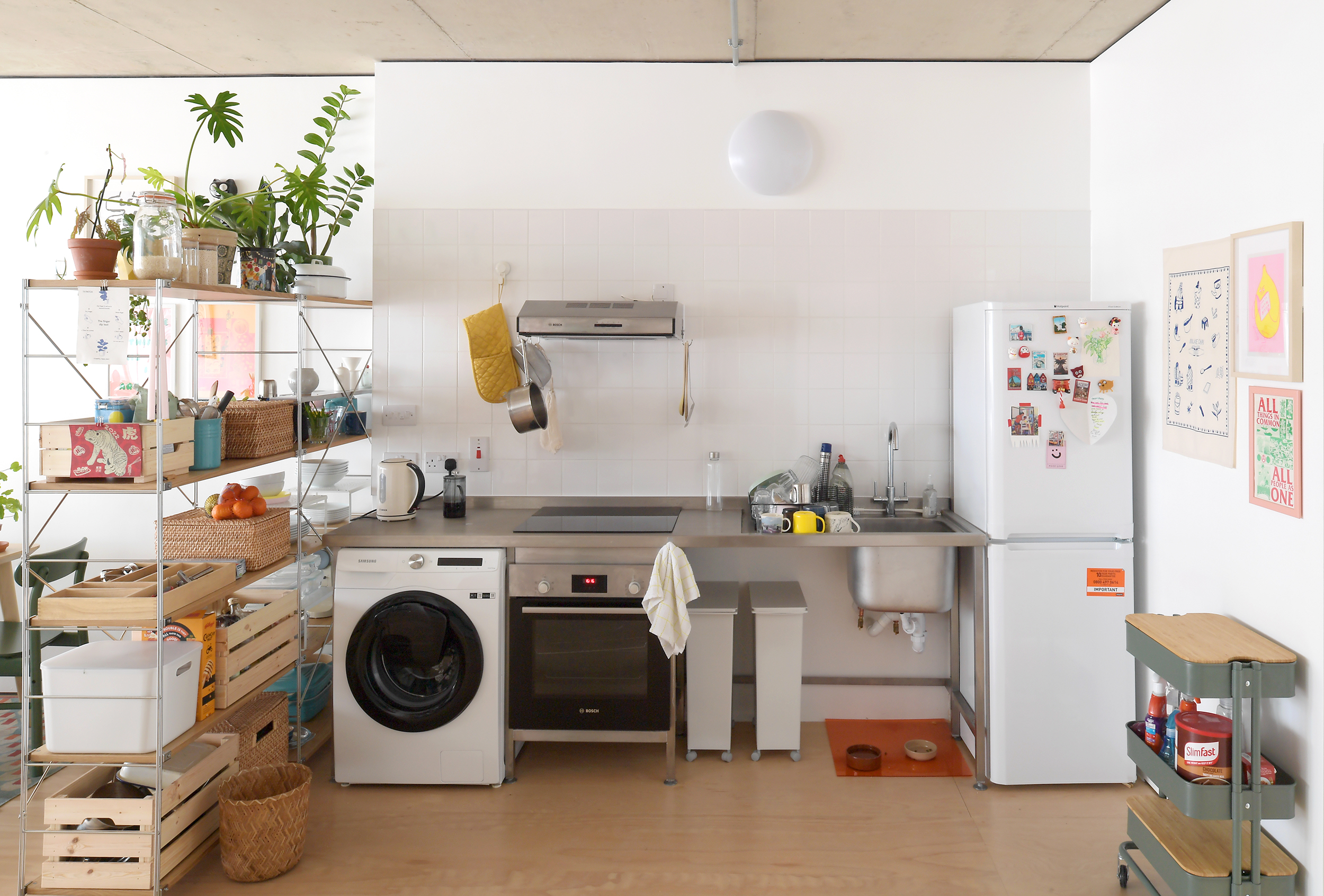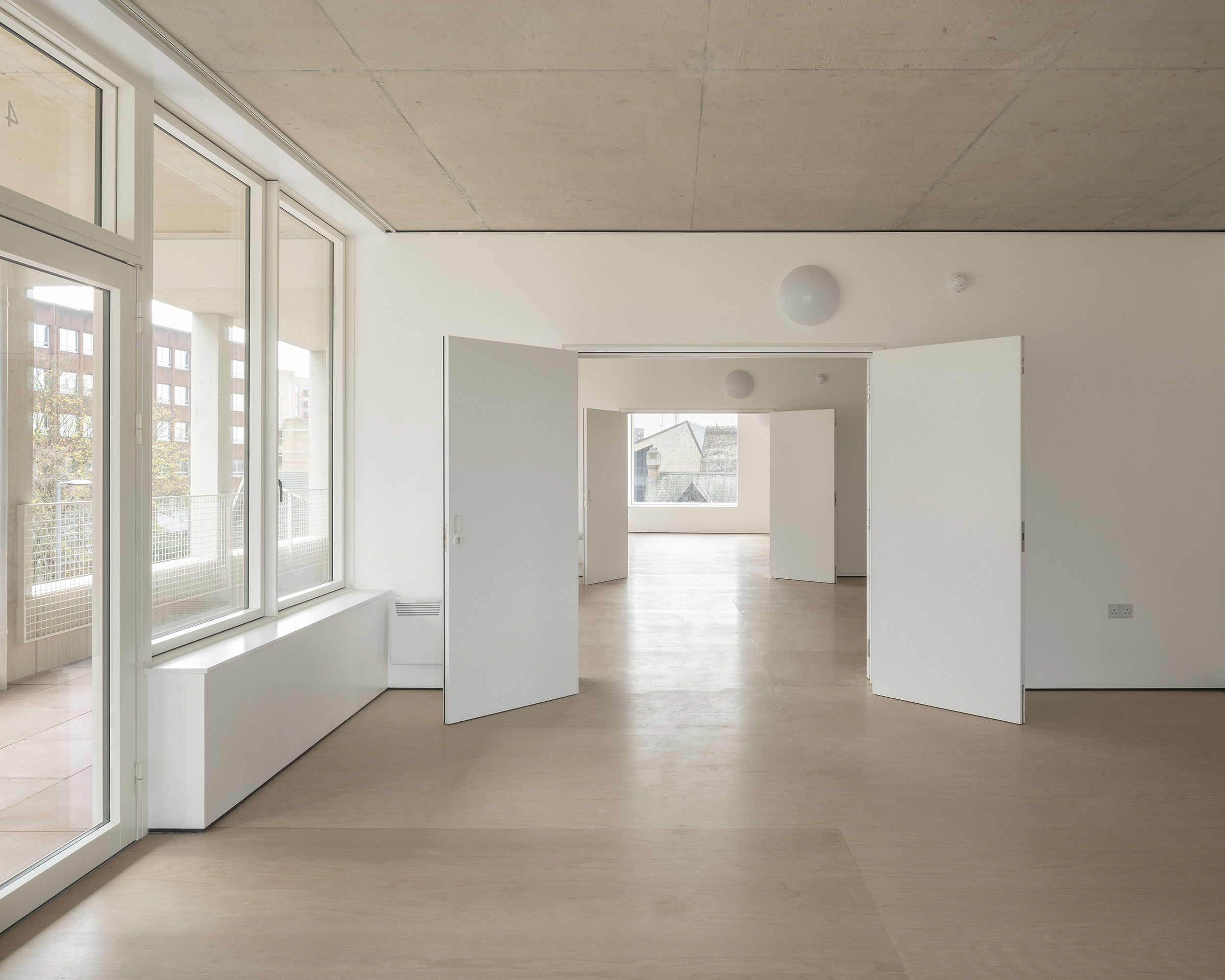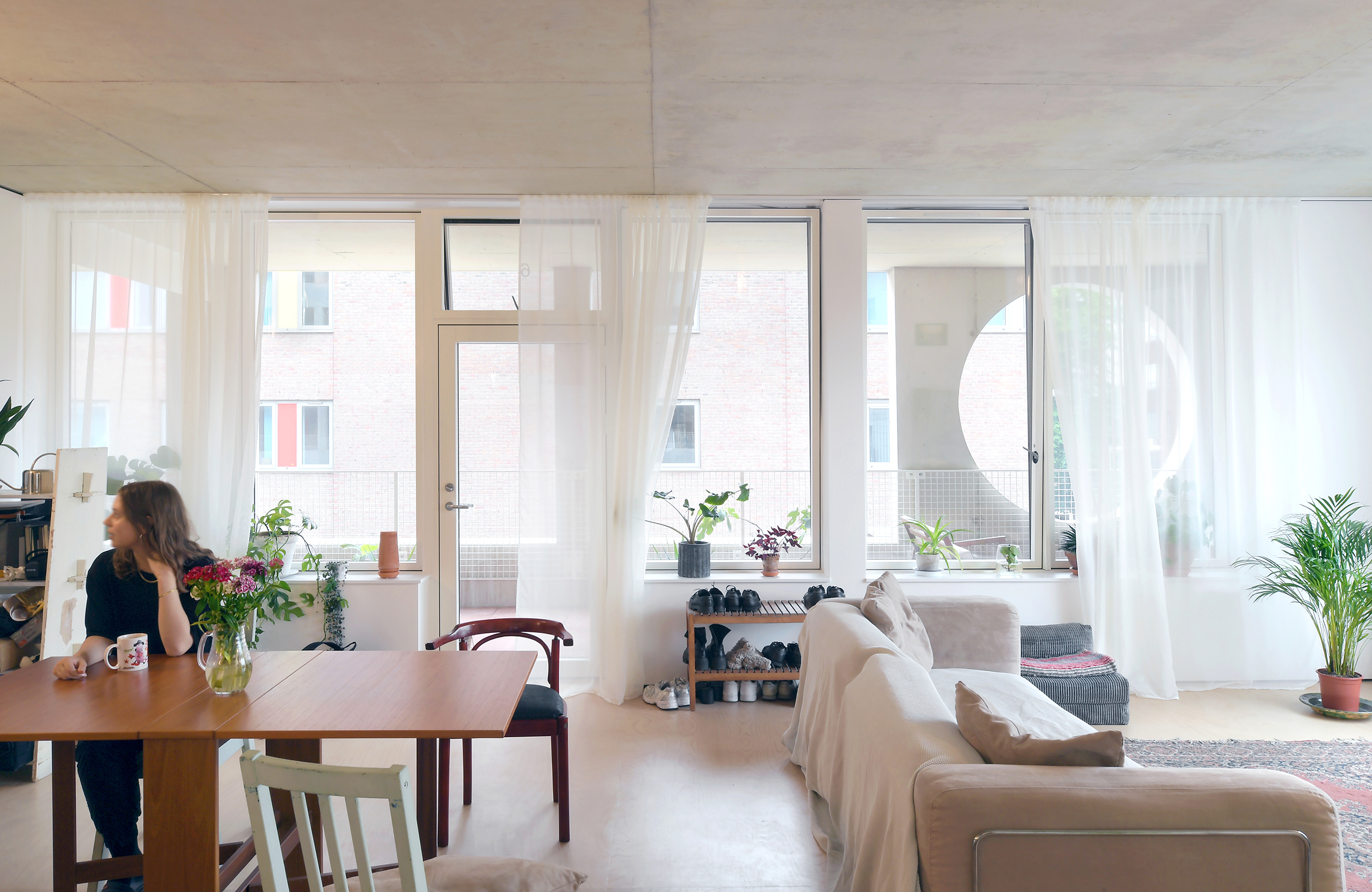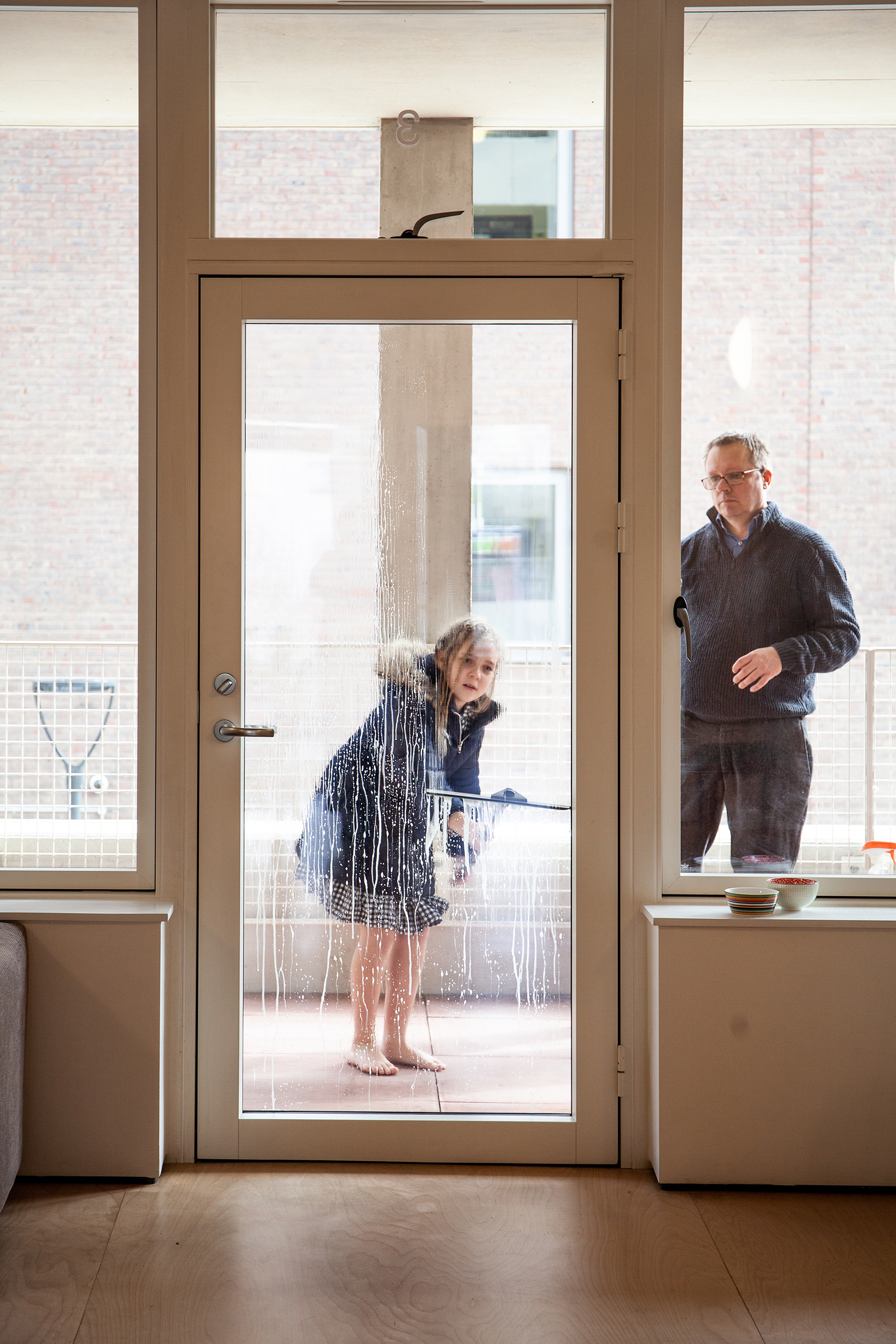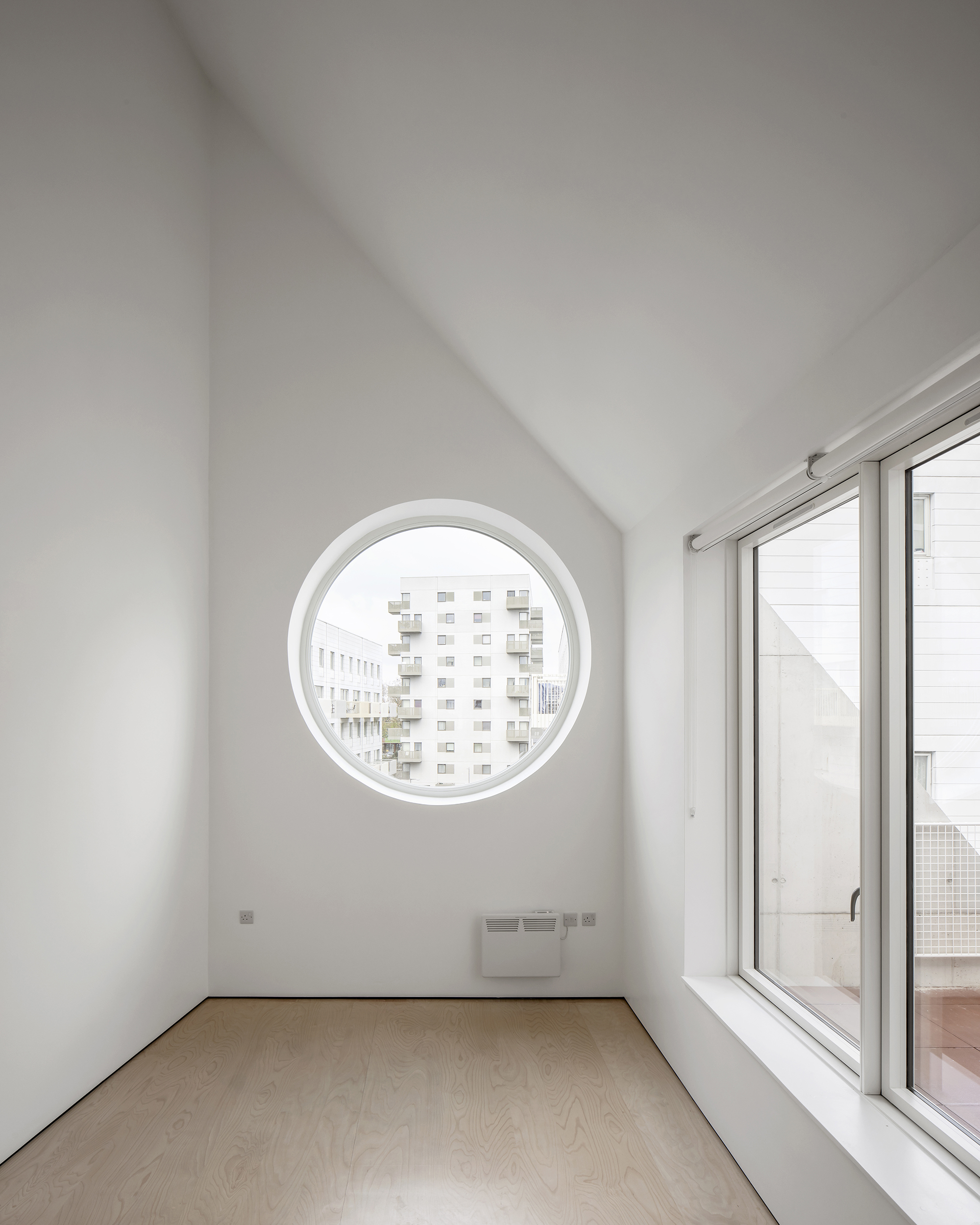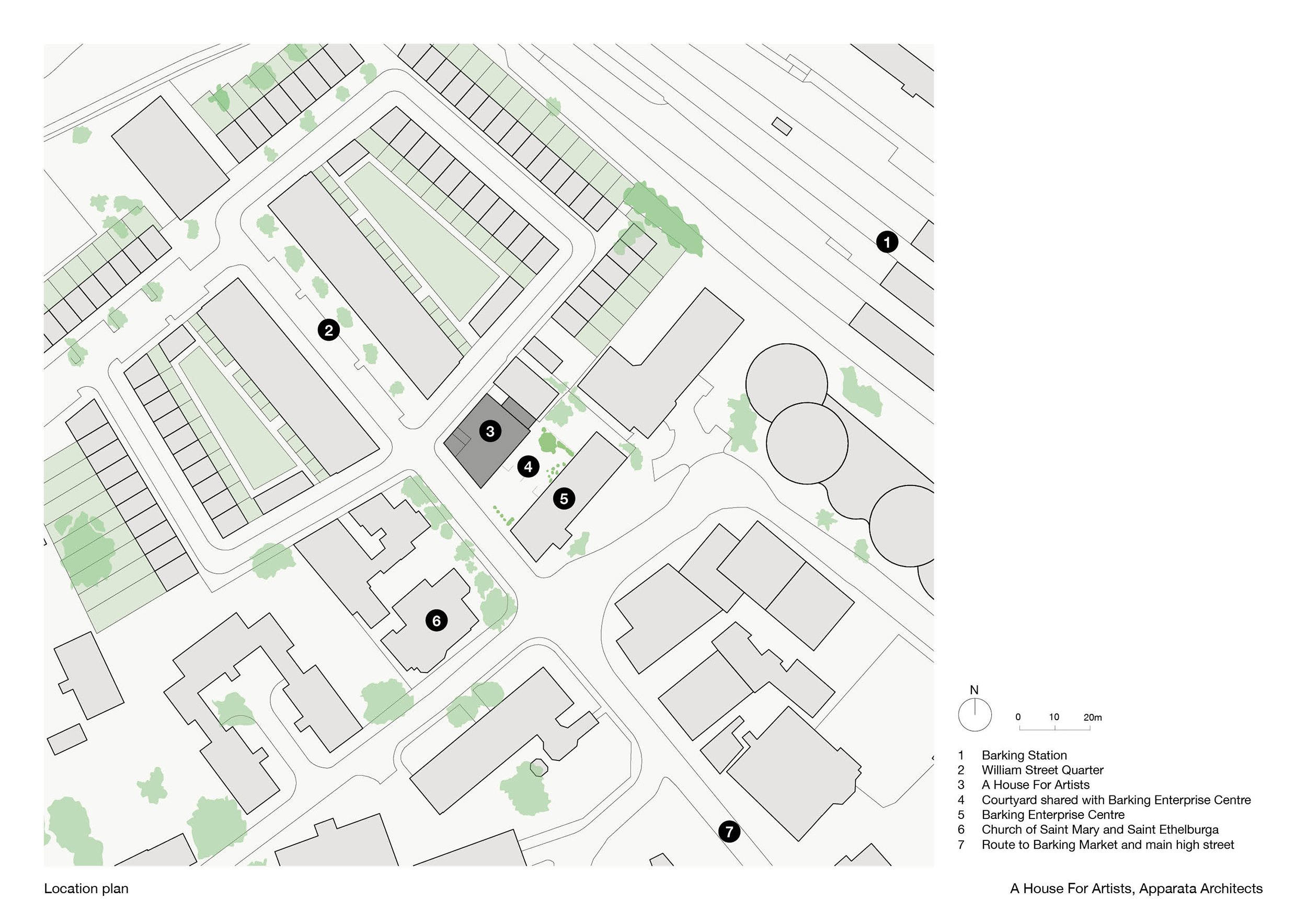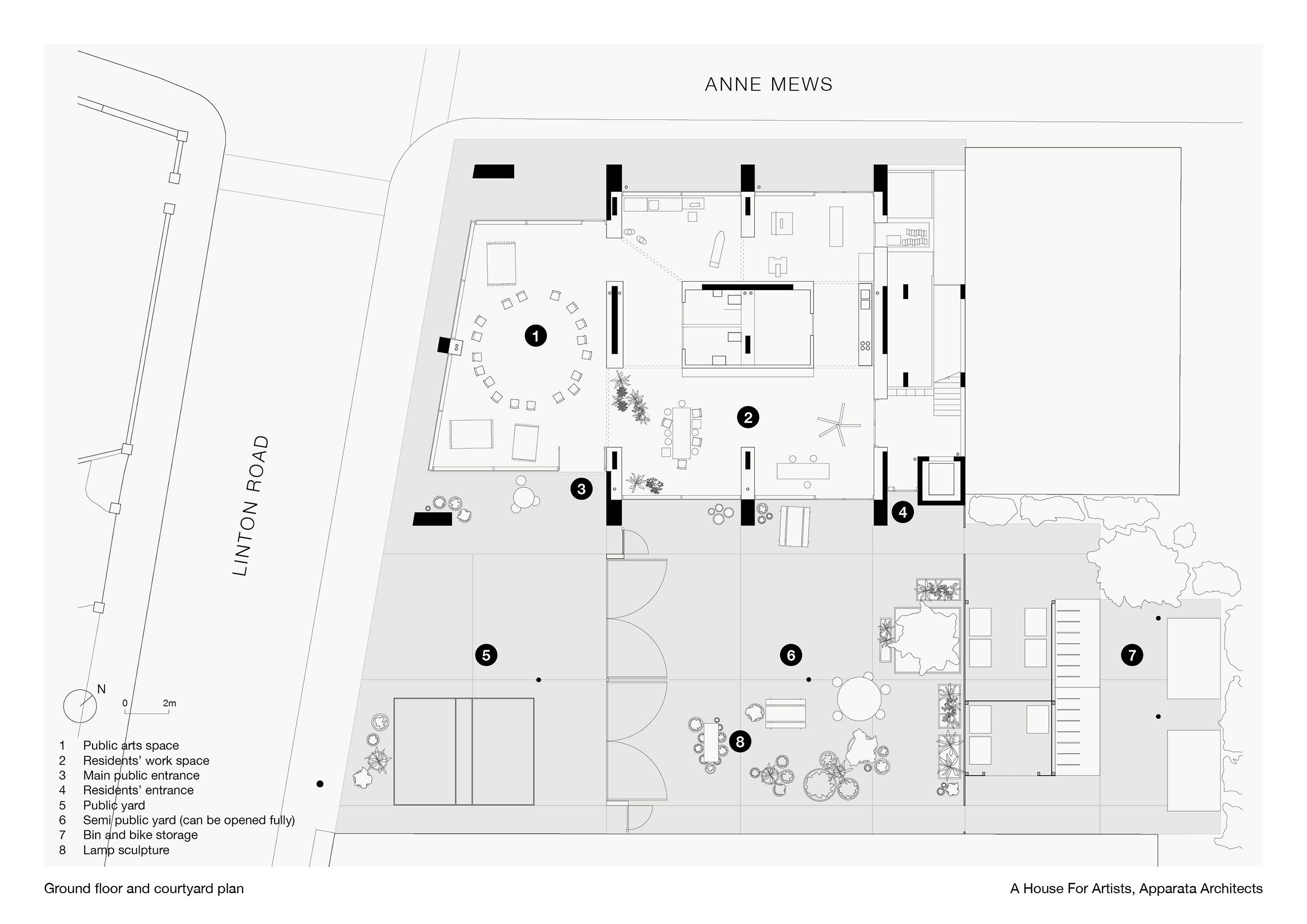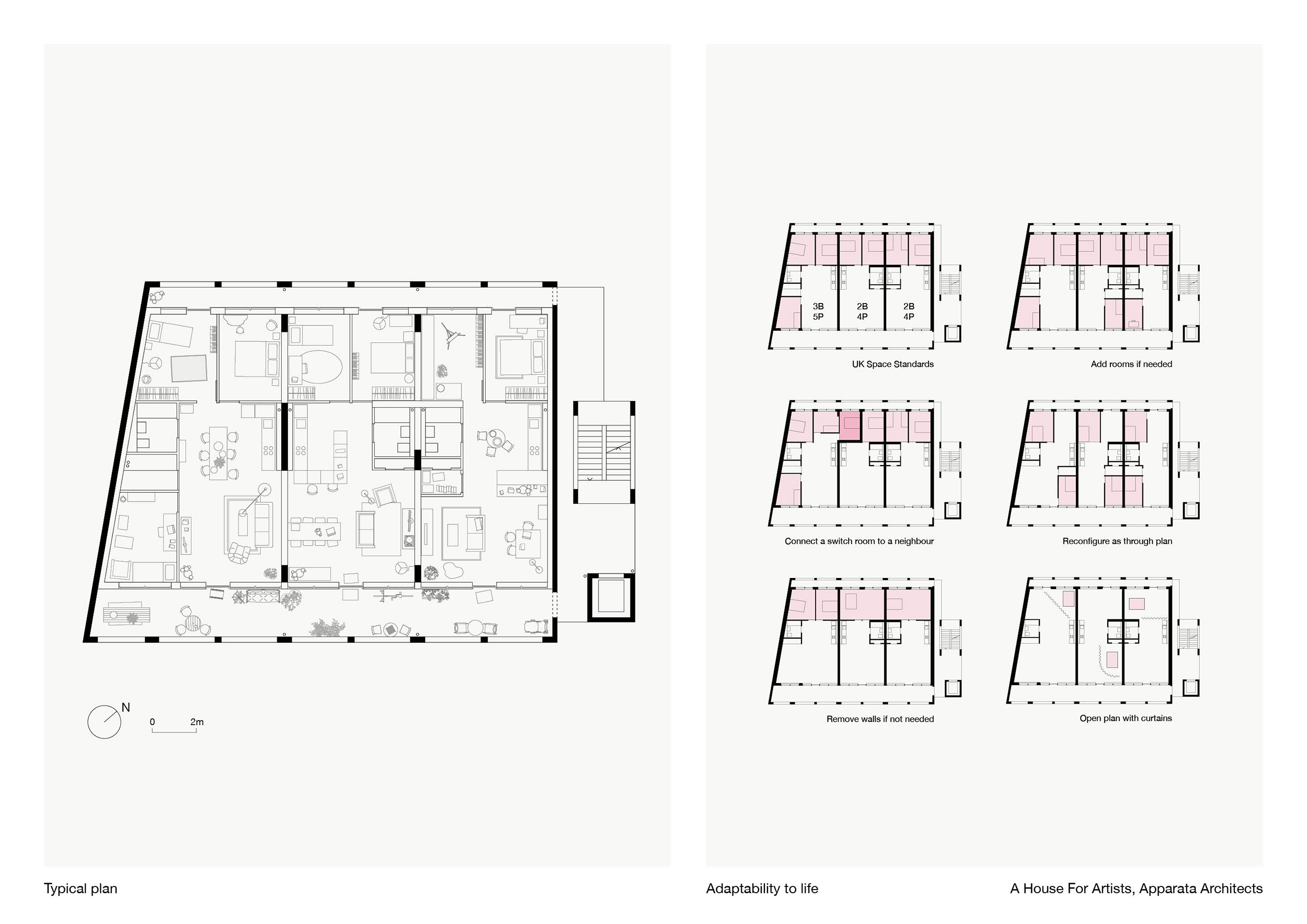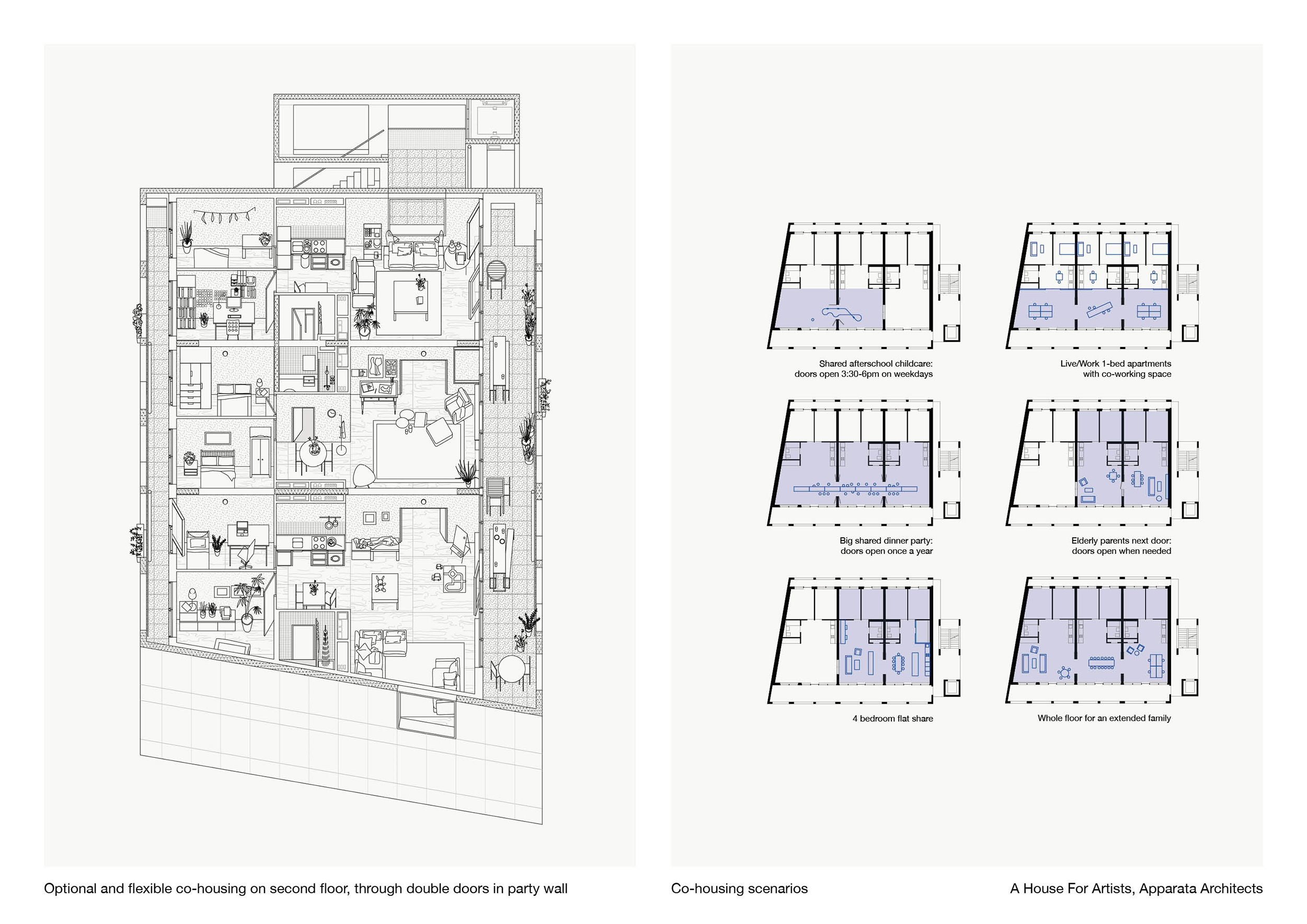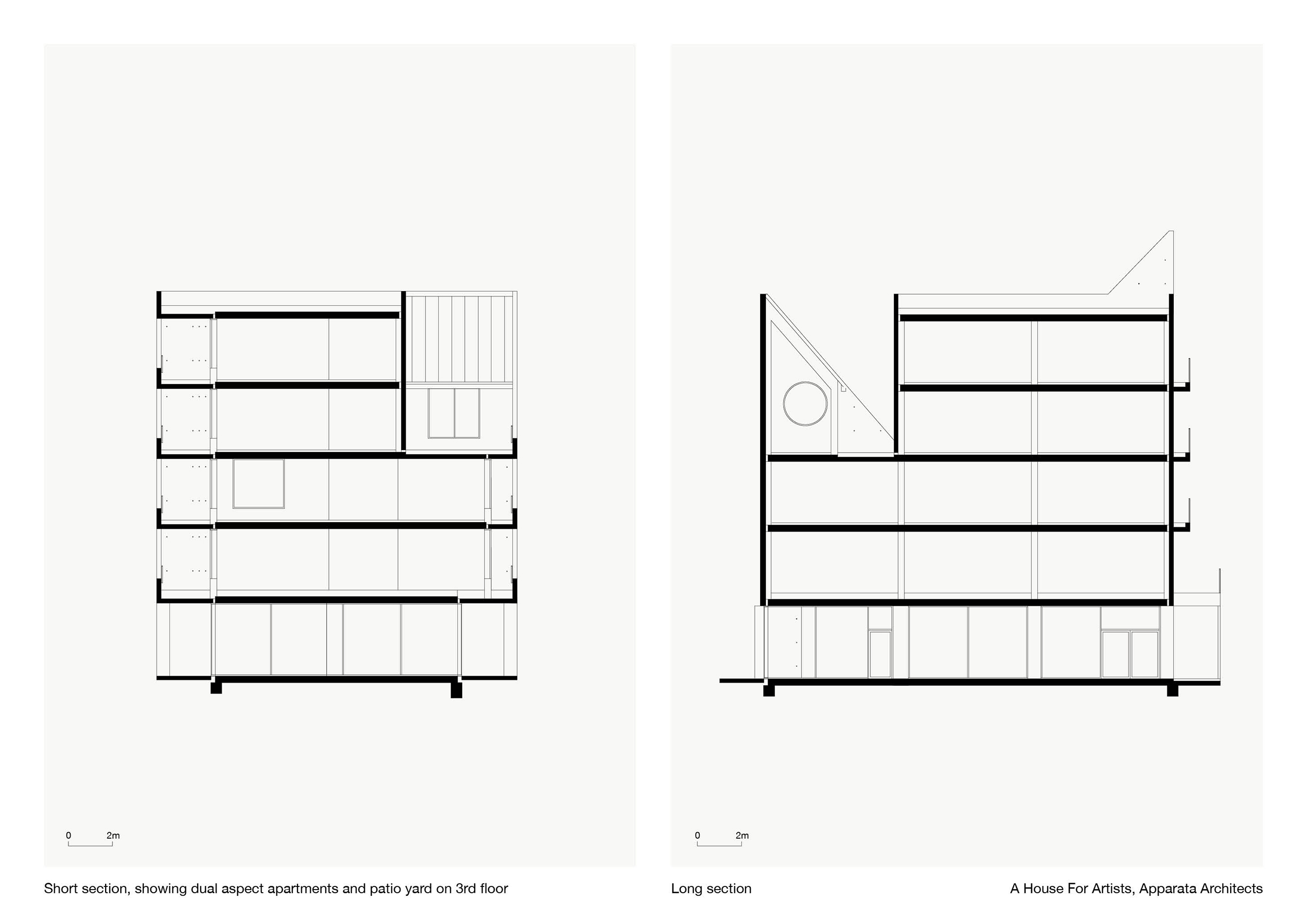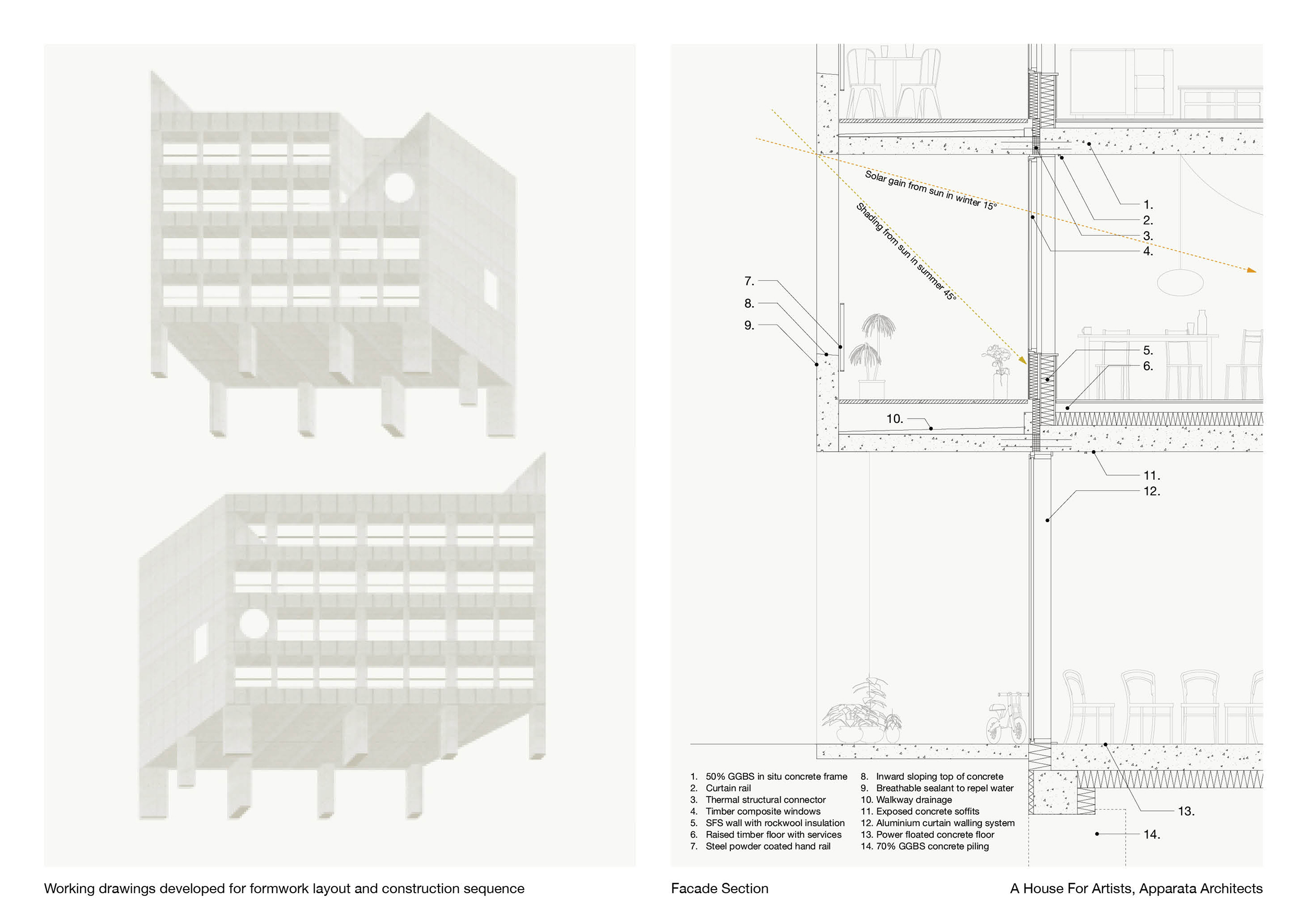 The Design Process
The building is situated two minutes from Barking's lively high street. It contributes to and fills the gap in the parade of buildings leading from the market. Set back in order to widen the pavement, a ground floor public space faces directly on to the street. Playful shapes in the facade indicate different uses such as a double height studio and co-housing floor.
The design aims to support the forming of communities both inside the building and in the local area, through shared entrance porticos and courtyard at street level, and loggias shared between households on upper floors. The shared spaces, including landings, are designed as places to dwell, so that chance encounters with neighbours take place in spaces that can be enjoyed. The entire building is seen as a house for collective life, while offering distinct private homes.
The project presents a post-Covid model for living with parity between indoor and outdoor life, and apartments intended to have some of the strengths of a house: high adaptability and outdoor space back and front. The robust fire strategy allows the possibility to add and remove walls within the apartments, meaning a room can be added if needed, such as for home-working or caring responsibilities, helping the long-term social sustainability of the building. Doors in party walls on one floor mean that different living arrangements are possible (larger families, multigenerational living), proposing a model of co-housing that can reflect varied needs.
The apartments, which meet exactly nationally described space standards, have no internal corridor and fewer walls, so feel larger. The concrete carries out multiple roles: structure, façade, fire-resistance, acoustic separation, thermal mass, and shading. As a result build-ups are lean and the building exceeds the RIBA 2030 Climate Challenge embodied carbon targets.
Choose a few key elements you want to promote
The building provides:
- generous shared loggias, that can be furnished with plants and furniture without impeding fire safety
- highly adaptable apartments with potential to add walls or a room
- flexible co-housing apartments
- spaces to support alternative living structures such as intergenerational living
- adaptability across the floor plate to allow changes to apartment sizes
Long term maintenance is supported through easily accessible services and walkways to windows. These walkways provide shading in summer while allowing sunlight deep into the plan in winter. The building is highly resistant to overheating: when temperatures reached 39° externally, apartments remained
Download PDF