80 Charlotte Street – Asta House and Charlotte Apartments
Number/street name:
5 Chitty Street / 55 Whitfield Street / 65 Whitfield Street
Address line 2:
Fitzrovia
City:
London
Postcode:
14
Architect:
Make Architects
Architect contact number:
+442037955373
Developer:
Derwent London.
Contractor:
Multiplex Europe
Planning Authority:
London Borough of Camden
Planning Reference:
2015/7017/P
Date of Completion:
12/2019
Schedule of Accommodation:
36 x Asta House Apartments: Private apartments: 6 x one bed, 11 x two bed and 5 x three bed; Intermediate: 3 x one bed, 1 x two bed; Affordable: 9 x two bed, 1 x three bed. / 19 x Charlotte Apartments: 12 x one bed; 4 x 2 bed; 3 x 2 bed duplex
Tenure Mix:
75% private; 7% intermediate (shared ownership); 18% affordable – This is calculated total residential number including all 3 tenures
Total number of homes:
55
Site size (hectares):
0.145 hectares
Net Density (homes per hectare):
379
Size of principal unit (sq m):
80.0
Smallest Unit (sq m):
47
Largest unit (sq m):
208
No of parking spaces:
0
Scheme PDF Download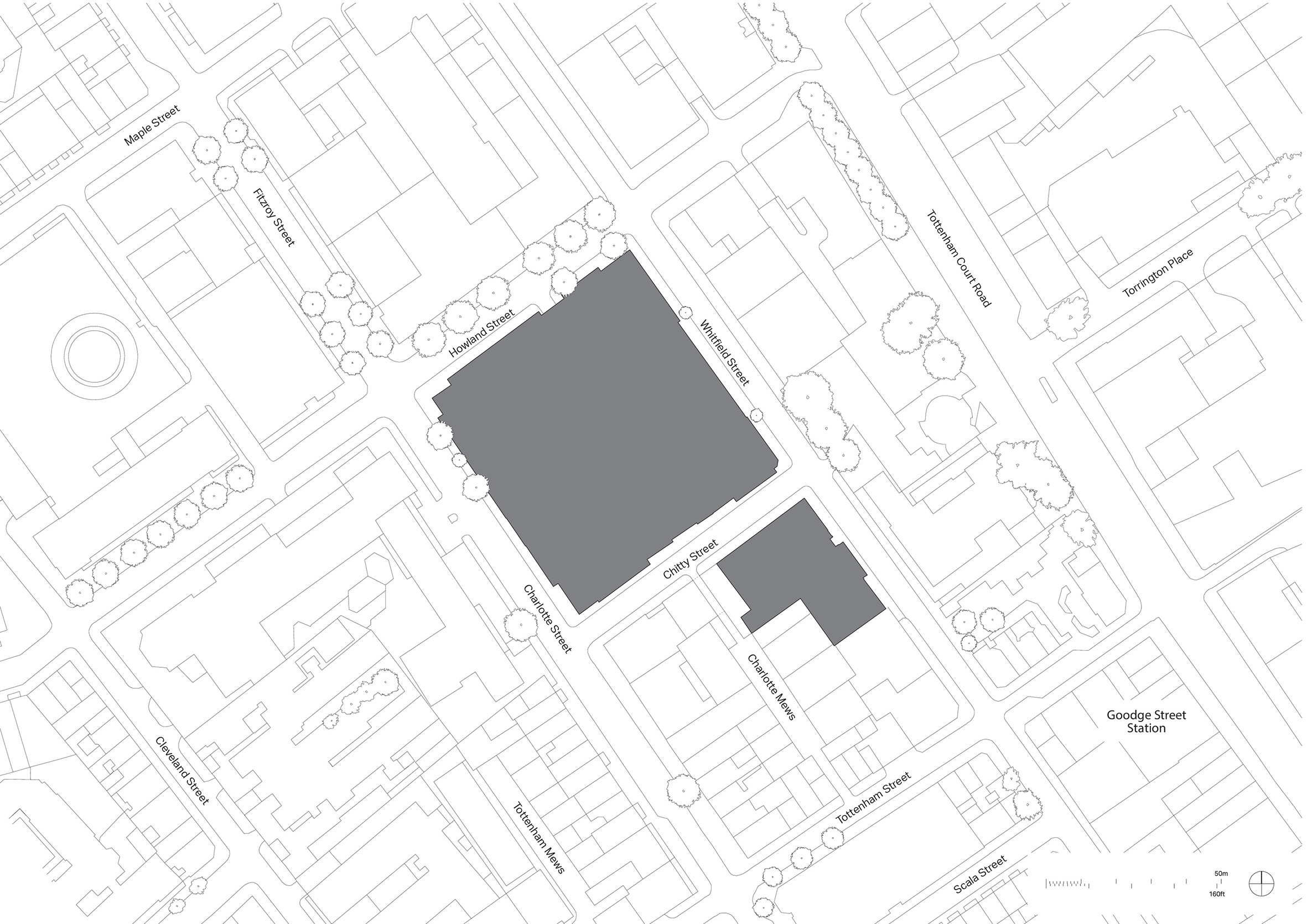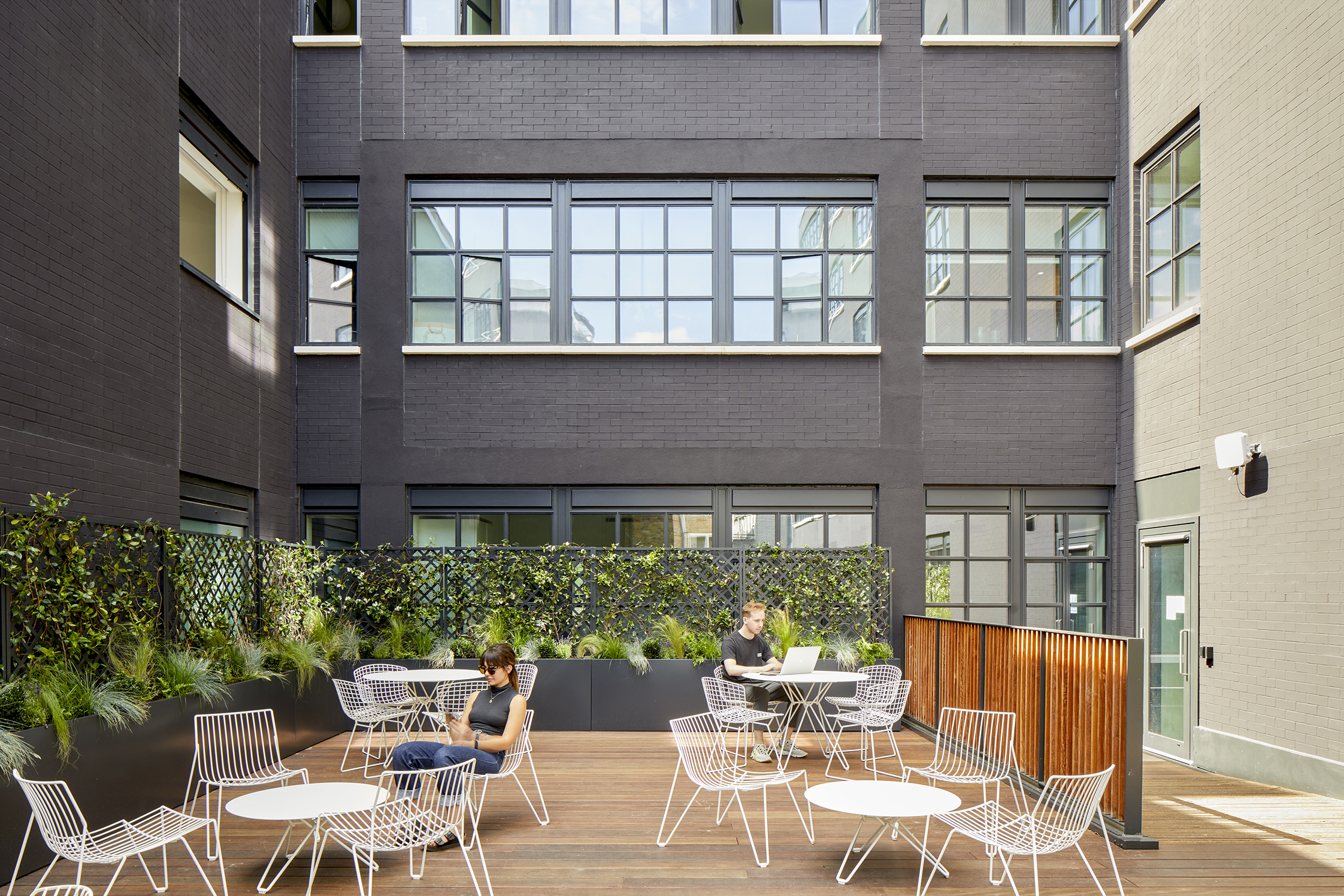 Planning History
Derwent London's extensive Fitzrovia portfolio originally earmarked Asta House for office use with planning granting additional floors in 2006. Make was commissioned in 2007 to design the adjacent 80 Charlotte Street site and proposed a significant uplift in office area. Asta House and Charlotte Apartments became the residential component for the development. It includes private, intermediate, and affordable housing. Planning was granted in 2010 by the Major of London, overruling Camden Council because of its strategic importance to Central Activities Zone and its contribution to new social housing in Fitzrovia.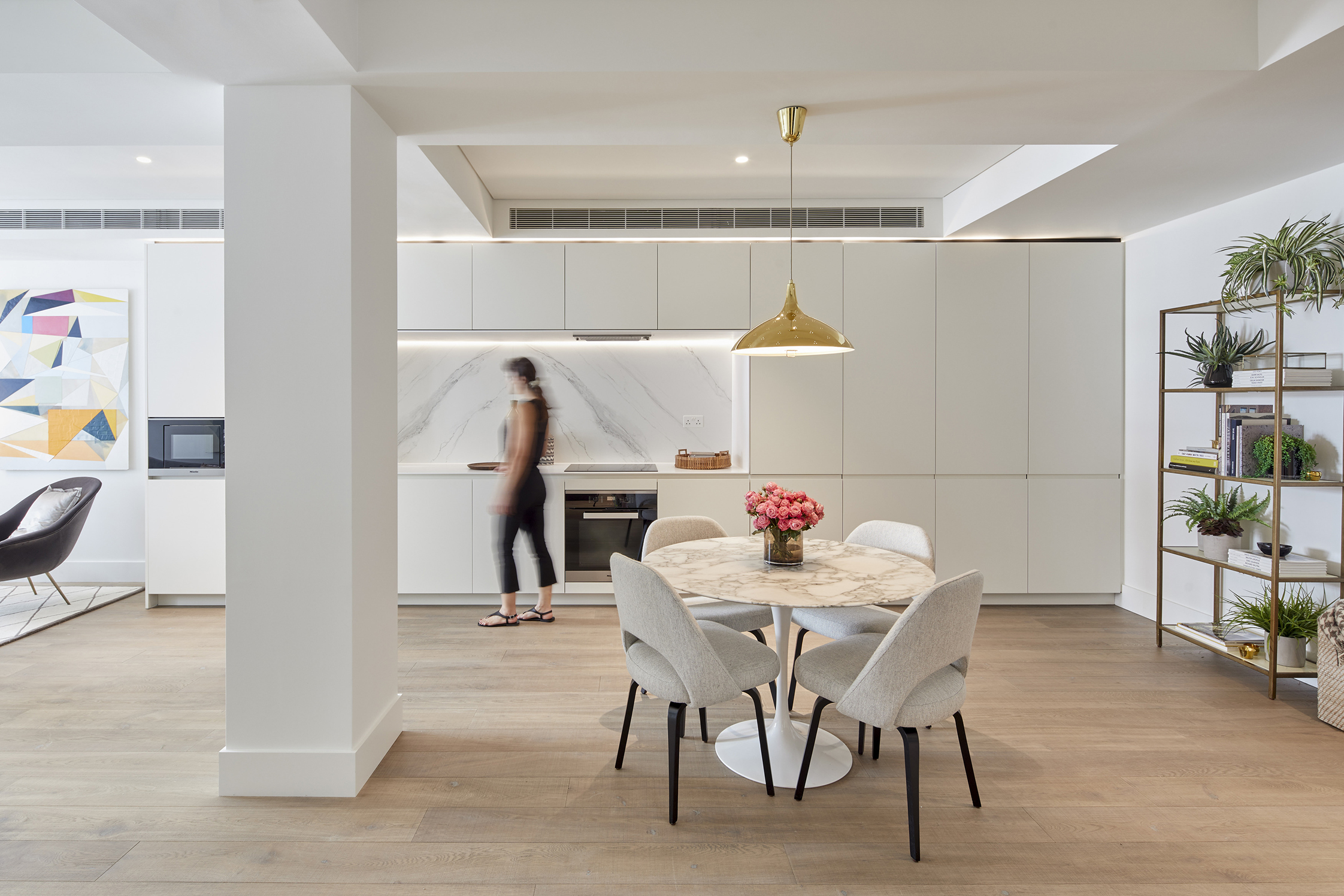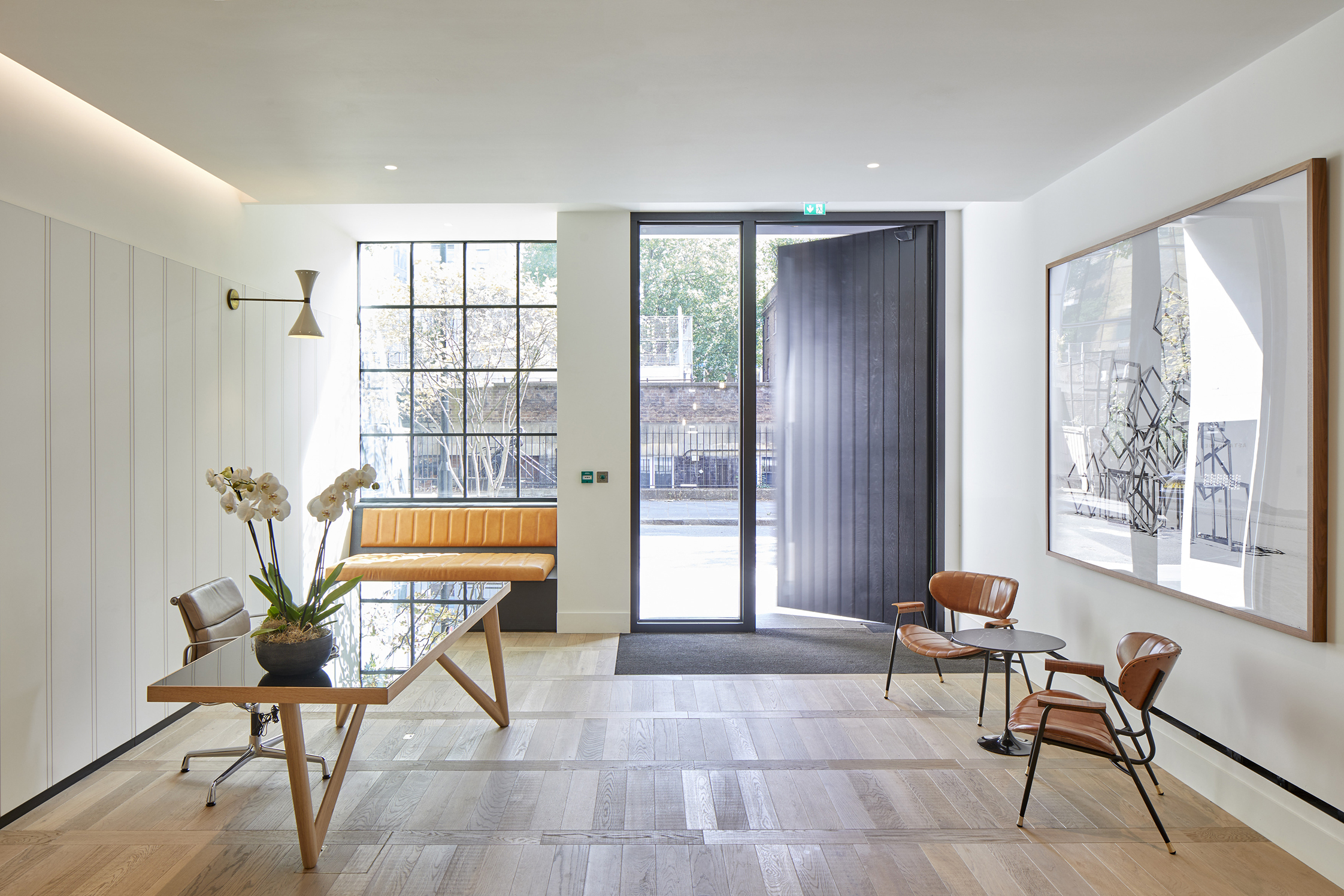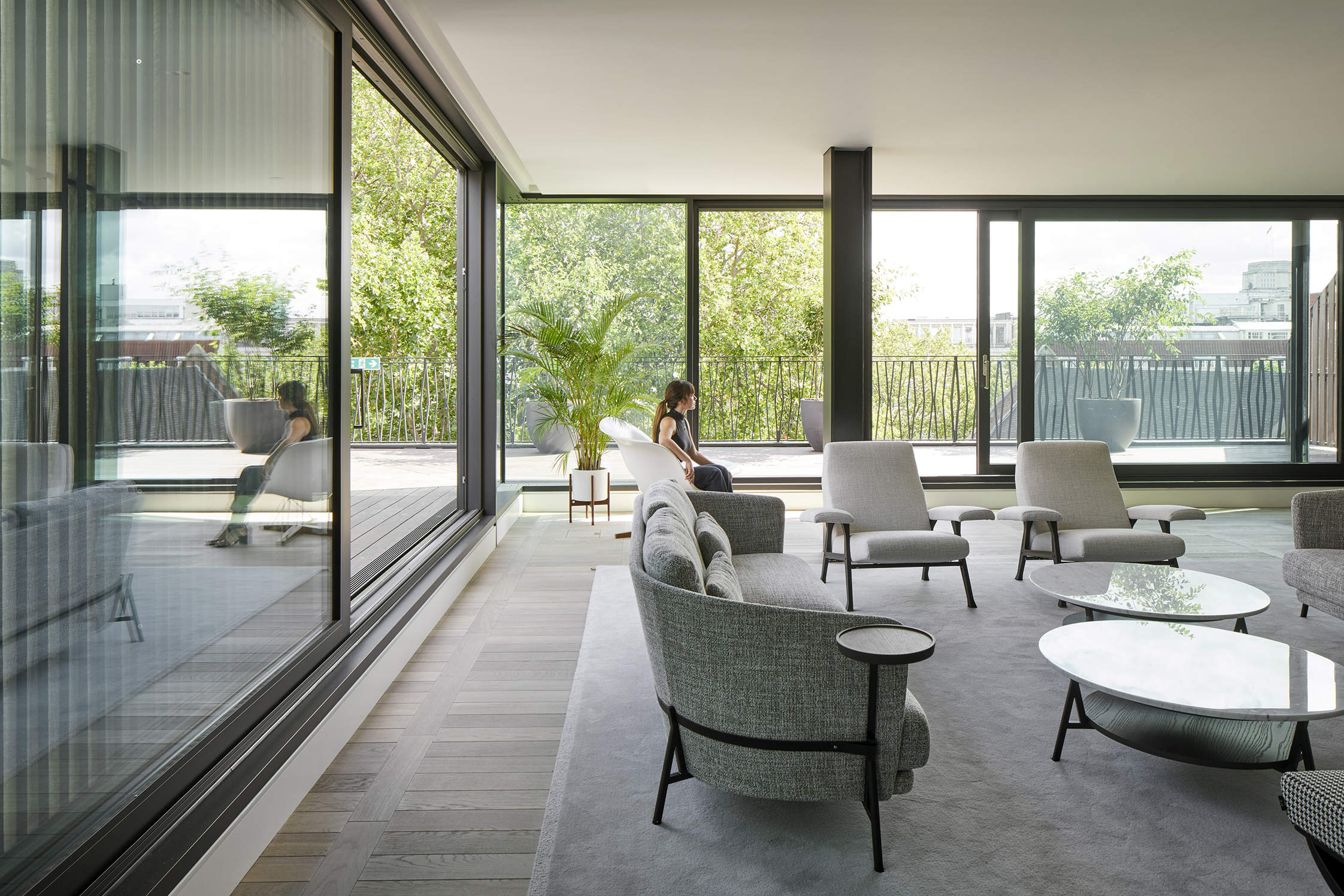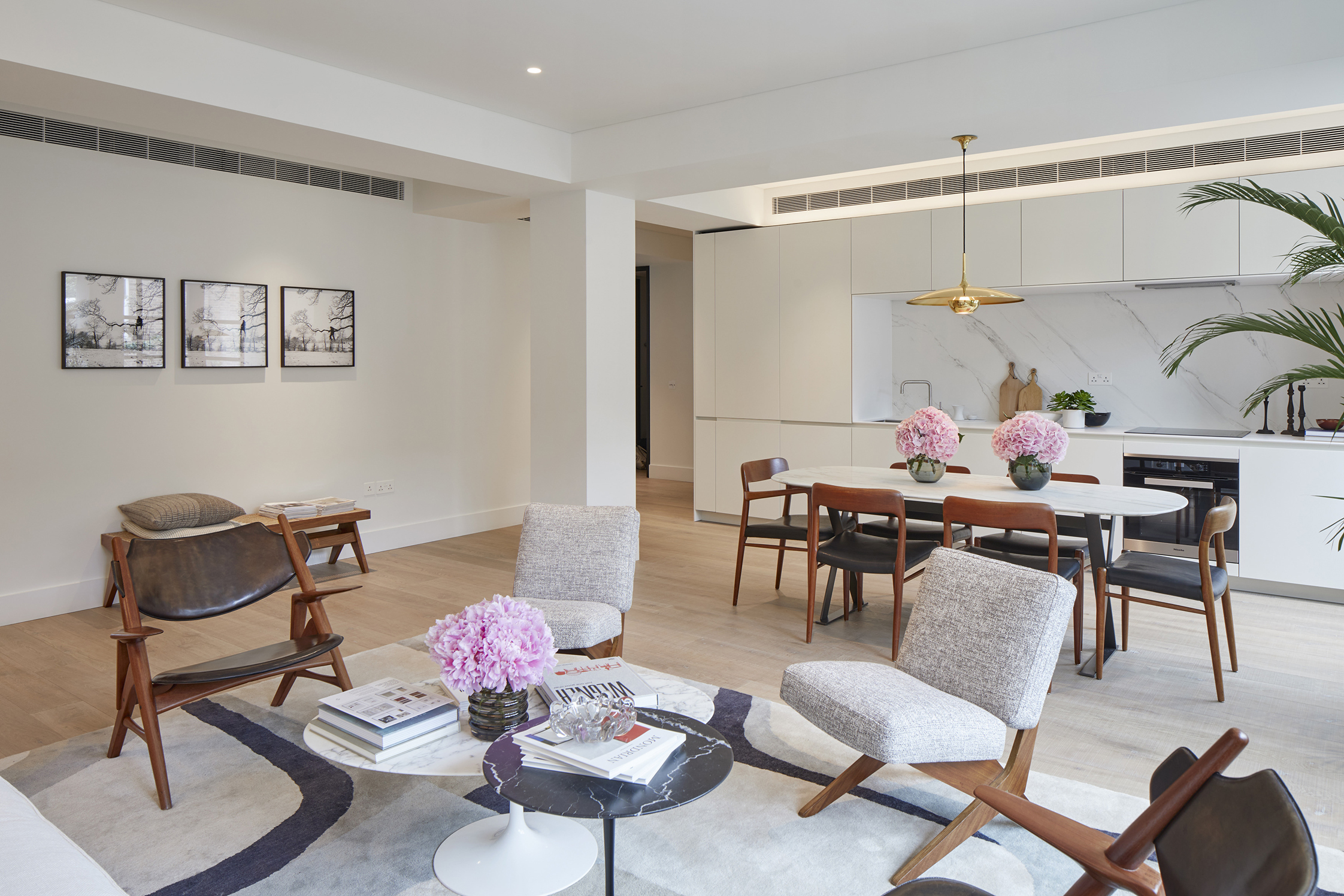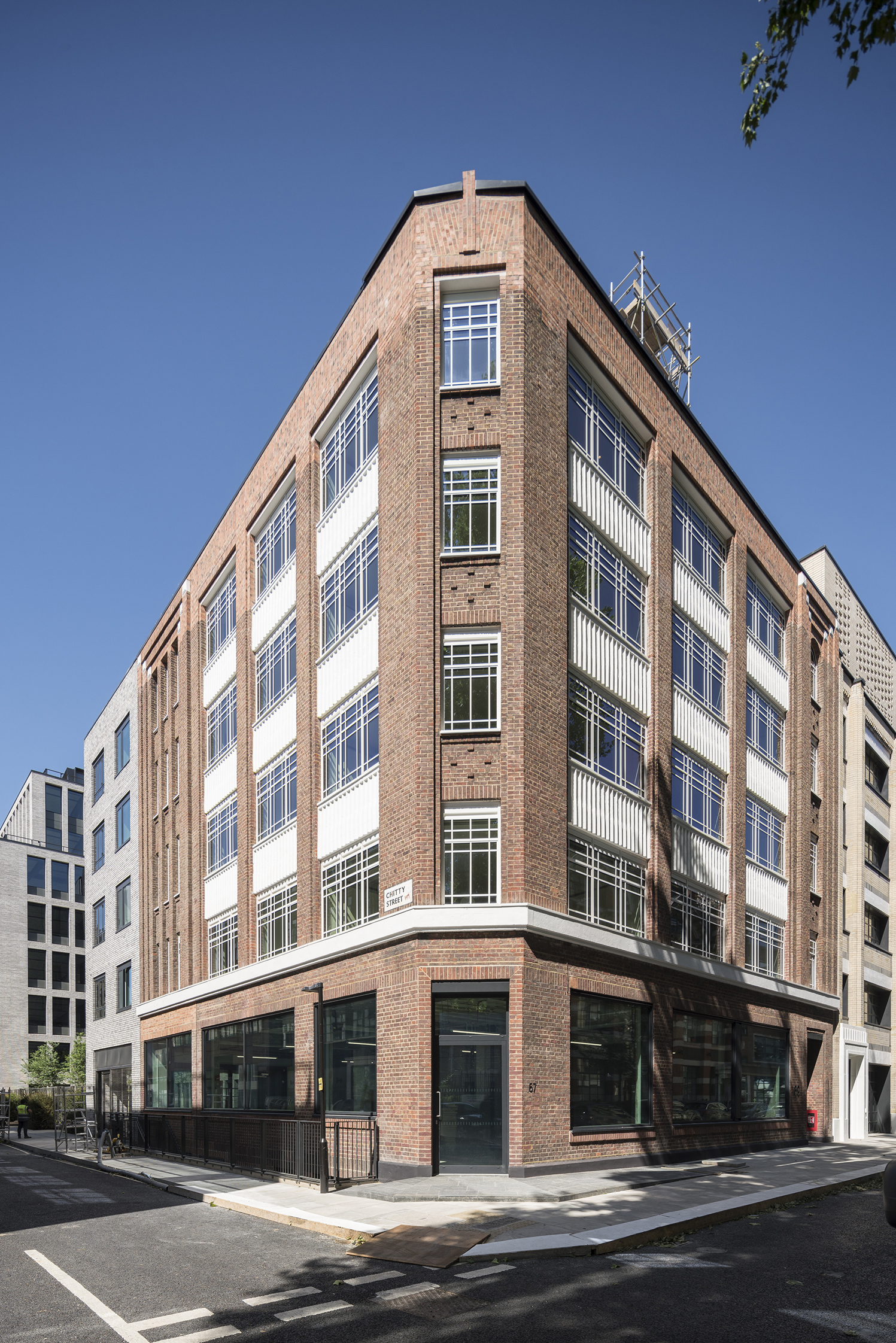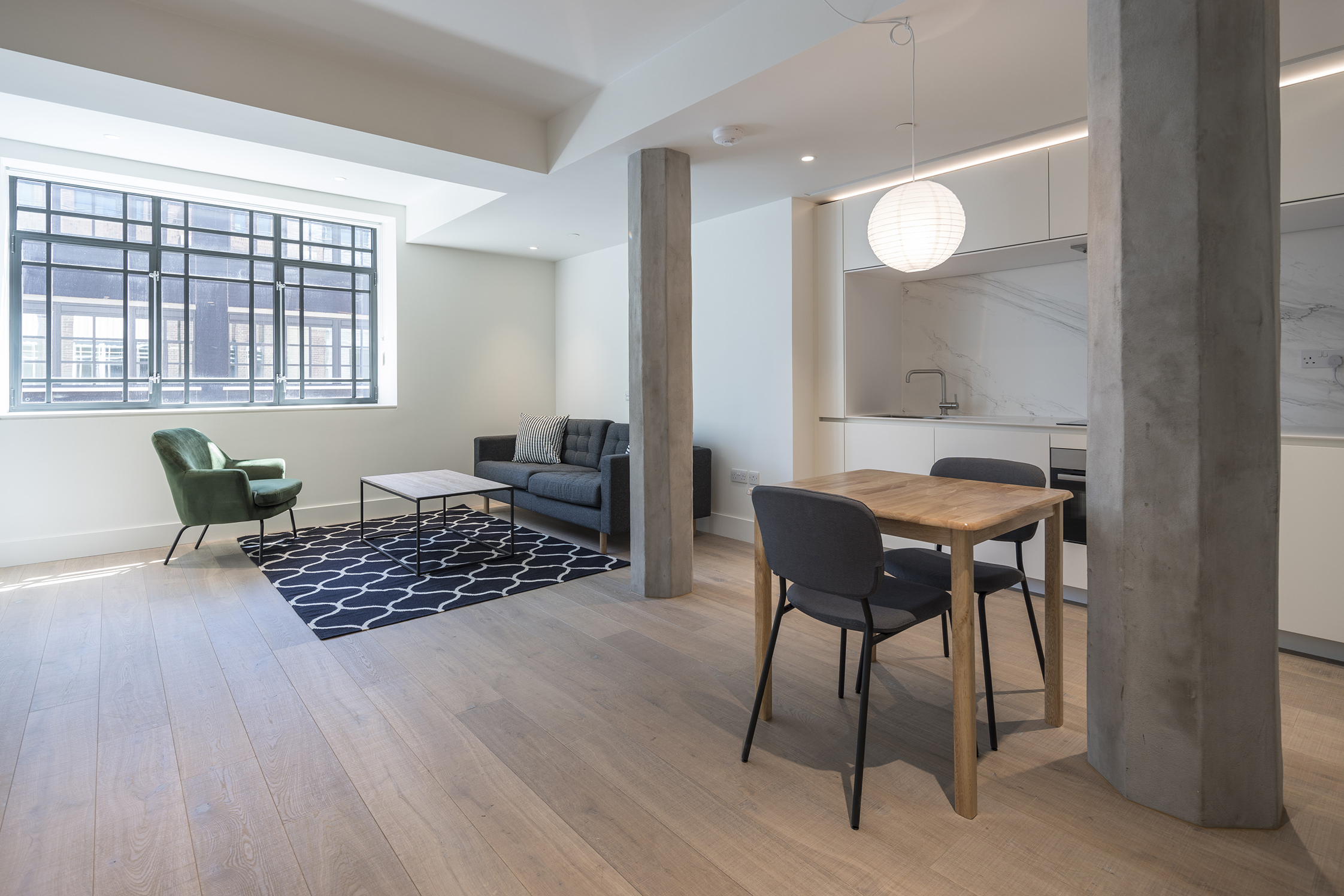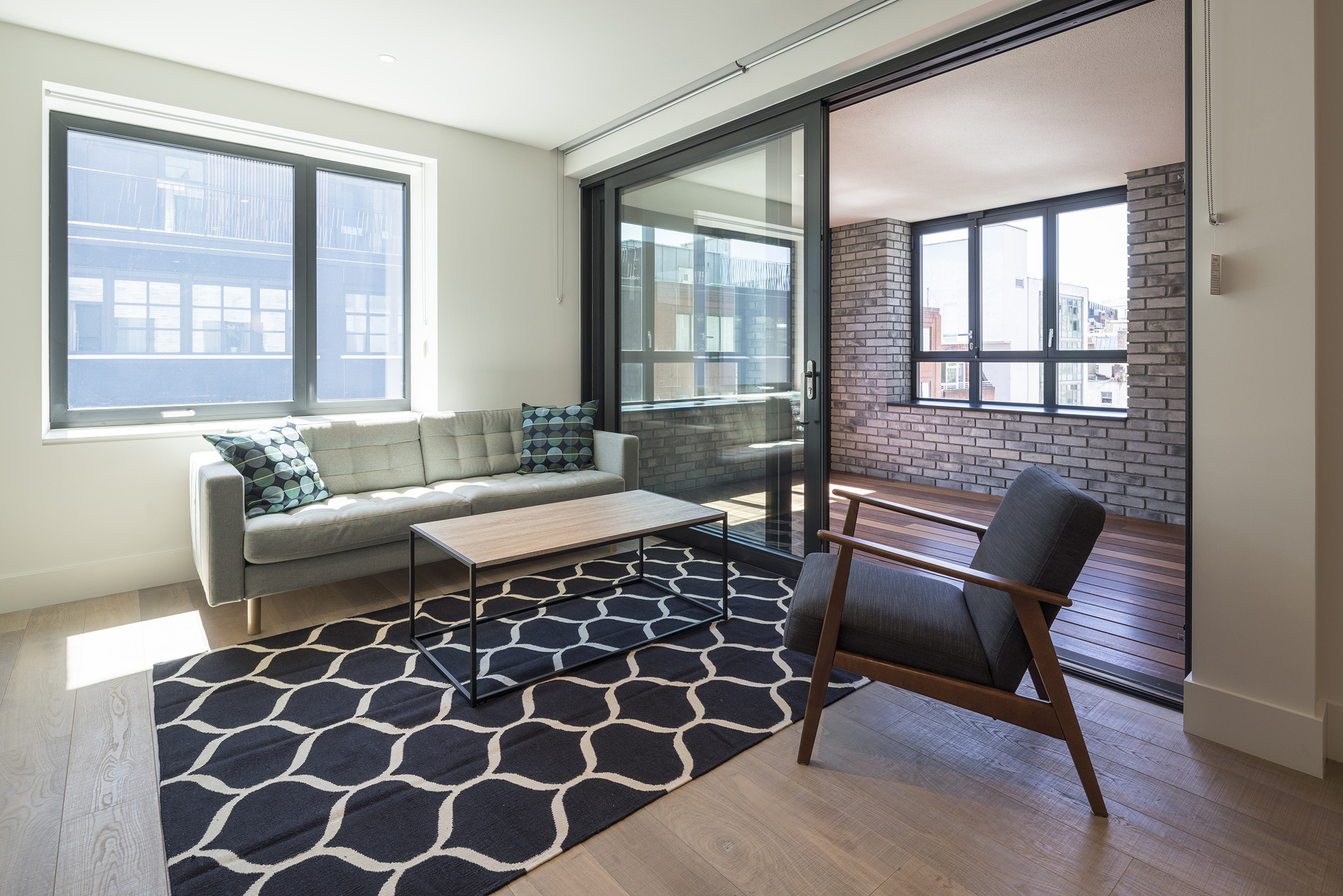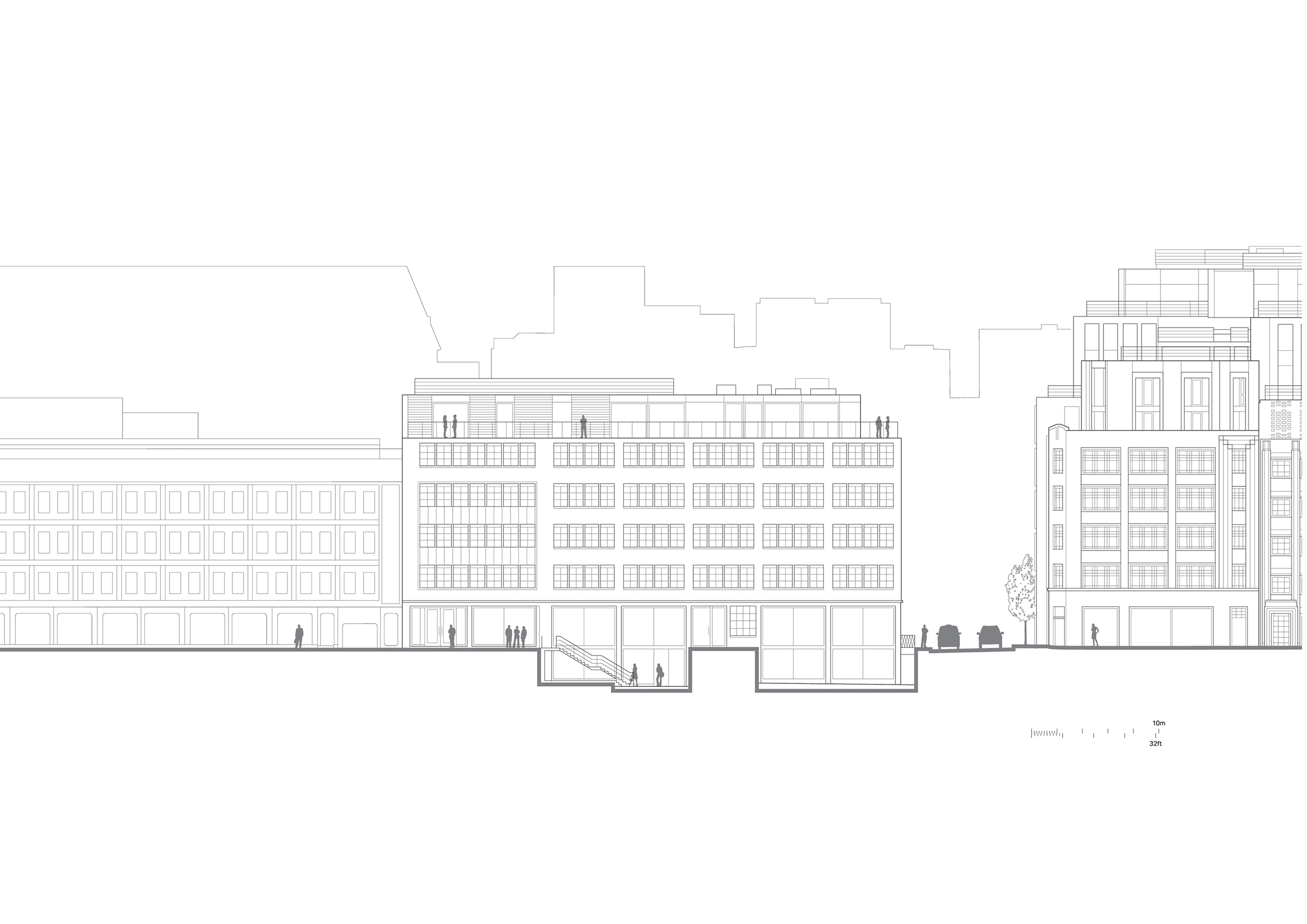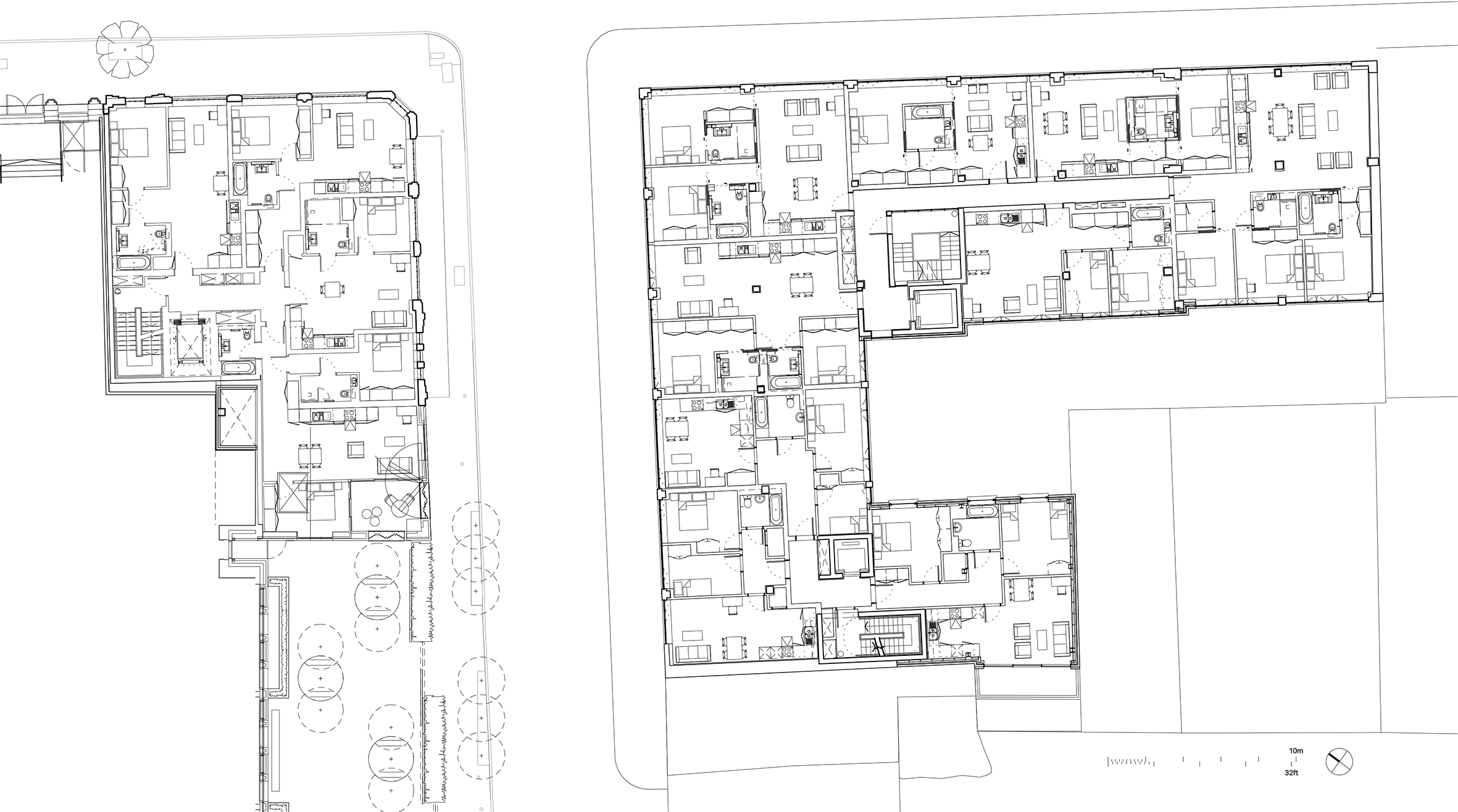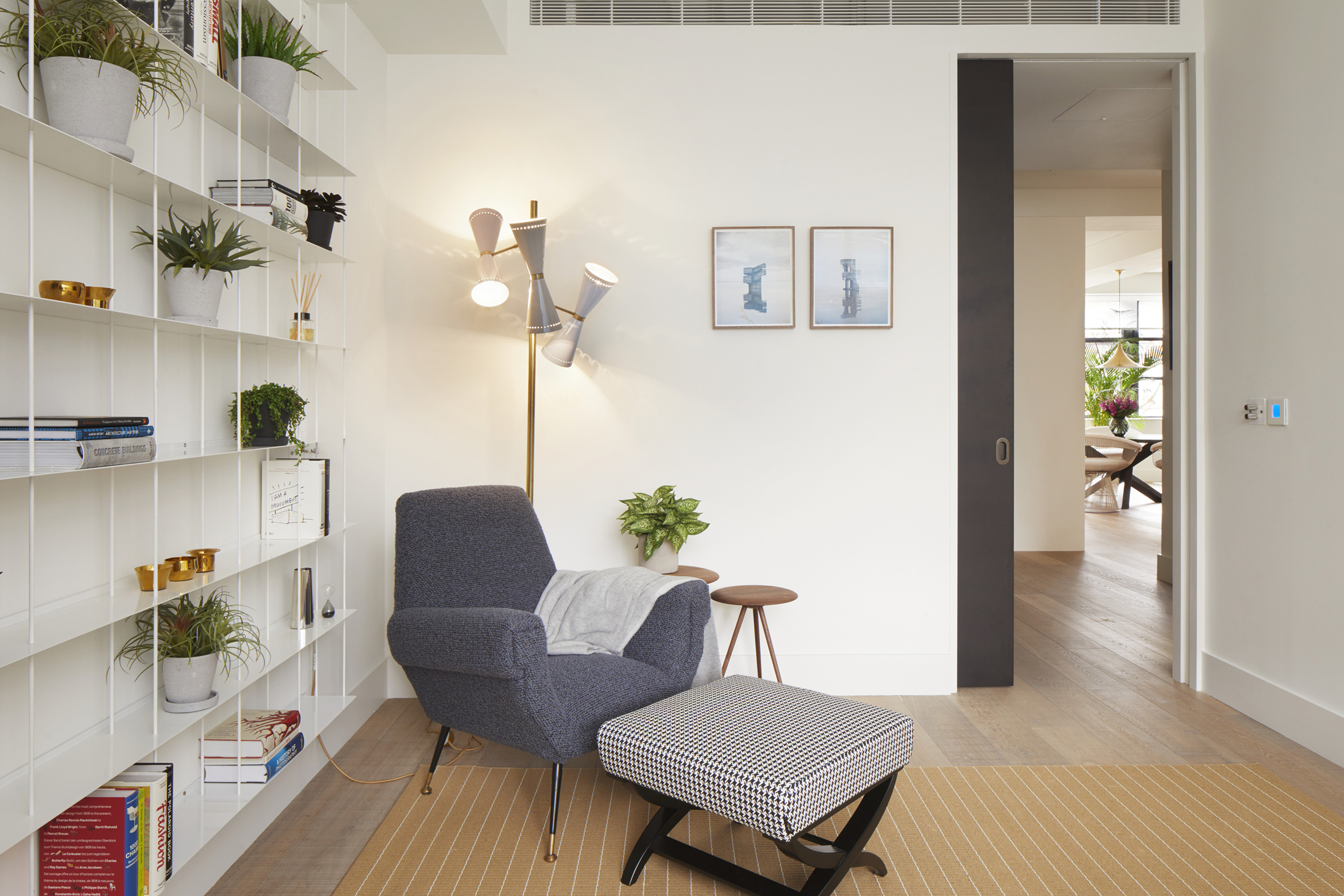 The Design Process
Asta House and Charlotte Apartments form a significant part of 80 Charlotte Street, a major mixed-use scheme in London's Fitzrovia that also includes commercial offices, retail and a new pocket park. Both residential elements focus on the adaptive reuse and upgrade of existing buildings to sustainably create high-quality homes.
The 19 Charlotte Apartments are private let and consist of partially remodeled commercial space with additional new build elements and sit within the main 80 Charlotte Street block, with their own private entrance from Whitfield Street. 16 furnished homes are currently let to University College Hospital at no cost as part of Derwent London's support for the NHS during the COVID-19 crisis.
The 36 Asta House apartments are in a neighbouring block, adapted from a former 1950s light industrial building more recently used as offices. Whilst the ground floor and basement have retained and updated their office use, the existing fabric of the three upper floors has been significantly upgraded and two extra storeys have been added to accommodate extra homes, adding some 25% to the total available area. The top floor steps back to respect the conservation area.
All apartments are finely detailed, creating a warmth rare in new build homes. Interiors are pared down yet welcoming in their use of materials, and chosen to be robust and high quality. Black detailing stands out against a white background and rougher tactile finishes are juxtaposed with smooth surfaces. Functional walls with integrated joinery for storage are included, with wardrobe units that act as wall-like partitions and a series of pocket doors divide the space as necessary.
The carbon footprint has been reduced by retaining as much of the facade and structure as possible, as well as including triple glazing and additional insulation, openable windows, natural ventilation and solar hot water heating panels.
Choose a few key elements you want to promote
Adaptive Reuse: Make's approach has been to retain as much as possible of the original structure and fabric. At Asta House the design assimilates existing freestanding columns leaving these exposed where appropriate to emphasise the historic character and semi-industrial quality of the building to minimise repetition within the apartments themselves.
Outside space: The scheme has prioritised both private and communal outdoor amenity space for wellbeing, that are often difficult to achieve in a refurbished project in central London.
Download PDF