50 and 65 Harbord Square
Entry type:

Number/street name:
50 and 65 Harbord Square
Address line 2:

City:
London
Postcode:
E14 9QH
Architect:
Patel Taylor
Architect contact number:
02072782323
Developer:
Canary Wharf Group.
Planning Authority:
London Borough of Tower Hamlets
Planning consultant:
GVA
Planning Reference:
PA/17/01344
Date of Completion:
05/2021
Schedule of Accommodation:
38x No. 1bed | 42x No. 2bed | 31x No. 3bed | 32x No. 4bed |
Tenure Mix:
100% affordable
Total number of homes:
143
Site size (hectares):
0.56 hectare
Net Density (homes per hectare):
255
Size of principal unit (sq m):
66.6
Smallest Unit (sq m):
51.9
Largest unit (sq m):
121.1
No of parking spaces:
11 Wheelchair accessible spaces on-plot
Scheme PDF Download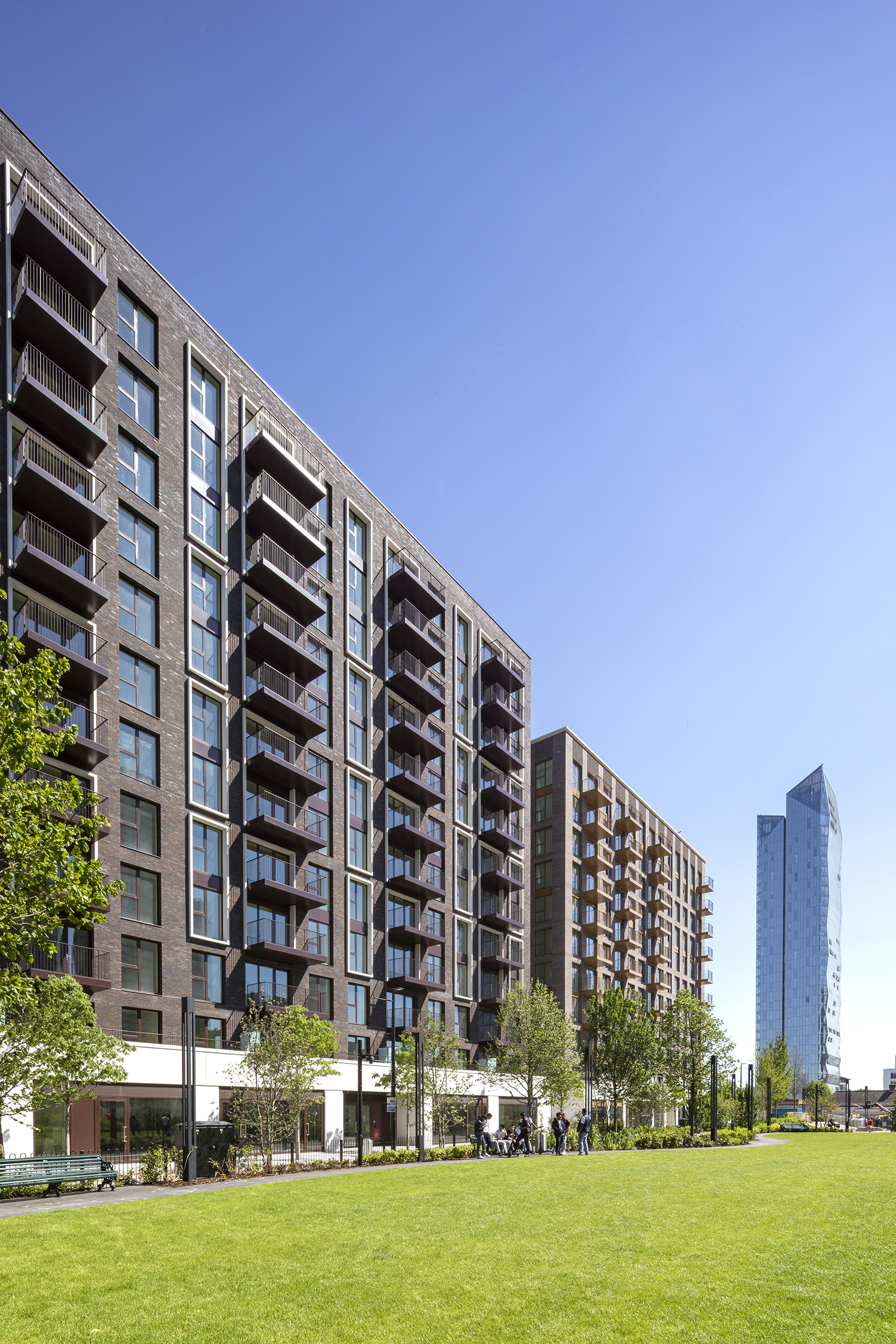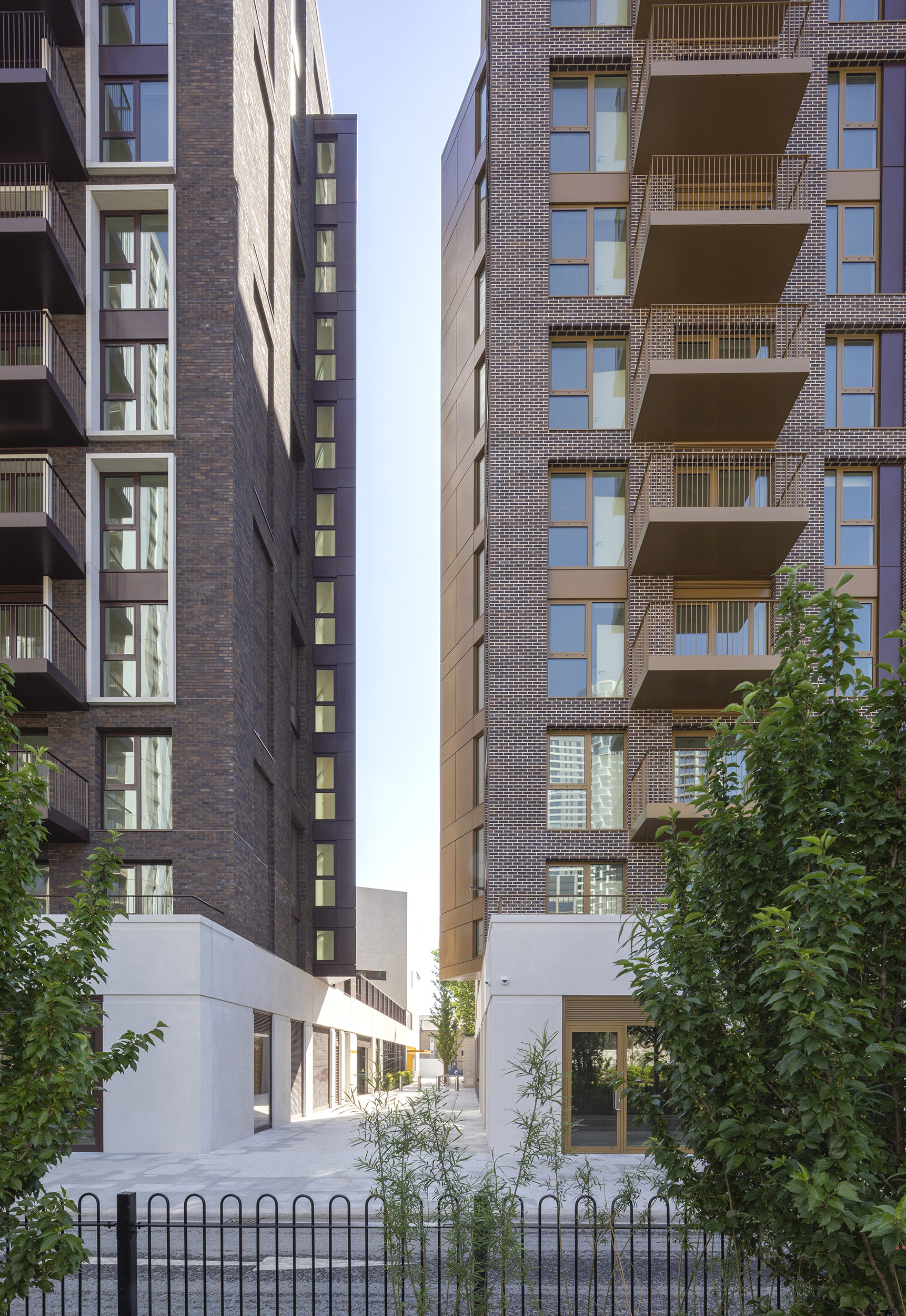 Planning History
An Outline Planning Application (by others) for the whole masterplan was submitted on 09 December 2013 and approved on 24 December 2014. NMAs were approved in March 2015 and in October 2016. RMA applications for Plots H1, 3 and 4 were submitted in January 2015 and granted approval in 2016 with an accompanying NMA for the school which was approved in October 2016. The RMA for housing, health centre and sports centre was submitted on 12 May 2017 and approved on 22 November 2017. A RMA for the school was submitted on 31 March and approved on 10 November 2017.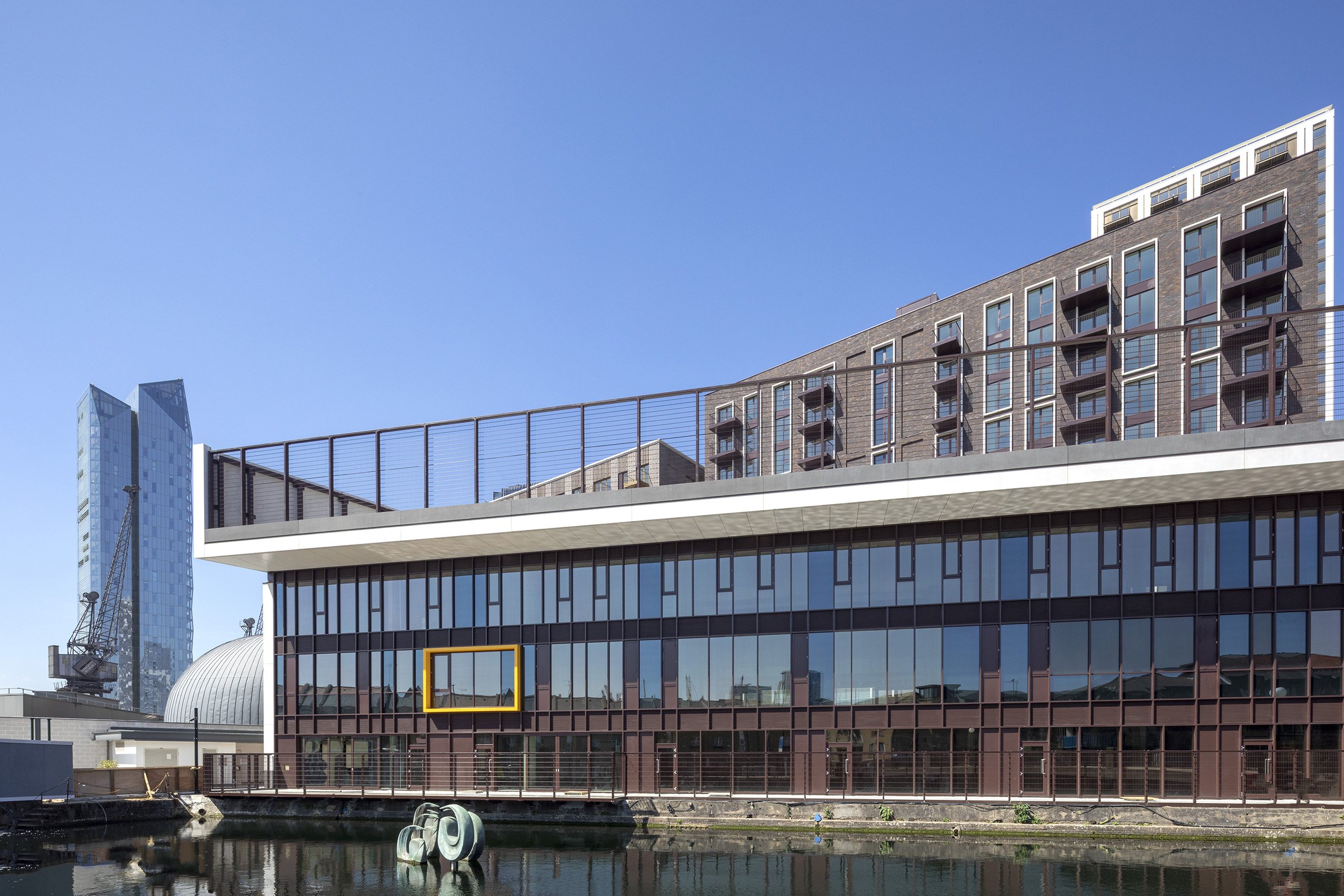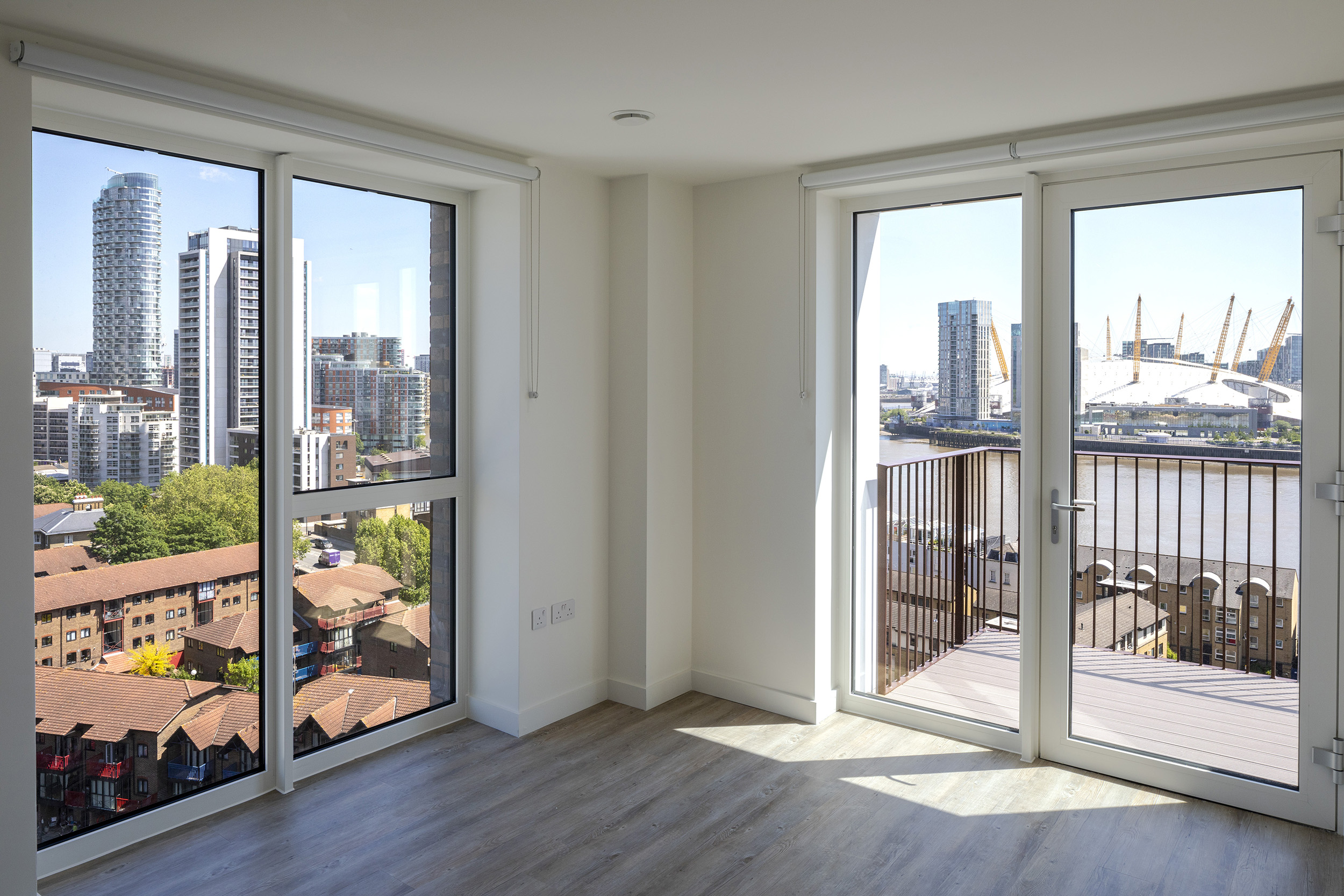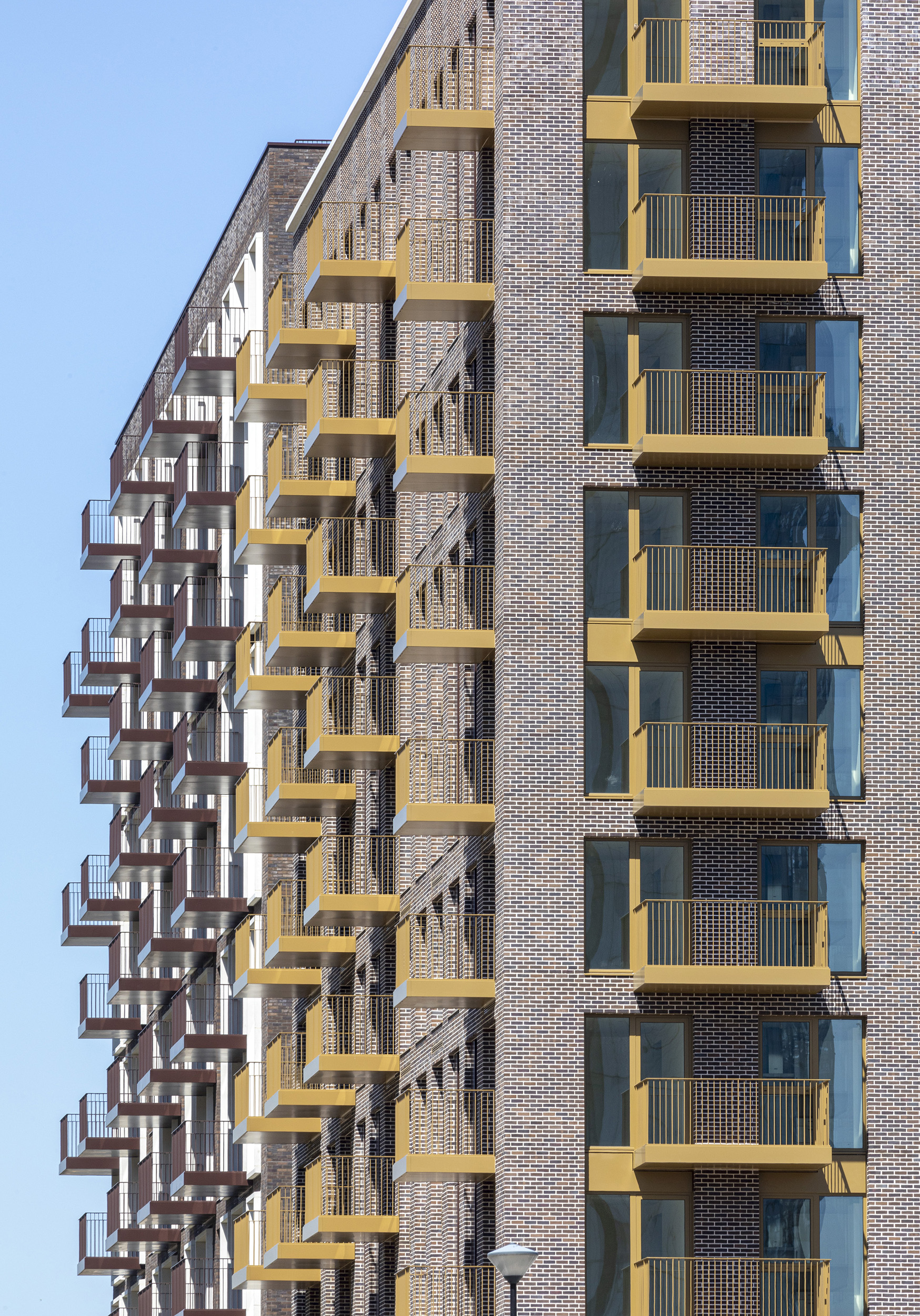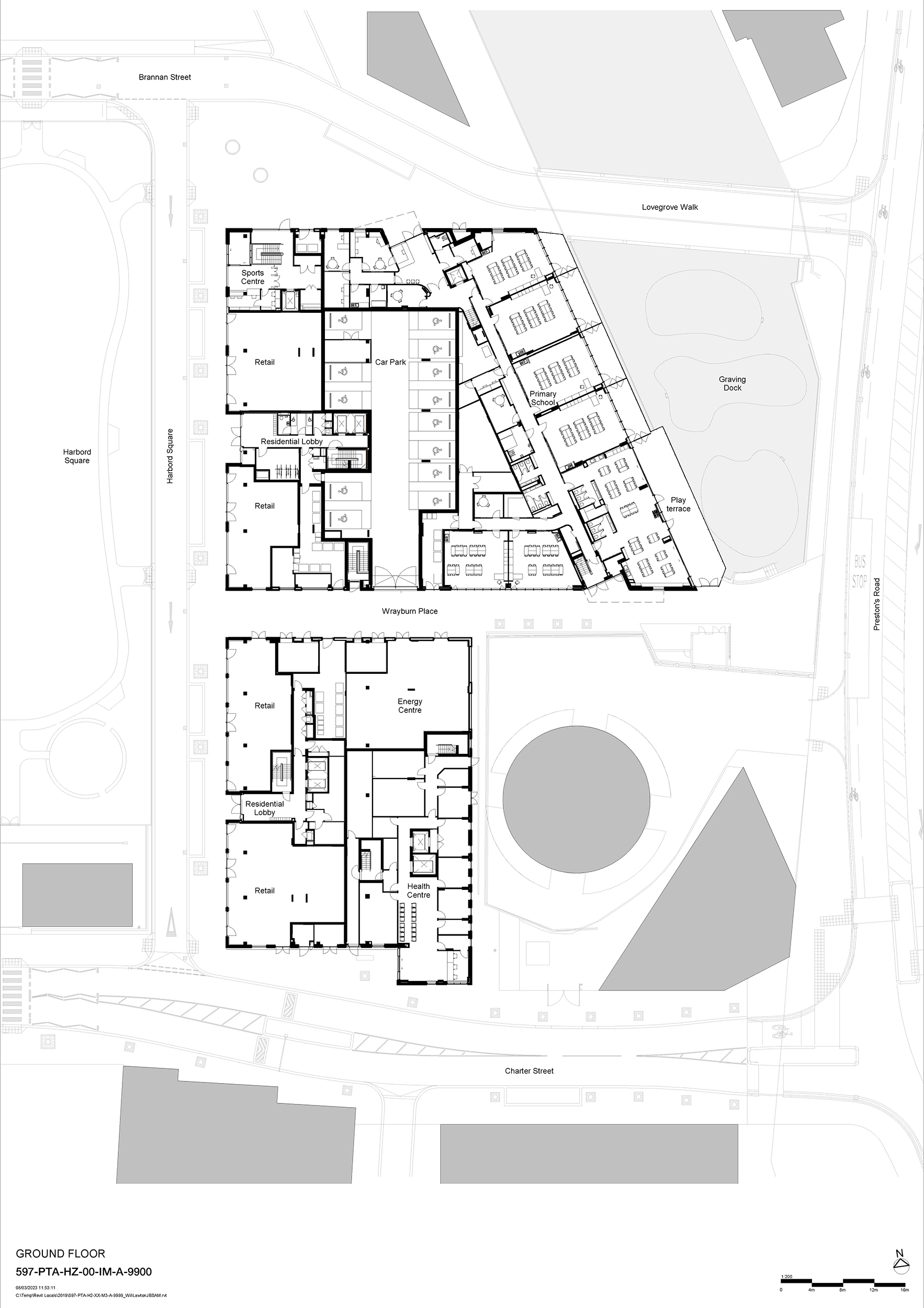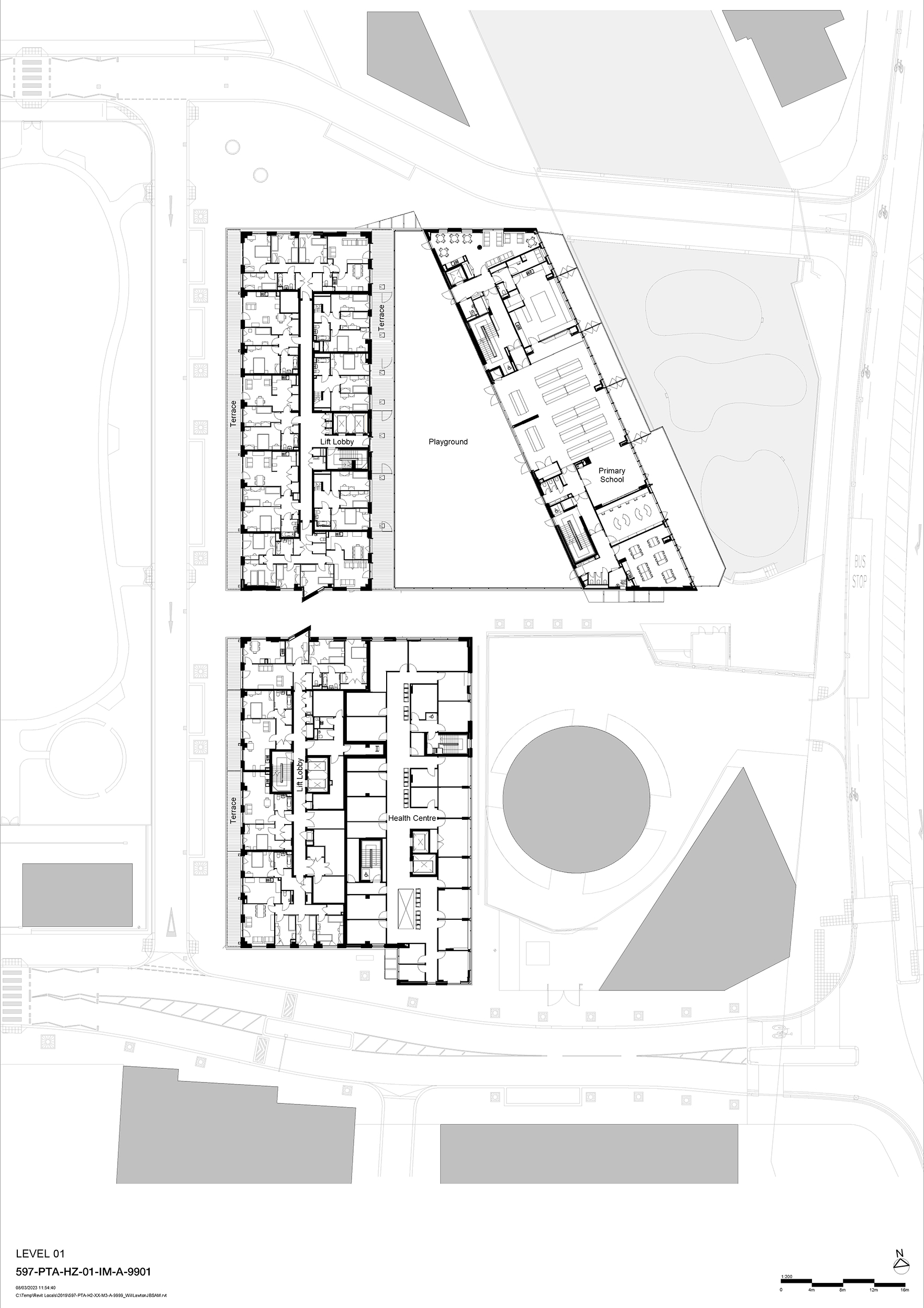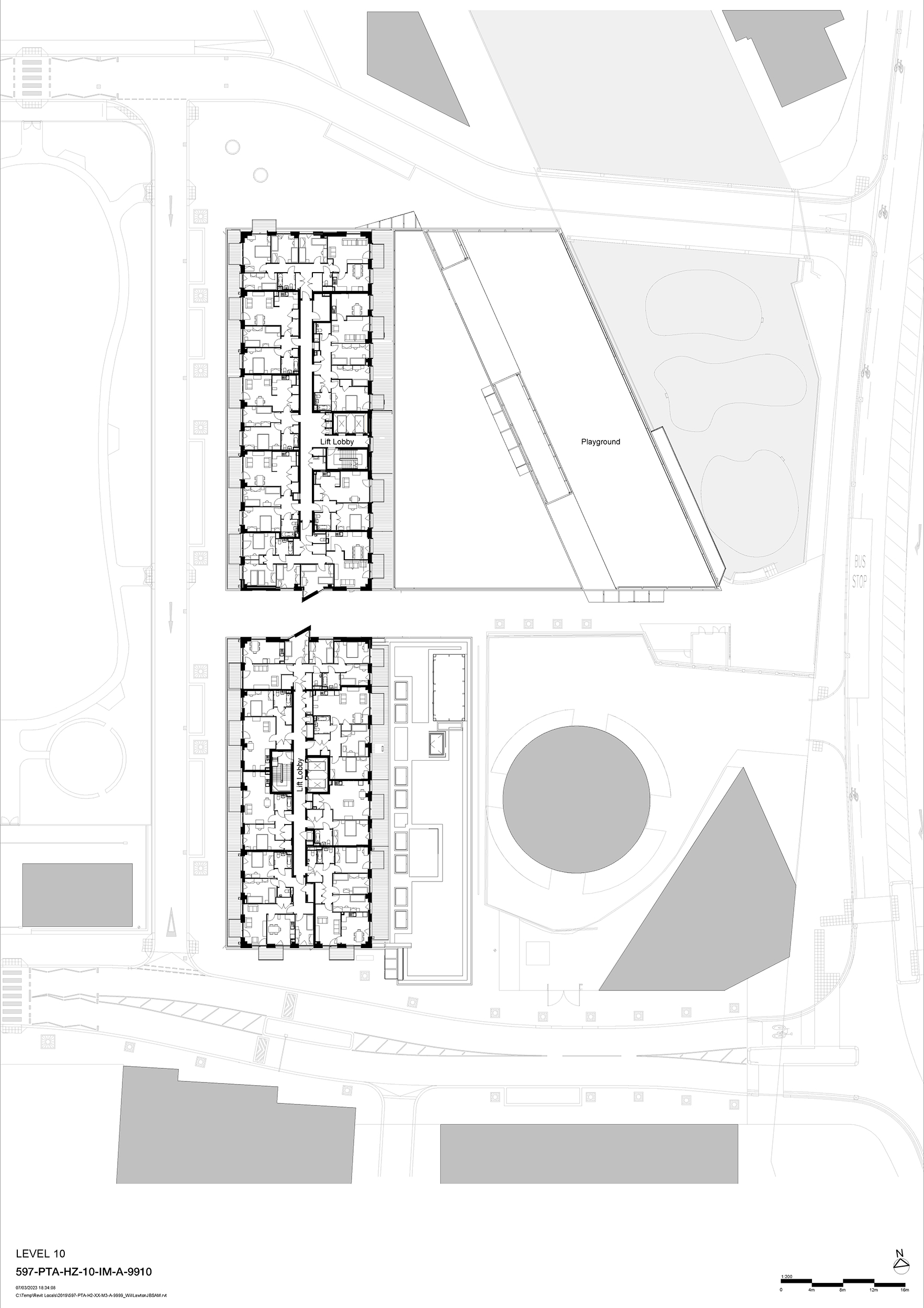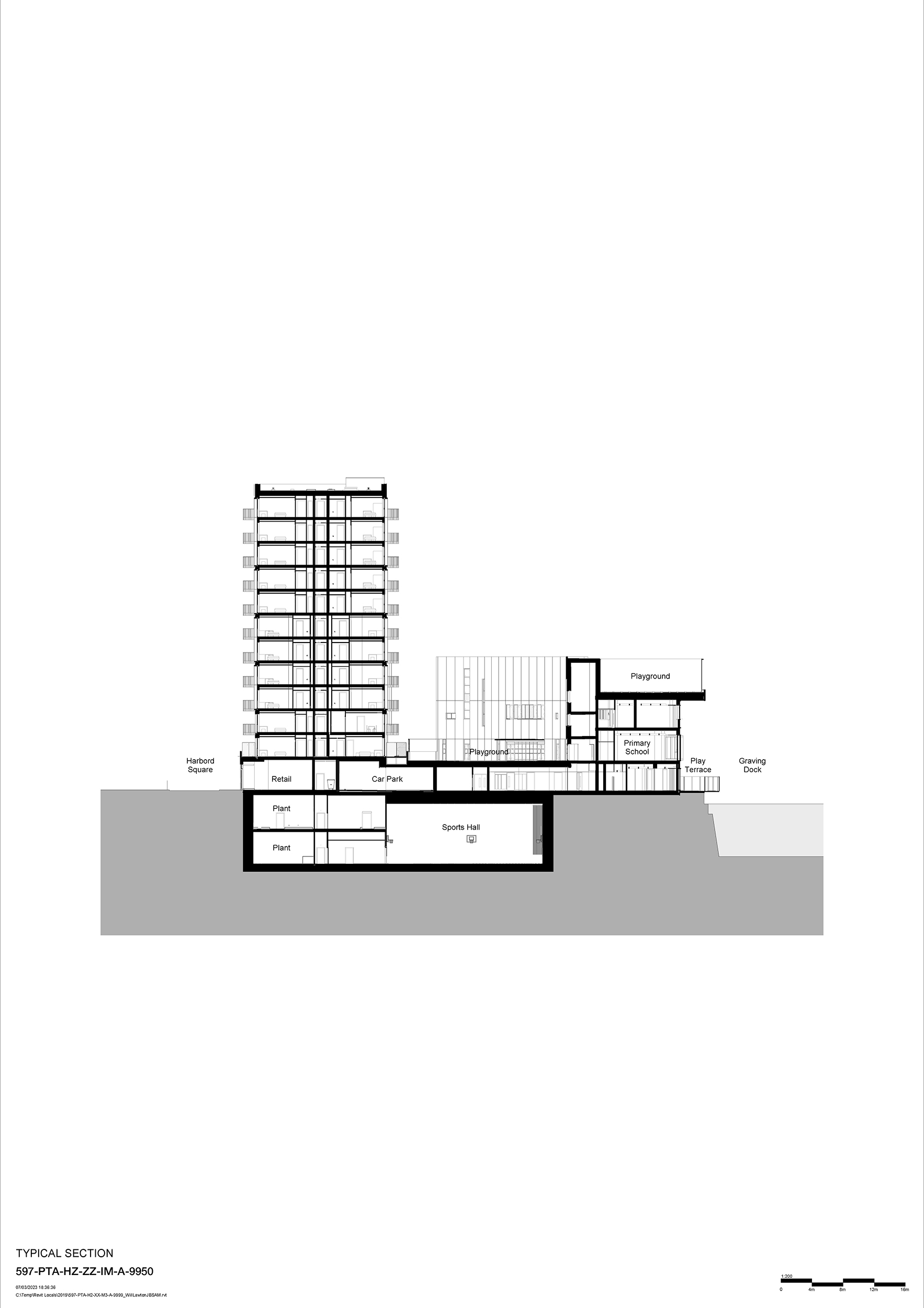 The Design Process
Working within the Allies + Morrison masterplan for Wood Wharf, Patel Taylor designed two 10 and 11-storey parkside residential buildings which provide 143 affordable homes, a local authority primary school for 420 pupils, a leisure centre, a NHS medical centre and energy substation.
Working alongside Canary Wharf, Patel Taylor developed the scheme from conceptual design to delivery and practical completion to deliver the affordable housing component and community functions for the first phase of a mixed-use scheme. 50 and 65 Harbord Square provides a broad range of new uses and activities in a unique setting and creates an almost self-sufficient microcosm of a city within just one small development.
The site presented a unique set of opportunities to establish a gateway building and stitch two communities together. Maintaining an efficient plan and a rigorous approach when crafting the façade enabled a higher envelope specification than normally associated with affordable housing. The buildings calmly line the edge of the new Harbord Square Park, complement the adjacent residential towers, and manage the transition between the nearby Coldharbour conservation area and Wood Wharf.
The development parcel by Canary Wharf reached completion in 2021 and is now fully let as residents have moved into their new homes. The leisure facility opened in September 2022, whilst the NHS Health Centre is due to open in early 2023. The London Borough of Tower Hamlets' fit-out works on the school are nearing completion with opening anticipated in September of this year. 50 and 65 Harbord Square creates a sustainable community where none existed before. A place where people can learn, grow, relax, play, work and interact with the existing neighbourhoods. Residents can benefit from calming dockside walks along Blackwall basin or enjoy the buzzing atmosphere of Canary Wharf or even central London- just a short train ride away.
Choose a few key elements you want to promote
100% affordable homes / Sustainable communities / Parkside residential buildings / A local authority primary school for 420 pupils, a leisure centre, a NHS medical centre and energy substation.
Download PDF