333 Kingsland Road & Hackney New Primary School
Number/street name:
333 Kingsland Road
Address line 2:
Hackney
City:
London
Postcode:
E8 4DR
Architect:
Henley Halebrown
Architect contact number:
020 7033 9700
Developer:
Thornsett Group (Housing Developer).
Contractor:
Thornsett Structures
Planning Authority:
London Borough of Hackney
Planning Reference:
2016/2207
Date of Completion:
06/2020
Schedule of Accommodation:
6,500m2 Residential, 1,735m2 School, 300m2 Retail space. 68 mixed tenure homes (10% wheelchair accessible). 34 x 1 bed flats; 31 x 2 bed flats; 3 x 3 bed flats
Tenure Mix:
50% intermediate rent, 50% private
Total number of homes:
68
Site size (hectares):
0.2228 (School and Residential)
Net Density (homes per hectare):
302
Size of principal unit (sq m):
74.0
Smallest Unit (sq m):
50sqm
Largest unit (sq m):
132sqm
No of parking spaces:
Car free development
Scheme PDF Download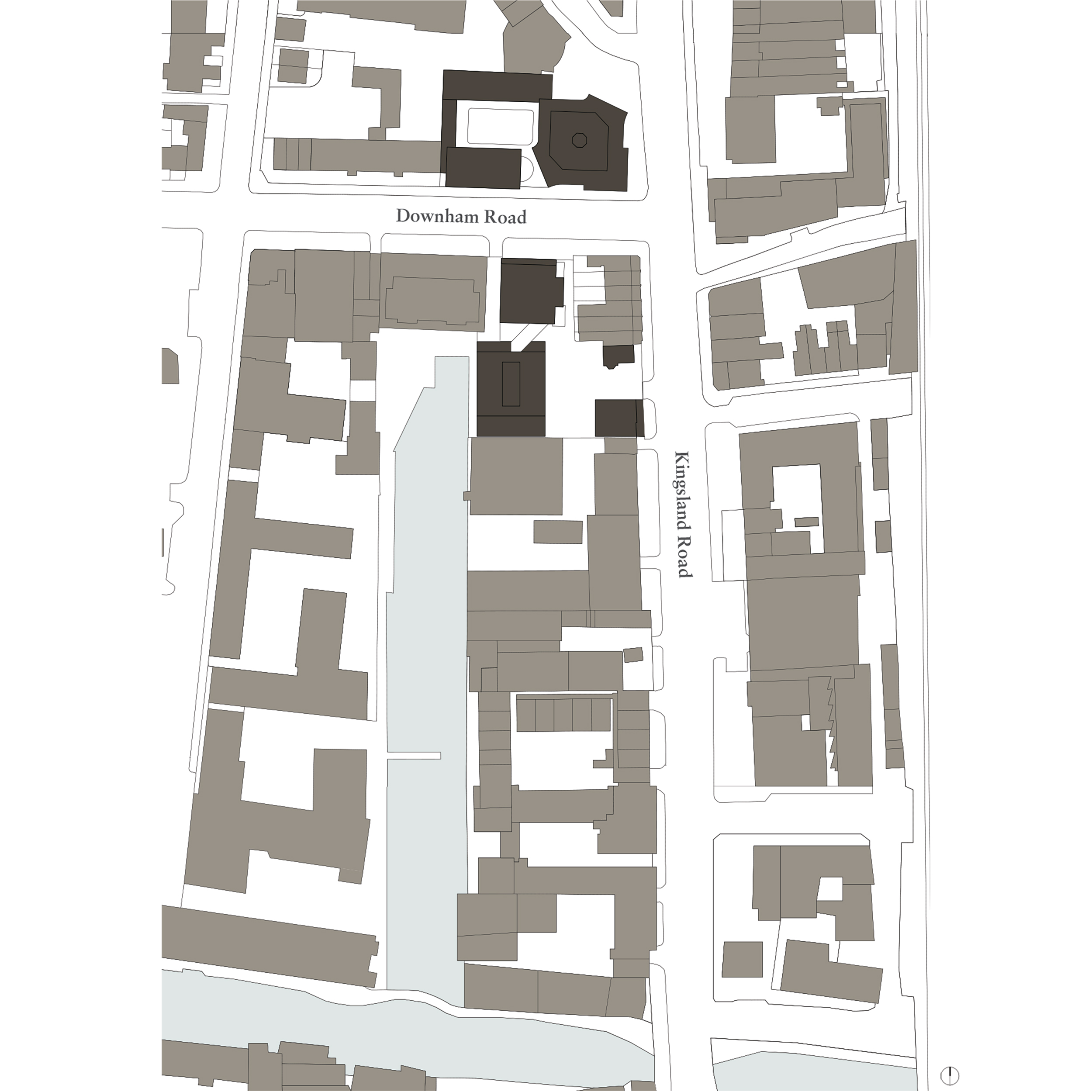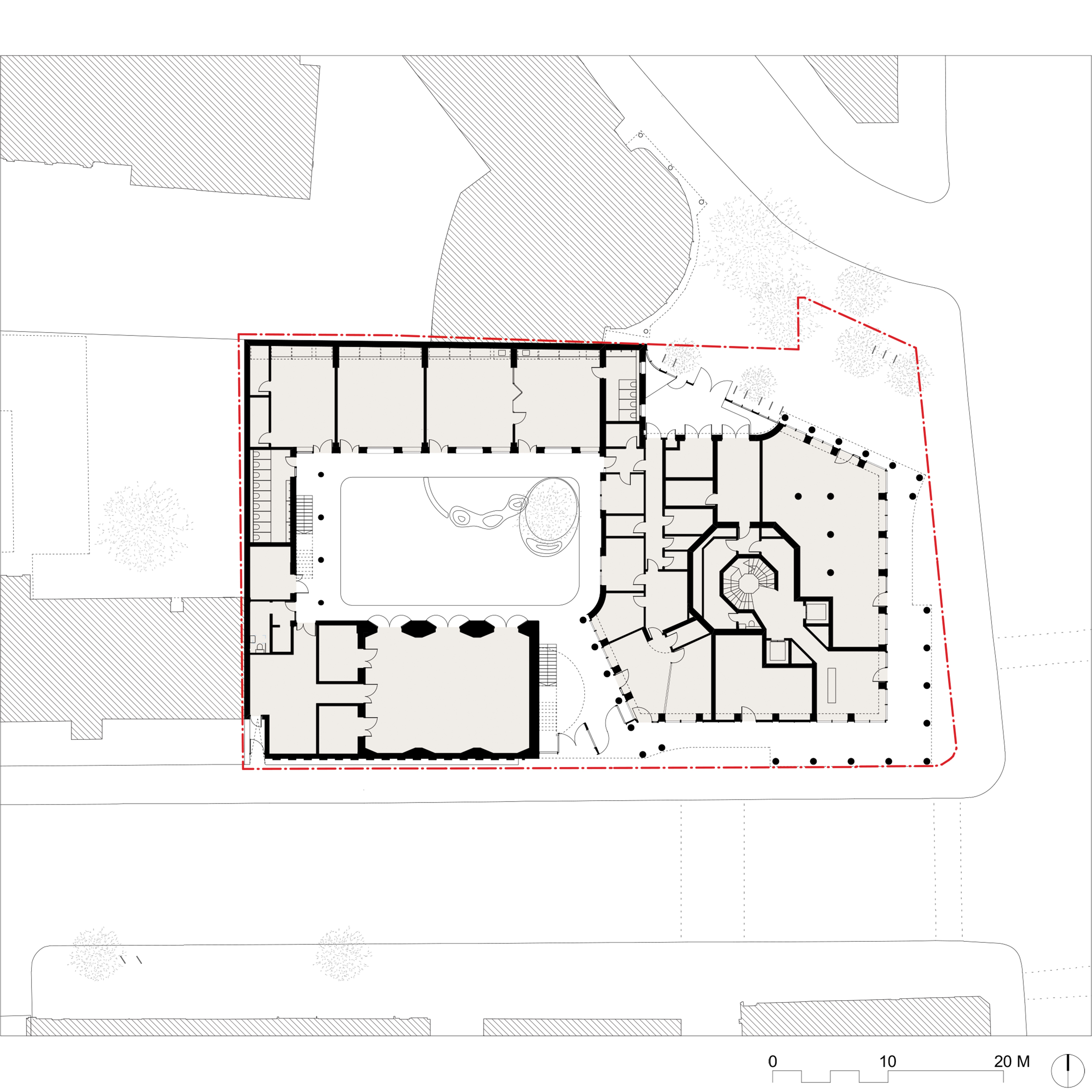 Planning History
In conjunction with public consultation and regular meetings with Hackney New Primary School, we worked closely throughout the design process with the local authority planners and their design and conservation team in the London Borough of Hackney. Given the proximity of the site to an historic district we arranged numerous workshops and presentations, prepared visualisations and study models at every stage to explore and communicate the design as it developed. The feedback that was incorporated into the development of this mixed-use project with affordable housing. Planning was granted in 2017 and the scheme completed in 2020.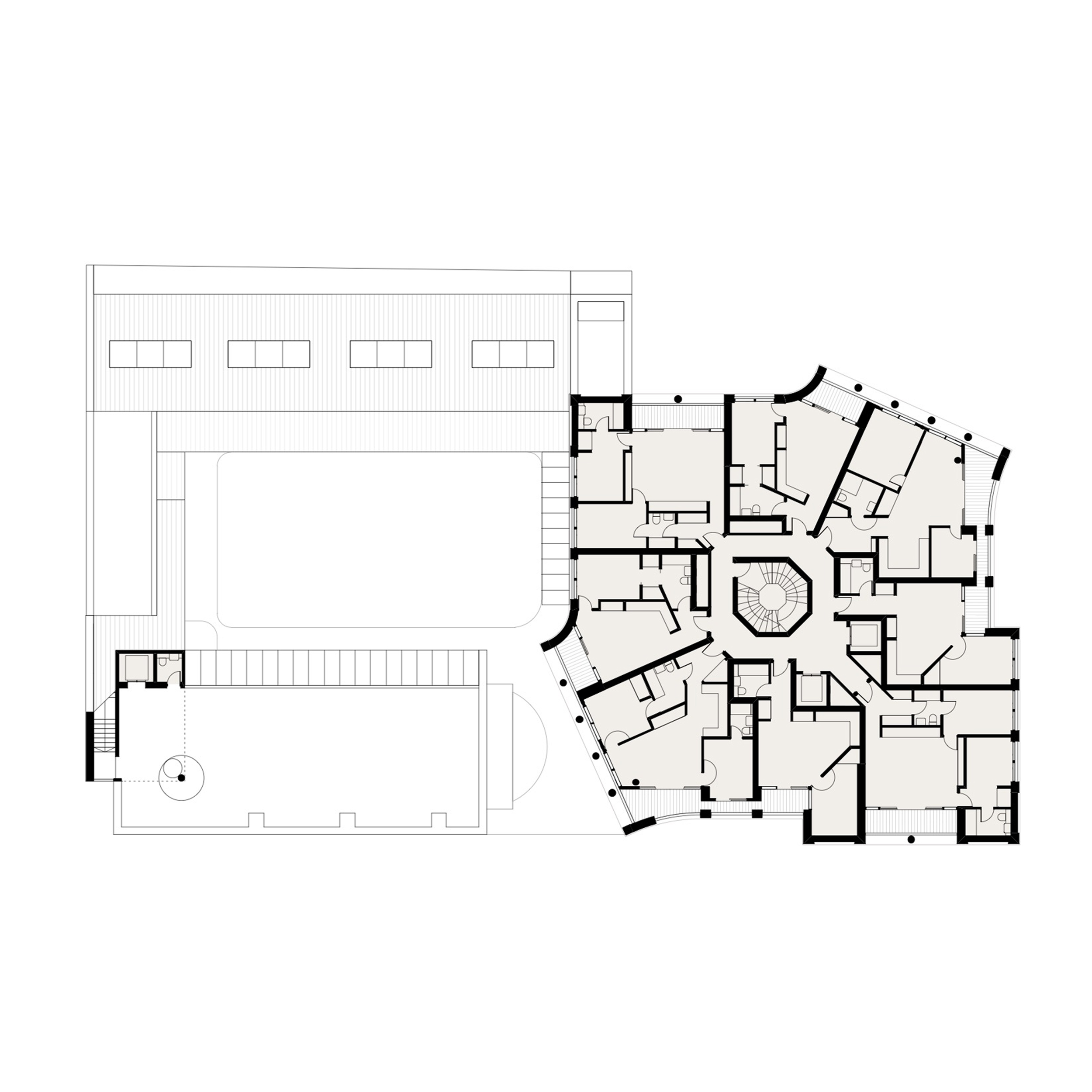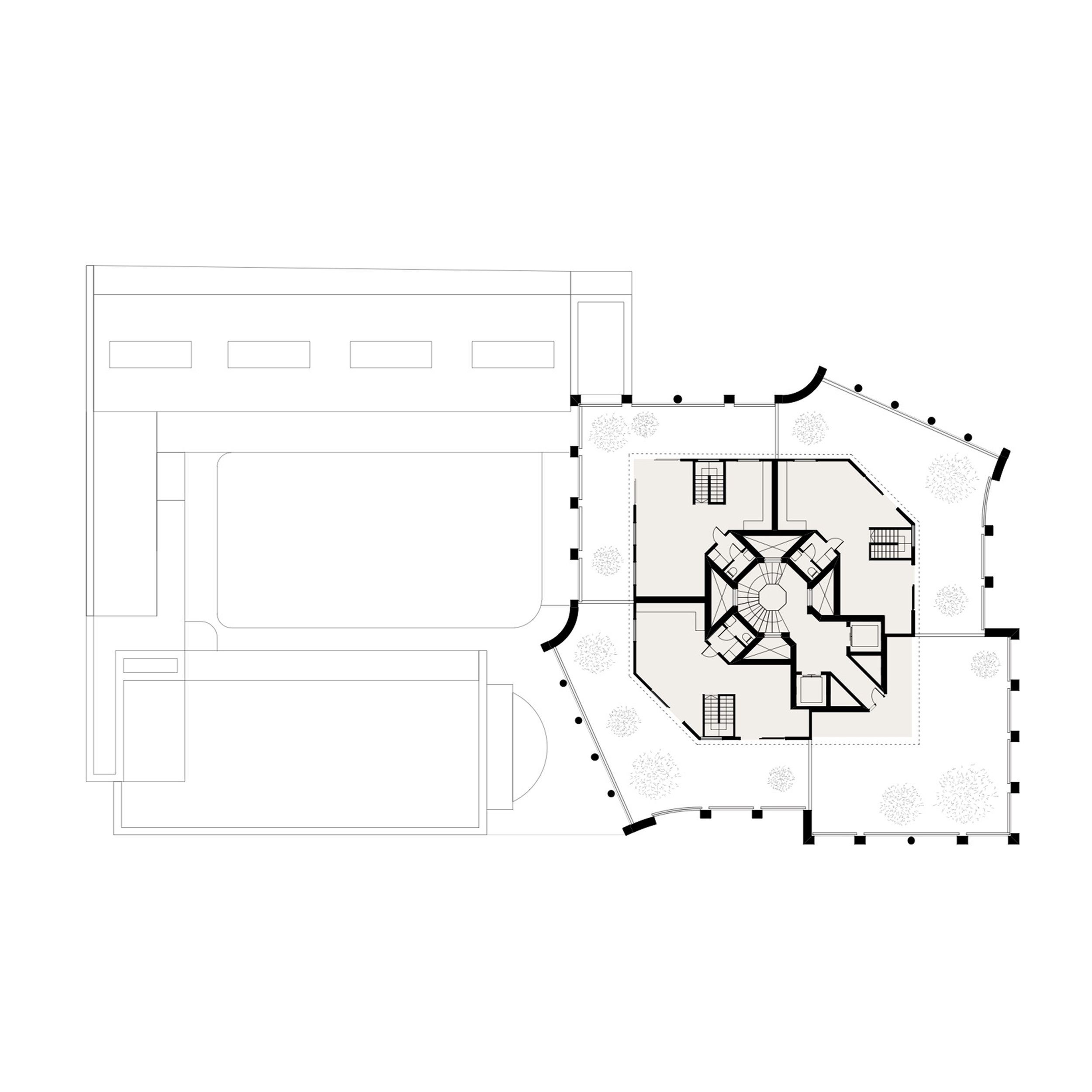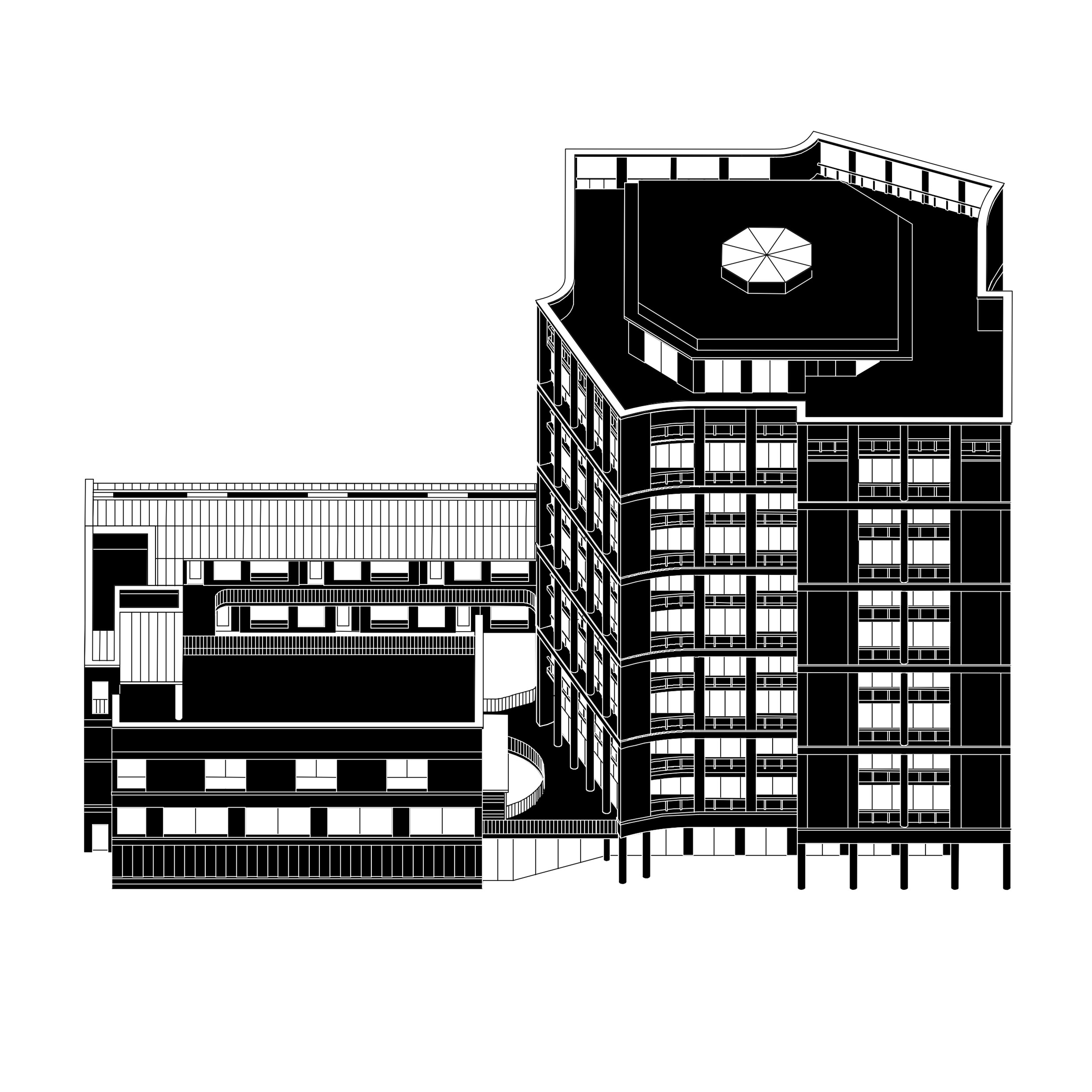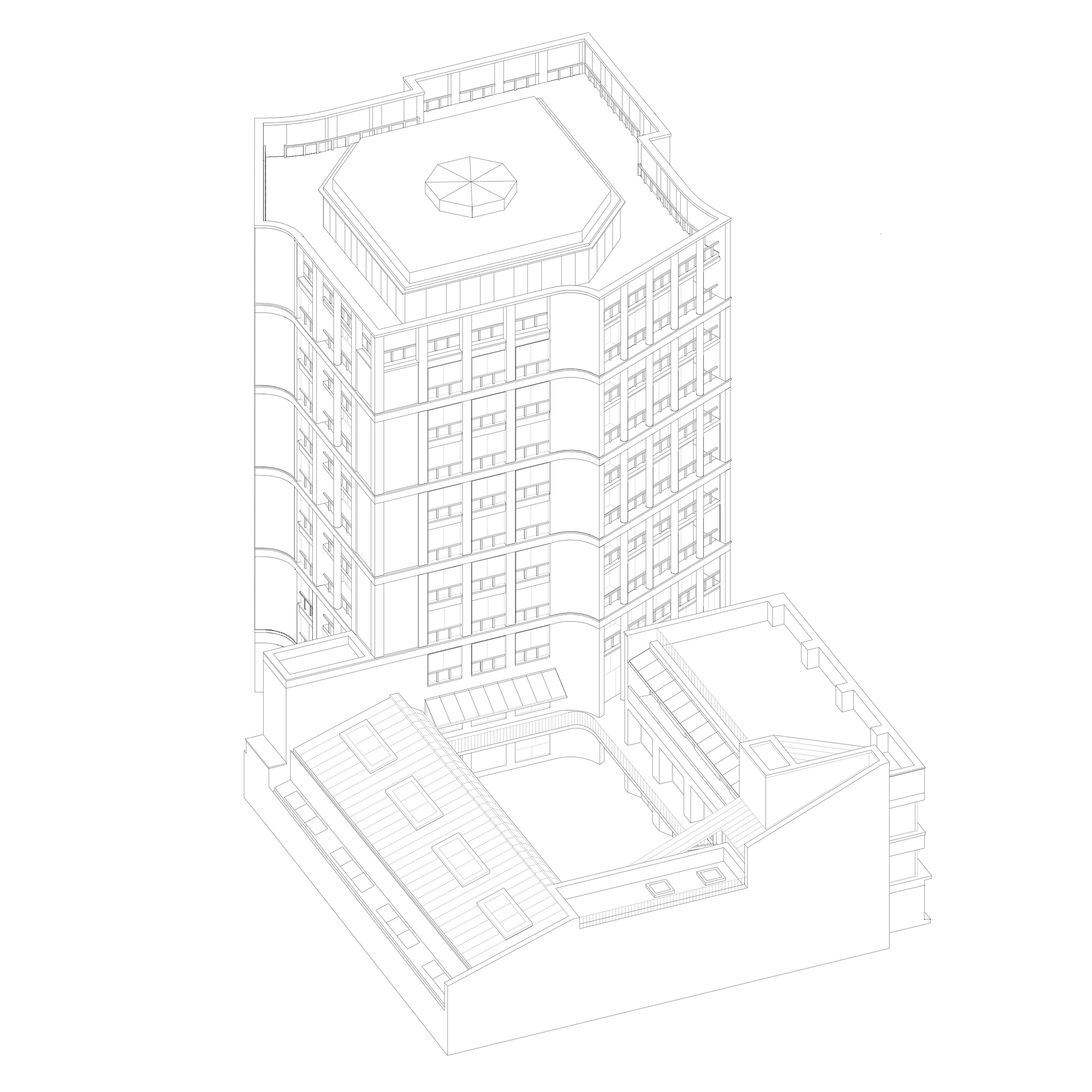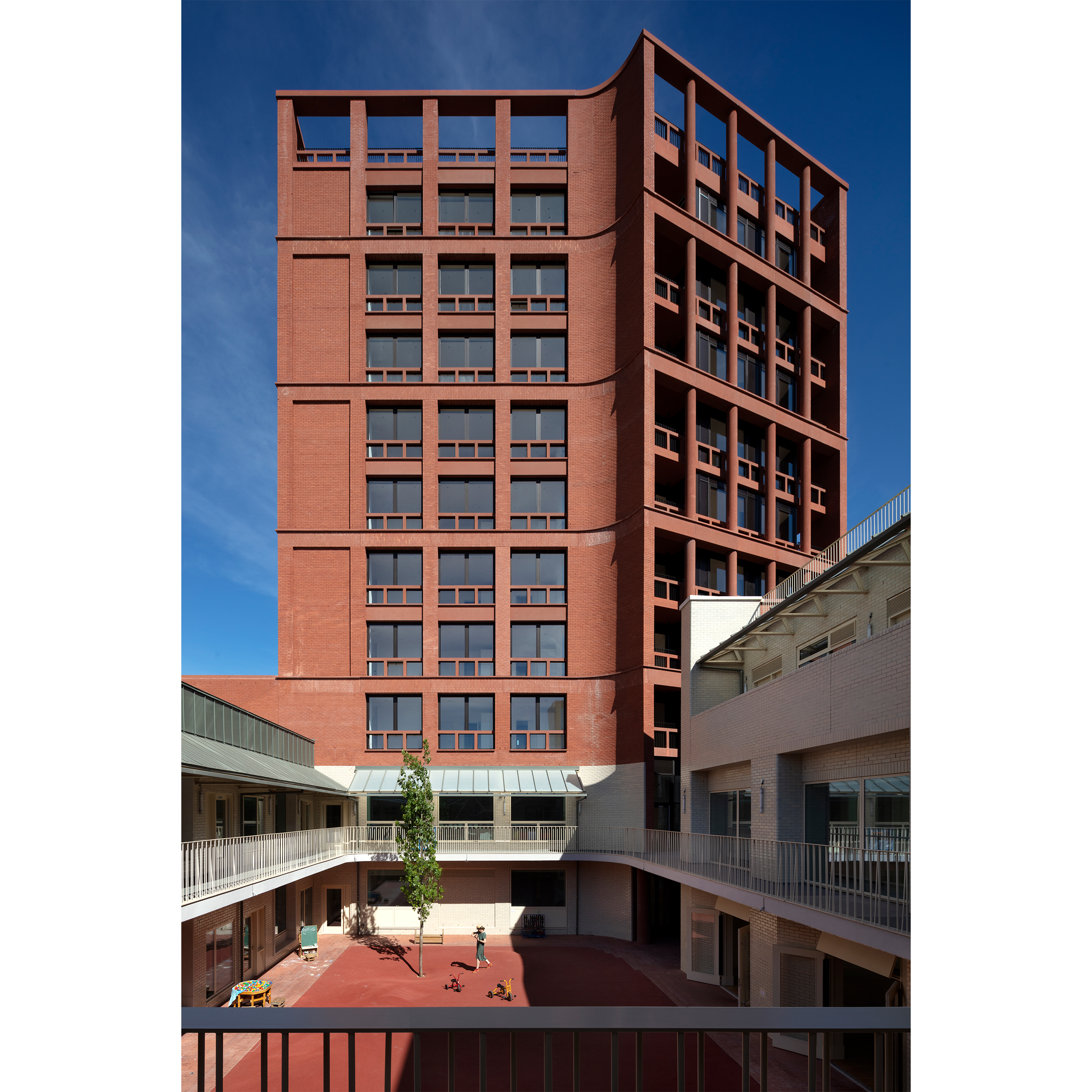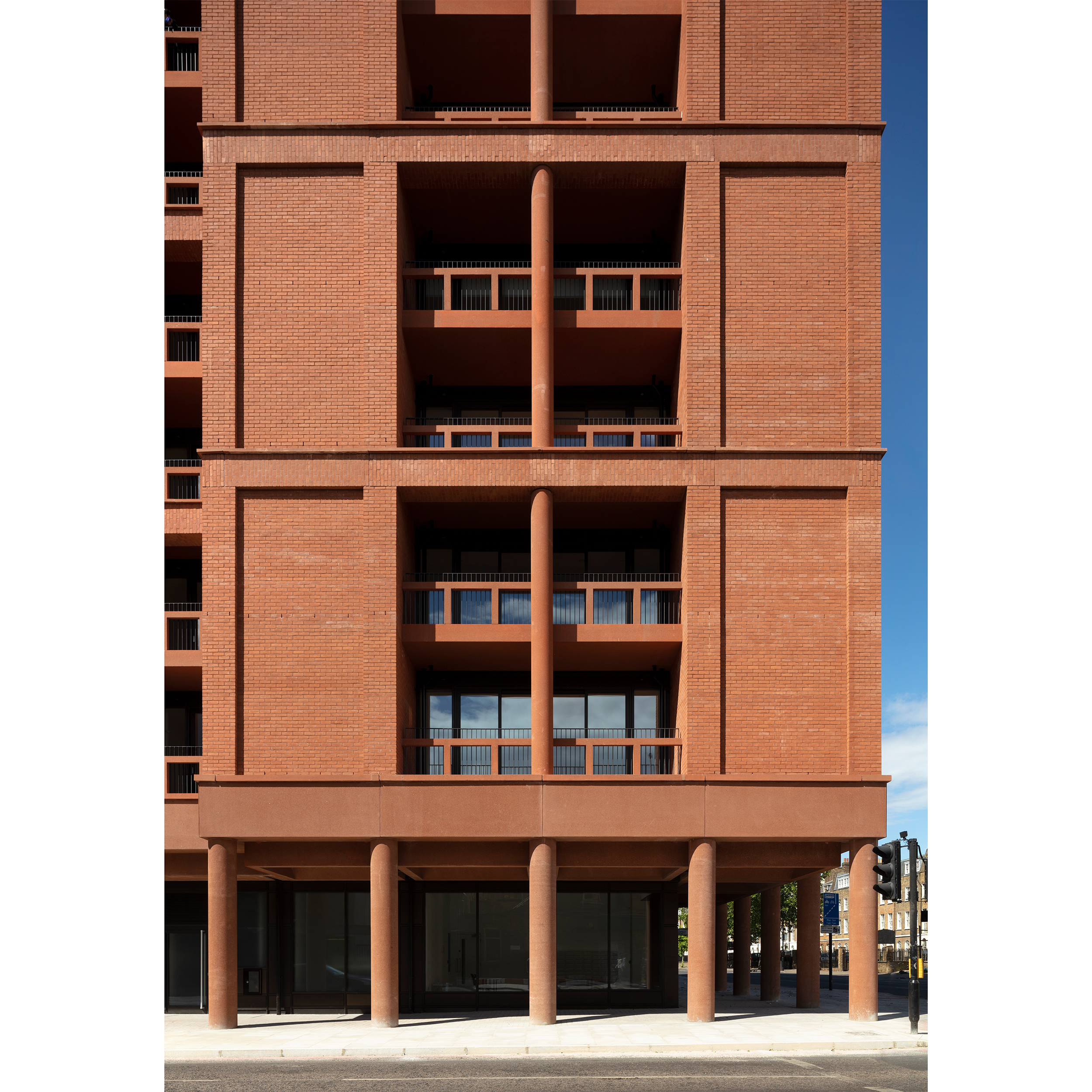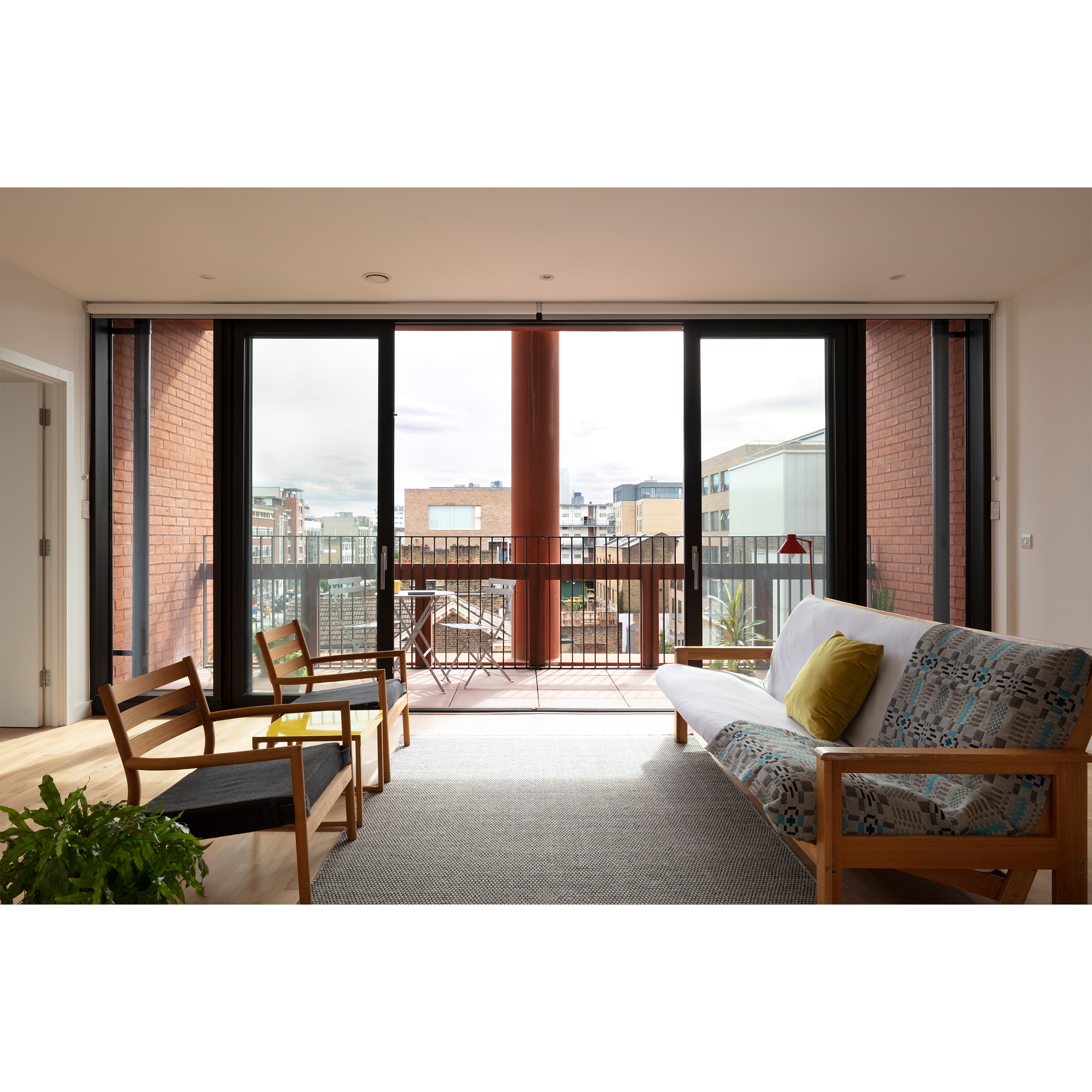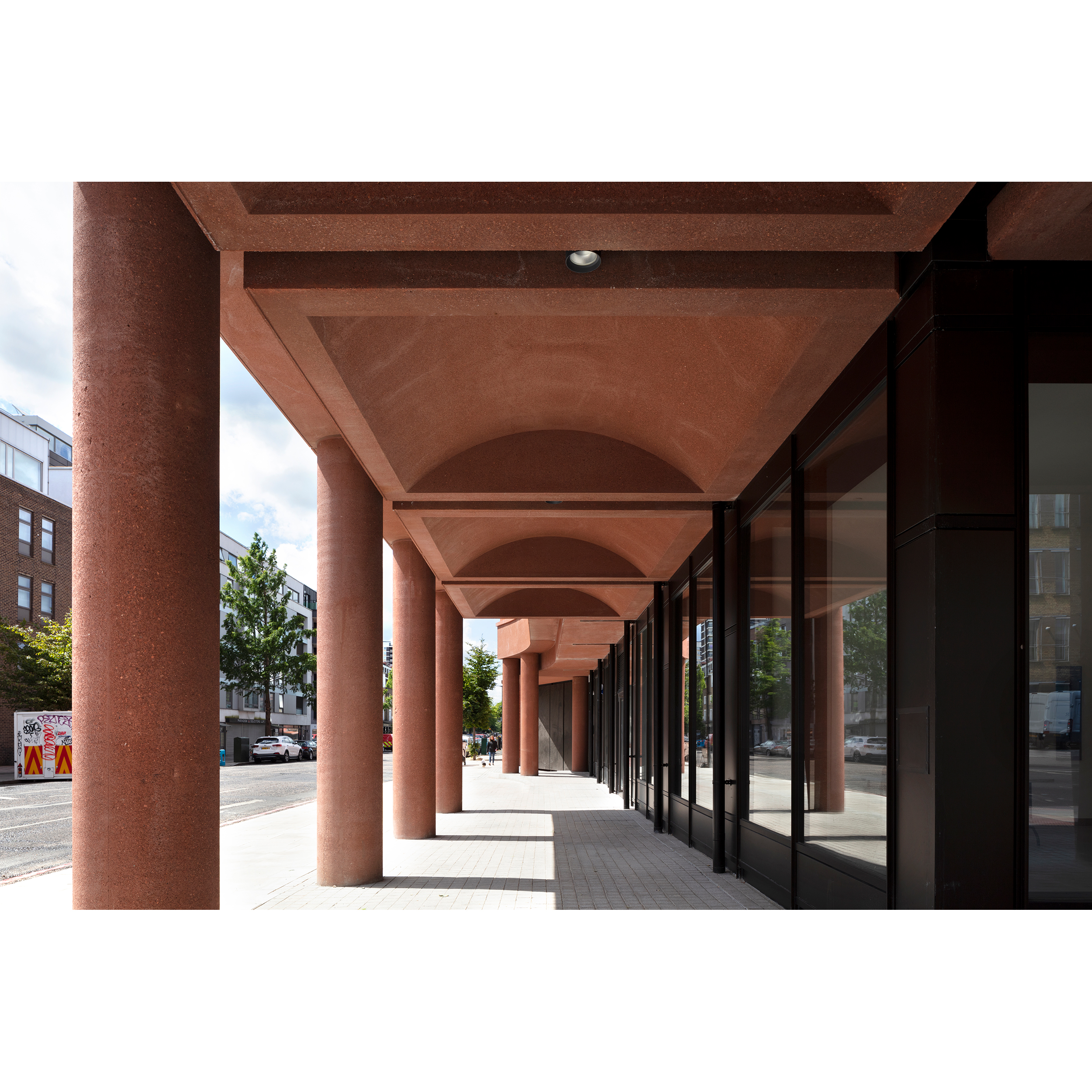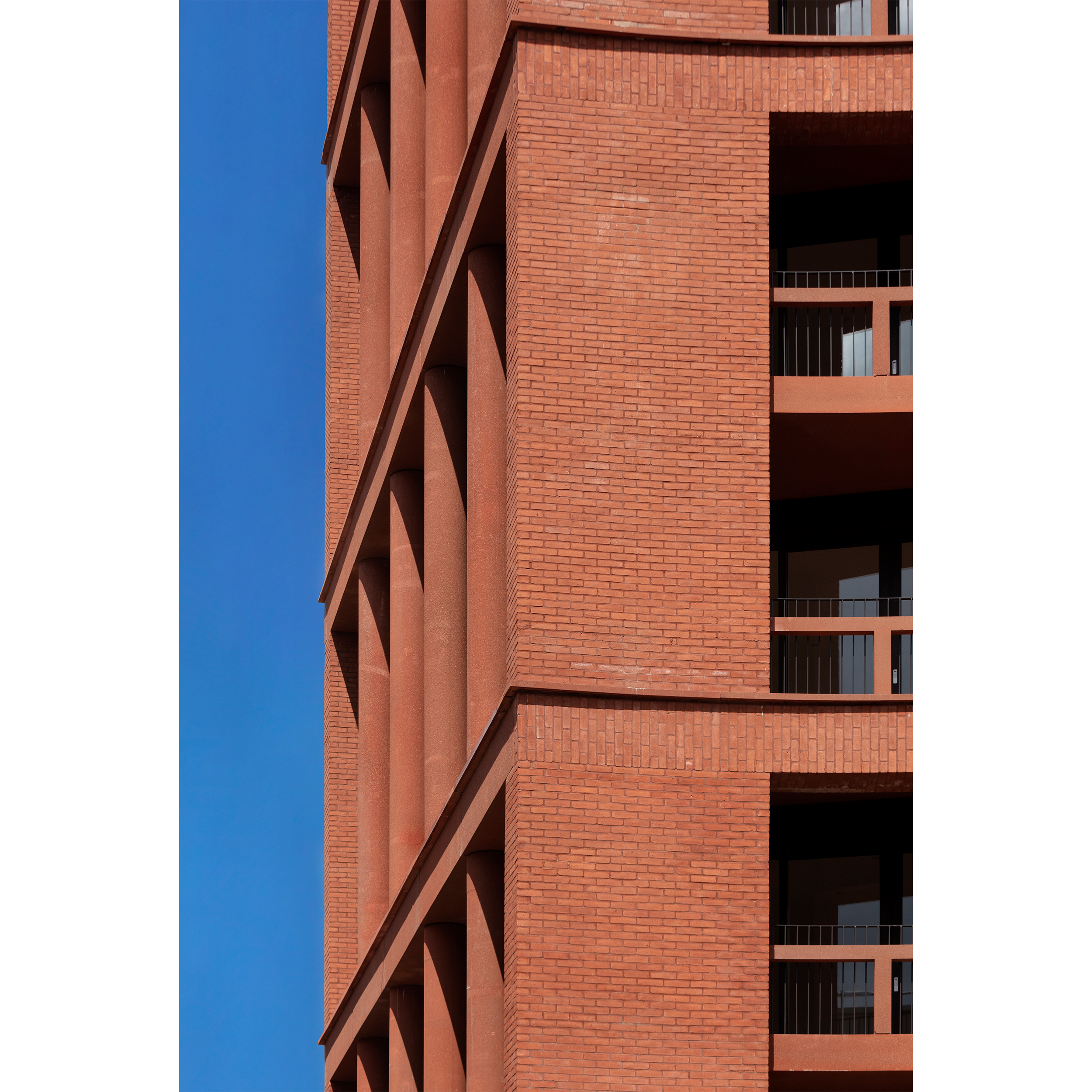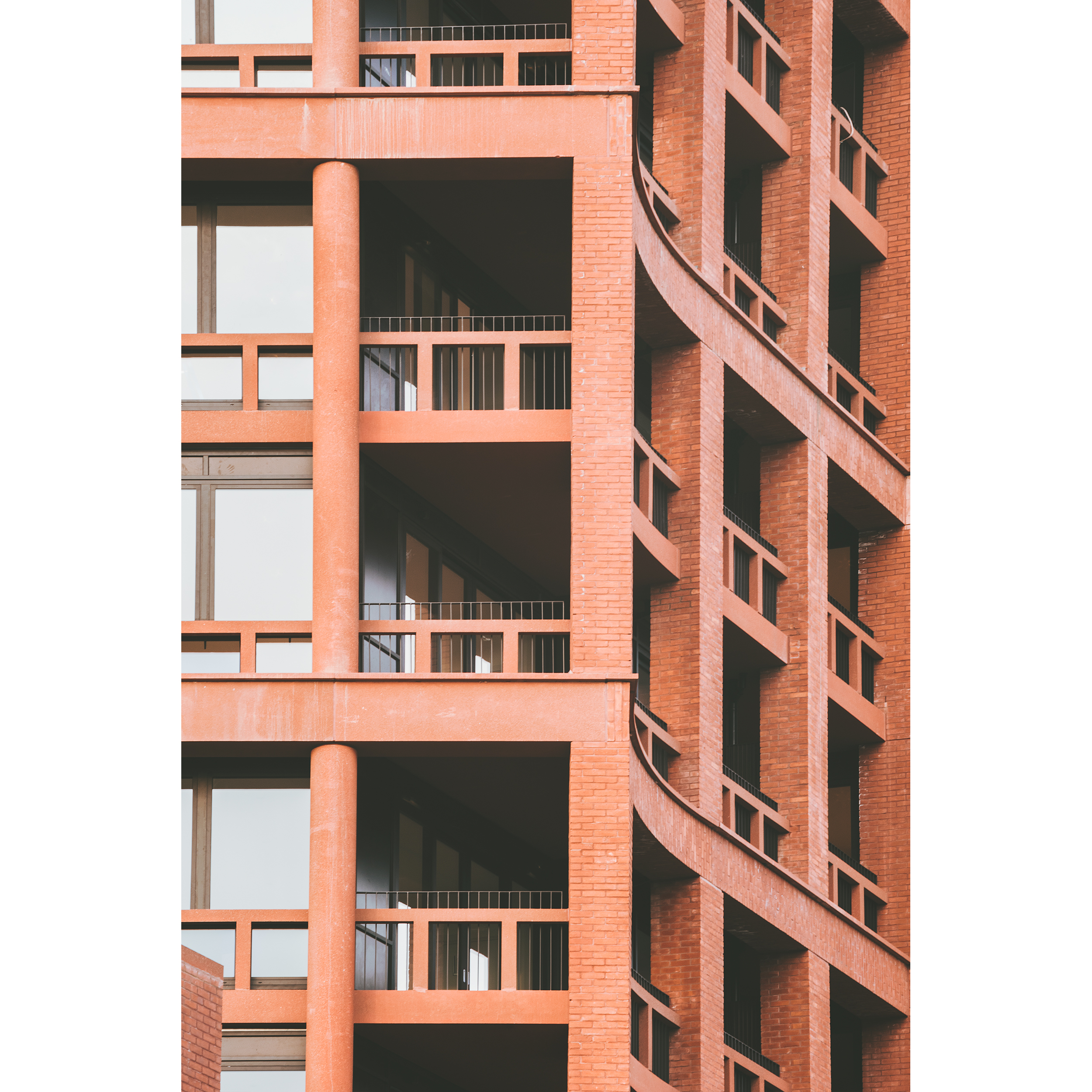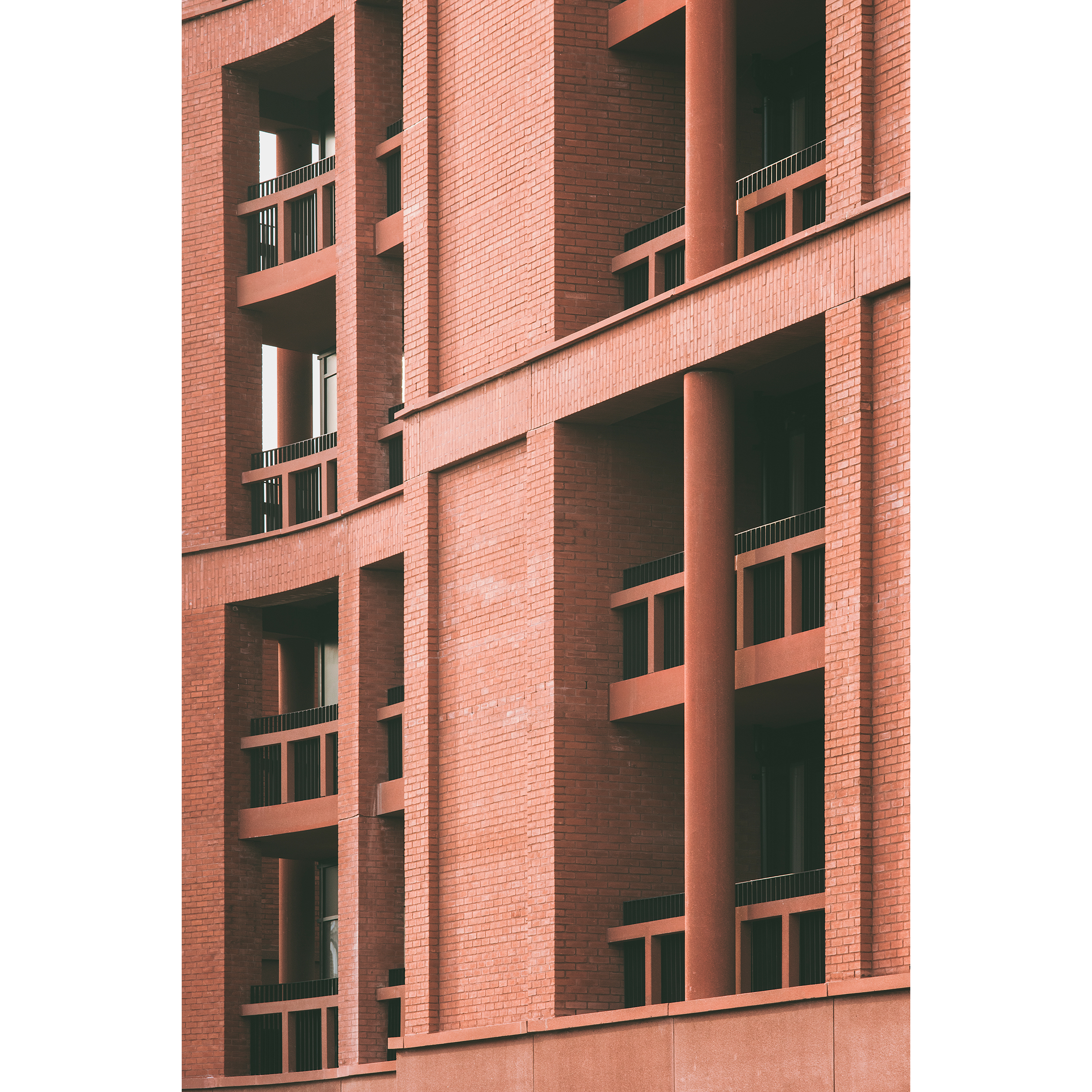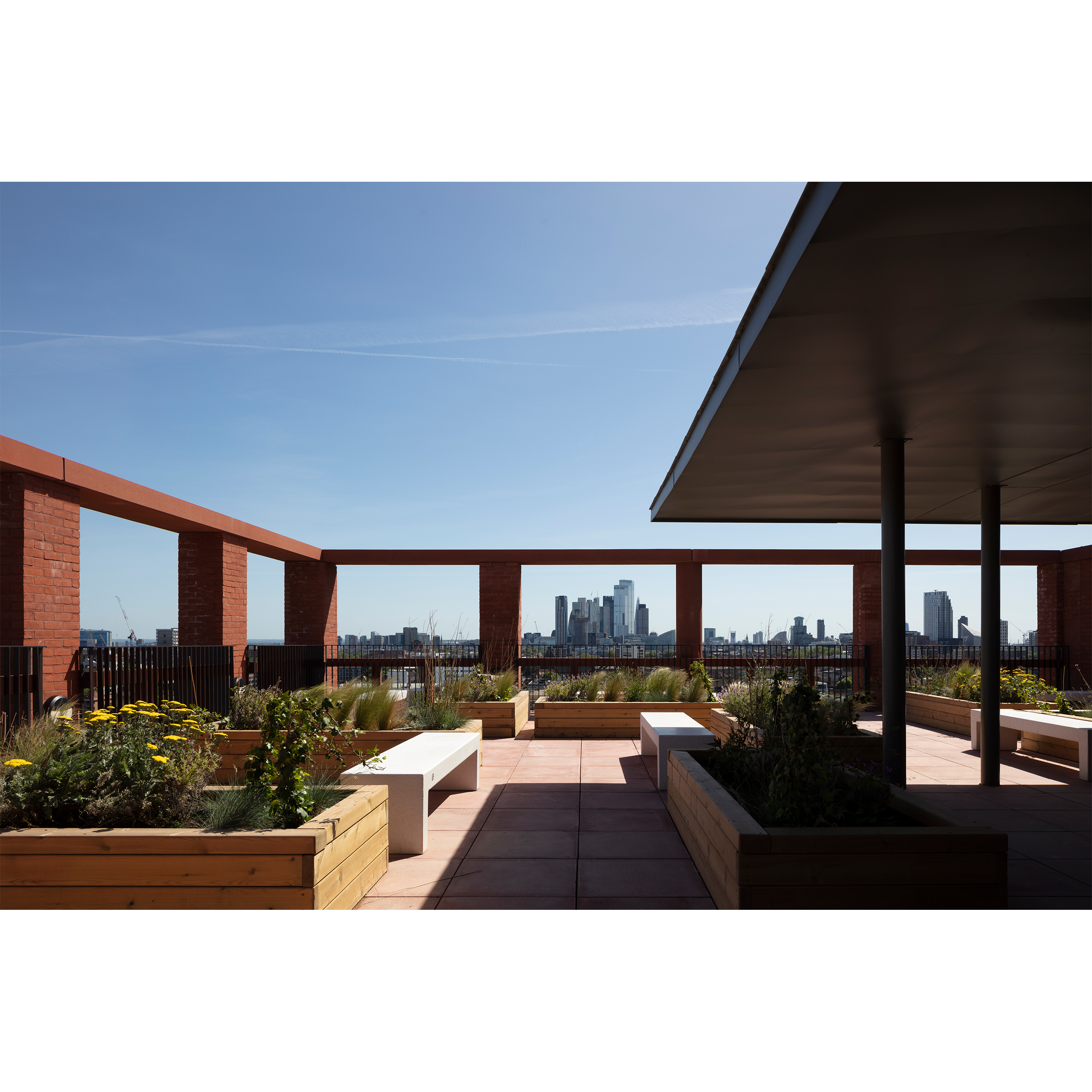 The Design Process
333 Kingsland Road and Hackney New Primary School combines a community-led school with affordable homes and shops at street level. The residential tower has a landmark quality that together with the courtyard school emphasises the scheme's urban design credentials relating it back to the city in a generous way; and making for a more walkable neighbourhood. At street level local residents and parents can sit on a south-facing bench or walk underneath an arcade below the apartment block, exemplifying the architecture's role as a piece of social infrastructure, and giving the scheme a strong civic quality. The school's courtyard and main hall are designed to facilitate out-of-hours community use and are easily accessible from the street. A specially designed gate in collaboration with artist Paul Morrison celebrates the interplay between the architecture and its context, adding a feeling of day-to-day delight in the streetscape, as well as a sense of wellbeing and safety. The compact plan of the residential building protects and frees up space for the school courtyard, whilst the orientation of the residential block ensures each home has extended views over the city and without overlooking the school courtyard. Its form is molded – "pinched" and "twisted" – creating a solid convex curve as it turns a corner. This is critical in terms of how the architecture plays with its context, introducing movement and depth. Storeys are paired, with generous private amenity spaces carved out of the mass of brickwork further animating the elevations and the public face of the building. In this way, the residential tower reads as a central European type apartment block, especially with its covered arcade, creating generous pavements and shelter from the sun and rain. At the top of the tower, there is an open colonnade capped by a precast entablature, through this open frame, the sky, and life within the landscaped communal terraces are visible. The residential units are owned by managed by Dolphin Living, a not-for-profit housing association that specialises in providing affordable homes near good transport links to Londoners on modest incomes.
Choose a few key elements you want to promote
On-site energy generation produces 88.83% (67% CHP + 21.83% PVs) of the buildings load with a high performing thermal envelope far exceeding building regulations. Airtightness 3m3/h.m2 at 50pa was achieved and the Design Life is far in excess of 50 Years. Deep loggias on the south facade prevent overheating and provide quiet amenity. 333 Kingsland Road and Hackney New Primary School features as a project exemplar in the London Borough of Hackney's Design Review Panel Guide, March 2021.
Download PDF