12-13 Greek Street
Number/street name:
12-13 Greek Street
Address line 2:

City:
London
Postcode:
W1D 4DL
Architect:
MATT Architecture
Architect contact number:
02034901243
Developer:
Soho Estates.
Contractor:
Sir Robert McAlpine
Contractor:
Faithdean
Planning Authority:
City of Westminster
Planning consultant:
Gerald Eve
Planning Reference:
RN/15/11234/FULL
Date of Completion:
04/2022
Schedule of Accommodation:
8 x 2 bed flats
Tenure Mix:
100% affordable rent
Total number of homes:
8
Site size (hectares):
0.0219
Net Density (homes per hectare):
365
Size of principal unit (sq m):
75.0
Smallest Unit (sq m):
70
Largest unit (sq m):
75
No of parking spaces:
0
Scheme PDF Download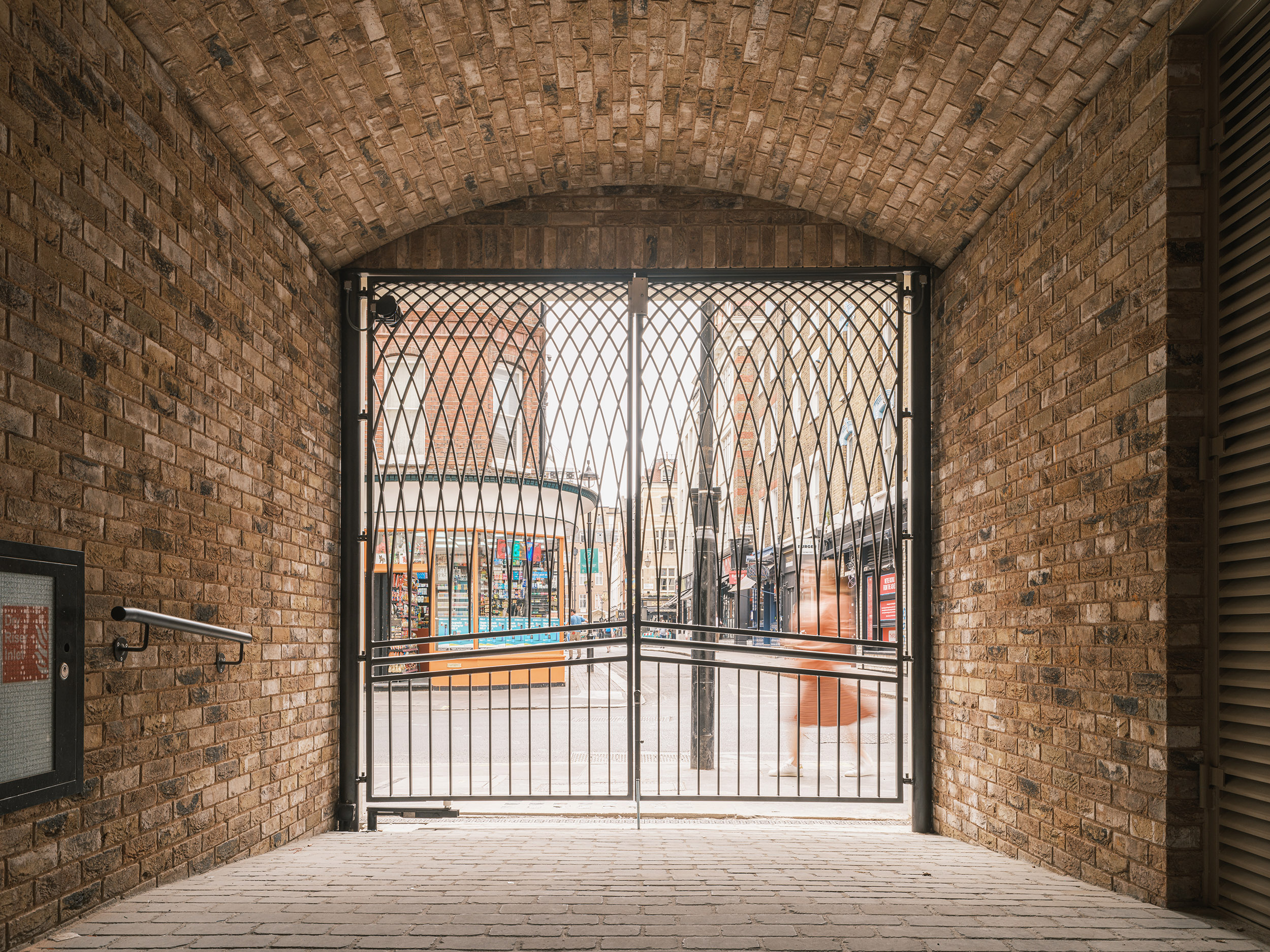 Planning History
The existing building at 12-13 Greek Street was poorly organized and subdivided for use as an office, with a nightclub at ground and basement. Located within the Soho Conservation Area we saw an opportunity to create something both respectful and ambitious, retaining as much of the existing Georgian building as possible. Planning was granted in 2016 as part of the wider mixed-use Ilona Rose House development for Soho Estates, with retention of a nightclub a stated requirement. The social housing provider Soho Housing took leasehold over the site in April 2022 with tenants moving in shortly after.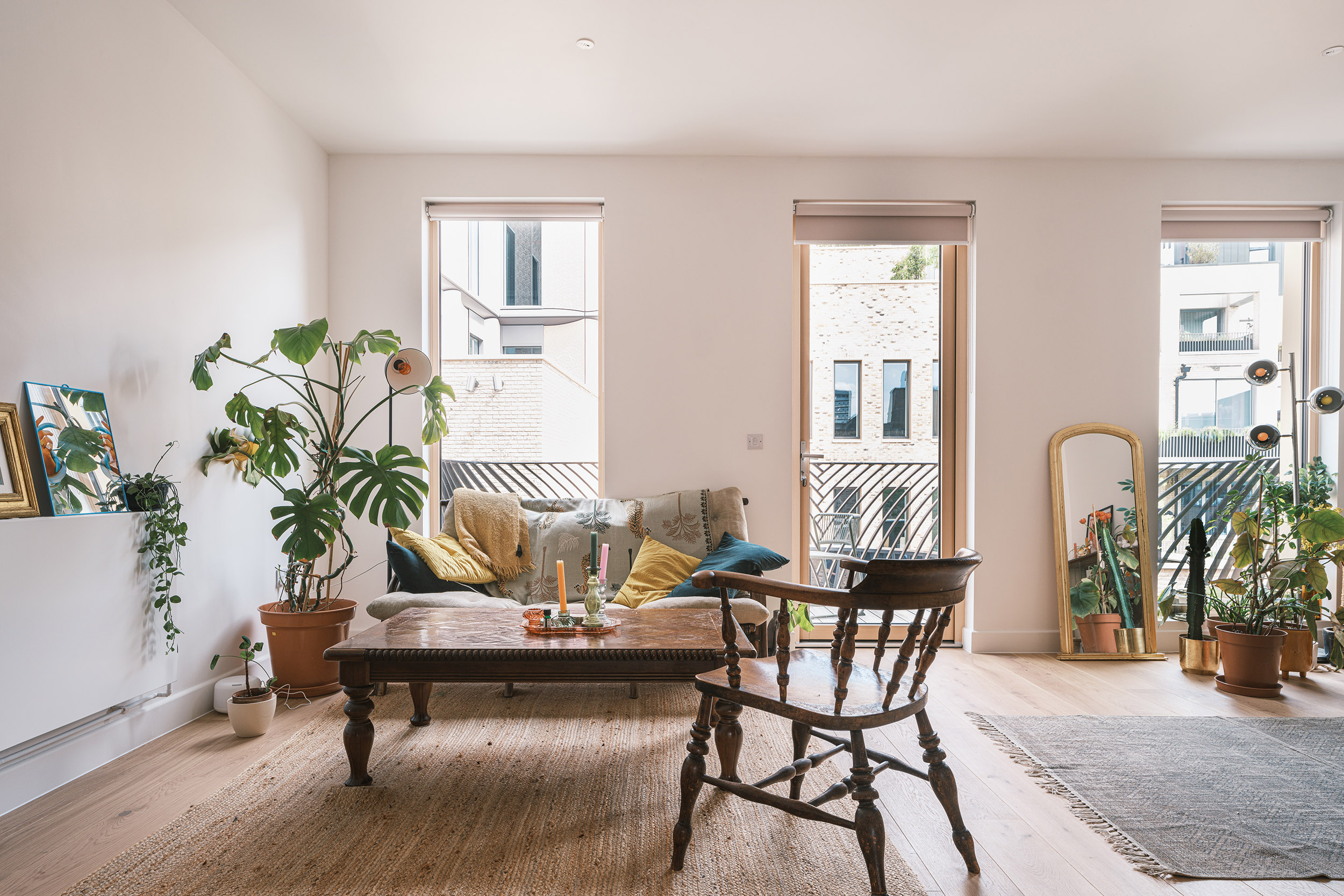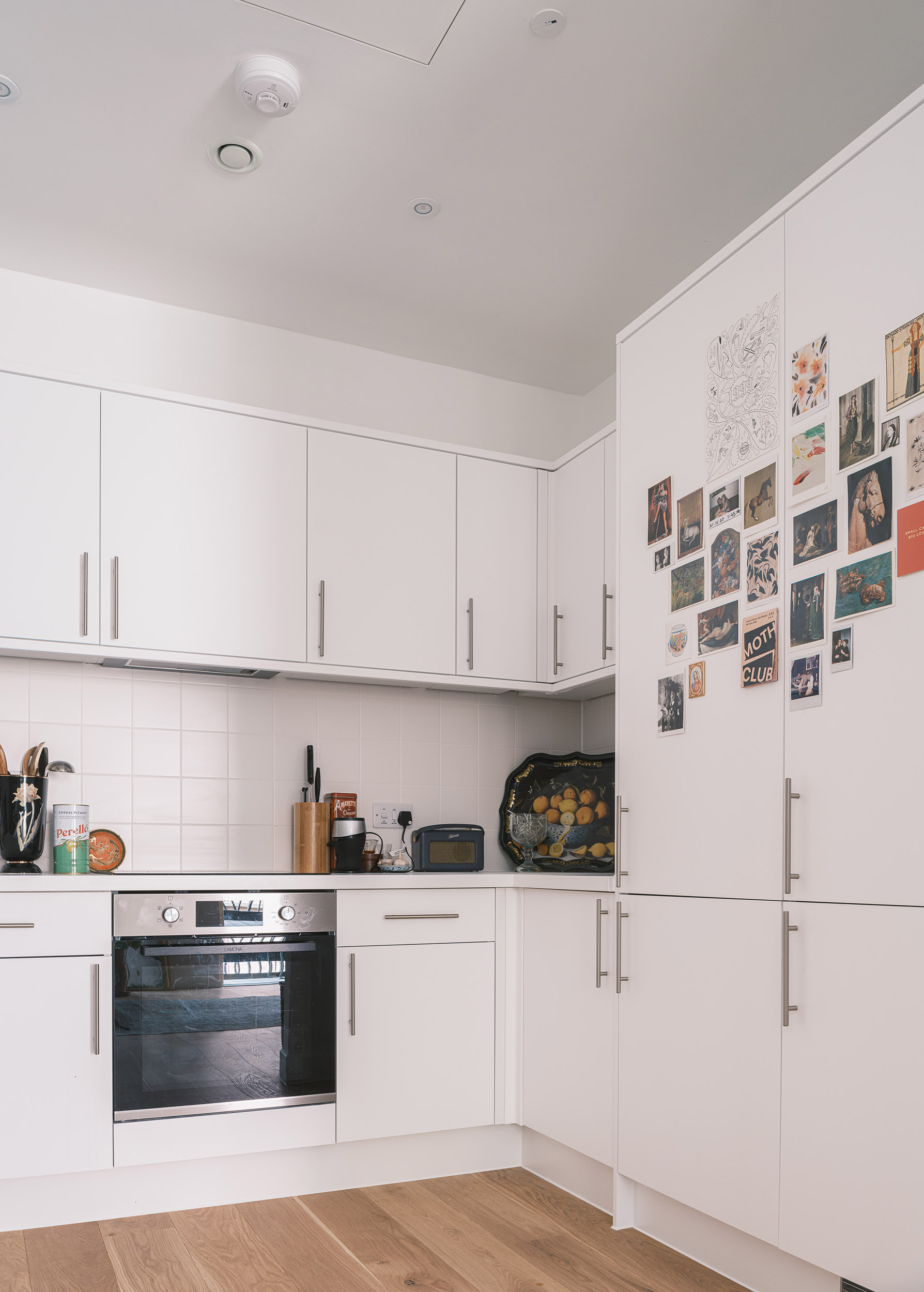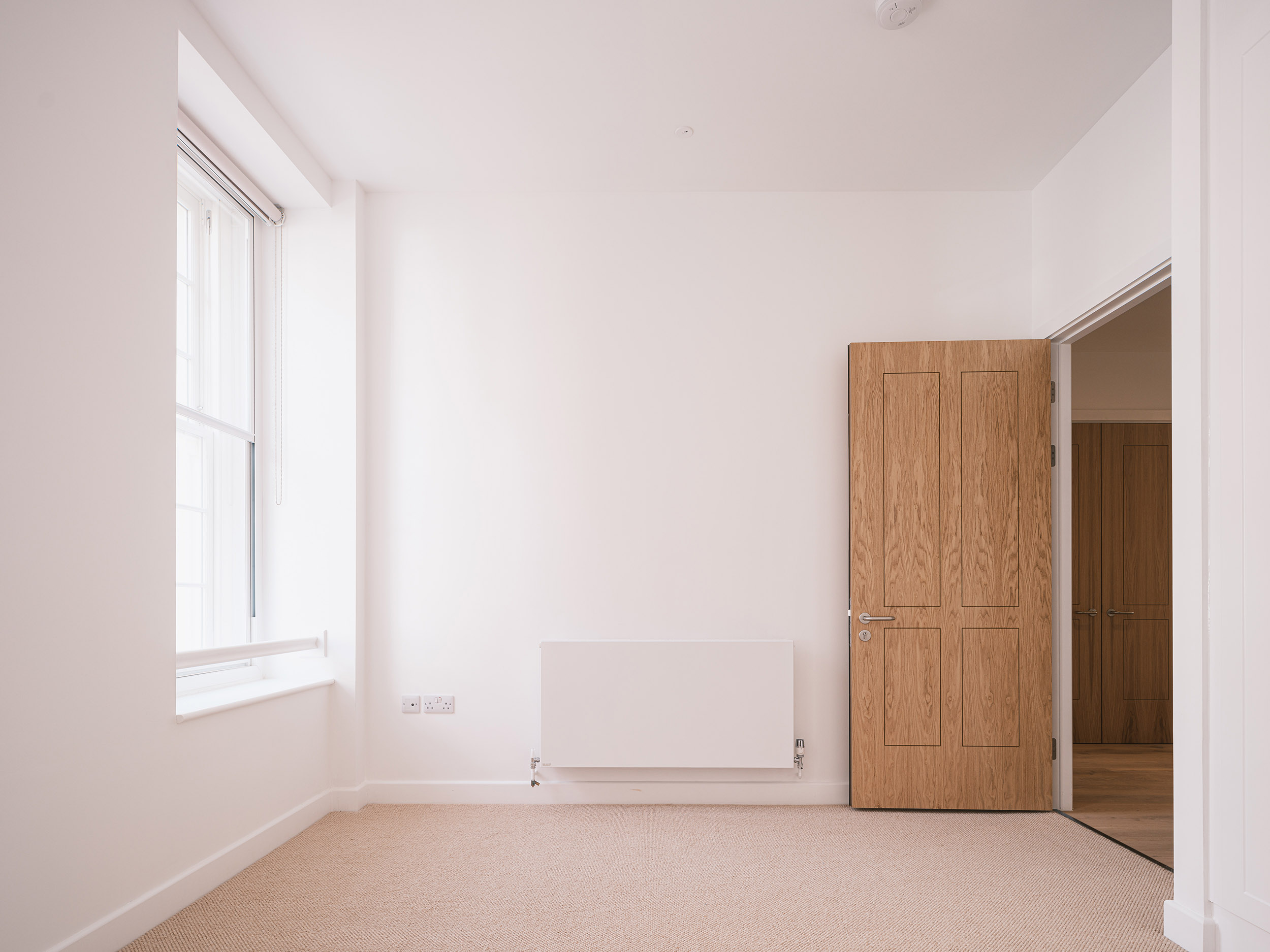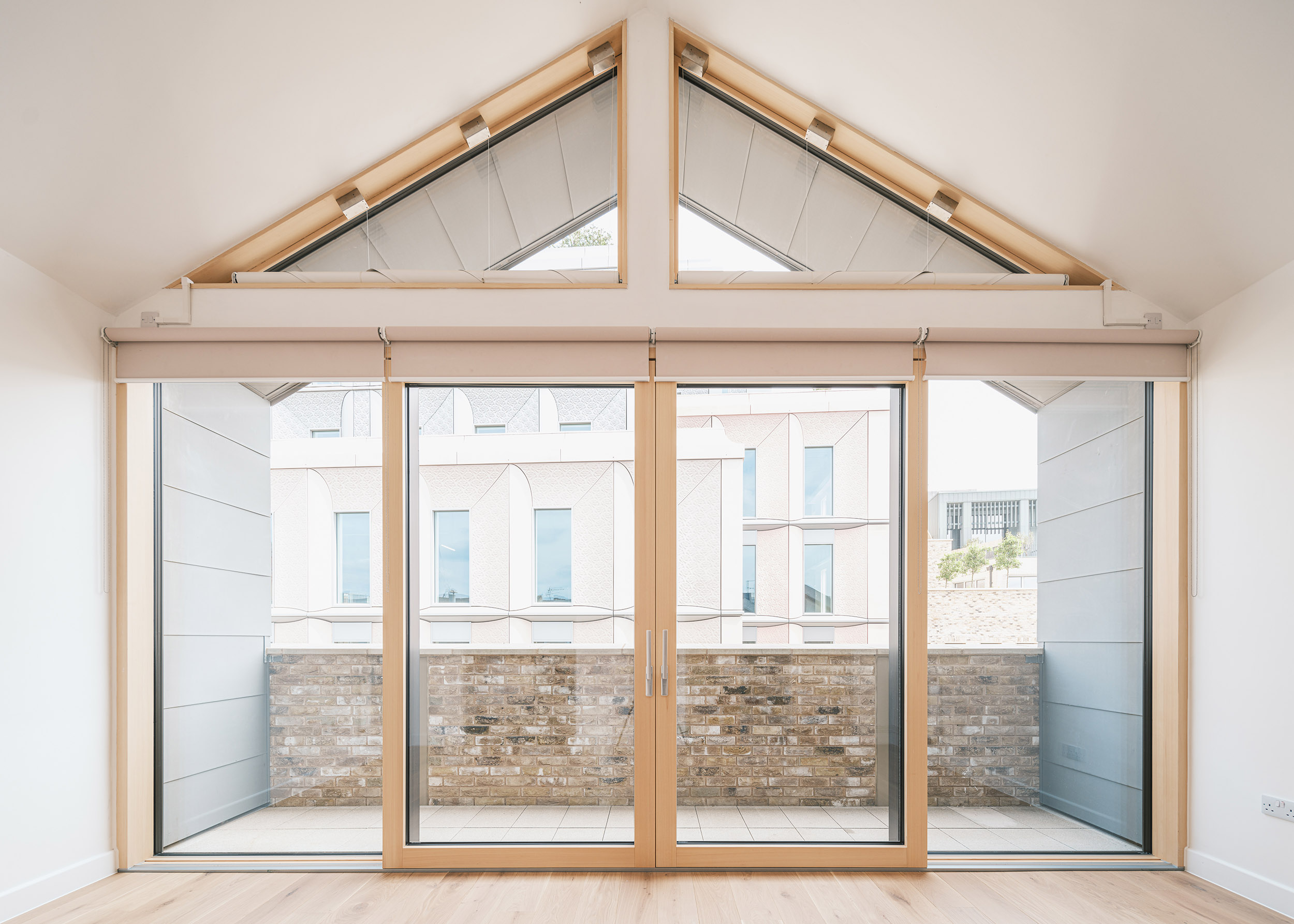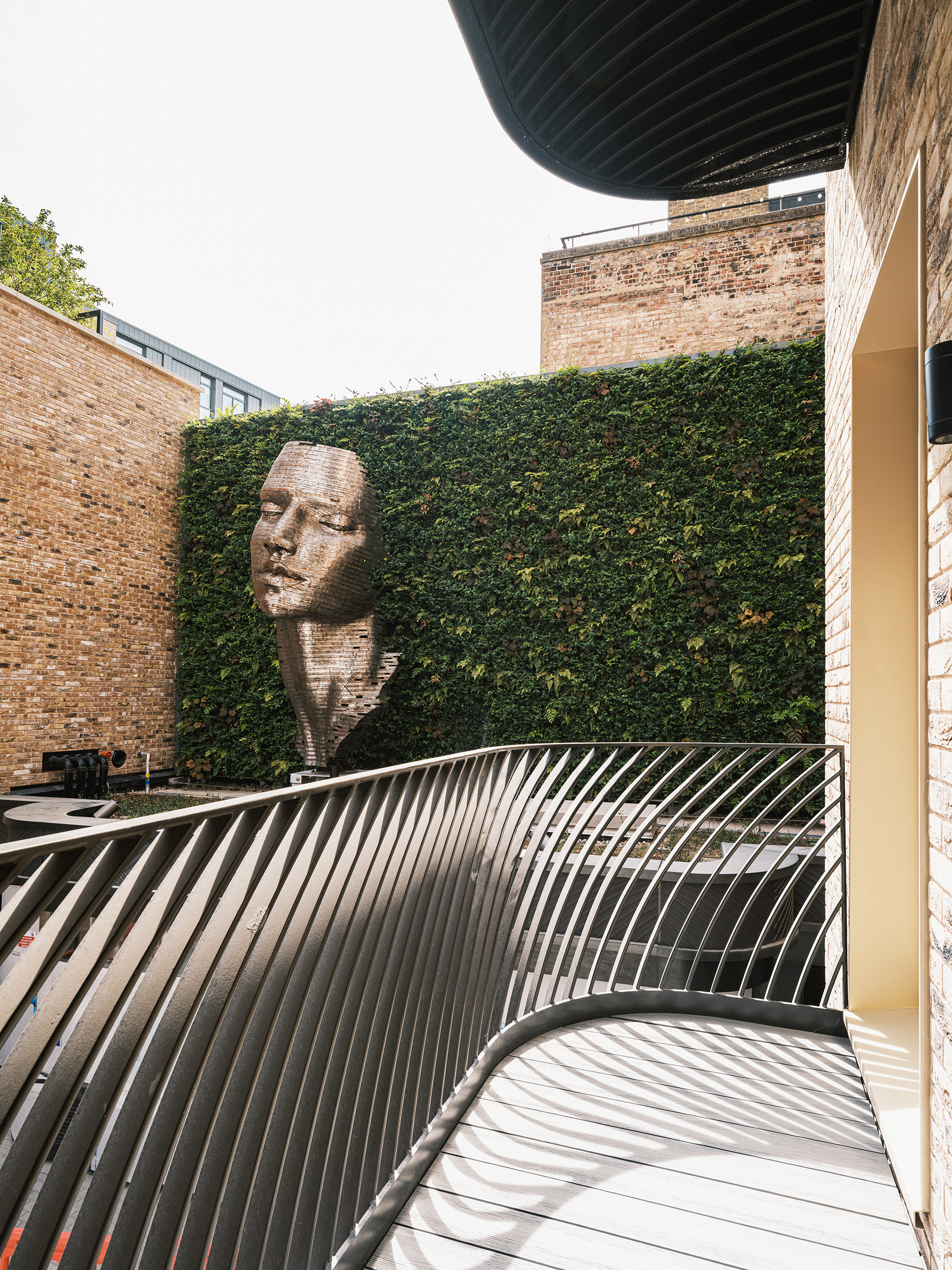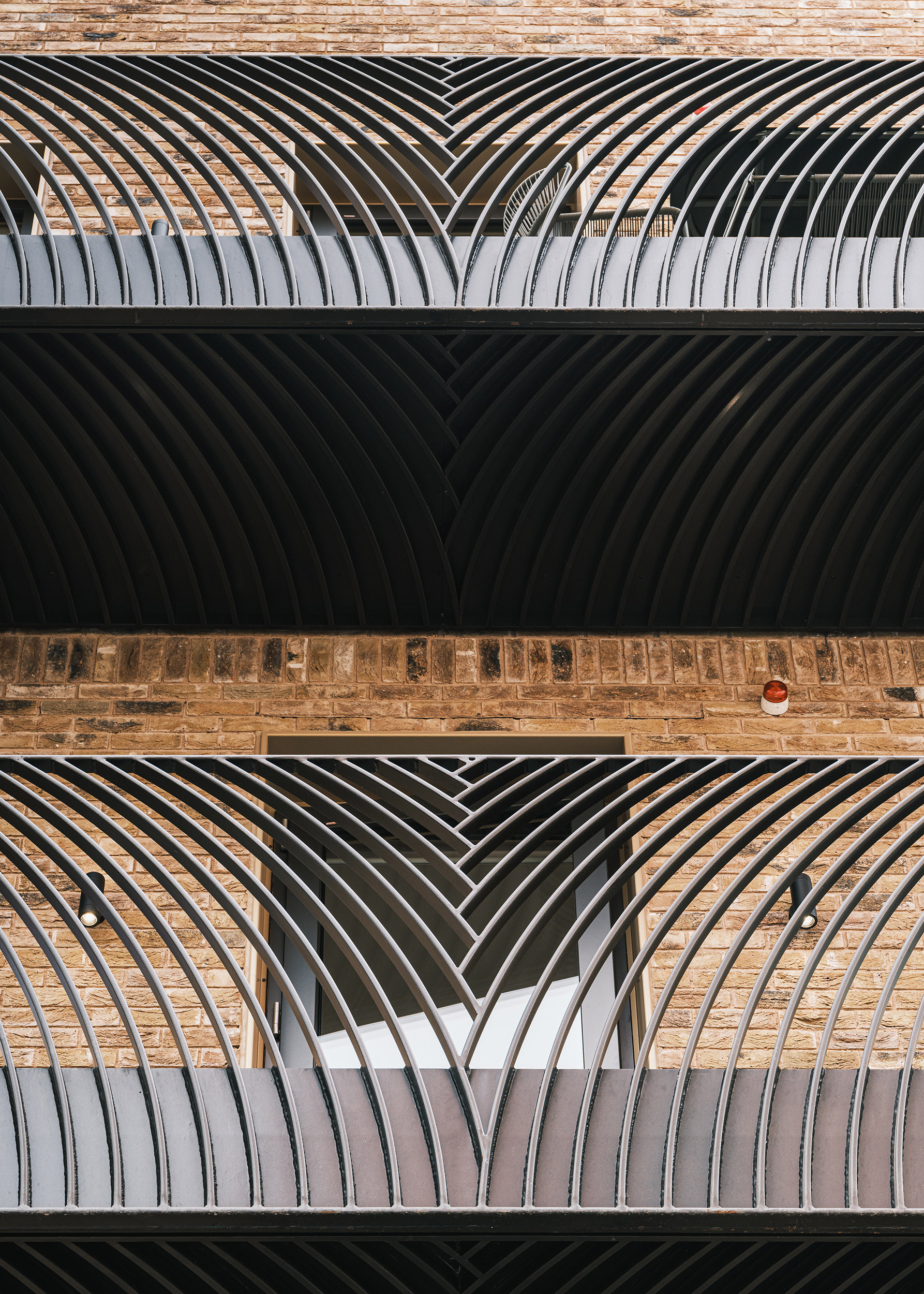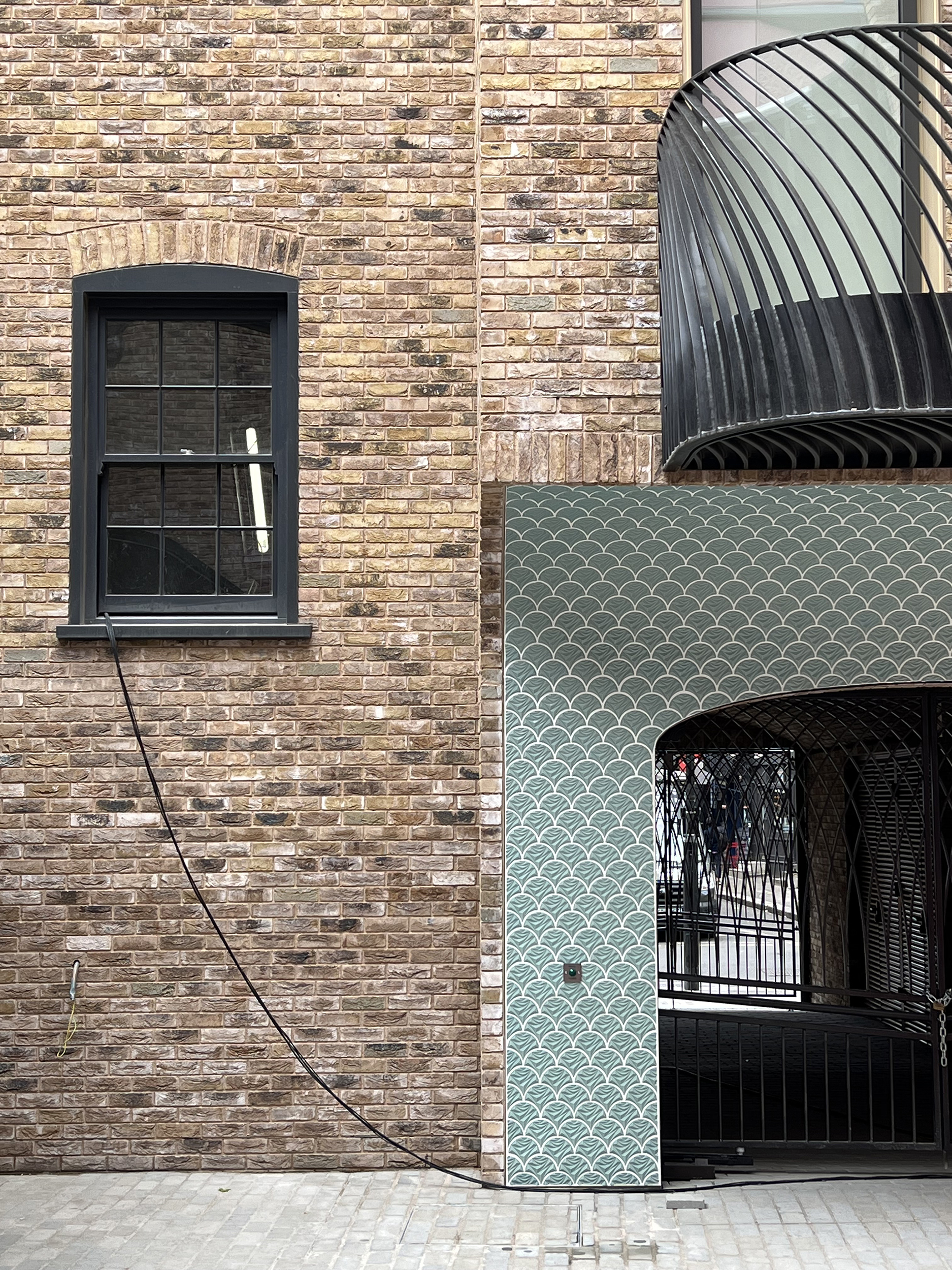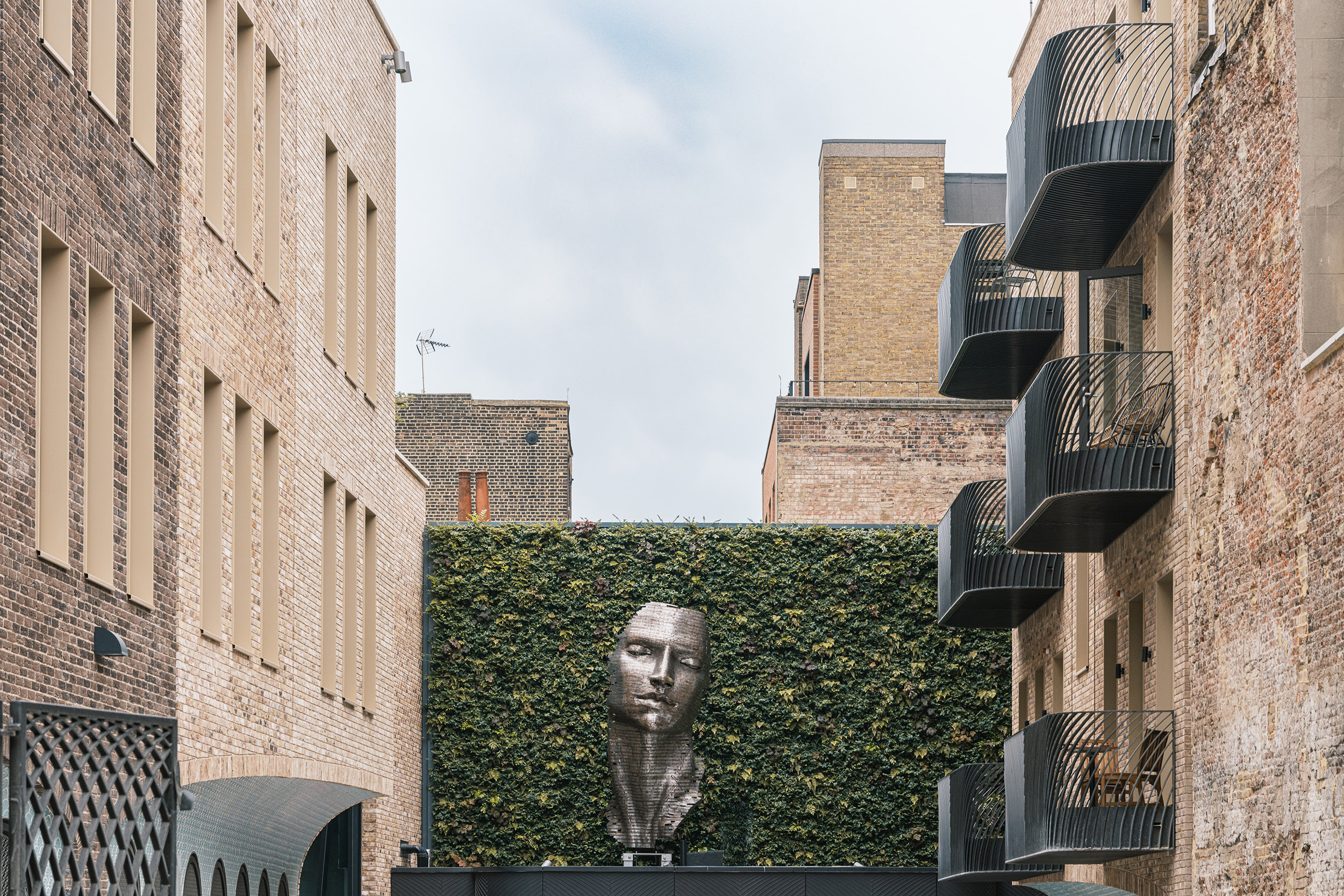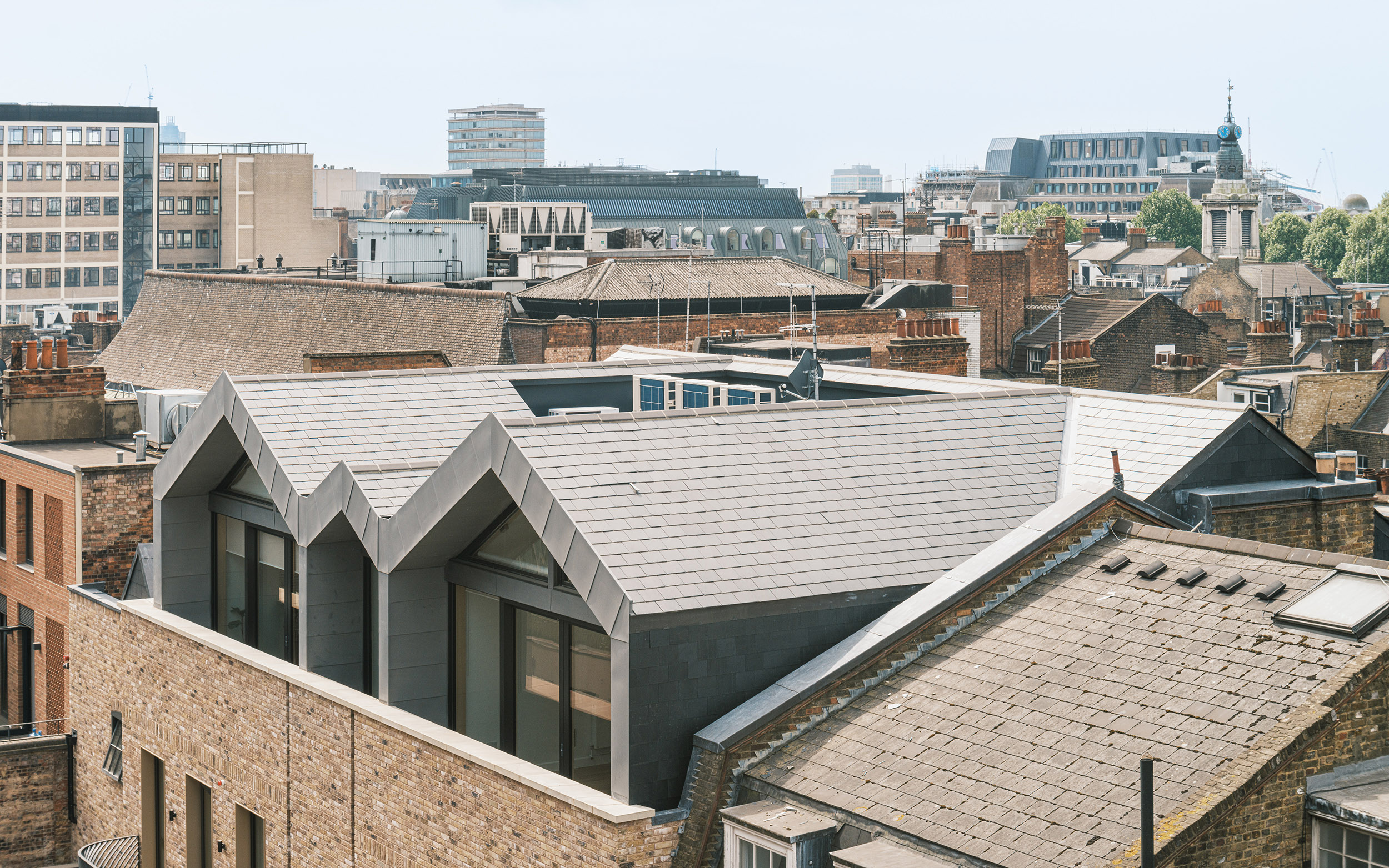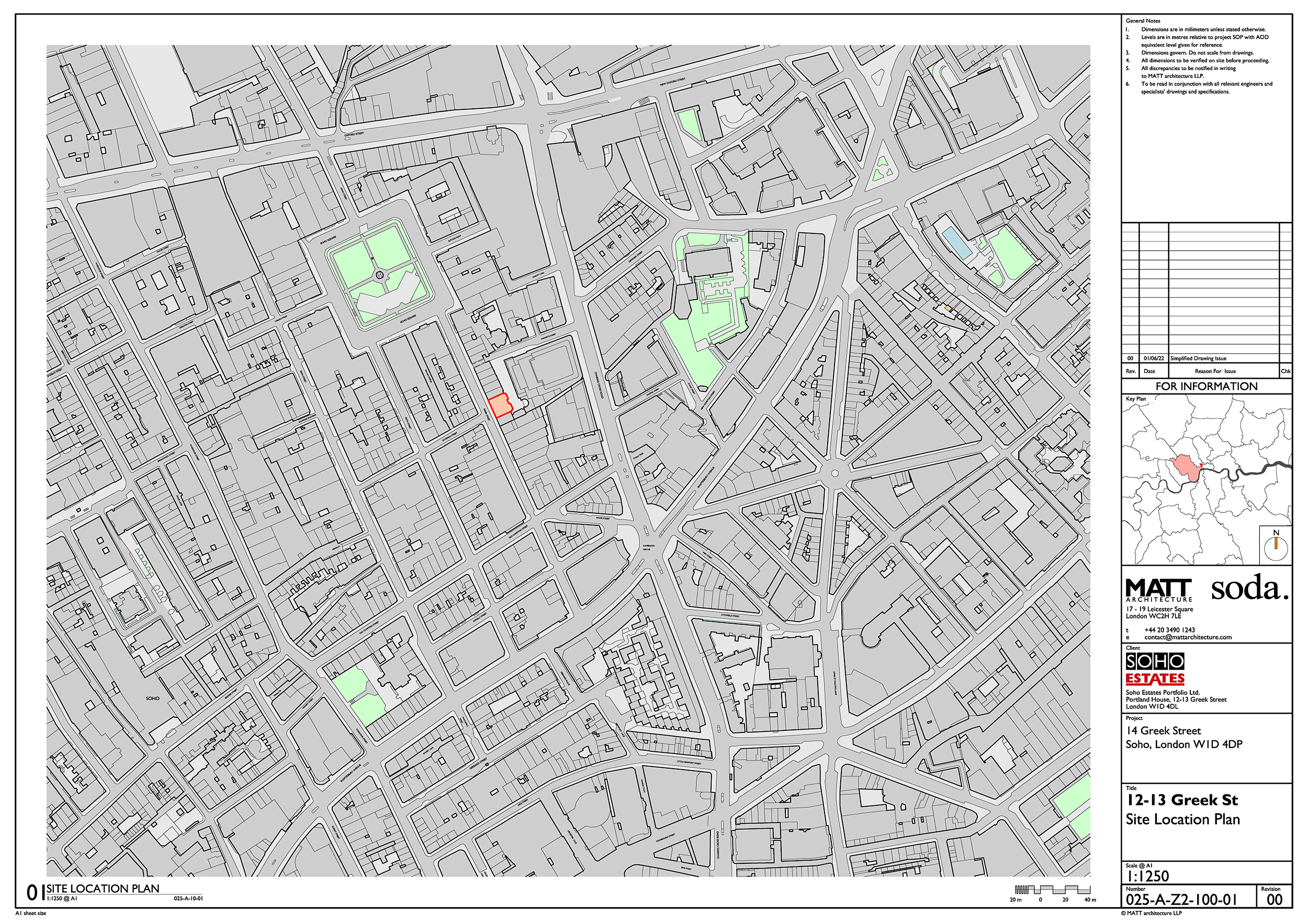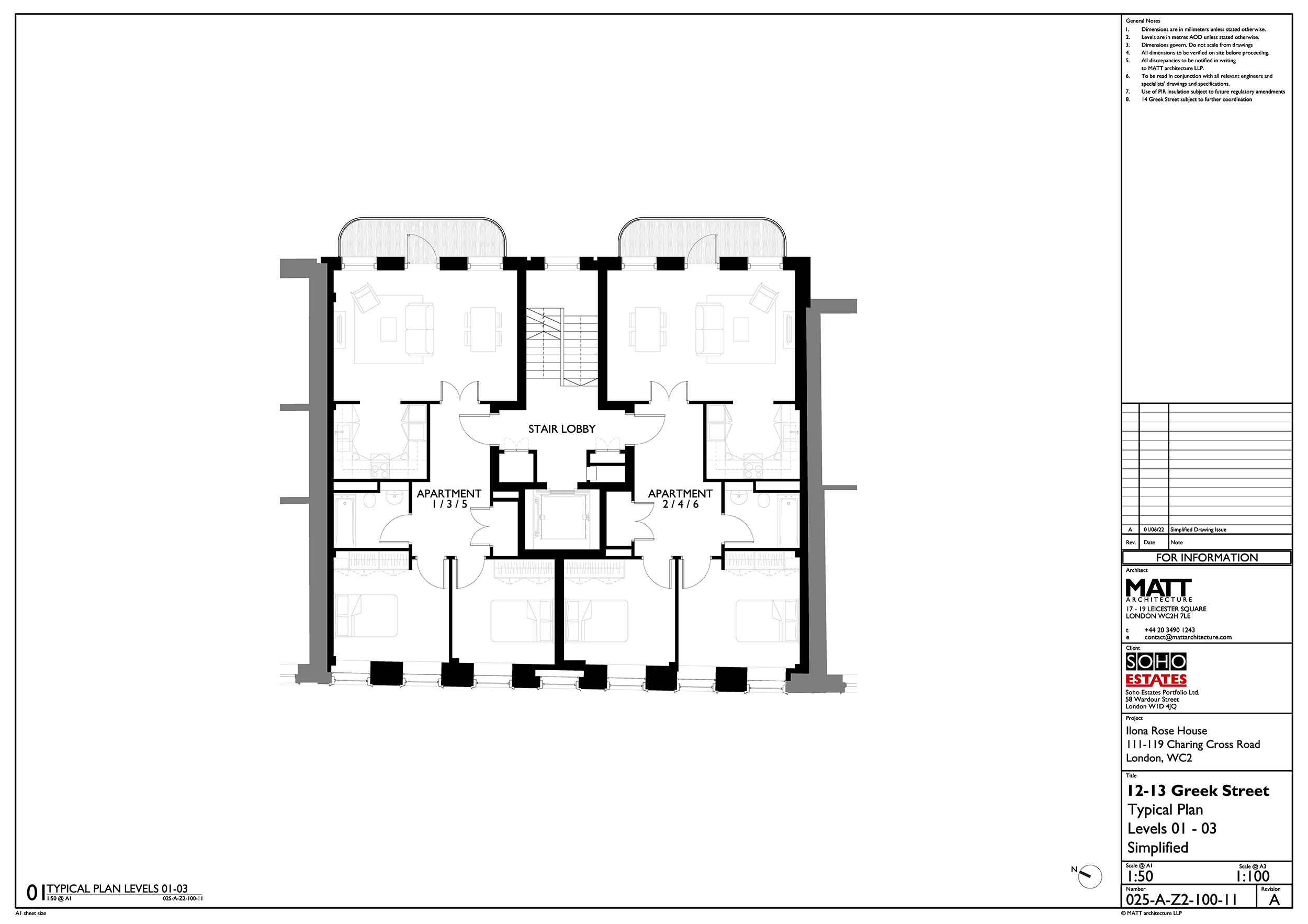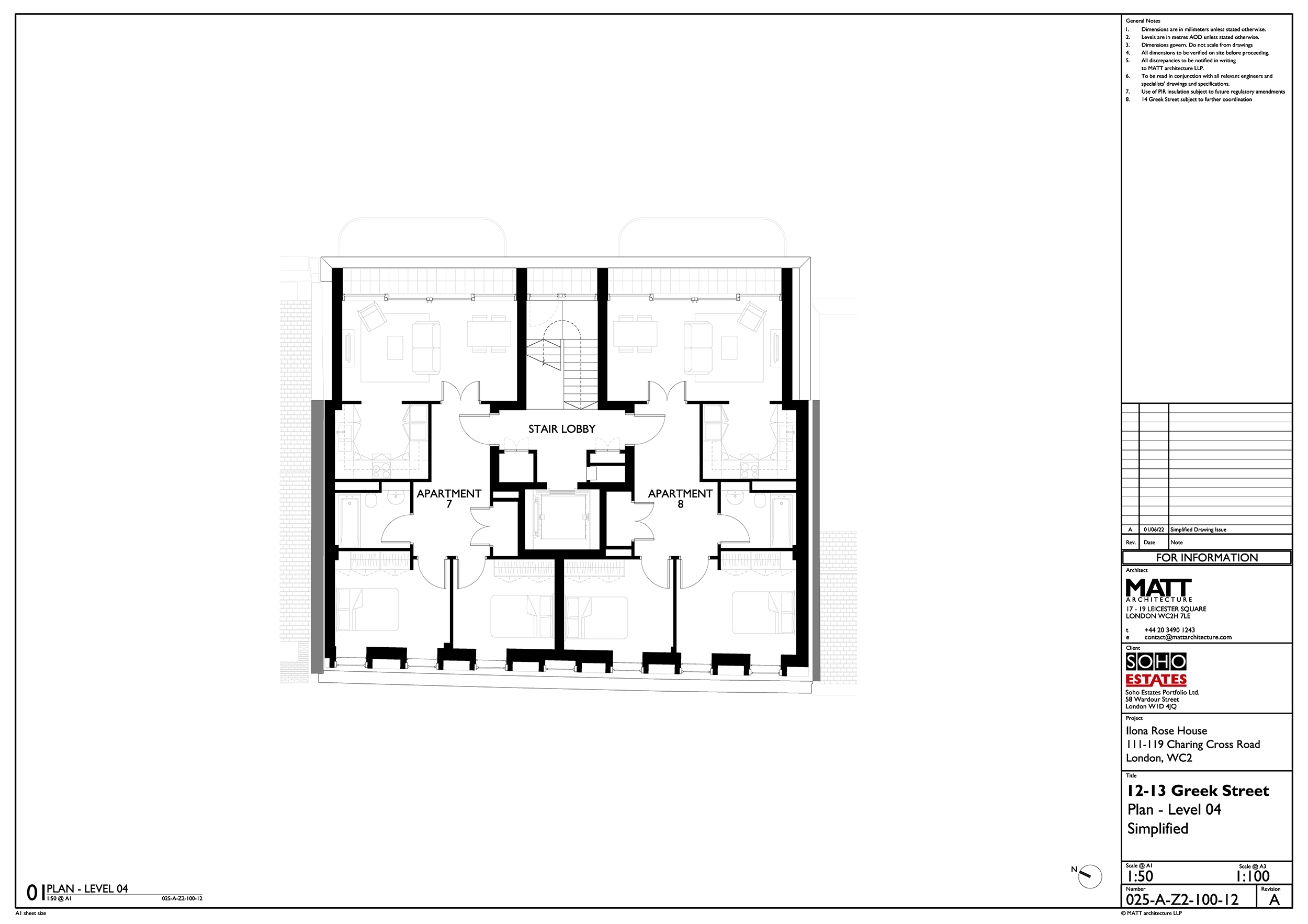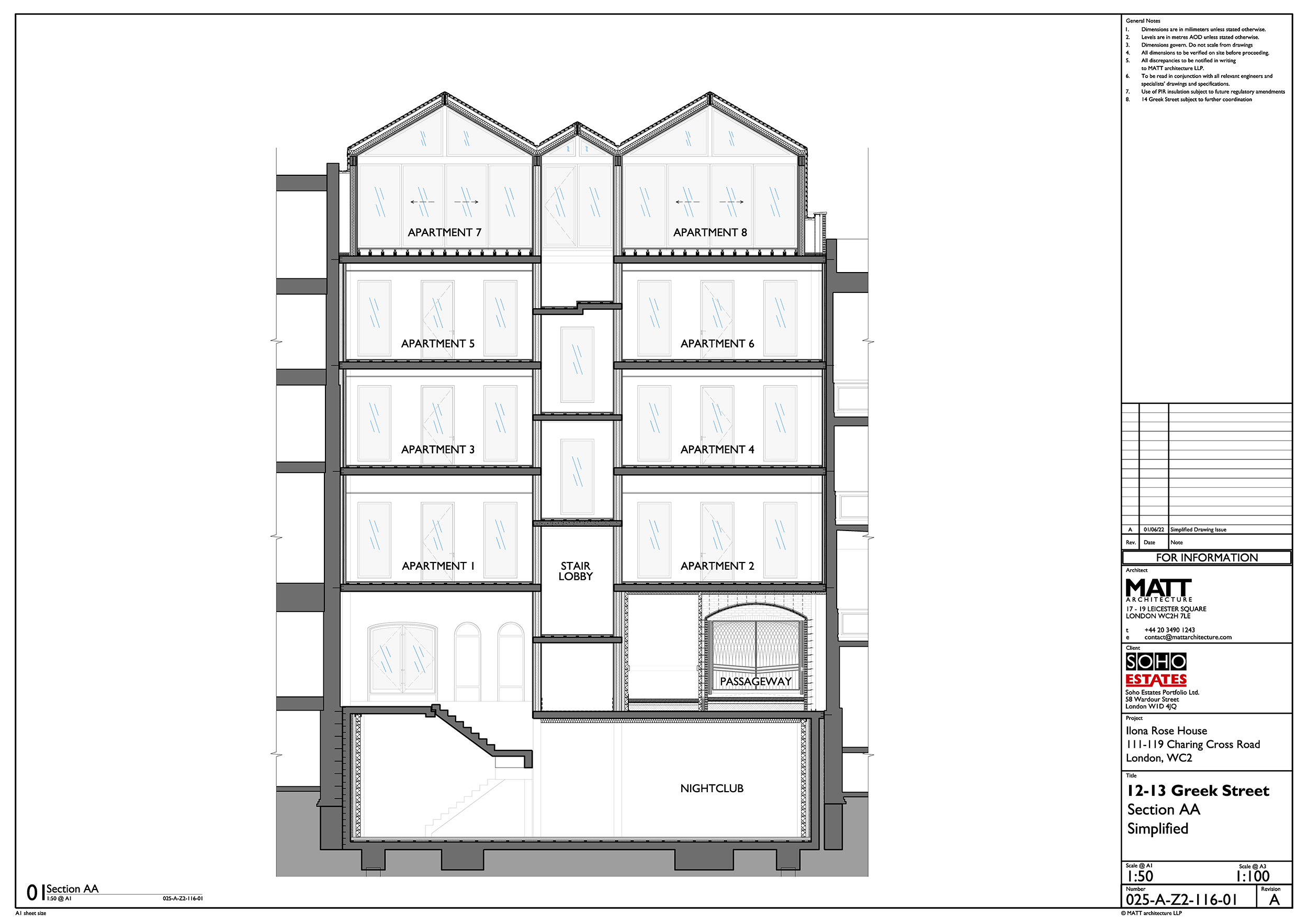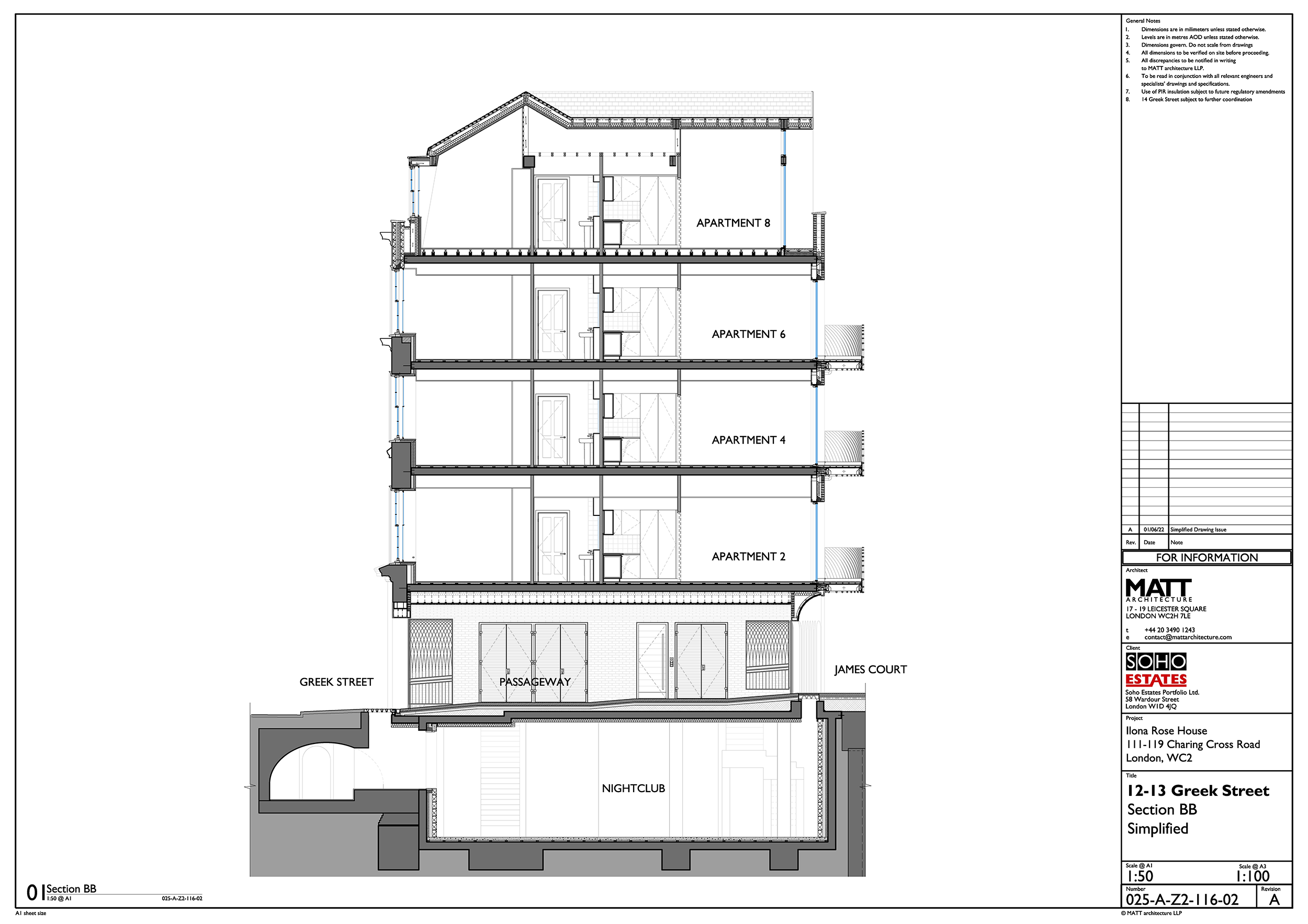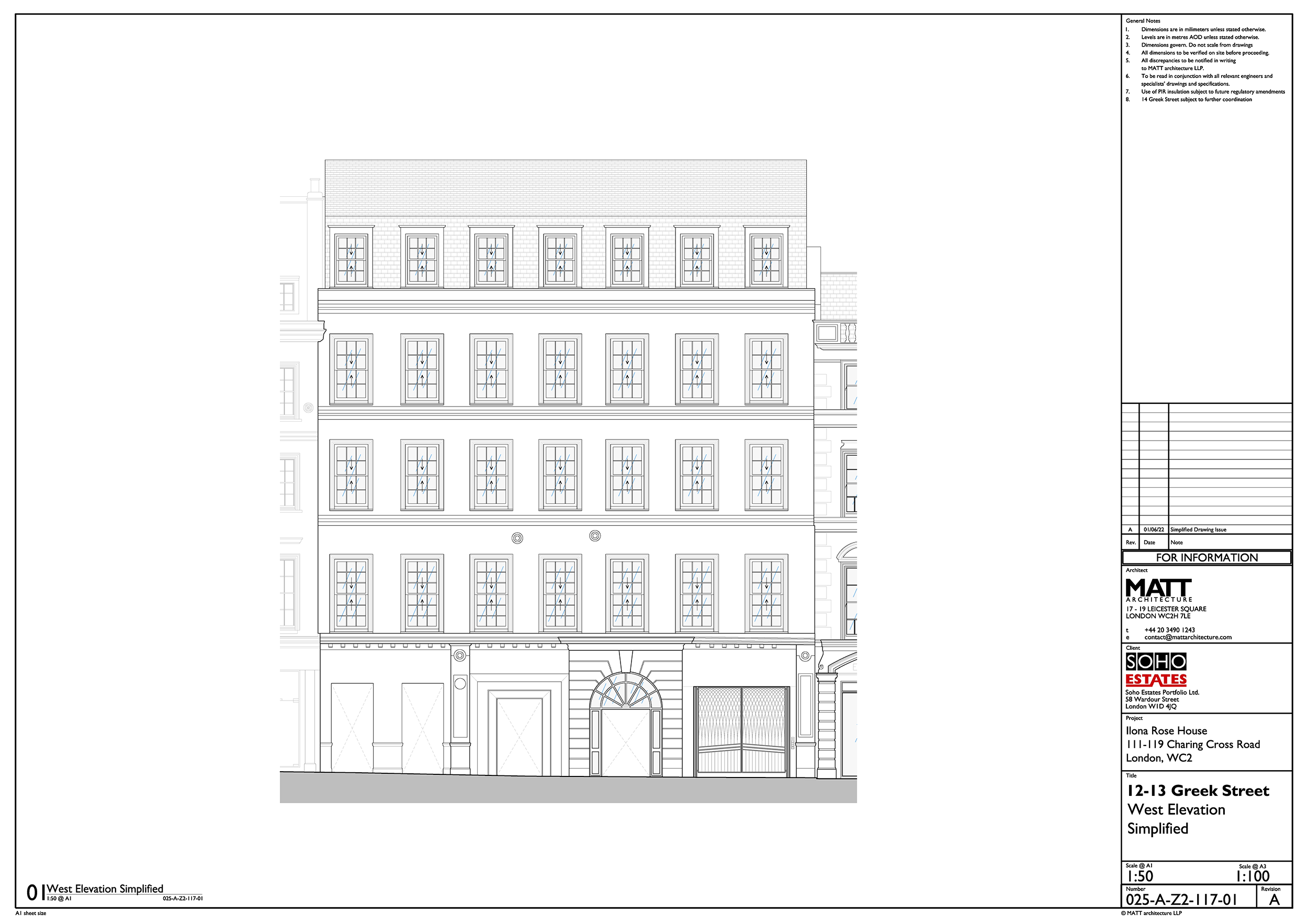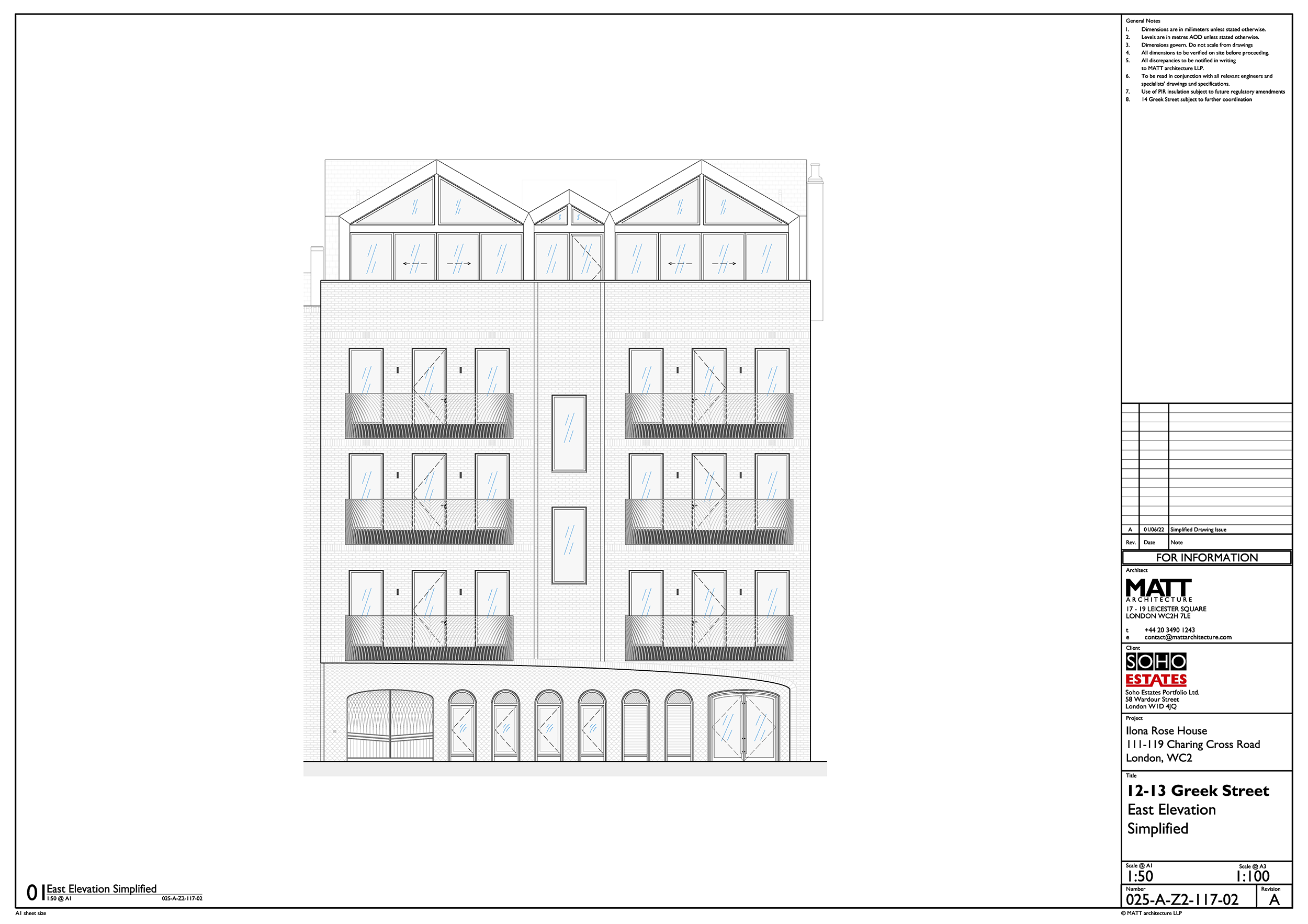 The Design Process
12-13 Greek Street is a new build affordable housing project of eight 2-bed social rented apartments built on top of a nightclub in London's Soho Conservation Area.
An existing 3 storey Georgian façade has been retained on Greek Street, with 2 levels added above to bring the building up to the height of its neighbours. Living rooms all face a new courtyard to the rear of the building and open on to bespoke curved balconies featuring doubly-curved fan-patterned handmade balustrading. All apartments are double aspect and 'corridor-free' with views over 'Paraiso' – a stainless steel bust by Rafael Miranda San Juan set against a living green wall in the courtyard below. All rooms, including the central stair, are naturally lit – including those in the deepest part of the plan – to enhance wellbeing and reduce energy use.
The building is designed for the long term with the upper parts covenanted to social housing in perpetuity. This long-term thinking is reflected in the high quality of construction and materials - with handset London Weathered Yellow brick elevations to the rear, York stone paving at ground level and hand-wrought metalwork for the balconies and security gates.
Plant is concealed within a well on the roof, crafted from natural slate, hand-worked lead flashings and zinc facia. The rear façade is characterised by a blue 'tiled scoop' at ground floor, lined with bespoke 'Wedgwood blue' ceramic tiles designed with an abstract art-deco rose pattern – handmade made from casts produced using 3D printers within our studio.
This project will be beneficial for generations to come. It's unusual to get the opportunity to build 8 social rented apartments in central Soho and we're delighted to be providing the long-term benefit of very high quality housing for workers on the very lowest incomes.
Choose a few key elements you want to promote
As required by planning, the apartments are built above a new nightclub. We took numerous measures to ensure the comfort of tenants would be maintained. The nightclub is set within a 'box-in-box' basement construction, enabling the nightclub to play music as loud as a pneumatic drill but not be heard from the apartments. All windows to the apartments are triple glazed while Robust Details were incorporated to partition installation. All flooring is laid over an acoustic cradle and batten system. Soho is a noisy place anyway, but these apartments are no doubt the quietest to be found in the area.
Download PDF