Goldsmith Street
Entry type:

Number/street name:
Goldsmith Street
Address line 2:

City:
Norwich
Postcode:
NR2 4QF
Architect:
Mikhail Riches
Architect:
Mikhail Riches & Cathy Hawley
Architect:
Cathy Hawley
Architect contact number:

Developer:
Norwich City Council.
Planning Authority:

Planning Reference:

Date of Completion:
07/2019
Schedule of Accommodation:
56 x 1 bed apartments, 3 x 2 bed apartments, 1 x 3 bed apartments, 40 x 2 bed houses, 5 x 4 bed houses
Tenure Mix:
100% Social rent
Total number of homes:

Site size (hectares):
1.28
Net Density (homes per hectare):
83
Size of principal unit (sq m):
90
Smallest Unit (sq m):
51
Largest unit (sq m):
120
No of parking spaces:
80 spaces (73%)
Scheme PDF Download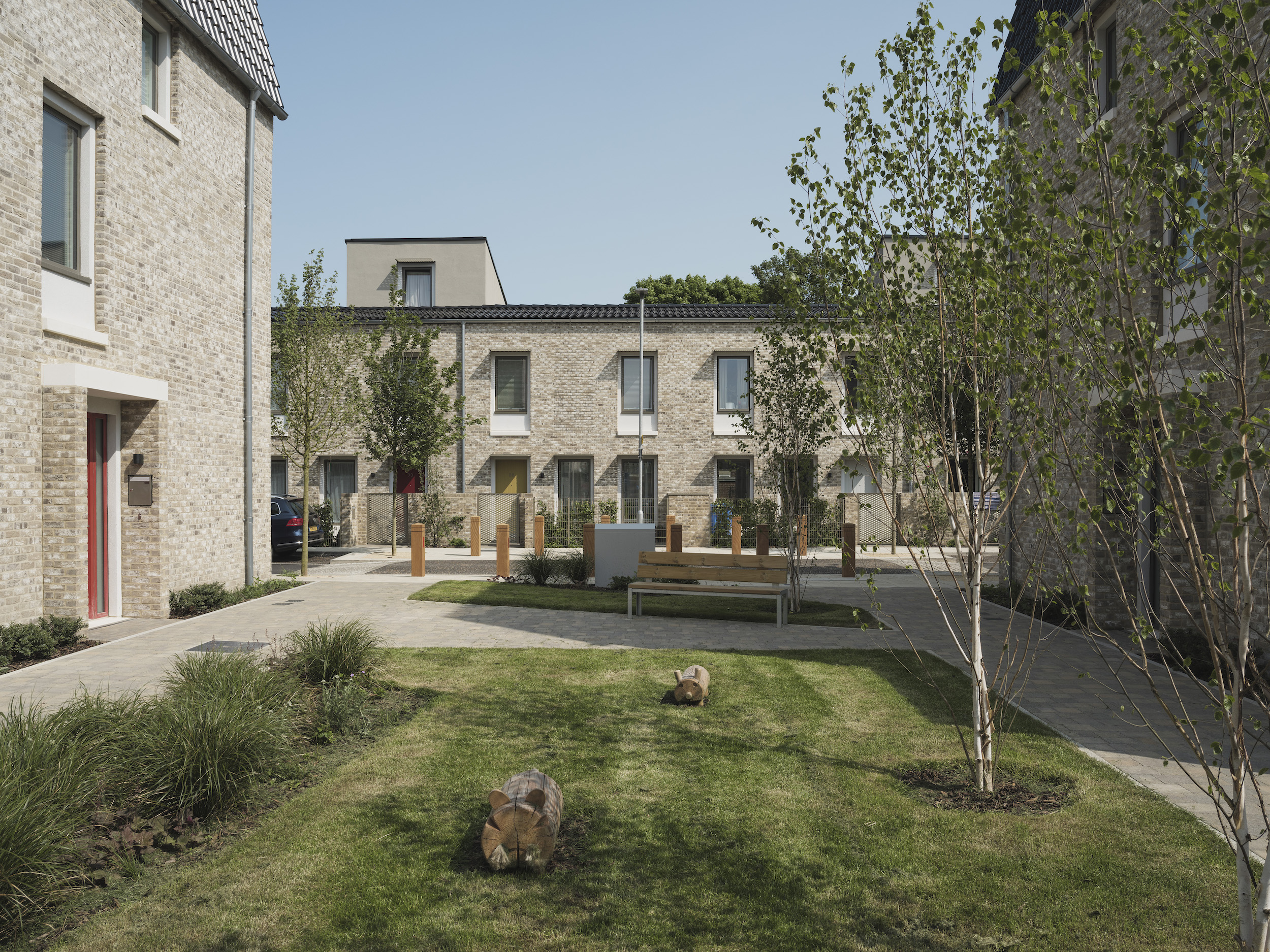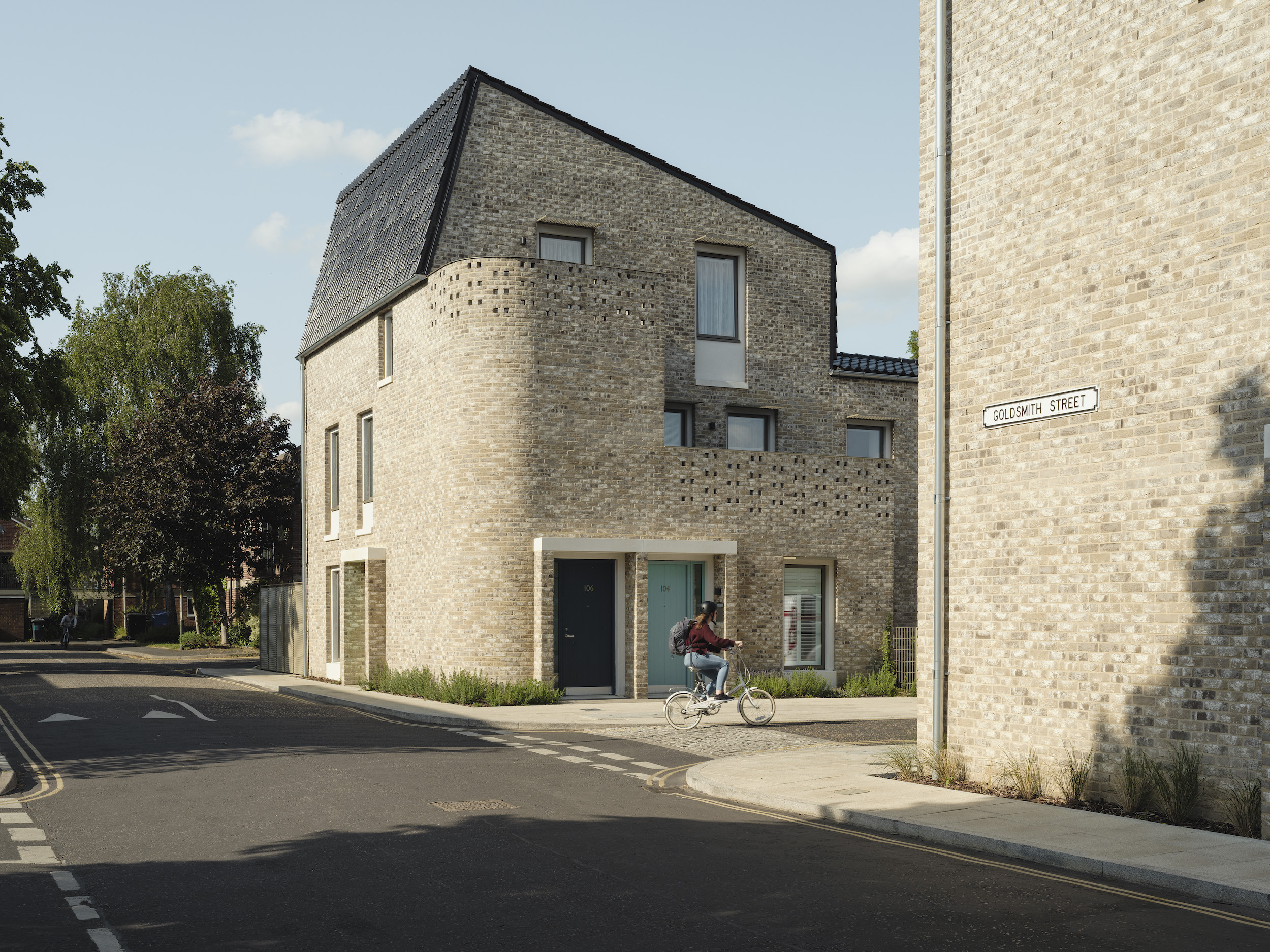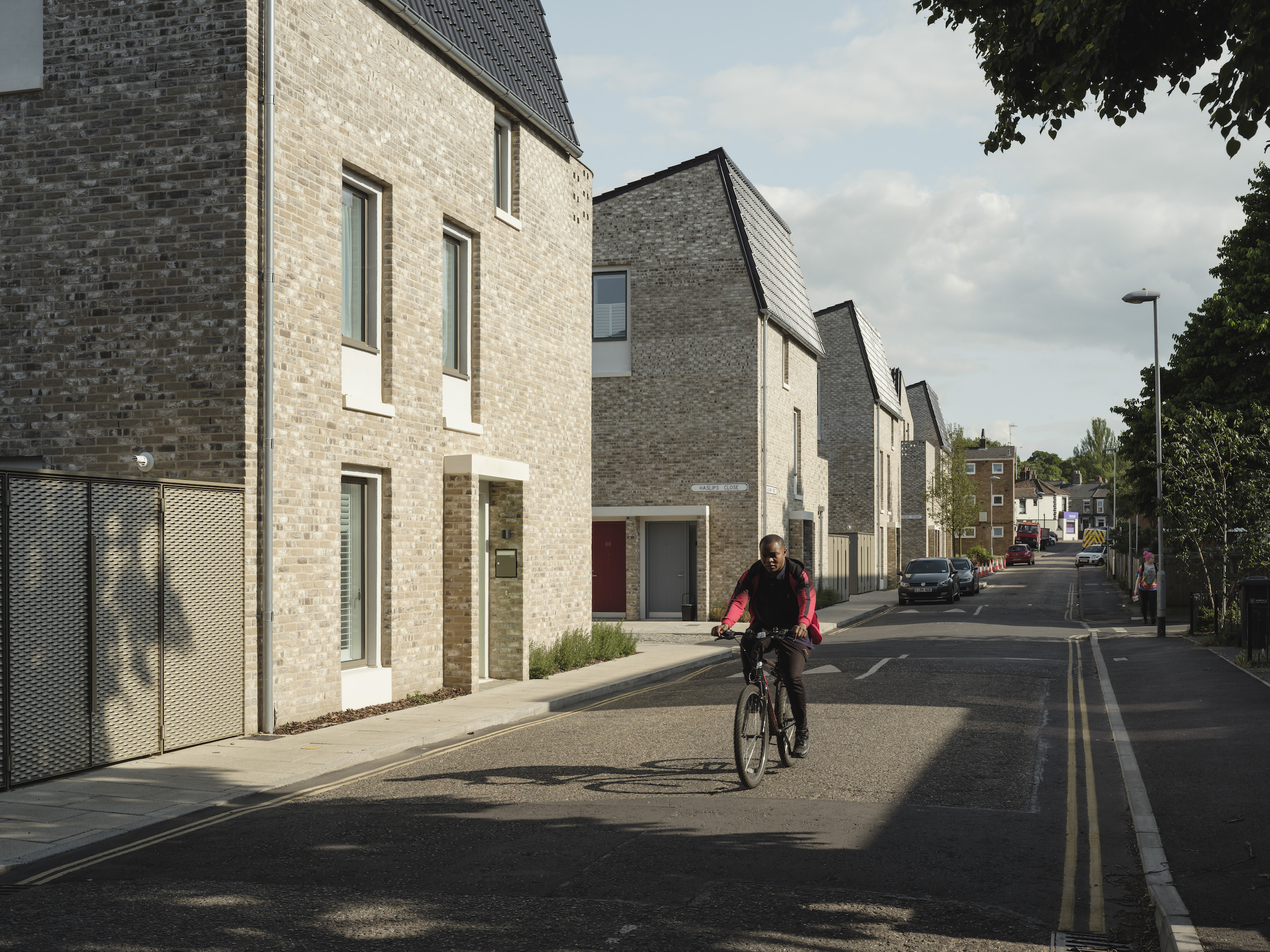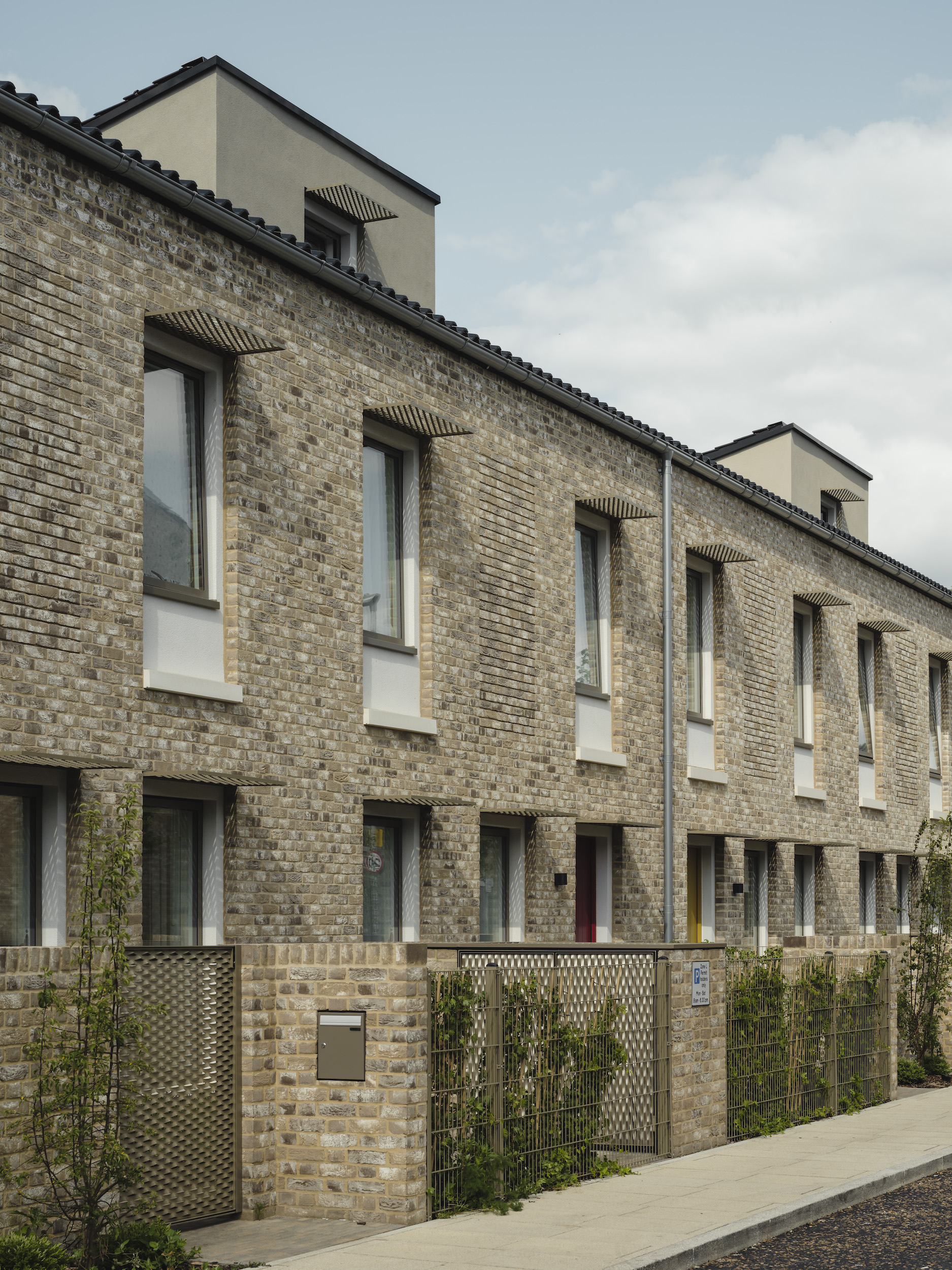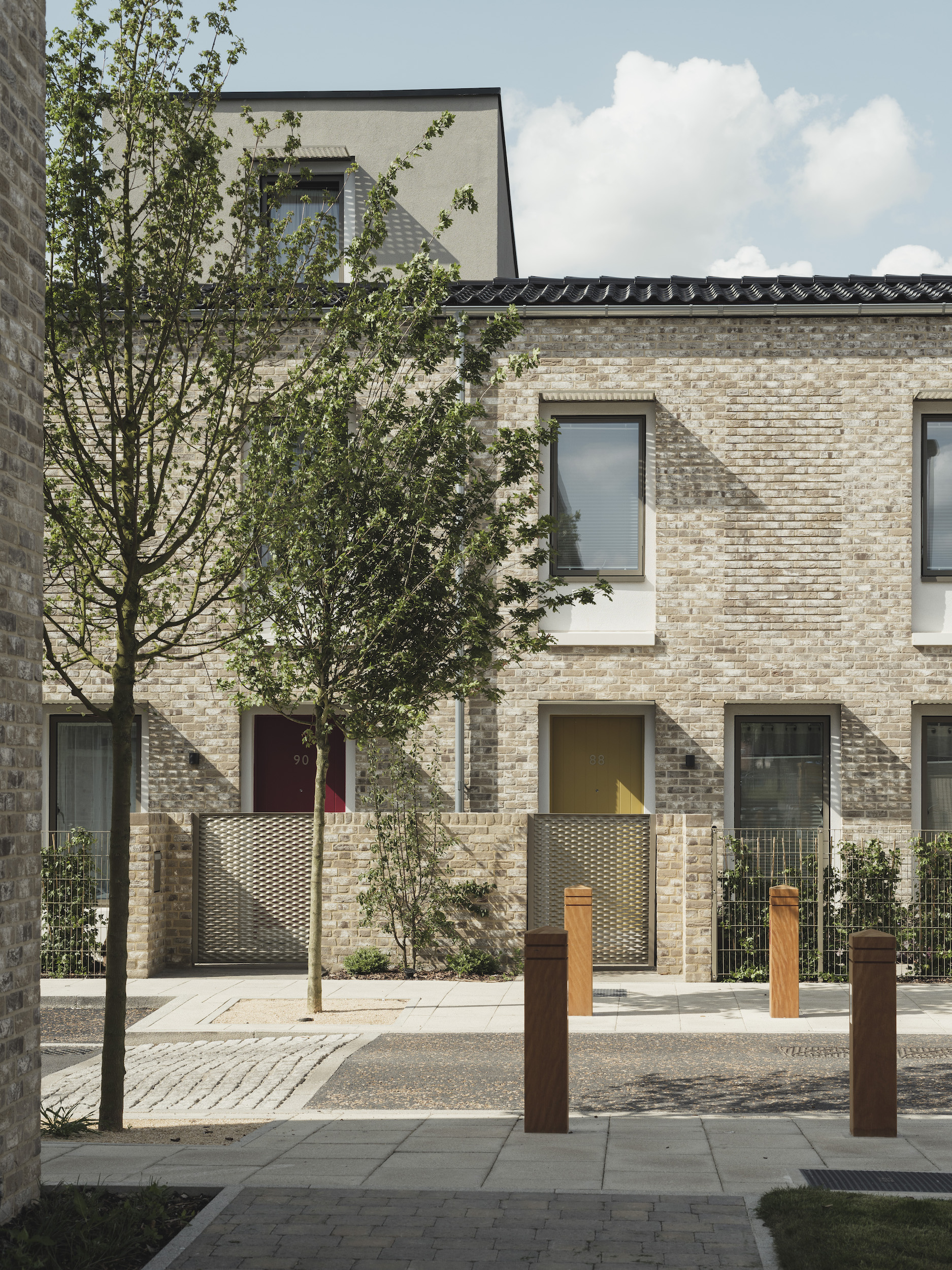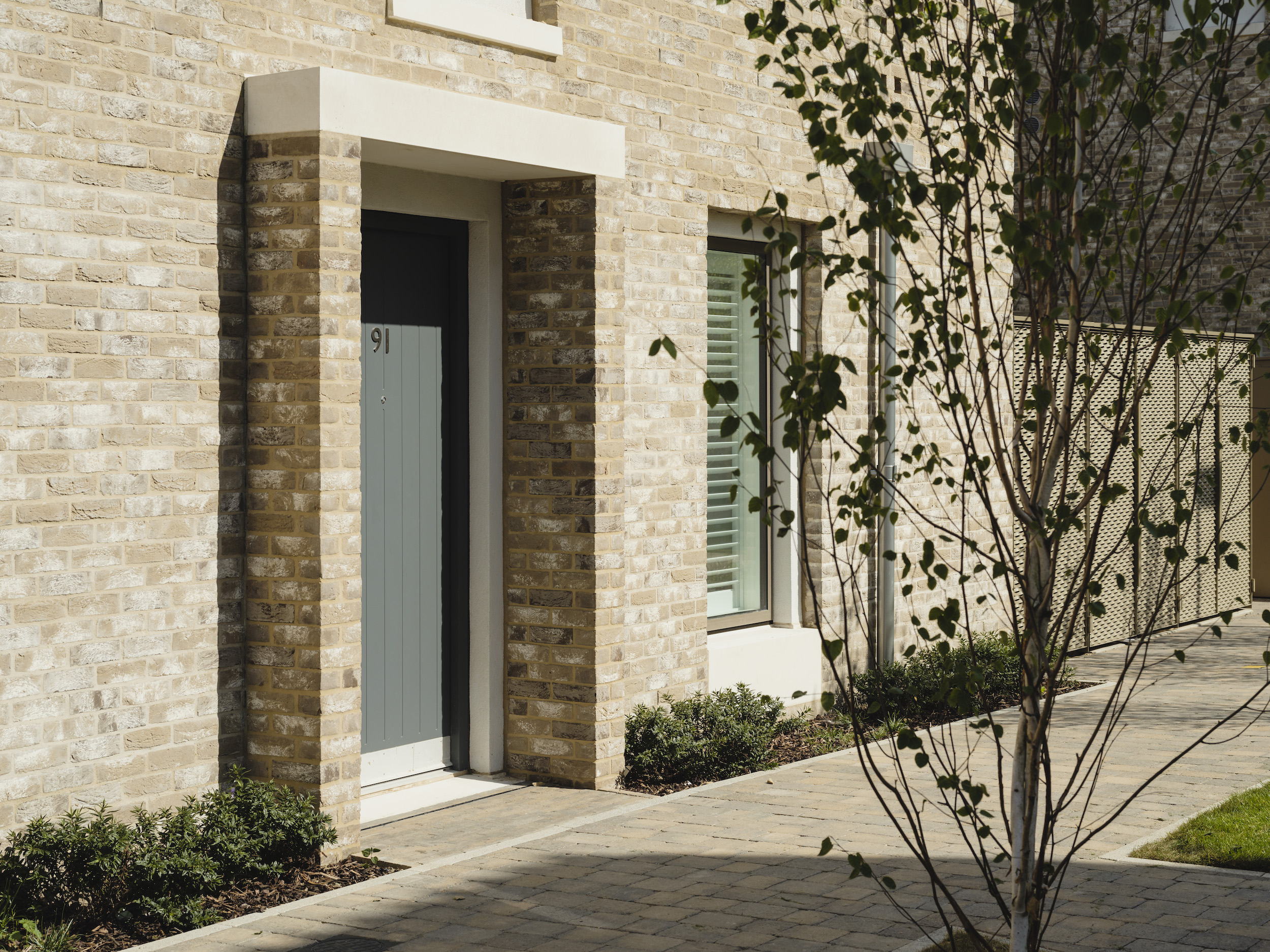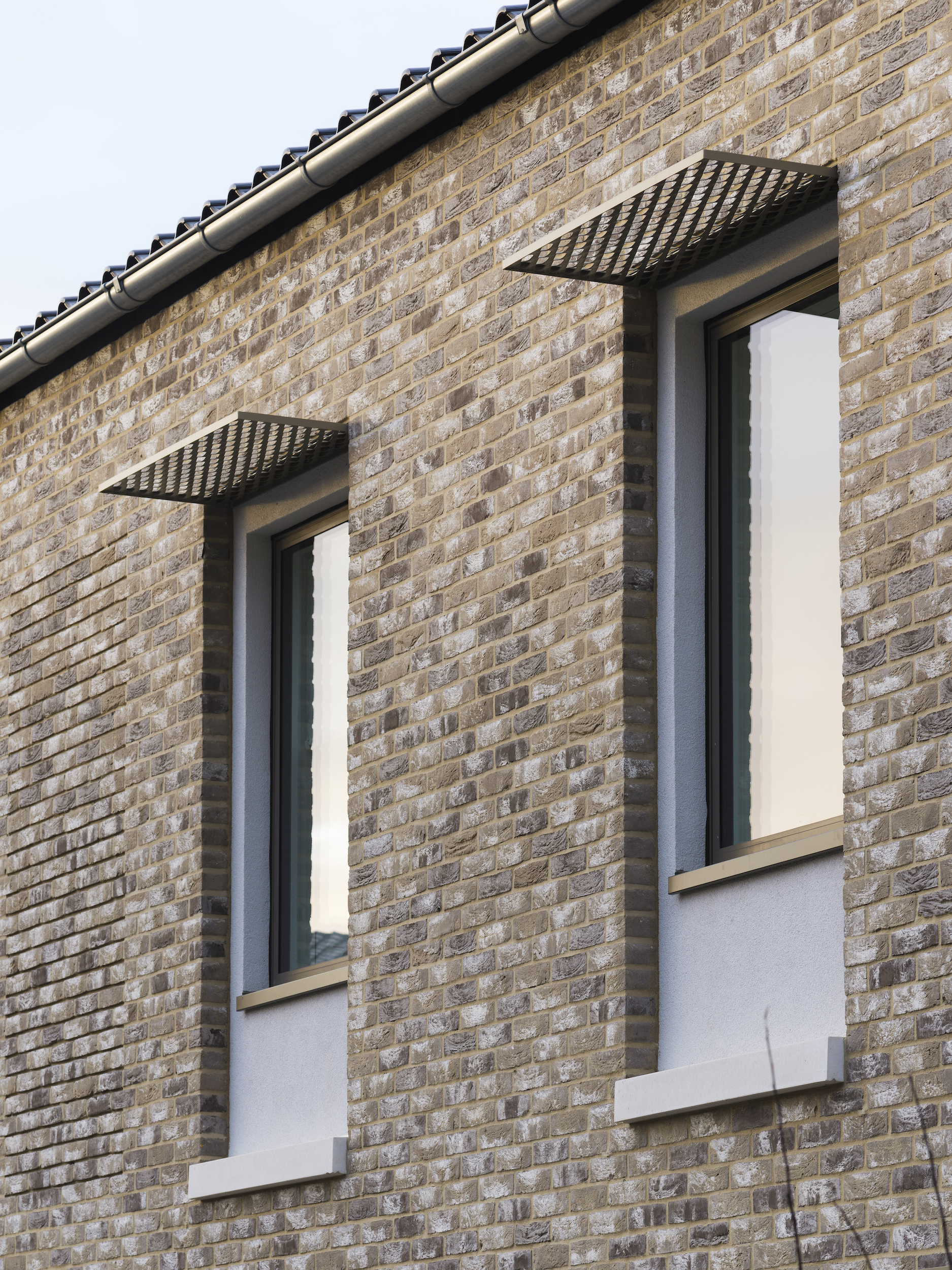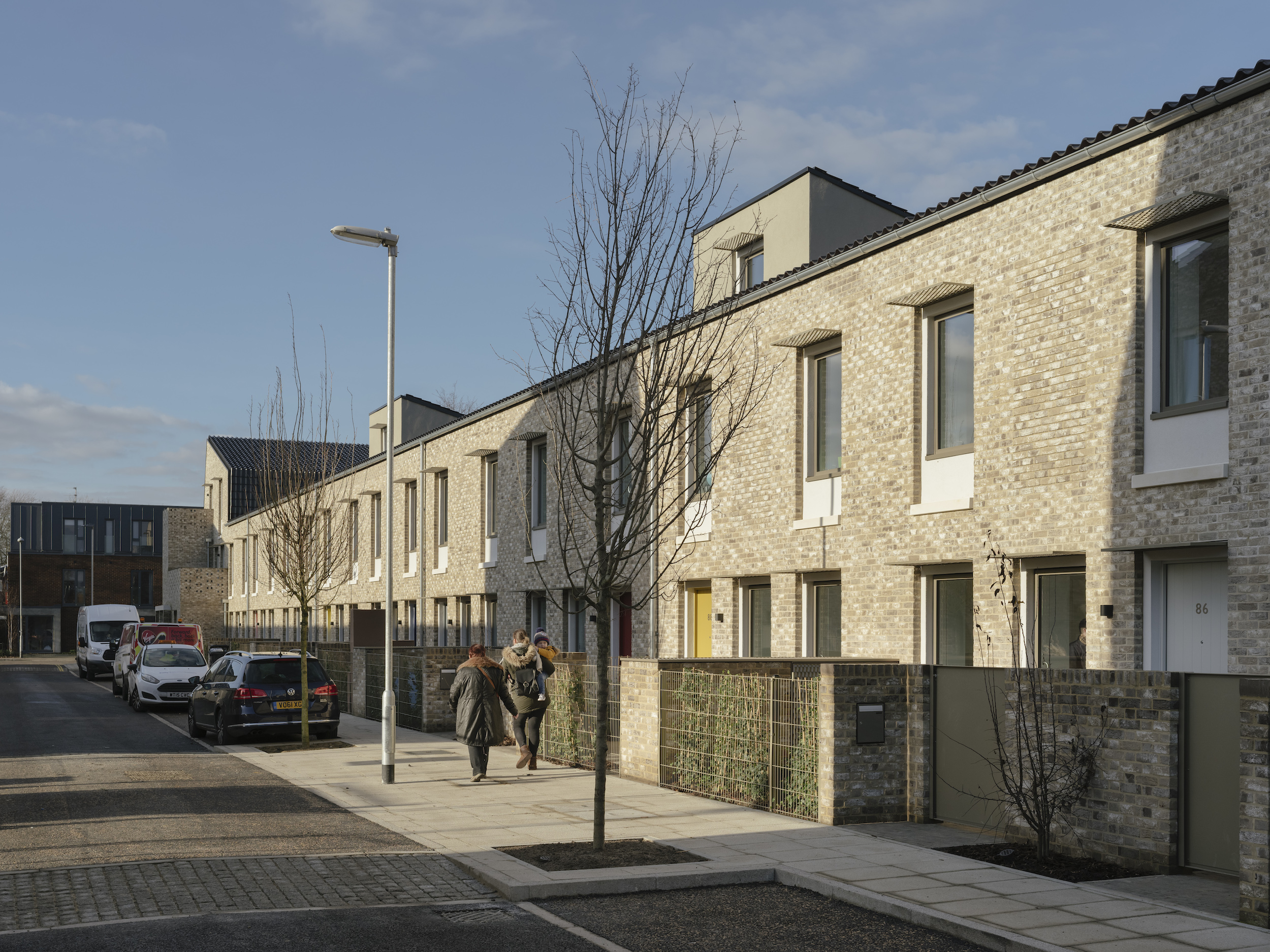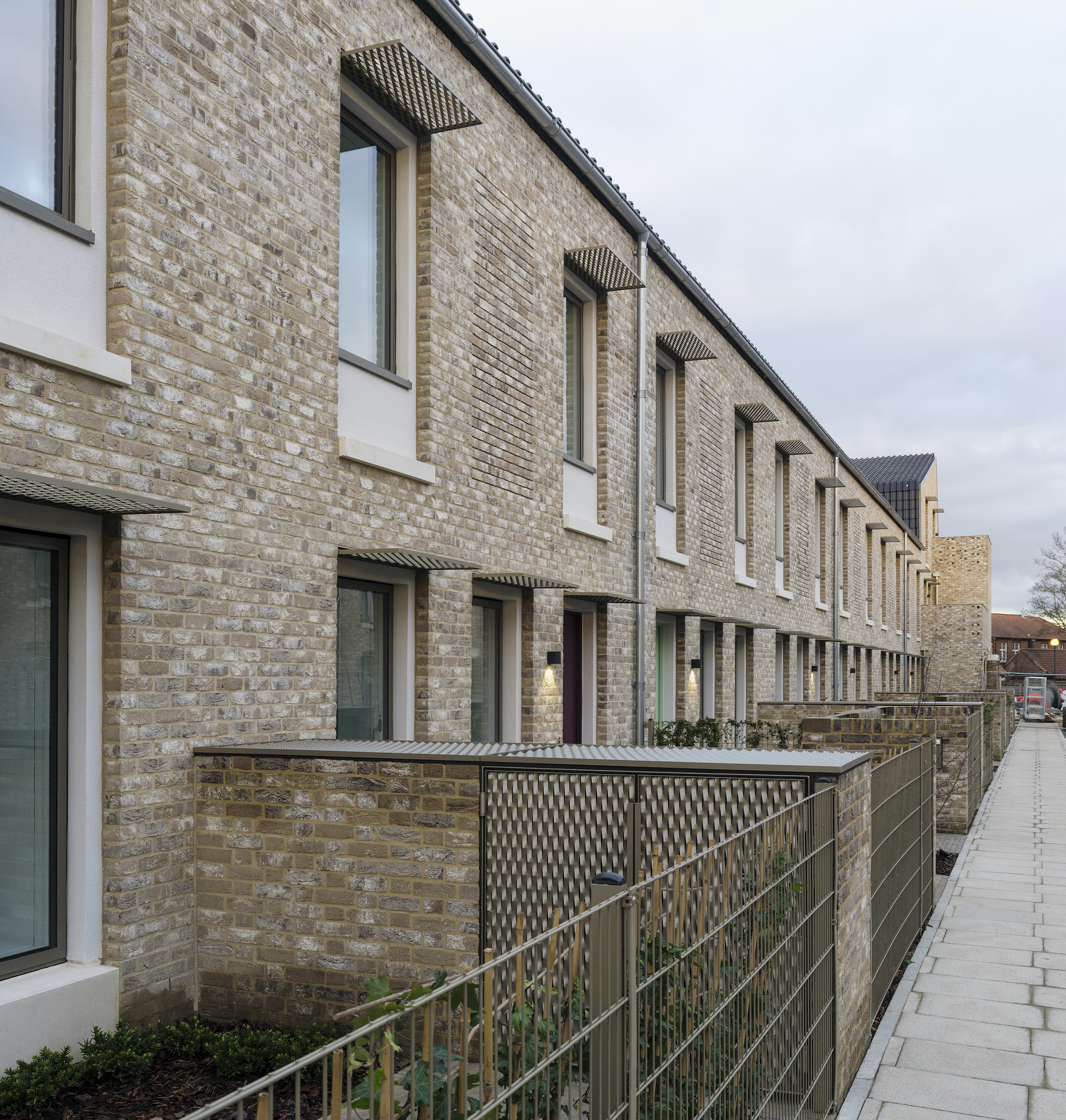 The Design Process
The scheme was submitted for planning in March 2015 and granted planning permission in February 2016. The application was revised during the submission process to incorporate design changes and material changes following outline costing. A positive pre-application process was carried out with the Local Authority to engage in the non-policy compliant aspects of the scheme including the 14m facade to facade distance, potential overlooking, and Passivhaus standard in lieu of renewables.
Download PDF